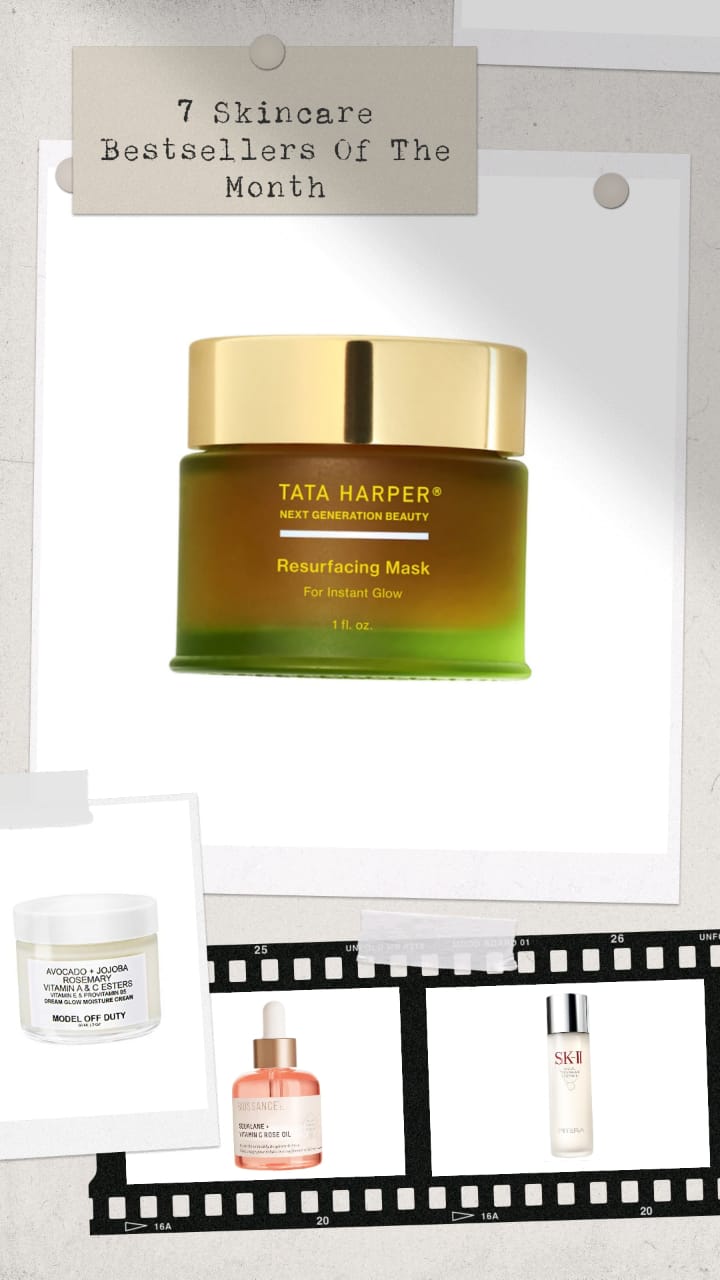 From meeting friends to shopping for things, this pandemic has changed the face of every possible activity. While walking through Sephora and picking out the best products was your go-to shopping method, that's certainly not the safest method anymore. However, the world has made a huge shift online. Yes, you don't have to give up on your skincare shopping experience, you just have to adapt to the new world of screens.
Yes, you cannot physically go on a vacation or shopping, but here's a mental escape for you. This exclusive list of beauty bestsellers will fulfil all your skincare dreams (like right now!). Let us help you explore the world of beauty. After all, you deserve to pamper yourself. Ranging from an addictive moisturizer to a splurge-worthy facial serum, this list of skincare showstoppers will simply steal your hearts. Read on for a list of the most desirable skincare bestsellers that are not only effective but incredibly skin-soothing as well. Here's to a list of the top-selling skincare products of the month.
7 Top Selling Skincare Products Of The Month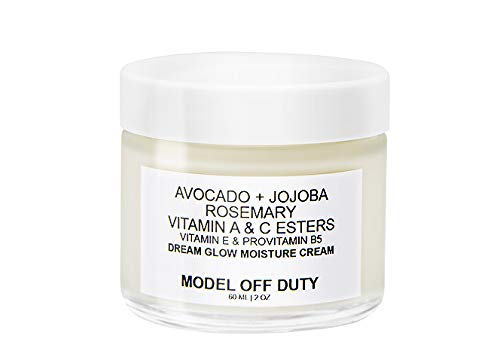 Model Off Duty Beauty Dream Glow Moisture Cream
This anti-aging bestseller is definitely a glow getter. With the powers of genuine and all-clean ingredients like avocado oil, jojoba oil, and rosemary leaf extracts along with vitamins A, C, and B5, this cream is immensely nourishing. We highly recommend this cream for anyone looking for a lightweight cream that is intensely hydrating at the same time. This grease-free cream is suitable for all skin types and targets multiple signs of aging in just a few consistent applications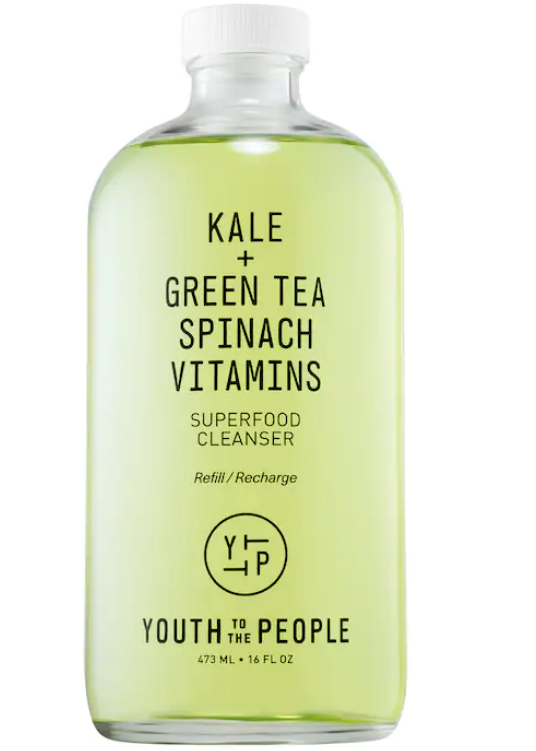 Youth To The People Superfood Antioxidant Cleanser
With the powers of phytonutrients and vitamin-rich kale, skin-soothing spinach, and anti-oxidant rich green tea, this bestselling cleanser is like a big glass of green juice for your skin. Pick this pH-balancing cleanser for an effective and nourishing cleanse without stripping your skin of your essential oil.

SK-II Mini Facial Treatment Essence (Pitera Essence)
With the powers of plenty of micronutrients filled with vitamins, amino acids, minerals, and natural acids; this Pitera essence toner is seriously life-changing. It has the power to condition skin and to deliver extraordinarily youthful-looking skin in just a few consistent applications. It is suitable for all skin types.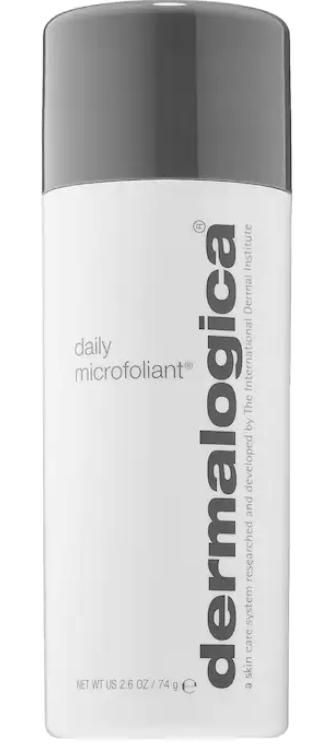 Dermalogica Daily Microfoliant Exfoliator
With ingredients like green tea, grapefruit, licorice, phytic acid, papain enzymes, salicylic acid, colloidal oatmeal, this exfoliator aims to deliver the smoothest-looking skin. Furthermore, it has the power to eliminate all the excess oil while hydrating your skin. Pick this daily exfoliator to treat your inflamed, hyperpigmented, or aging skin.

Model Off Duty Beauty C Squared Serum
This all-clean vitamin C serum is like a magical experience. Filled with the powers of double-dose of vitamin C along with hyaluronic acid and aloe vera, this Model Off Duty Beauty serum is just perfect. Pick this serum for blemish-free and brighter-looking skin. Just a few consistent applications are enough to banish any dullness and pigmentation while nourishing your skin.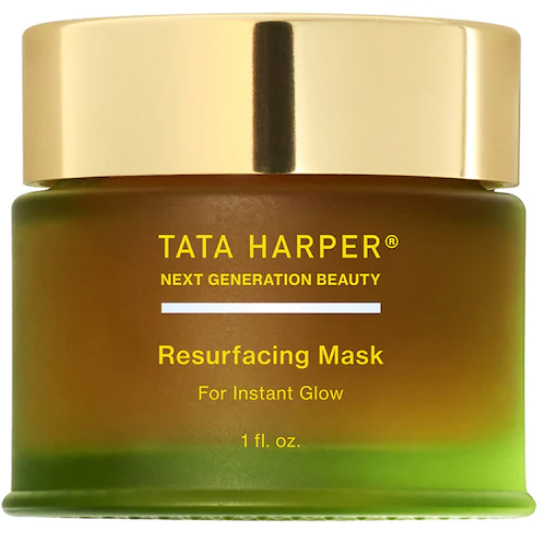 Tata Harper Resurfacing BHA Glow Mask
This Tata Harper mask has the power of naturally derived BHA from white willow bark. Along with that, it has the goodness of pomegranate enzymes and pink clay that eliminates any excess oil and delivers a matte glow. Pick this mask for brighter, smoother, nourished-looking skin.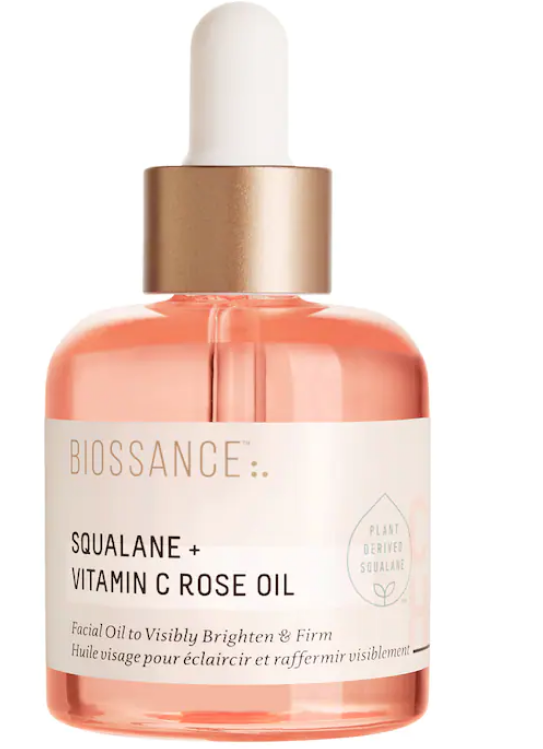 Biossance Squalane + Vitamin C Rose Oil
With the powers of natural vitamin C and Squalane, this Biossance oil has the power to brighten and tighten the skin. As a matter of fact, it is brilliantly weightless and hydrating as well. It works by locking all the essential moisture. Furthermore, it also has the goodness of crystal oil that revitalizes aging skin.
Up Next: This face mask is all I needed for a hydrated skin that glows