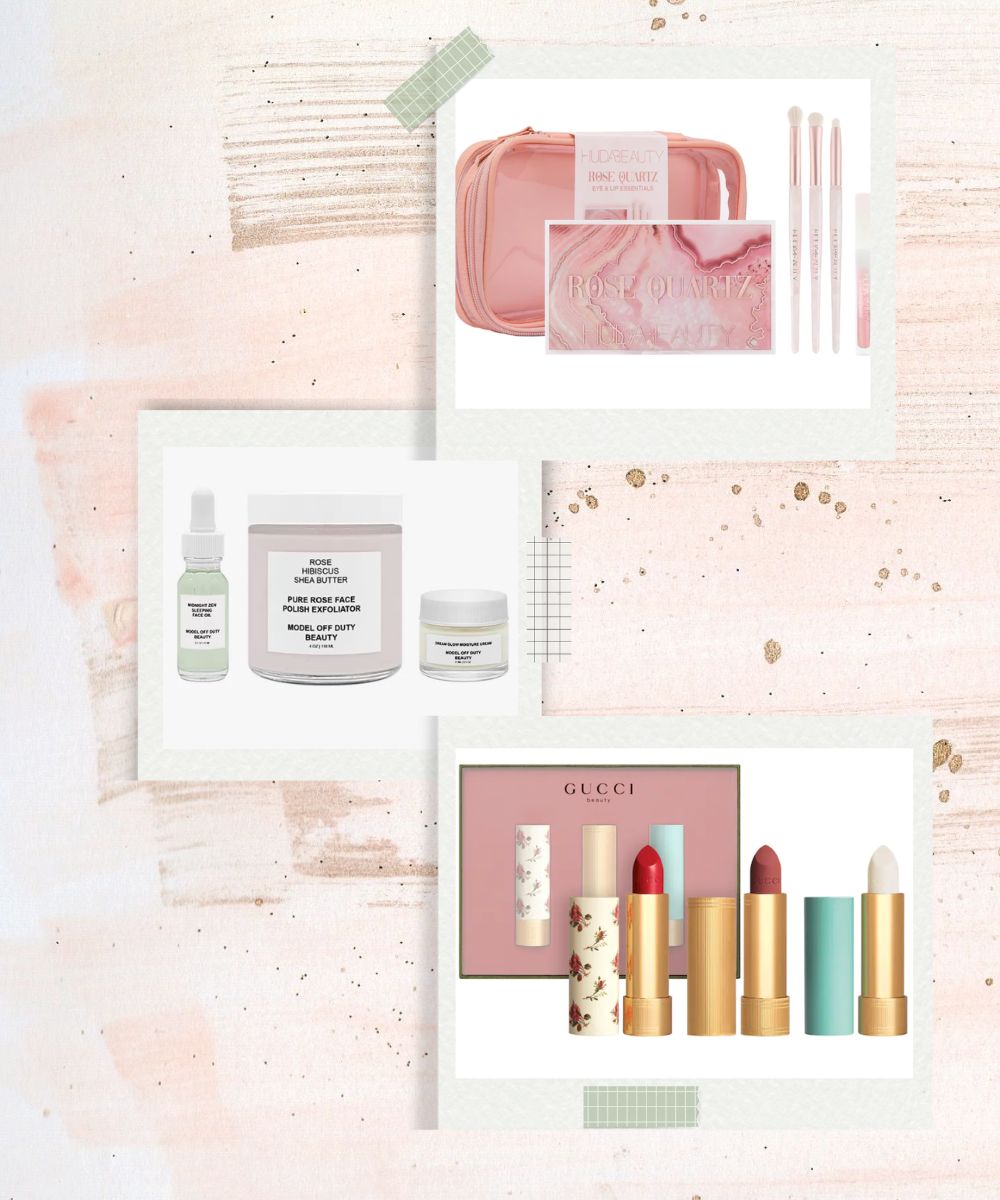 Believe it or not, at least one of your friends is completely obsessed with beauty and skincare. And, if you are looking for gifts to make them smile, we have got you covered. That's because this time, we have curated a list of the top 7 products to impress all your beauty lovers in your life. Read on for the best gift picks for beauty lovers.
Trust us; you cannot do better than a thoughtful beauty gift. However, when it comes to beauty and skincare, everyone has a unique regimen and needs, which makes the process a little risky. Well, that is why we do what we do. We have picked out only the classic best beauty gift picks that are safe and suitable for all skin types. Also, we understand it is hard to impress a beauty lover; that is why we have picked out only the best beauty gift picks. So, what are you waiting for? Read on for the ultimate gift guide ever.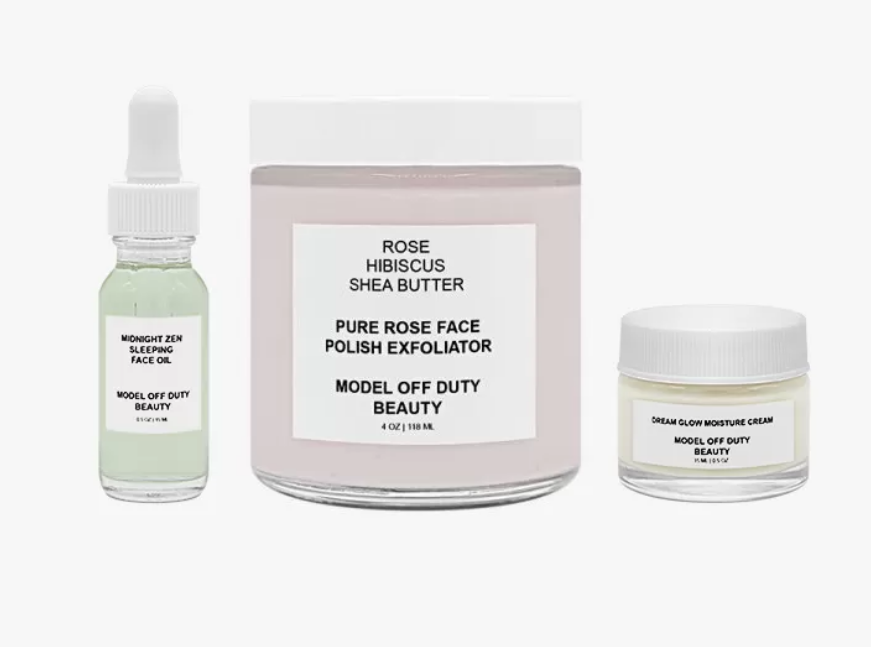 Model Off Duty Beauty Selfcare Figured Out Set
If you are still looking for gift sets for yourself or your loved ones, you must stop immediately because we have found just the perfect one. With all-clean and potent ingredients, each product in this set is suitable for all skin types. In fact, they are all you need to transform your daily skincare routine into a satisfying self-care ritual. This set contains,
Pure Rose Face Polish Exfoliator
Midnight Zen Sleeping Face Oil
Dream Glow Moisture Cream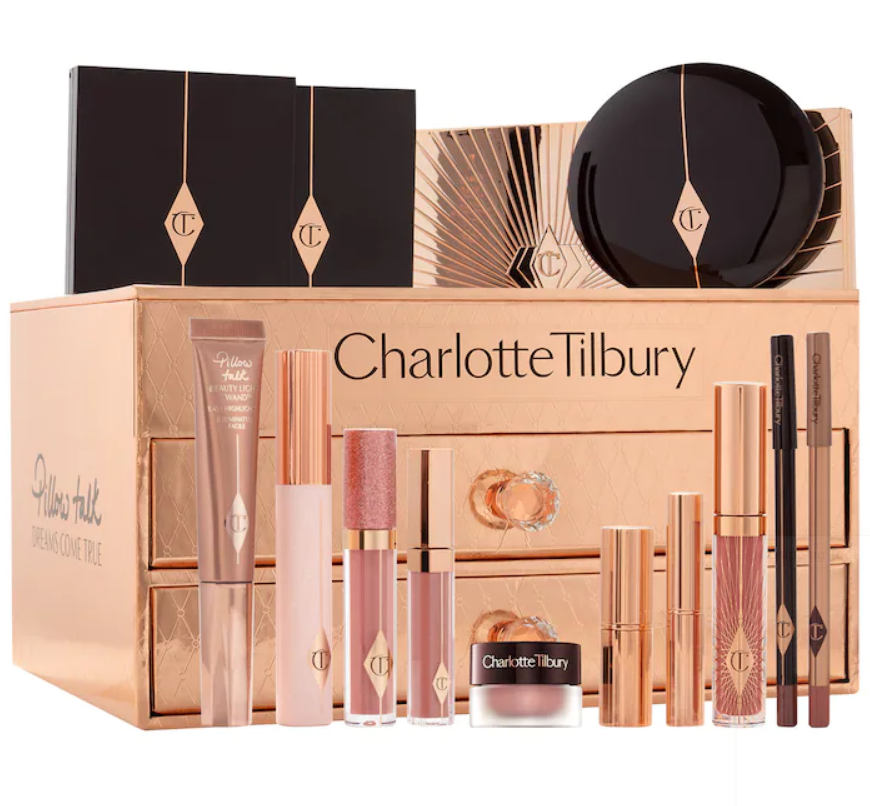 Charlotte Tilbury Pillow Talk Dreams Come True Set
Another incredible gift set that makes you fall in love with yourself is this limited-edition beauty set by Charlotte Tilbury. Curated with all the right ingredients, this set is an ultimate must-have. This set contains Charlotte Tilbury's most loved products, namely,
Charlotte's Jewel Lip Gloss in Nude-Pink
Eyes to Mesmerize Cream Eyeshadow in Dusty-Pink with Rose-Gold Sparkle
Pillow Talk Eyeliner in Smoky Berry Brown
Matte Revolution Lipstick in Nude-Pink
Superstar Lips Lipstick in Nude-Pink
Luxury Eyeshadow Palette in Pillow Talk
Pillow Talk Luxury Palette of Pops
Instant Eyeshadow Palette in Pillow Talk
Beauty Highlighter Wand in Nude-Pink
Cheek to Chic Blush in Nude-Pink
Collagen Lip Bath Gloss in Nude-Pink
Lip Cheat Lip Liner in Nude-Pink
Lip Lustre Lip Gloss in Nude-Pink
Pillow Talk Push Up Lashes Volumizing & Lengthening Mascara in Black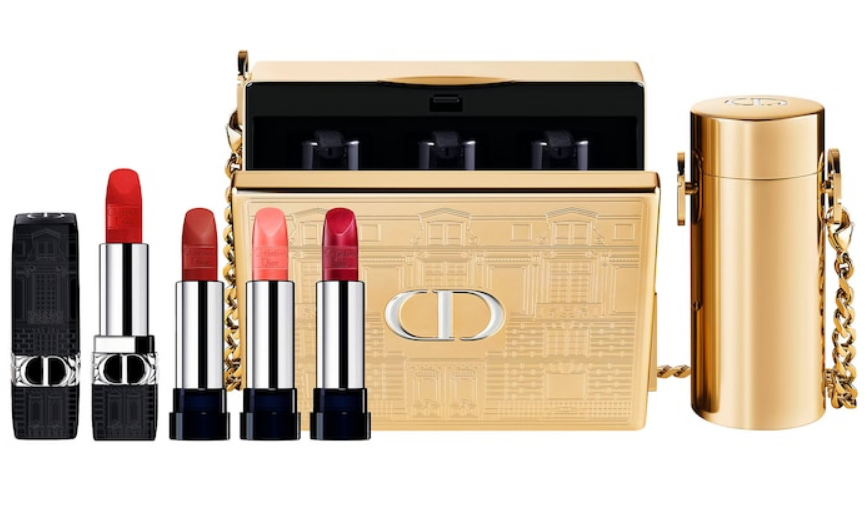 Dior Rouge Dior Collector – Lipstick Clutch Set
Another luxury gift kit we highly recommend is this exclusive Dior set. This set contains three refillable lipsticks by the brand, along with a minaudière lipstick holder and a case. You must buy it for yourself to give your lips the goodness of red peonies, pomegranate, along with shea butter.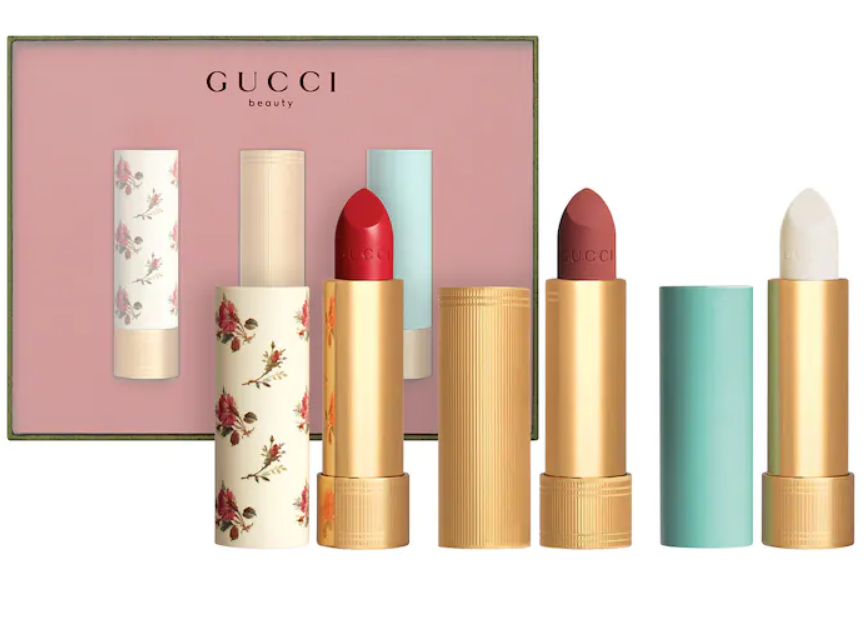 Gucci Gucci Rouge à Lèvres Voile + Balm Holiday Lip Gift Set
Another beauty must-have that we highly recommend is this Gucci gift set. Curated with three extraordinary Gucci lipsticks, this set is an ultimate must-have. This set contains
Rouge à Lèvres Matte in 208 They Met in Argentina
Rouge à Lèvres Voile in 25 Goldie Red
Baume à Lèvres in 1 Joselyn Clair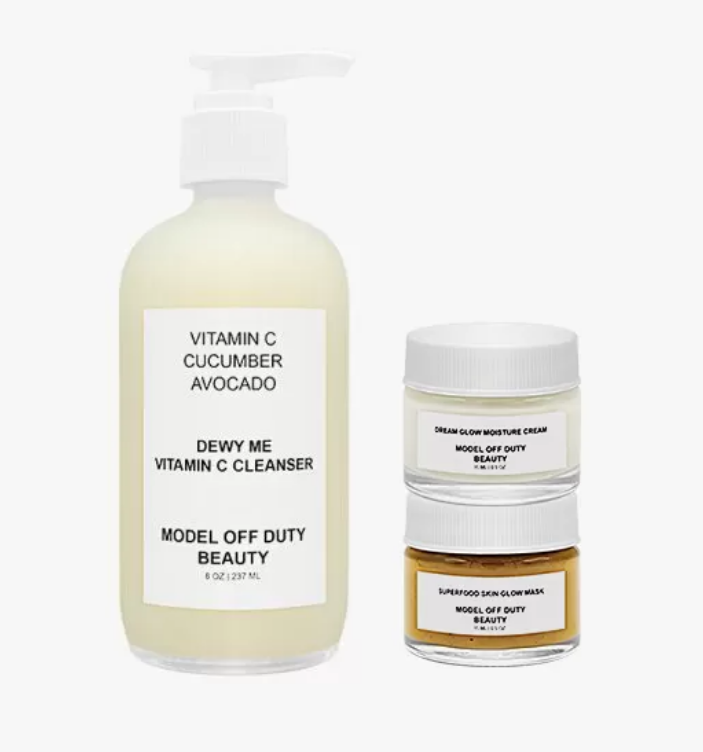 Model Off Duty Beauty Get Set Go Starter Set
Another set we highly recommend s this gift set by Model Off Duty Beaty. The Get Set Go Starter Set consists of all the right picks to attain that healthy and energetic-looking radiance. Plus, all its products are clean, which means it is safe and suitable for all skin types. This set contains,
Superfood Skin Glow Mask
Dream Glow Moisture Cream
Dewy Me Vitamin C Cleanser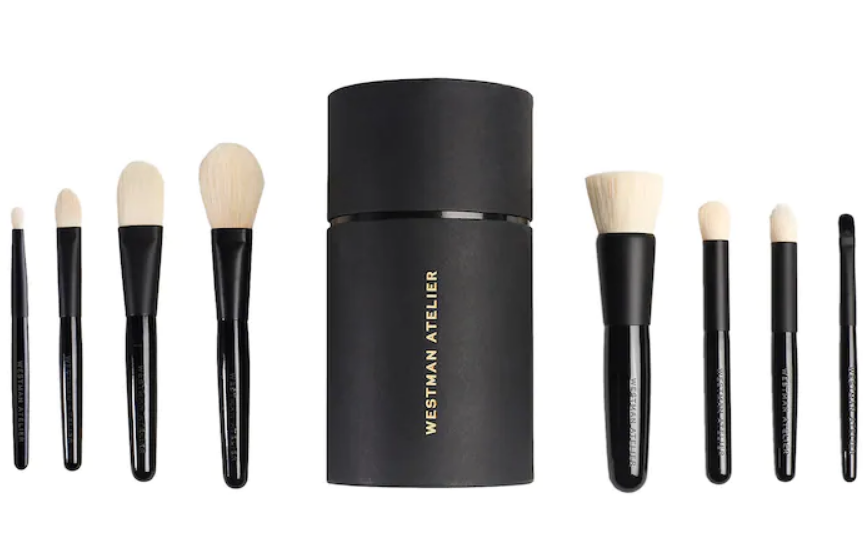 Westman Atelier The Brush Collection Set
Another set that you must immediately add to your regimen is this brush collection set by Westman Atelier. This set is all you need to create the ultimate brush wardrobe. These makeup brushes have the power to make all the difference. Each brush in this set is specially handmade with super soft nylon fibers to deliver a luxurious experience. This set contains eight durable brushes, namely,
Blender Brush
Powder Brush
Foundation Brush
Baby Blender Brush
Eye Shadow I Brush
Eye Shadow II Brush
Lip Brush
Spot-Check Brush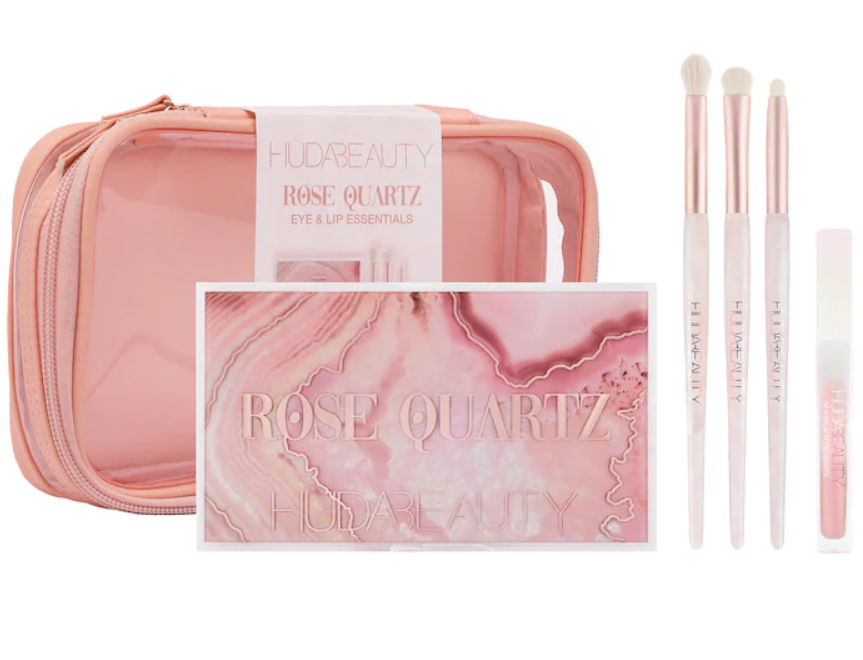 Huda Beauty Rose Quartz Holiday Vault
Another set that we highly recommend to make your life a little easier is this rose quartz set by Huda Beauty. These chic-looking brushes have the power to help you create an abundance of makeup looks. Whether you are looking to create a dreamy day-glow or a date night glam, this set is it. This Set Contains:
Rose Quartz Eyeshadow Palette
Silk Balm Rose Quartz Illuminating Lip Balm in Love Stone
Rose Quartz Brush Set