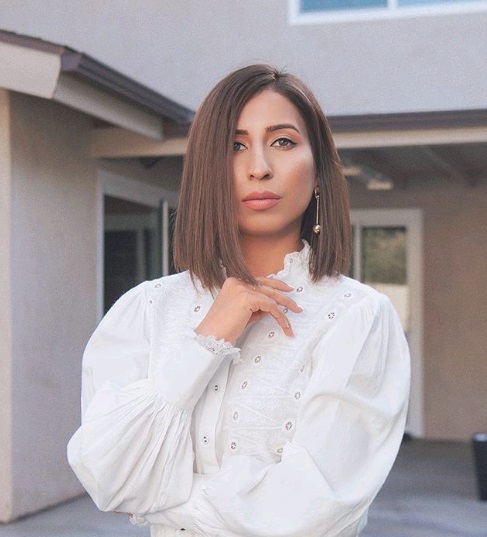 Every skincare fanatic knows a cleanser is the most imperative part of the daily skincare regimen.  In fact, a cleanser is the foundation of any excellent skincare routine. Since it is the first step of any skincare routine; it is likely that if you get this step wrong, your entire routine may crumble. While the market is flooded with ineffective cleansers, we have handpicked the ones that truly work, especially for you. Every cleanser in this list is gentle yet effective. In fact, if you want the best cleansers that remove your makeup and impurities, along with dead cells without drying your skin, we have you covered. Here is a list of 5 best cleansers that you don't want to miss out on because they are absolutely transformational.
The Dewy Me Vitamin C Cleanser is a super beneficial cleanser by Model Off Duty Beauty. This gel-based cleanser has excellent cleansing benefits that your skin craves. You can add this clean beauty foaming cleanser into your AM or PM routine. In addition, it gently and effectively removes any build-up or impurities from your skin without stealing your essential hydration. This MODB cleanser is power-packed with Vitamin C that offers complete protection to your skin. Furthermore, this cleanser is filled with the goodness of Vitamin B, cucumber, and avocado oil. Pick this cleanser for a youthful and dewy look along with the most gentle cleansing experience.
We highly recommend this best selling cleanser by Philosophy. In fact, you can pick this cleanser regardless of your skin type and reap its endless benefits. This cleanser effortlessly washes away the dirt, oil as well as makeup. In addition to the essential cleansing, it tones, hydrates, and balances your skin's pH. With just a few applications of this product, you will notice, that your skincare issues like dullness, enlarged pores, or dryness will vanish effortlessly. Furthermore, all the ingredients in its cleanser are free from sulfates, parabens, formaldehyde, or phthalate. Pick this gel-based cleanser for a hydration-filled, clean feel.
This lightweight cleanser is the ultimate gentle cleanser your skin needs. In fact, this First Aid Beauty pick is 100% effective in makeup removal along with the removal of oil and impurities. It leaves your face cleansed yet hydrated which makes your skin look radiant, smooth, and supple. With just a few uses of this fragrance-free product, you will notice, your skin has no redness or dryness. The Pure Skin Face Cleanser is made up of aloe vera, allantoin, and glycerin. Moreover, this product is gluten-free, cruelty-free, and vegan as well.
If you are looking for an extra-gentle cleanser, this is your pick. This gel-based face wash is an excellent choice for gentle makeup removal. It has the power to remove your waterproof eye makeup as well, without being too harsh. In addition to that, this cleanser can remove any impurities from your skin, leaving a cleansed and toned skin. This cleanser by Fresh is perfectly capable of balancing your skin's pH and giving you clean and soft skin. It is filled with the goodness of amino acid sourced from soy proteins along with natural rosewater. Pick this cleanser for a clean and balanced face.
The Ultra Facial Cleanser by Kiehl's is another gentle cleanser that may transform your skincare game. If you have been looking for a cleanser for your sensitive skin, your search ends right here. This mild cleanser removes all the dirt and excess oil without drying your precious skin. Furthermore, it is packed with the powers of natural emollients like the apricot kernel oil along with squalane. In fact, it is carefully tailored to balance your skin's pH levels as well. Pick this cleanser to elevate the effectiveness of your daily skincare regime.
Up Next: 6 Cult-Favorite Skincare Products That Are Worth Every Penny