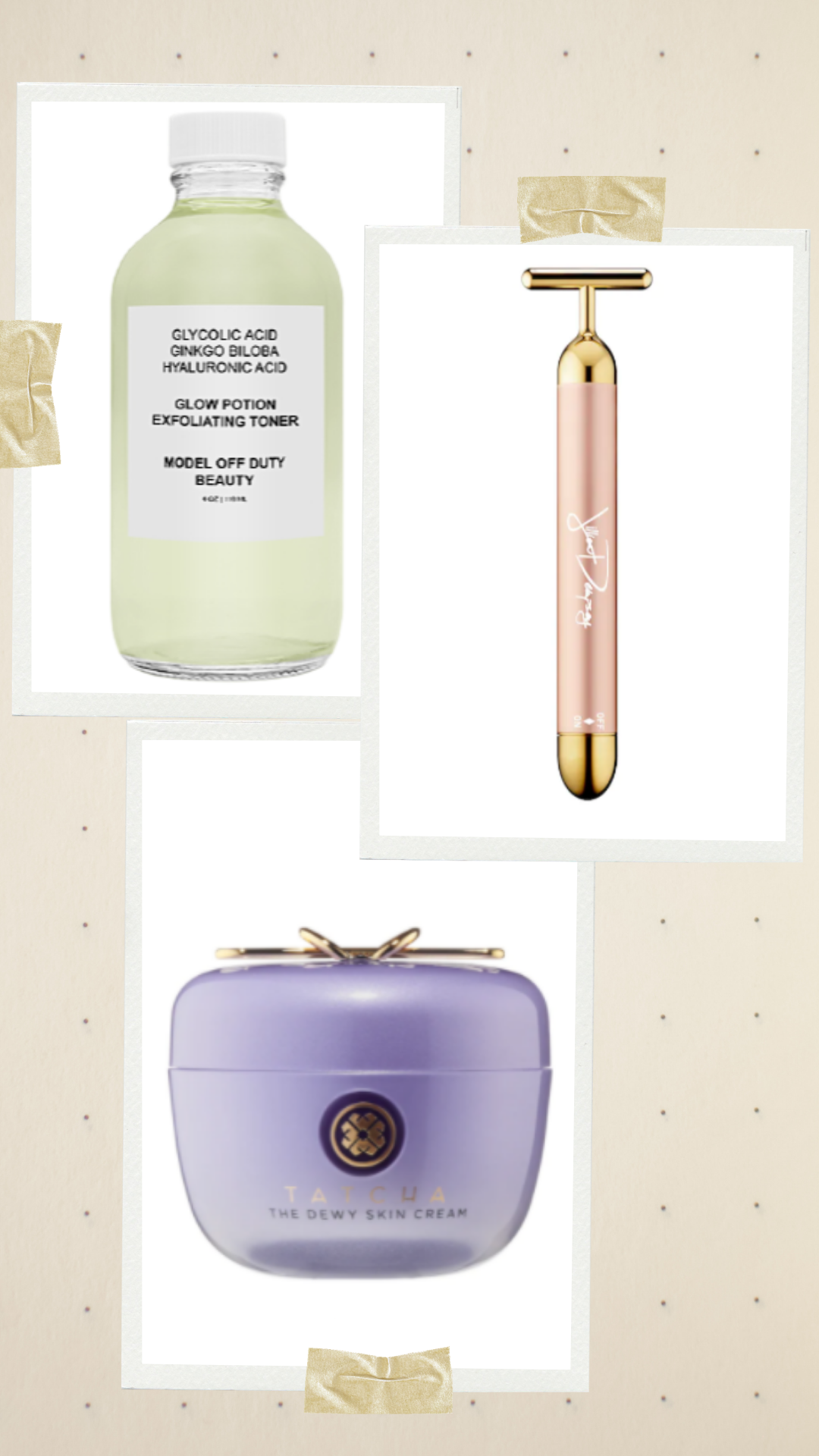 If you have the energy to follow an elaborate routine is every day, well, you are a lucky lad. However, this time we have come up with a simple and easy-to-follow routine for the lazy ones out there. Yep, you read that right. No more missing out on that extra-loving for your skin on the days you woke up super late. Because let's face it, today less is more. Plus, it's definitely better than no skincare.
Although it's a lazy girl's guide, we have made it our point to pick products that are capable of helping you deal with signs of aging, dullness, and so much more. So, what are you waiting for? It's time to customize your daily skincare routine with the very best that the skincare world has to offer. Read on for a minimal yet efficient skincare routine for your precious skin. Ranging from fine lines to hyperpigmentation, this simple regimen can fix you right up.

If you are looking to create a minimal skincare routine for your aging skin, you must start your routine with this gentle foaming cleanser. It is the perfect product to remove any makeup, impurities, or dead skin. Add this to your routine to eliminate fine lines, wrinkles, acne, and dullness right from the first step.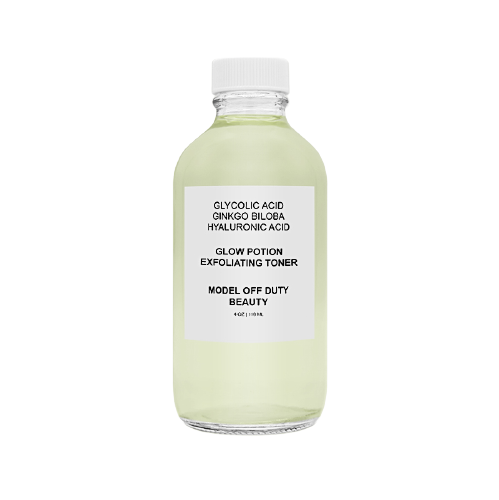 Model Off Duty Beauty Glow Potion Exfoliating Toner
Add this clean beauty facial toner into your routine to instantly improve the efficacy of your cleanser and the entire routine. Curated with all-natural ingredients like glycolic acid, Ginkgo Biloba, and hyaluronic acid, the Glow Potion Exfoliating Toner is the perfect pick for your dull, mature, and wrinkled skin. This toner is capable of boosting natural collagen production, which results in visibly younger and plumper-looking skin. Plus, it is all-natural, clean, completely alcohol-free, and non-abrasive as well.
Dr. Brandt Skincare Microdermabrasion Age Defying Exfoliator
If you aim to efficiently take care of your aging skin, you need to incorporate weekly exfoliation into your routine. We highly recommend adding this Microdermabrasion Age Defying Exfoliator by Dr. Brandt Skincare. This product has the power to gently exfoliate your skin without damaging your skin. Add this for a smoother, tighter, younger, and well-polished-looking complexion.
Model Off Duty Beauty Bakuchiol Glow Booster Serum
A facial serum is what drives your entire routine. That is why the selection of the serum can make or break your routine. We highly recommend adding the Bakuchiol Glow Booster Serum by Model Off Duty Beauty. Curated with bakuchiol which is a natural retinol alternative, along with squalane, this serum is the perfect anti-aging product without any side effects. You must add this serum to your routine to get rid of any signs of aging, big or small, in just a matter of days. The best part is that it is entirely natural, clean, vegan, and free from any questionable ingredients.

Jillian Dempsey Gold Sculpting Bar
Another product to help you get rid of all your wrinkles is this 24-karat gold vibrating bar by Jillian Dempsey. This beauty tool can instantly deliver a well-sculpted, revived, toned, contoured, and lifted-looking complexion. Suitable and safe for all skin types, this product can deliver immediate results.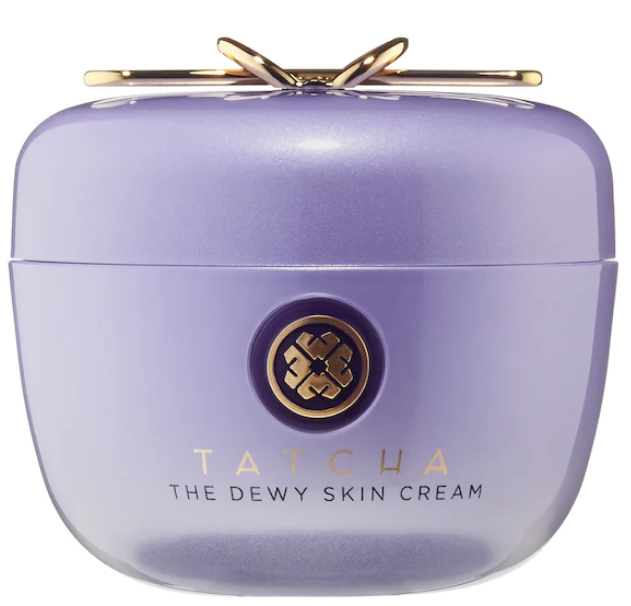 Tatcha The Dewy Skin Cream Plumping & Hydrating Moisturizer
Your minimal skincare routine for aging skin is simply incomplete without this Plumping & Hydrating Moisturizer by Tatcha. With the powers of Japanese superfoods like green tea, rice, and algae, this day cream is all you need to achieve a well-hydrated and bouncy-looking complexion.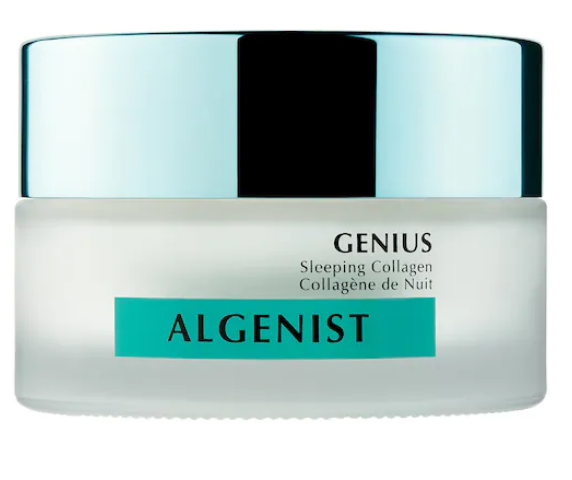 Algenist Genius Sleeping Collagen
Another unmissable product that you must have in your anti-aging routine is this night cream by Algenist. The Sleeping Collagen has the power to rejuvenate your skin in just one overnight application. With the powers of alguronic acid, vegan collagen, ceramides, and mary thistle, this product is all you need for a well-hydrated, radiant, youthful, and supple-looking complexion.