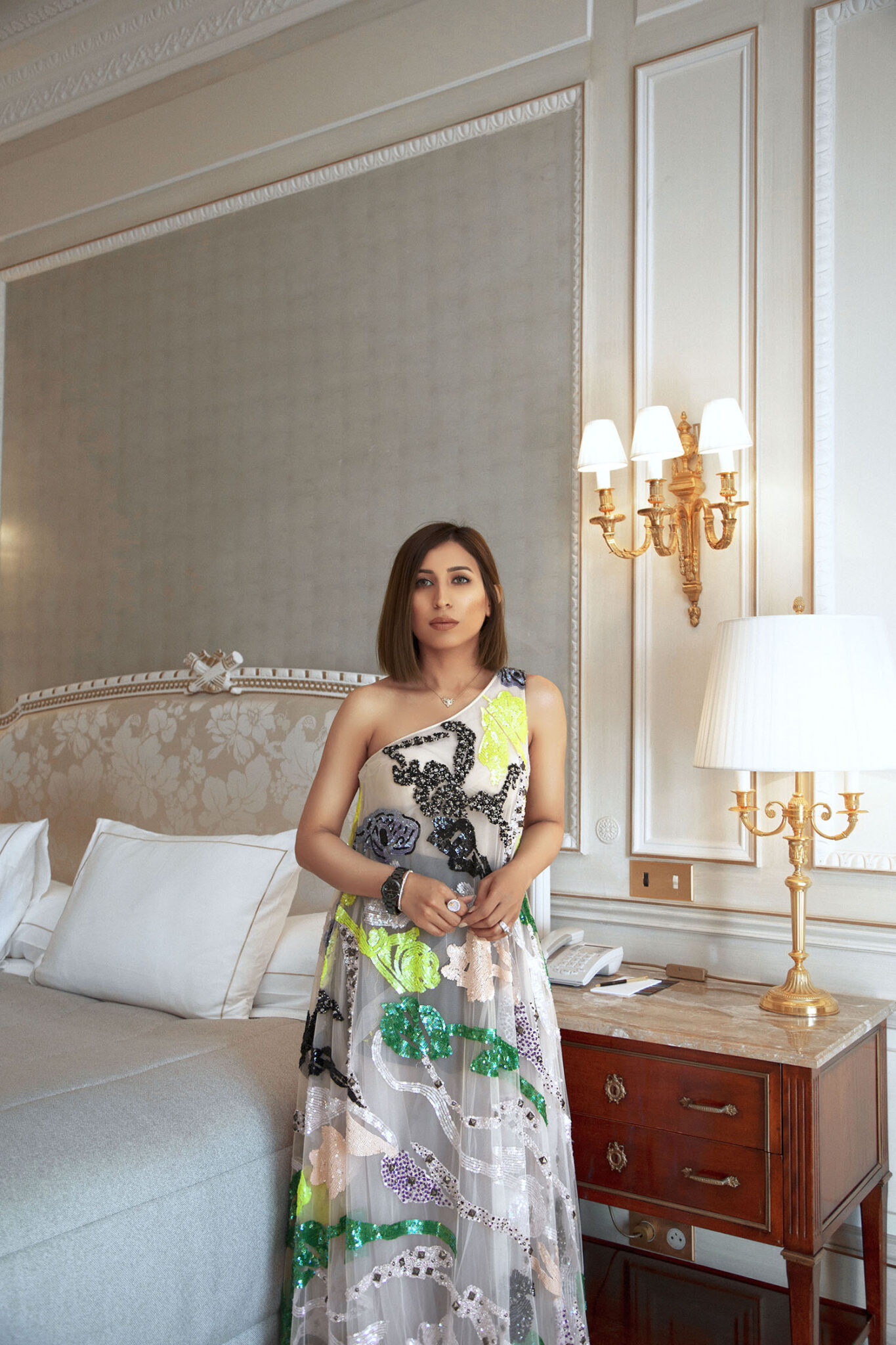 The feeling of finding a set of holy grail beauty products is merely unparalleled. Digging into thousands of products to find just a few worth your time & money is not a piece of cake. In fact, it is the barrier that is keeping you from discovering some really amazing products. Let's be real, between work/school or juggling your mom duties; it's almost impossible to sit down and research the product you're buying. So you end up buying whatever looks attractive on the counter or is the new 'TikTok' trend only to be left disappointed. We've made it our job to take over the hassle of hunting, so you can scroll through the one tell-all list and find those products that become indispensable in your routine. From rich moisturizers to creamy lipsticks, find them all right here.
Model Off Duty Beauty Dream Glow Moisture Cream
The Dream Glow Moisture Cream by Model Off Duty Beauty is a deeply moisturizing product that reviewers are obsessed with. It is insanely luxurious and is formulated with clean and natural ingredients. Plus, it is lightweight, which makes your skin feel super soft and non-sticky. It is suitable for all skin types, even if you have sensitive or acne-prone skin. In fact, it is infused with the goodness of avocado, jojoba oil, and rosemary leaf extract. 
Ilia Super Serum Skin Tint SPF 40
Take your beauty regimen up a notch with this Super Serum Skin Tint SPF 40. This tinted serum is jam-packed with several nourishing ingredients and SPF 40 to give you light coverage. It also acts as an excellent primer for your makeup, making it a great option to choose.  
Supergoop! Glowscreen Broad Spectrum Sunscreen SPF 40
We cannot reiterate this enough – never forget to put on sunscreen! Even if you're going around the block, you cannot step out without SPF. Add this sunscreen from Supergoop! to your routine to shield yourself from the sun's harmful effects. It has a lightweight texture and doesn't leave a nasty white cast on the skin, making it a great pick. It is also entirely oil-free, so everyone with dry, oily, or sensitive skin can benefit from it.
Lancome Advanced Génifique Eye Light Pearl Eye Serum & Lash Growth Treatment
This fantastic product will make your eye area the best it can be. This Advanced Génifique Eye Light Pearl Eye Serum & Lash Growth Treatment treats all your eye concerns, including fine lines, dark circles, wrinkles, or eye bags. It also helps in lengthening and volumizing your lashes for a flattering look. Grab this product to help you achieve firm, youthful, and well-rested eyes. 
Briogeo Don't Despair, Repair! Treatment Oil
Haircare is just as essential as skincare. It is an important part of a good beauty regime. That's why we love this Don't Despair, Repair! Treatment Oil by Briogeo works to strengthen the hair to give it a healthy look. Bring back the luscious shine with this lightweight oil that is filled with replenishing ceramides. 
Chatlotte Tilbury KI.S.S.I.N.G. Lipstick
This Charlotte Tilbury lipstick is a signature from the brand that is well-loved and absolutely irresistible. It is infused with antioxidants and UV protection to protect and keep your lips looking healthy. It has a variety of shades and leaves a luxuriously soft touch.

Model Off Duty Beauty C Squared Serum
This Vitamin C Serum by MODB is our secret to radiant skin. Everyone knows the miraculous effects of vitamin C. But this C Squared serum has double the goodness making it incredibly potent and fast-acting. Add this to your routine right away to fight off dark spots, pigmentation, dull or uneven skin. It is formulated with the goodness of hyaluronic acid and aloe vera to combat signs of aging. This all-rounder product is a must-buy.
RevitaBrow® Advanced Eyebrow Conditioner
Eyebrows are an important part of your face. We've all made the mistake of drawing squared brows in the past. But we've evolved in 2021. Natural and effortless brows are what people crave. That's why we love this eyebrow conditioner. It enhances your natural brows to give them a soft and fluffy look.
Kiehl's Since 1851 Rare Earth Deep Pore Cleansing Masque
We are sure you're going to love this cleansing mask. If you've been struggling with achieving an even and bright complexion, you won't be sorry after trying this product. This natural mask helps in unclogging the pores and effectively removes dead skin on the skin's surface layer to reveal radiant skin underneath.
This super smooth gel eyeliner from MAC cosmetics is a must-have for makeup enthusiasts and beginners alike. The creamy texture makes it very easy to glide on the product as you please. A pigmented formula that has blendable properties and allows you to experiment with different styles- whether you're going for a subtle liner, a dramatic wing, or a blended ou smokey-eye.