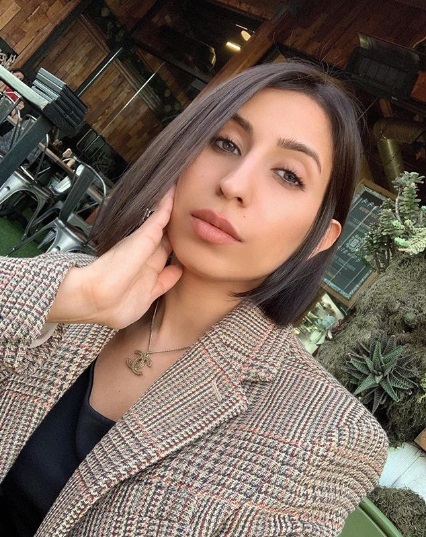 If I hadn't found this face oil, trusting a blue-colored oil was something I'd never do. However, I kept an open mind and thoroughly researched it. To my surprise, there were more than nine hundred reviews on the website alone, each of them singing praises about the blue tansy face oil. The best part is, while the market is filled with all kinds of chemical-filled products, I got my hands on the most natural skincare brand. I am talking about none other than Model Off Duty Beauty.
One of my favorite clean skincare products by the brand is Supreme Even Skin Blue Tansy Face Oil. Despite its unique shade of blue, this luxurious beauty oil gained my trust. I will admit, I actually researched all about it before incorporating it into my routine. But believe me, it was worth the effort. This heavenly face oil has been magical for my troubled skin. Not just that, it is filled with endless skincare qualities that seriously helped my skin. Scroll down to find out how.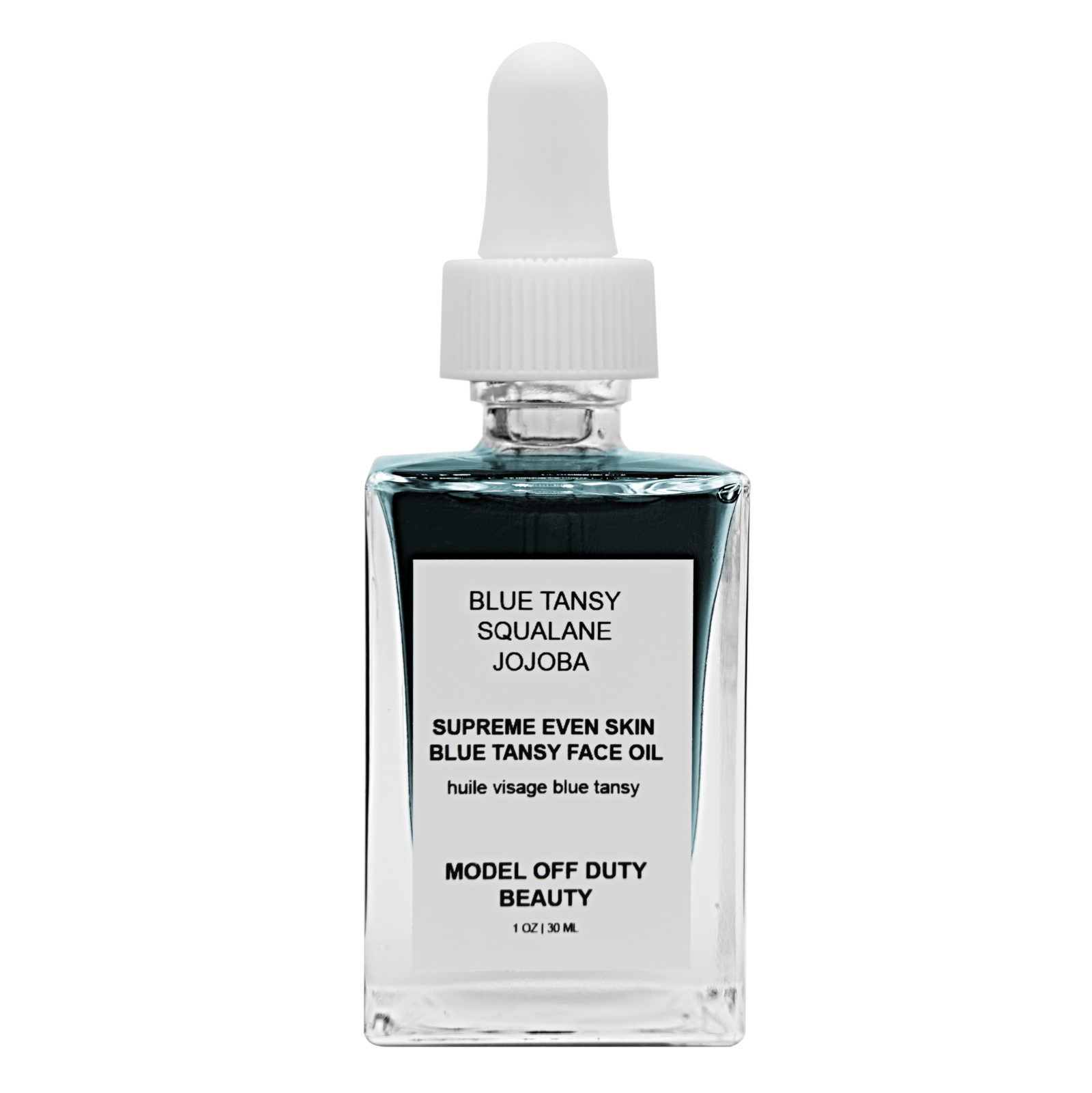 Model Off Duty Beauty Supreme Even Skin Blue Tansy Face Oil
How This Blue Tansy Oil Helped My Skin?
The blue tansy facial oil is a delightfully lightweight and moisturizing oil. This clean, vegan, and non-toxic skincare product is filled with mood-shifting powers that instantly soothe and balance my stressed skin. The biggest benefit is this oil works its magic as soon as you apply it. Yes, it absorbs into the skin quickly, but more than that, with ingredients like blue tansy, it is the perfect product to soothe any stress after a long day.
Even with a lightweight texture, this blue tansy facial oil is nothing short of pure lusciousness for my skin. Filled with the powers to soothe, soften, and nourish the skin, this is a game-changer. In just a few applications, I achieved a well-balanced and noticeably brighter complexion.
What Makes This Oil Fabulous?
I'll answer this question in one word – ingredients. Curated with all-natural, clean, paraben-free, non-toxic, phthalate-free, cruelty-free, and sustainable ingredients, this oil is simply remarkable. Here is a list of all the nourishment-filled and calming ingredients that make this oil simply fabulous:
Blue Tansy – Filled with antioxidants, the face oil has the power to treat any stress, irritation, and inflammation. It is even recommended for people with eczema, dermatitis, psoriasis, and rosacea.
Squalane – Fills the oil with the power to balance the natural oil production that promotes healthier and clearer-looking skin. Plus, it's anti-aging as well.
Jojoba – Jojoba has all the anti-inflammatory properties in the world to heal chafing skin. Plus, it treats any redness and dryness while calming the skin. In fact, it is filled with vitamin B and E that promote skin reparation.
Jasmine – Another extraordinary ingredient that swims in this very oil is this antioxidant-rich oil is jasmine. This calming anti-aging ingredient has the power to heal any age spots without clogging the pores.