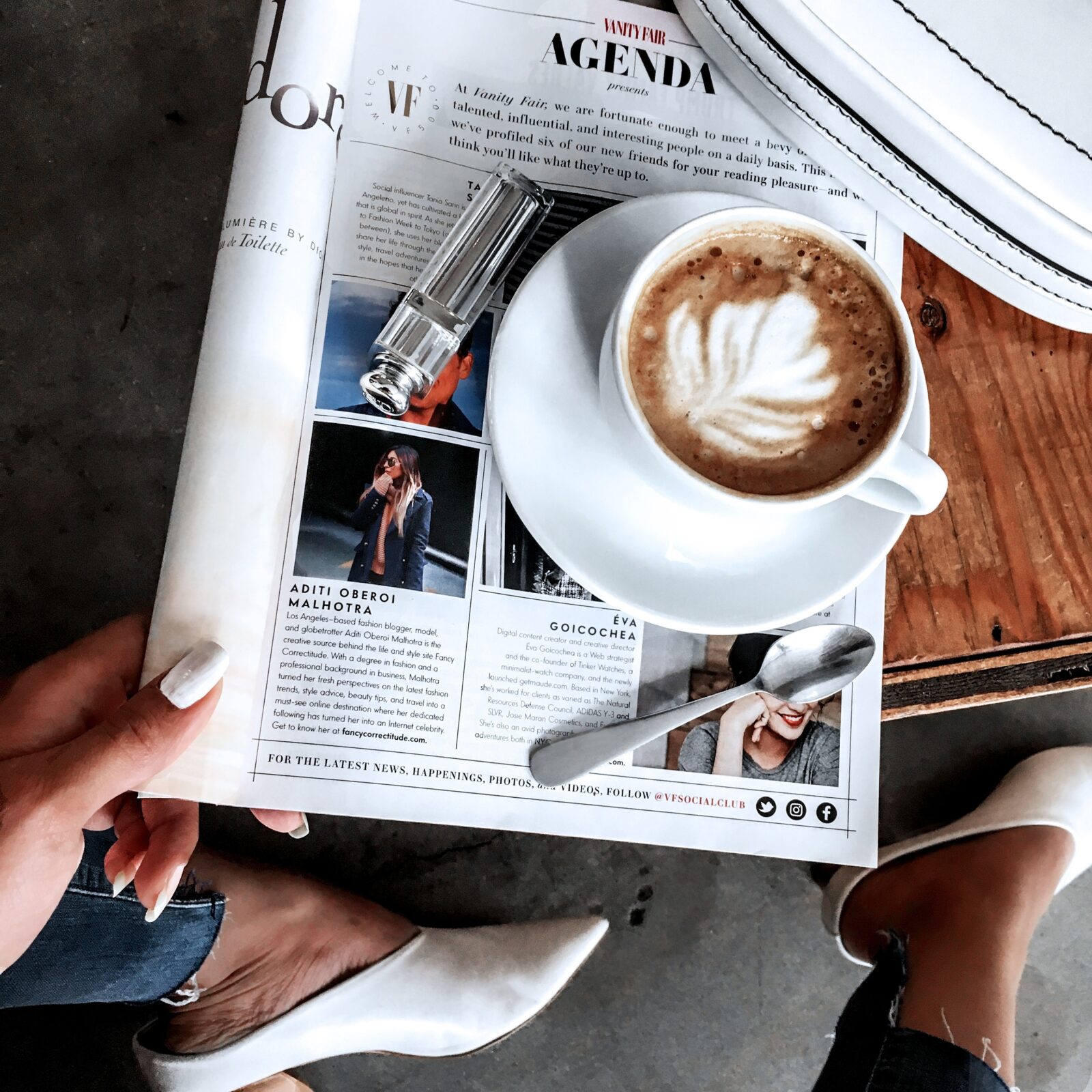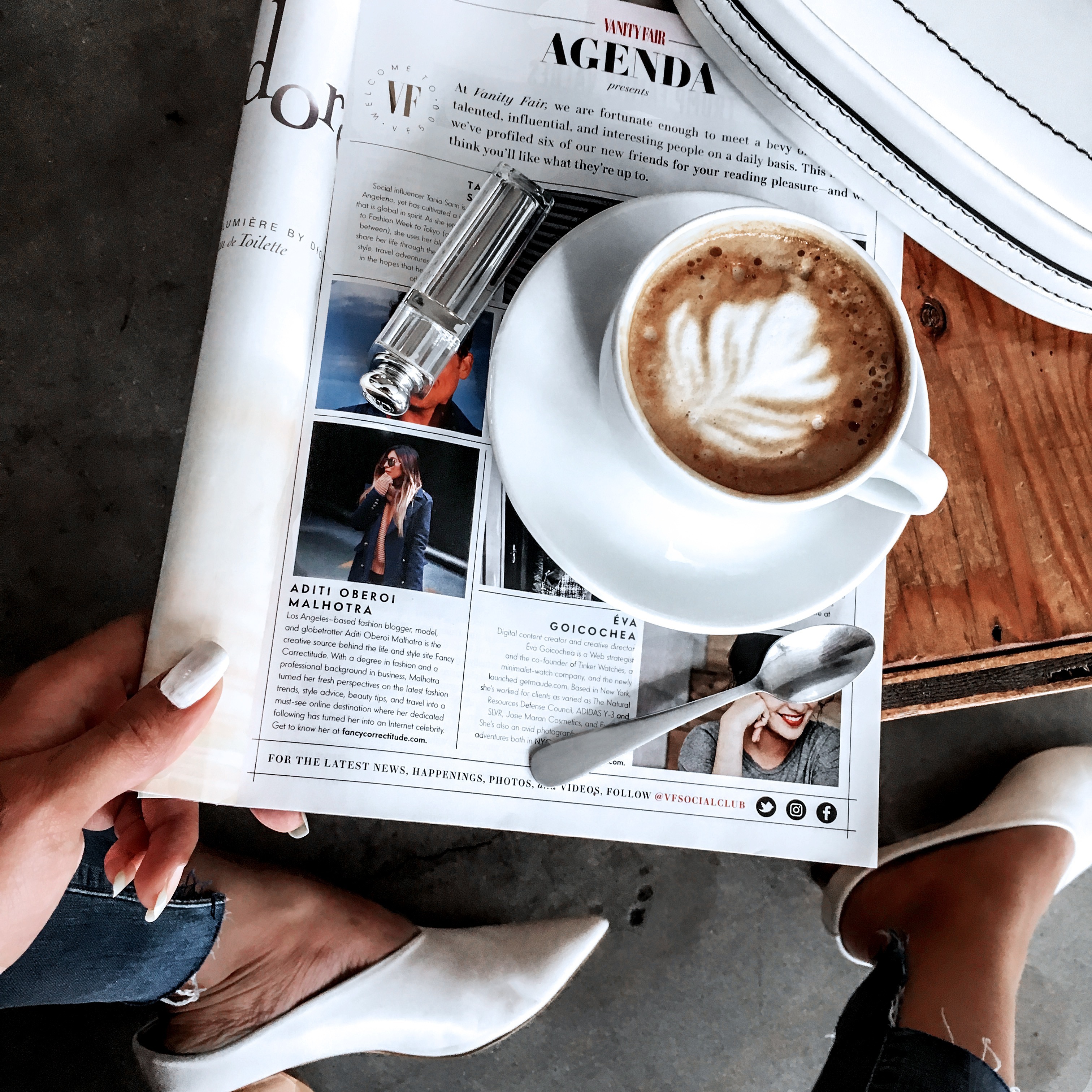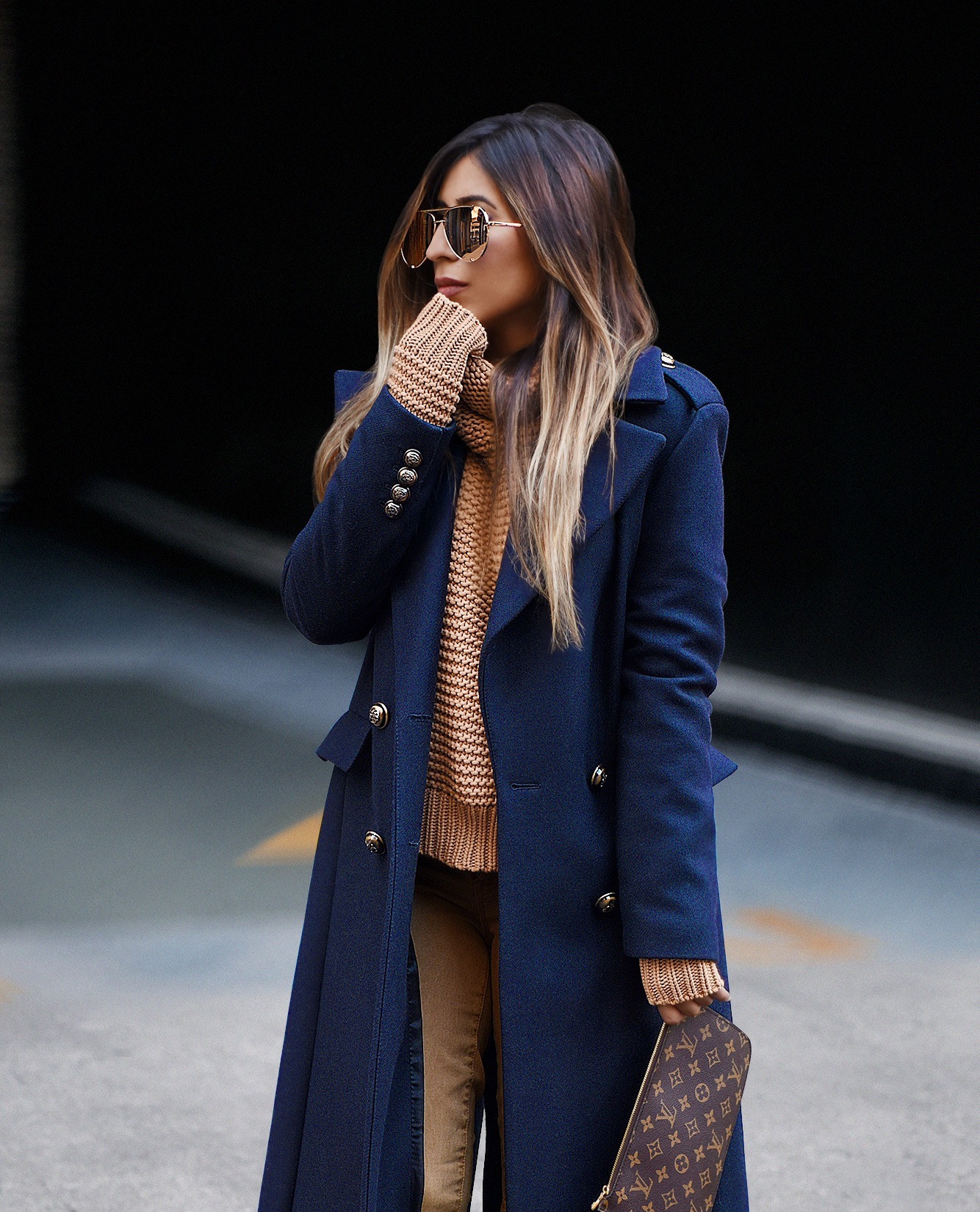 Hi everyone! It has been a distinct pleasure and a humbling experience to see my self in VANITY FAIR magazine. It literally made my coffee taste a million times better! It's about 4 years ago I decided to put my focus into the blog and creating interesting content, little did I know it was going to become my full-time career. Ever since I have been creating content related to fashion, beauty & lifestyle, that resonates with all the readers of FANCY CORRECTITUDE. I would like to dedicate this milestone to YOU ALL & may I say my partner in crime 😉 & my partner in life, Dino. He has been my biggest strength through thick and thin and my photographer, to top it all.
Do what you love and give it your 100% or at least try. Along the way I have been tempted with a lot of brand collaborations that I passed up on just purely on the basis of, I didn't believe it resonated well with Fancy Correctitude. So you have to stay true to yourself and learn to say no. My dad always says "do whatever you want to, but be the best at it". Your competition should not be people around you but you, yourself.
Thanks to all of you who have cheered me or are reading through this post. I can't thank you guys enough. I seriously appreciate your support. This blog has grown to more than what I could have ever imagined  🙂 . I feel incredibly blessed to be able to do something that I enjoy so much. Thanks again for being on this journey so far and there is lot's more to come.
Thanks for stopping by!
Stay Fancy
Adi xx