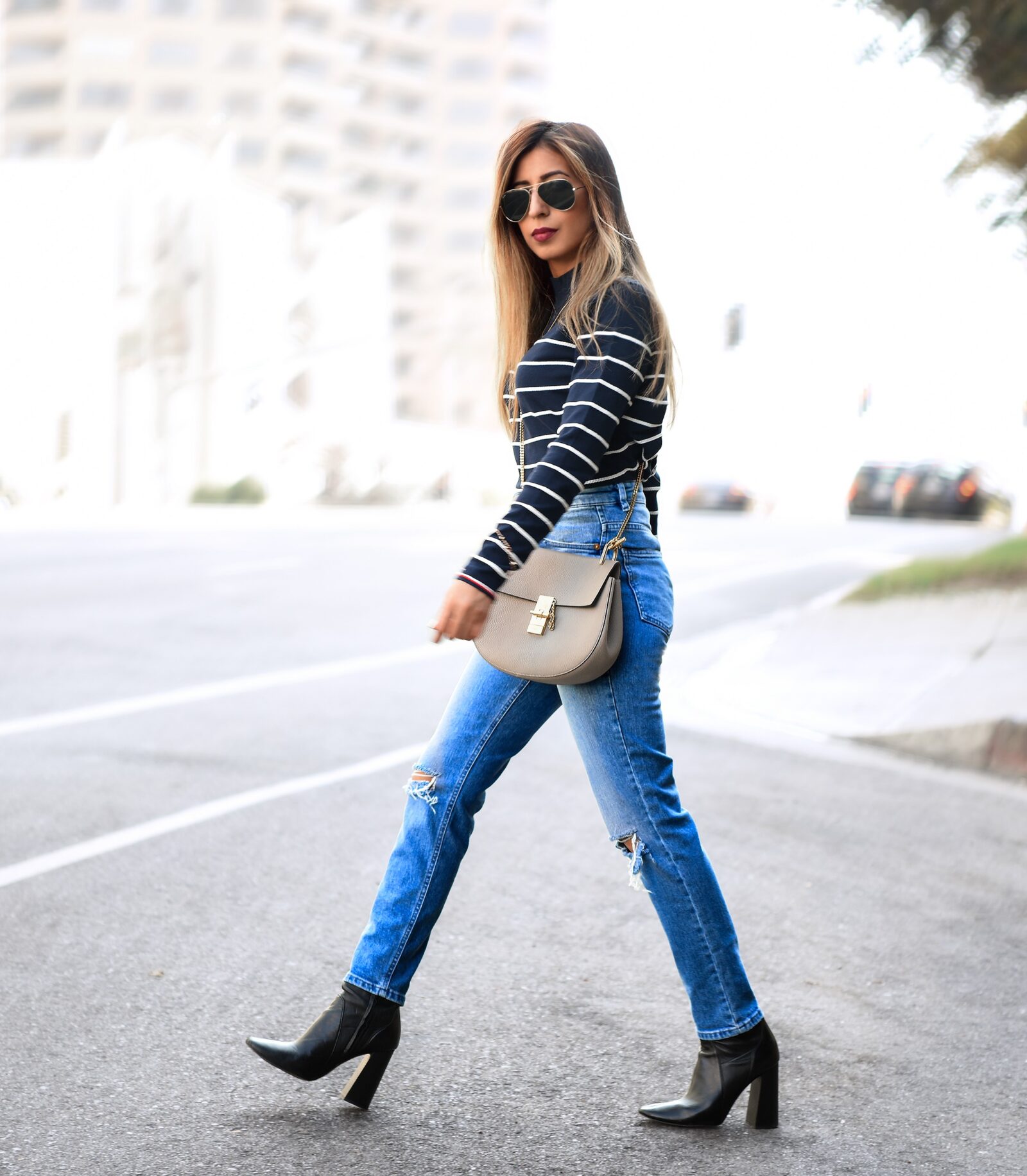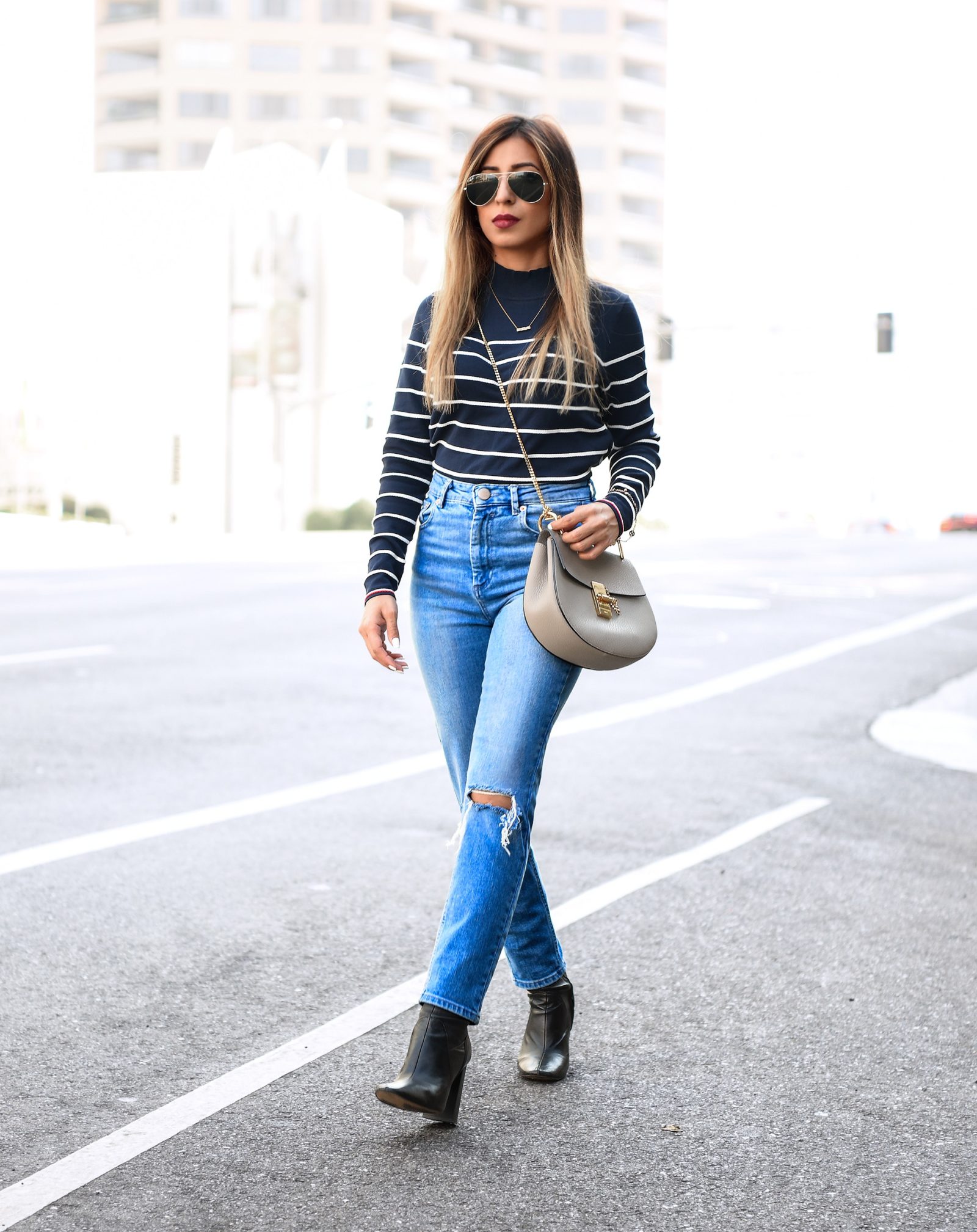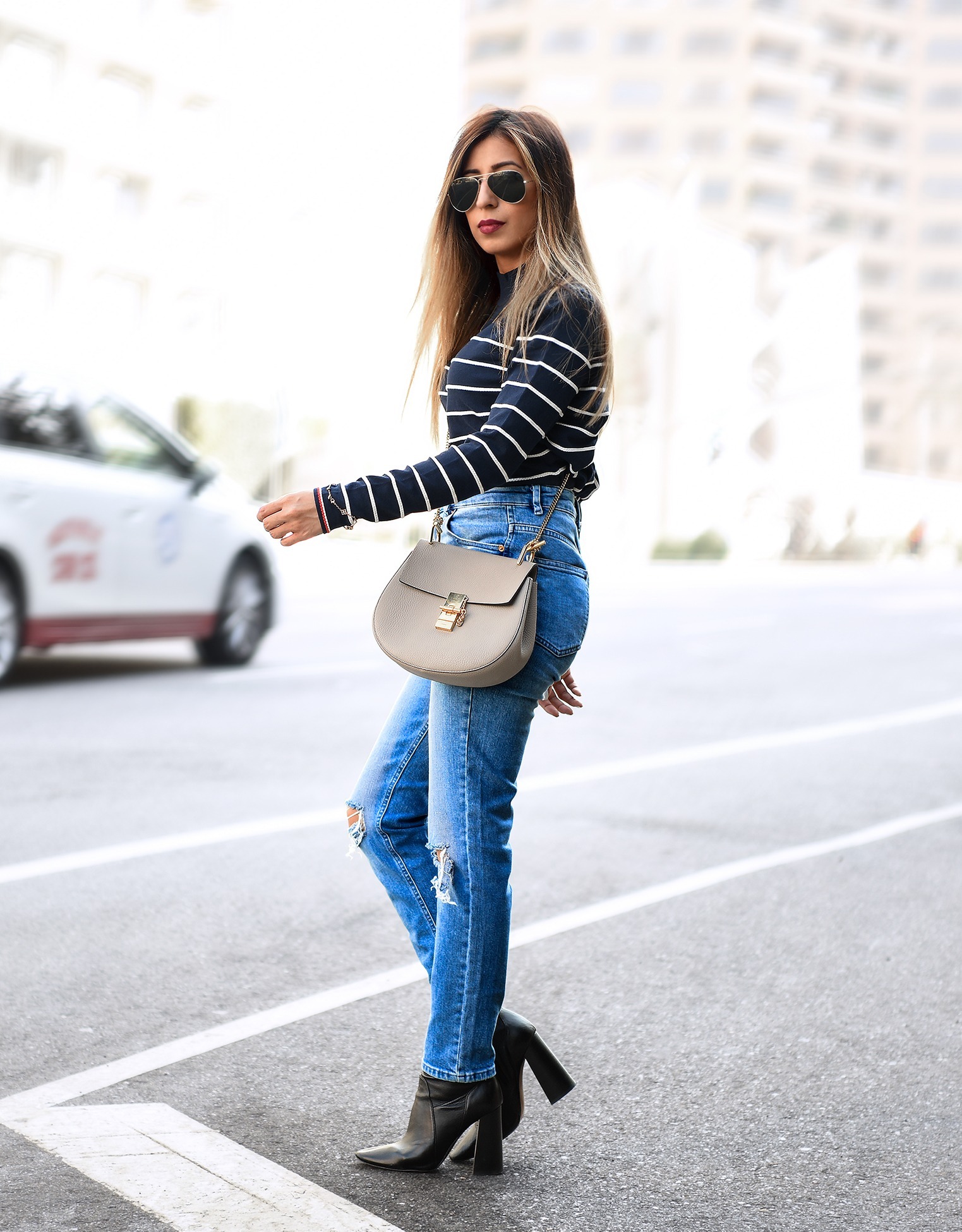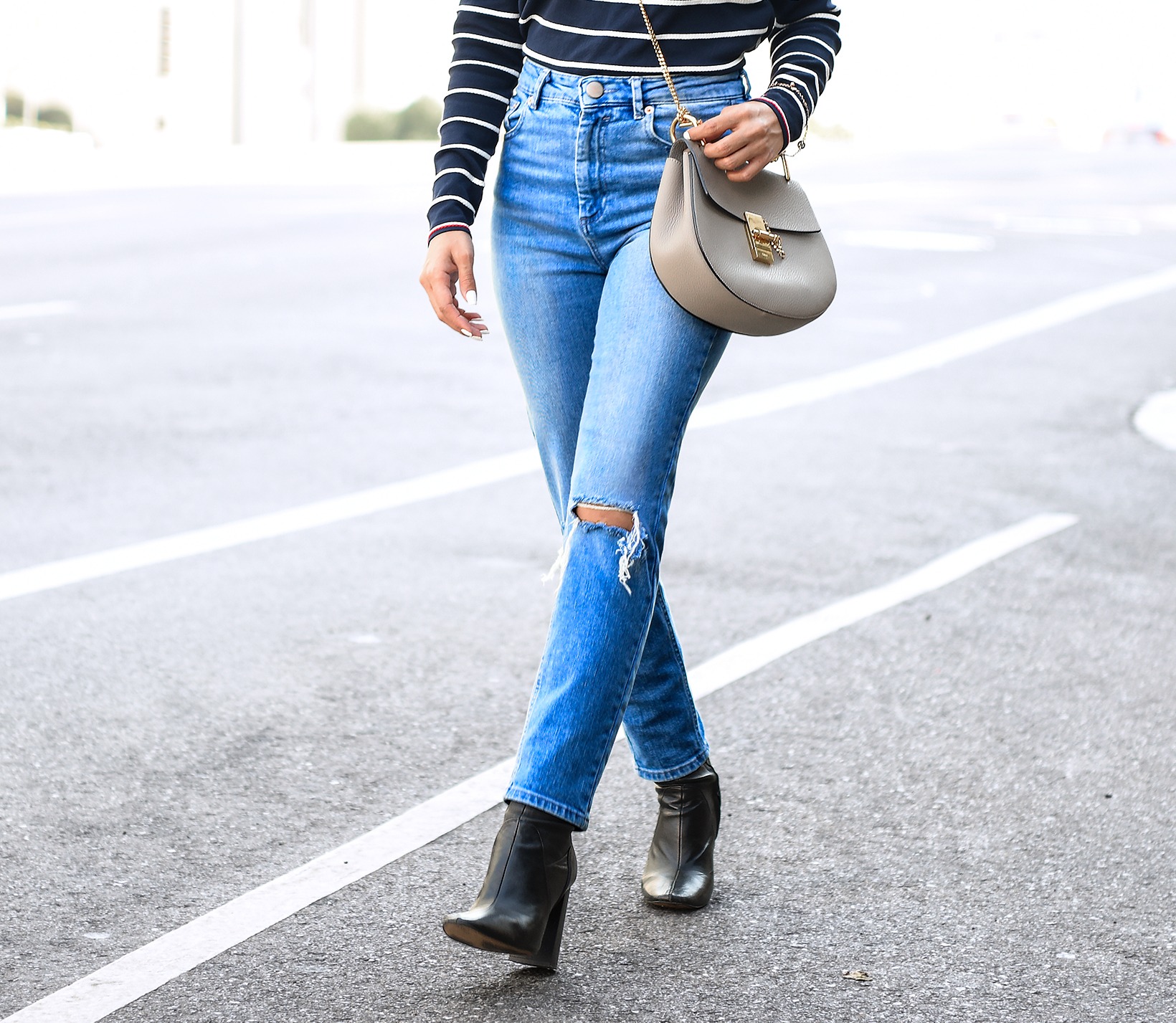 The turtle neck has been a must-have layering piece of the season. It is one of my favorite items for the transitioning season because its light and warm. But there's more to the turtleneck than added warmth—it can be used for color-blocking purposes, to achieve a monochromatic aesthetic, or in this case to help transition warm-weather clothing. I love monochromatic-ism with layers that fall in the same color family. I am in love with this turtle neck as the stripes are making a bold statement and makes the outfit little edgy. Layering your turtle with a statement necklace or modern jewelry and using neutral turtle neck as a base for a statement jewelry to shine, is a good way to add dimension. Paired it with block heel boots (I also love this and this a lot) and my ever favorite Chloe bag. These busted knee jeans are a new favorite and they are under $60 🙂
3 of my favorite ways to use this transitional piece of clothing:
Tucked in a jeans, like shown above.
Under a collared jacket or a dress or a vest. Contrast will help in achieving the graphic look.
Layering printed jackets with solid turtle neck, it helps the colors to stand out.
Turtle neck | SAILOR STRIPE SWEATER
Jeans | ASOS SLIM DESTROYED JEANS
Bag | CHLOE DREW GREY BAG
Boots | BLOCK HEEL ANKLE BOOTS

Thanks for stopping by
Stay Fancy
Adi xx