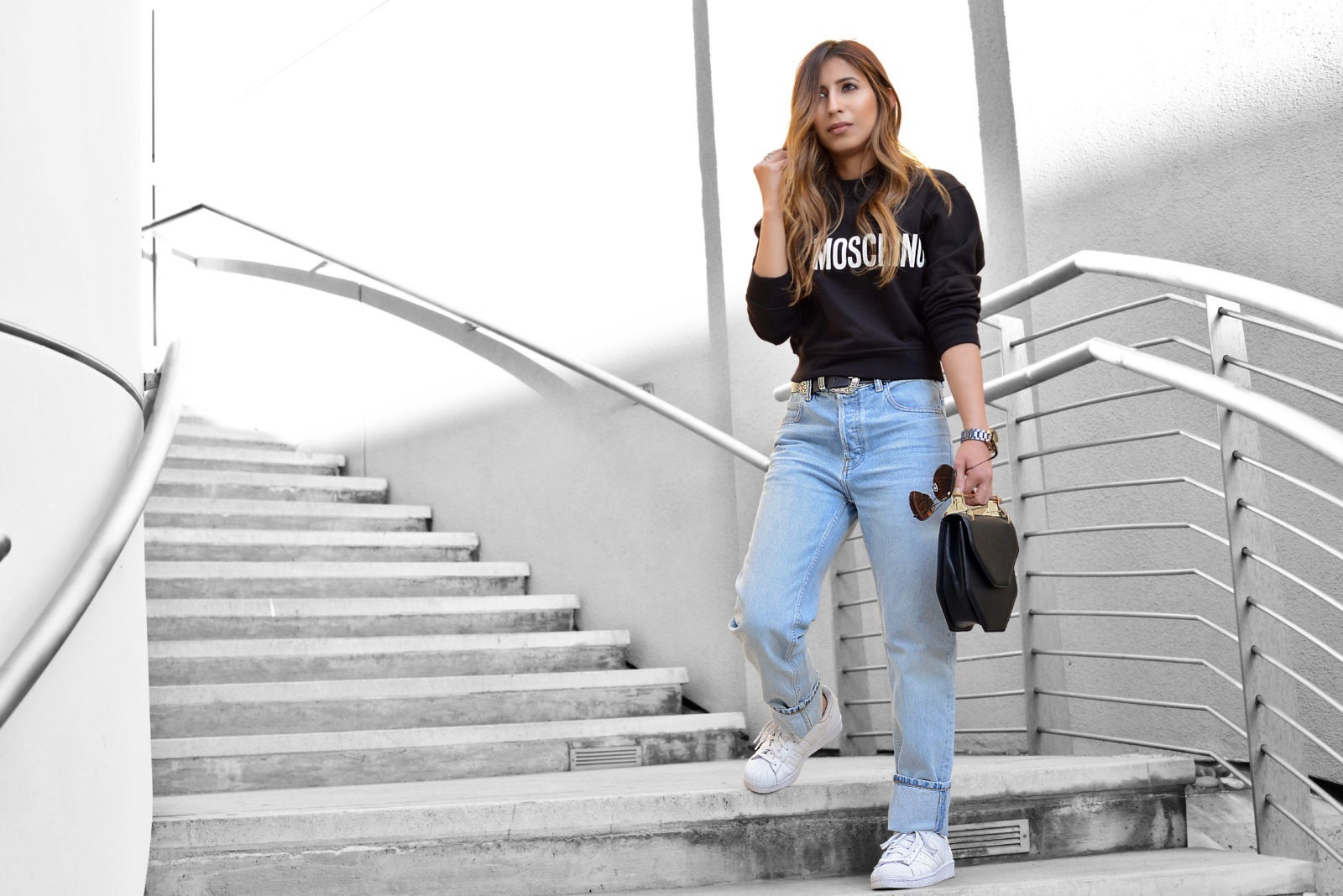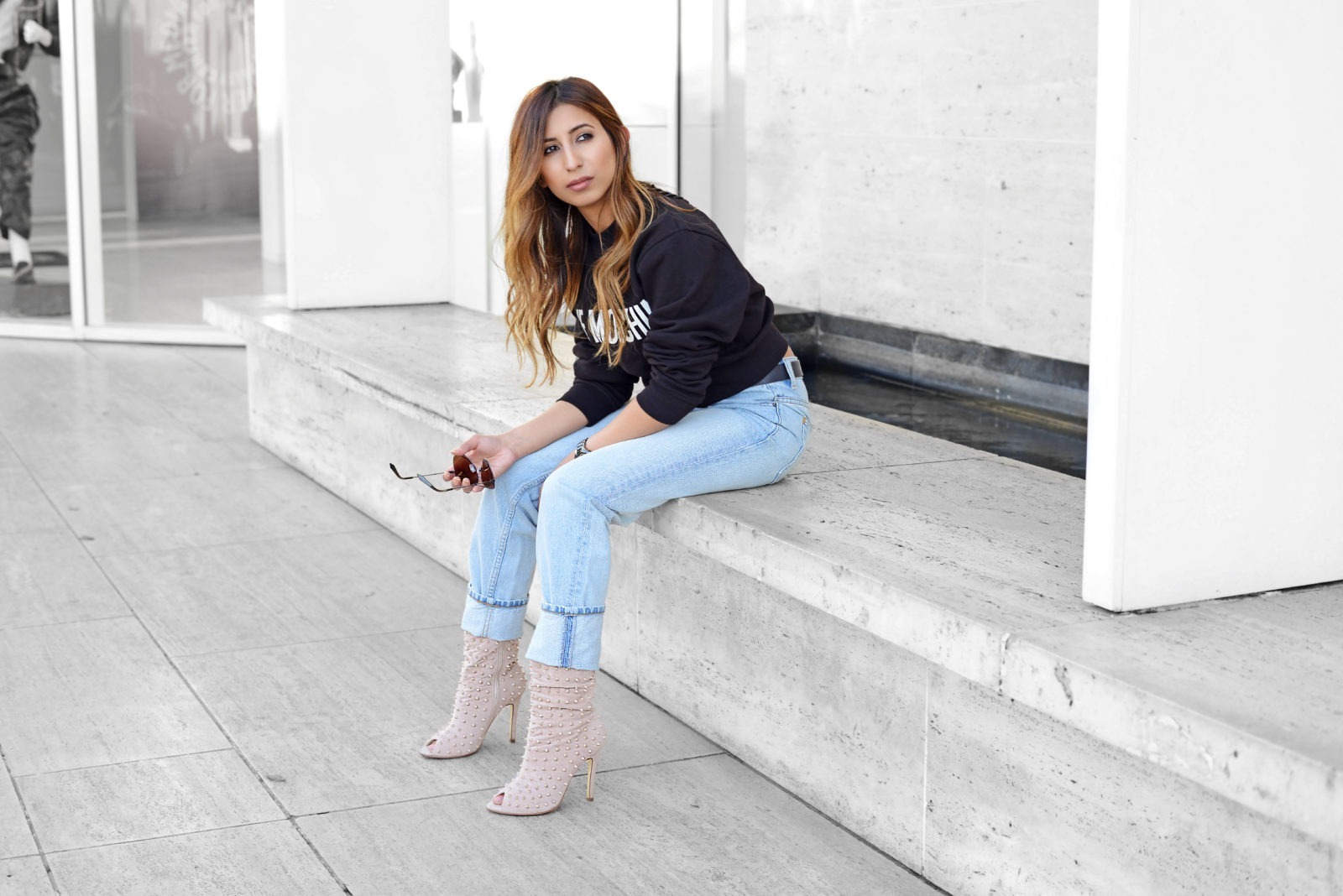 Jeans | ALEXANDER WANG BOYFRIEND JEANS
Sweatshirt | MOSCHINO SWEATSHIRT
Sunglasses | CLASSIC VICTORIA BECKHAM SUNGLASSES
Bag | M2MALLETIER BAG
Belt | B-LOW THE BELT
Boots | Peep toe boots ( similar )
Shoes | ADIDAS SUPERSTAR
Skinny jeans is an undisputed favorite of almost everyone & that includes me too 🙂 Boyfriend jeans is slowly but surely becoming a new favorite of mine. They are much more comfortable than skinny jeans. Unlike what some people think that its not figure flattering at all but you can totally find one, with the kind of options that are available now. Get the one that has a tapered bottom, it will be more figure flattering. If you have been admiring it and are hesitant to try it, after reading this you might just be tempted to get one.  In the first image I paired it up with cool white Adidas sneakers for a more effortless look.  The second look is more polished, paired it up with statement heels. Some of my favorite ways to style the boyfriend jeans:
*Blazer paired with boyfriend jeans looks polished and effortless at the same time.
*Add a belt to it if you want to look more put together.
*Cuffing the jeans looks really cool/ is a must on a boyfriend jeans.
*Toughen up your look by adding a leather jacket and add colored pumps for a feminine touch.
*Sweatshirt paired with boyfriend jeans and heels looks cool and edgy.
*Mixing prints with baggy boyfriend jeans and red lipstick is a pretty good mix of feminine and  masculine.

Thanks for stopping by
Stay Fancy
Adi xx