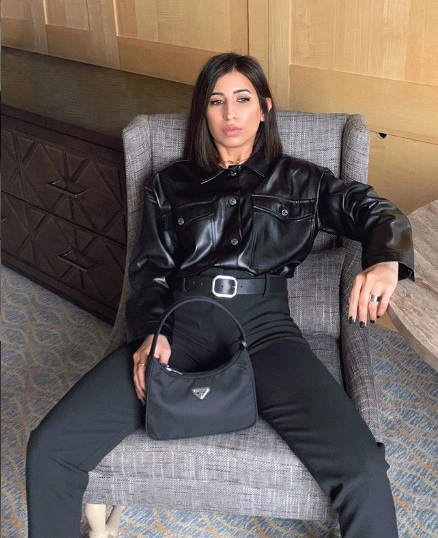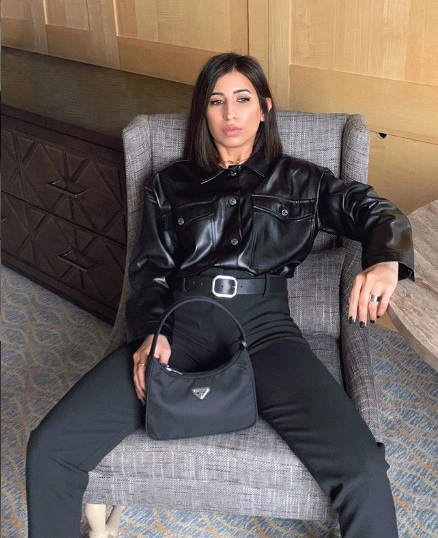 Wasn't it just a few days ago that pool parties in trendy bikinis were all the rage? And now, it feels as if everyone around us has gone from having the time of their lives sipping on summer cocktails to wrapping themselves up in coats and knits. Summer's gone, and Fall's here – and as the seasons change, the sartorial trends do too. 
So, if you are missing the warmth of summer, stop this very moment. Because this year's fall trends are so classic, you'll be off on a nostalgic trip to a land of long coats, hot chocolates, and chunky boots! Scroll down to see which classic fall trends are making all the right noise on IG this season, get some visual inspiration along with shopping recommendations from our Edit.
Long Coats 
This fall, you get to wrap yourself in long coats, stay warm, and at the same time, stay with the trend. Fall/Winter 2020 runways had a deluge of long coats, and now they are the new favorite of Instagram's fashionistas. This fall trend can be pulled effortlessly and looks chic on everyone.
Calf-length Coat ($79.99)
Double Breasted Wool Blend Coat ($335)
Handmade wool coat ($199.99)
Puff Sleeve Robe Coat ($169.95)
Slouchy Sweaters 
Since this year's fashion mantra revolves pretty much around comfort, slouchy sweaters are becoming one of the most popular classic fall trends. These sweaters feel super soft to snuggle indoors all day long and also look stylish enough to flaunt outdoors.
Cardigan with Tie Belt ($34.99)
Back Tie Crop Sweater ($‌125)
Mock Neck Sweater ($49)
Fringes knit sweater ($79.99)
Chunky Boots
What's fall without boots? However, this year's boot trend is chunky boots. Visit your favorite Insta fashion enthusiast's IG profile, and bets are that you'll find them endorsing this boot trend. These boots are not only comfortable to wear but also look unconventionally voguish.
2976 Quad Platform Chelsea Boot ($179.95)
Cayla Waterproof Chelsea Boot ($170)
Tara Chelsea Boot ($179.95)
Warm-lined Chelsea Boots ($34.99)
Leather Blazer 
Leather jackets have been a part of our fall wardrobe since forever, and now, here's a chic twist to it. It's the leather blazer we are talking about, and let us tell you that its sleek allure will make you fall in love with it immediately. The sophisticated look of this stylish spin is what makes it so swoon-worthy.
Peaked Lapel Faux Leather Blazer ($425)
The Nightingale Faux Leather Blazer ($98)
Neon Rose Plus belted blazer in faux leather ($103) $74.15
Vegan Leather Blazer ($118)
Trench Coat
Nothing can beat the timeless beauty of trench coats, which is why they'll be trending the most this season. The classy silhouette and relaxed fit of trench coats make it worth the space in your closet. Not just fashion lovers, even our favorite celebs are obsessed with this trend.
Double Breasted Long Hooded Trench Coat ($240)
Double breasted trench ($119.99)
Mallory Trench Coat ($170)
Cecil Trench Coat ($429)