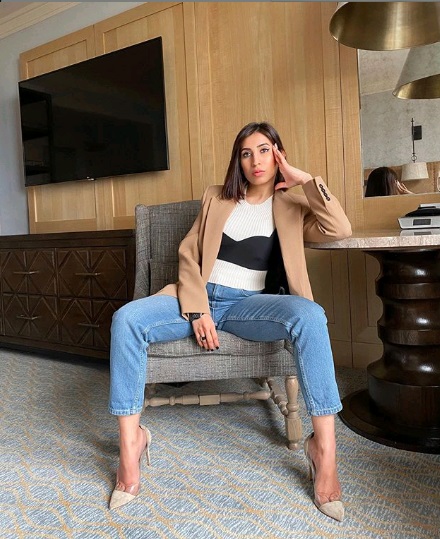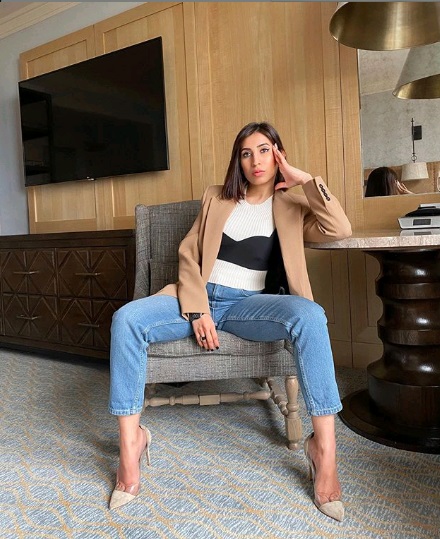 Invented in the 1800s, jeans have, to date, continued to take the fashion world by storm. So much so, that today, it is impossible to imagine a wardrobe without jeans – and why not, they are highly comfortable and versatile at the same time. A must-have clothing item in every closet, a pair of jeans is a safe pick to put on when no other ensemble feels right.
With a gamut of brands and styles to choose from when it comes to picking the right denim clothing item, we will never tire of talking about how there is nothing like too much denim in any wardrobe! So, we have researched, discovered, and created a list of 4 oh-so-amazing denim trends that are here to stay and slay the fashion scene. From skinny jeans to baggy ones, here are 4 denim trends we can't stop admiring.
Mom Jeans
There was a time when mom jeans weren't considered fashionable or flattering by any standard. And we can dare say that if you would raid your mom's wardrobe today, you will still find 'mom jeans' from years ago! Only this time, that pair of jeans is wildly trending. Big labels are bringing back this chic retro trend, and trust us, this denim trend will soon become the talk of the fashion town!
H&M Mom High Ankle Jeans $29.99
Madewell The Perfect Vintage Raw Hem Jeans $128
H&M Mom Loose-Fit High Jeans $34.99
Topshop Double Ripped Mom Jeans $75
Topshop Bleach Mom Jeans $70-$75
Skinny Jeans
The name of this insanely popular denim trend says all about the trend in the blink of an eye – skinny jeans are jeans that come with a fit so snug that they totally feel like a second layer of skin! But, don't be fooled by the fit, skinny jeans will never restrict your movement. Crafted from stretchy fabric, skinny jeans offer comfort all the way from the waist to the calves. Here are some skinny jeans picks we just adore.
KUT From The Kloth Diana Fab Ab High Waist Skinny Jeans $89.50 $53.70
Good American Good Legs Raw Hem Skinny Jeans $99
Levi's Mile High Super Skinny Jeans $98 $49.90
MOTHER The Looker Fray Hem Ankle Skinny Jeans $228-$238 $136.80-$238
Kut From The Kloth Donna Curved Hem Ankle Skinny Jeans $89
Straight Leg Jeans
Straight leg jeans come with a straight, structured silhouette. With a consistent width, these jeans don't taper at the bottom of the legs. Of course, straight leg jeans are more comfortable than skinny jeans – so if you want something with a more relaxed fit, this trend is your go-to option. Scroll below to see the picks we love from this denim trend.
NYDJ Marilyn Straight Leg Jeans $119 $71.40
Topshop Raw Hem Crop Straight Leg Jeans $75 $37.50
Levi's The Wedgie High Waist Straight Leg Jeans $98 $49
Reformation Liza High Waist Straight Leg Jeans $98
Topshop Paperbag Waist Straight Leg Jeans $80 $40
Ankle Length Jeans
Every year, a lot of contemporary twists are added to the classic denim jeans to reinvent the style. But if there is one reimagined denim trend that has stuck around, it's the ankle-length denim trend. Ankle-length jeans are just what the name suggests, jeans that end at the ankle of the feet. But this denim trend is so well-loved because it suits every body type. If you are looking for a denim trend that infuses a chilled-out vibe to your outfit, go for this pick. Scroll down for style cues and visual inspiration.
H&M Girlfriend Regular Ankle Jeans $34.99
Wit & Wisdom Ab-solution Modern Ankle Skinny Jeans $78
FRAME Le High Skinny Ankle Jeans $215
Madewell 9-Inch Mid-Rise Skinny Jeans $128 $51.20
Wit & Wisdom Luxe Touch High Waist Skinny Ankle Jeans $78