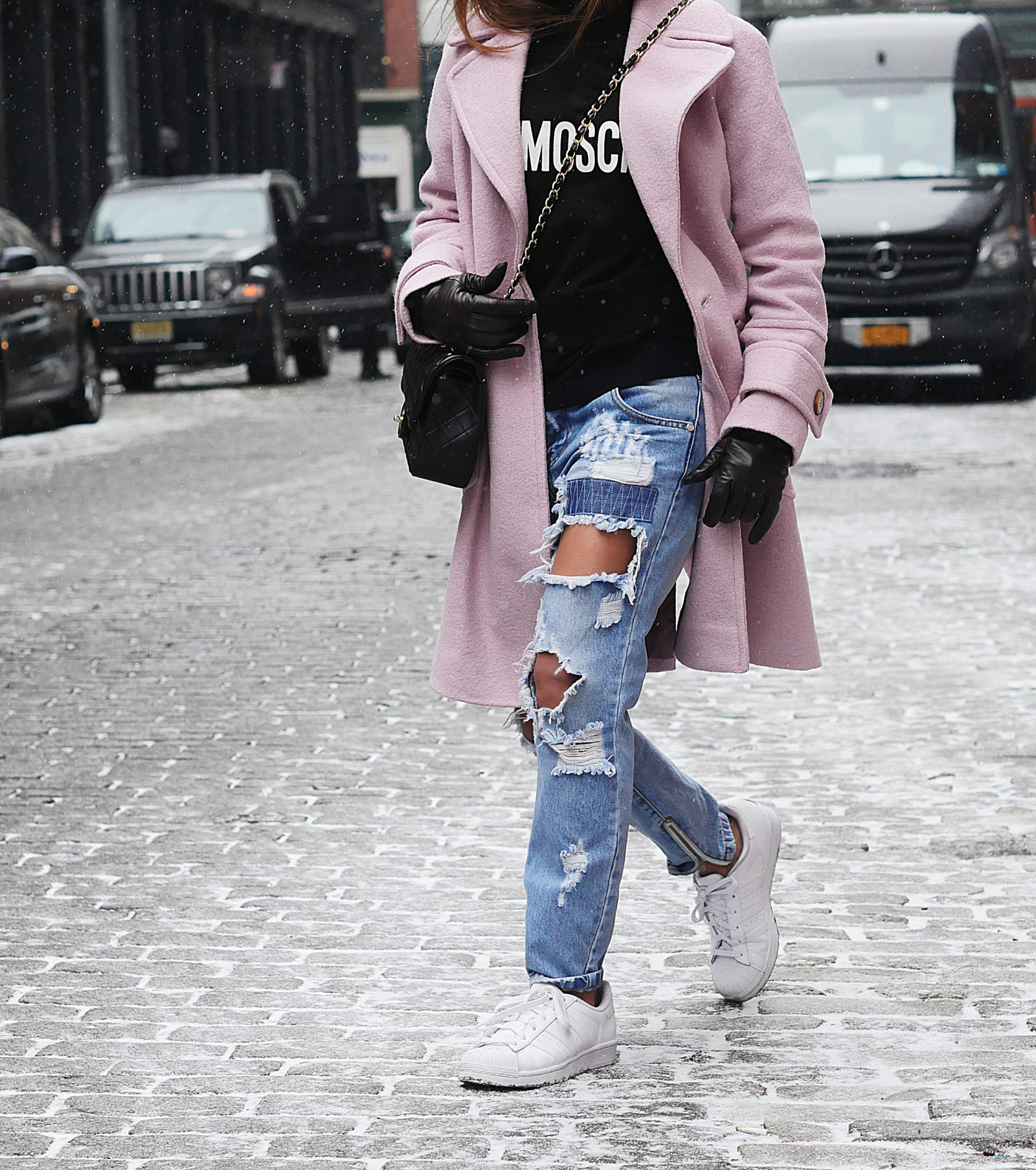 Be it fall/winter or spring/summer ripped jean has become a staple. It looks really cool and so in vogue. Some people think it cannot be worn to more upscale places! If you are one of those who admire this trend but wonder how to pull it off in a more sophisticated way? You are at the right place;) I am a big fan of ripped jeans. Looking more effortless in ripped jeans is super easy. Yet sometimes you want to pair it in a way that it looks more classy so you can wear it to work meetings, upscale places etc. Few ways that I follow and will help you to achieve, if you are going for a more polished look in distressed
jeans are:
1. Classic red lipstick paired with distressed jeans lends it a more sophisticated look.
2. Pairing it with a blazer or some coat gives it more structure hence the entire ensemble looks more sophisticated.
3. White shirt and statement earrings paired with distressed jeans is a total winner.
4. For a more polished look with distressed jeans try to wear it with some pointy heels or pointy boots instead of open toe shoes, it ups the sophistication level a notch.
Let me know what do you guys think about it in the comments below and let me know if you have any questions 🙂

Thanks for stopping by
Stay Fancy
Adi xx