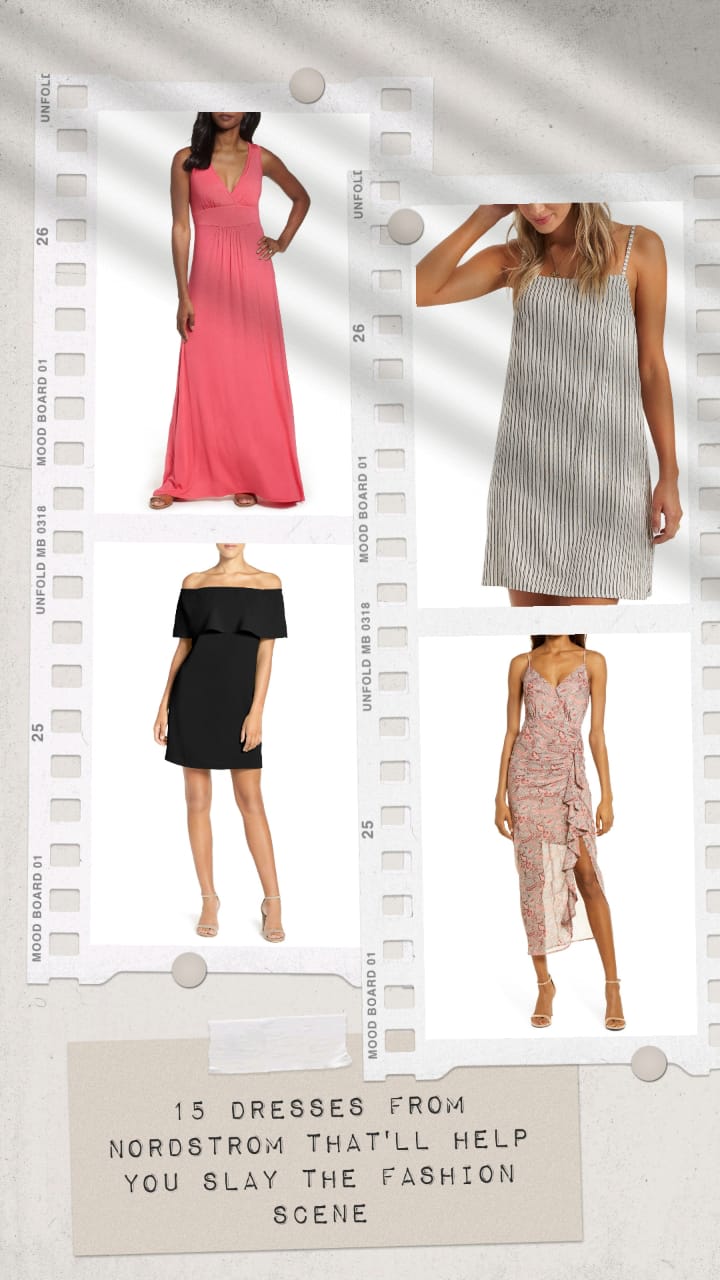 Last year was literally spent in sweatpants, be it for working, walking, basically living. However, your sweatpants need a break now, and your legs deserve to be flaunted. Now that spring is here, it's time to prepare your wardrobe with the chicest dresses so that you don't have to restrict yourself from flaunting your sexy legs. If you are confused about where to start shopping for spring dresses, we have already sorted that for you. Here we have picked the cutest 15 spring dresses for women from Nordstrom that are exude nothing but sheer chicness.
Be it a floral wrap dress or mini striped dress, these stunning finds will make your spring wardrobe failproof. These dresses are bound to become seasonal staples for the rest of your life. Now, go ahead and grab your new 'forever go-to' dresses.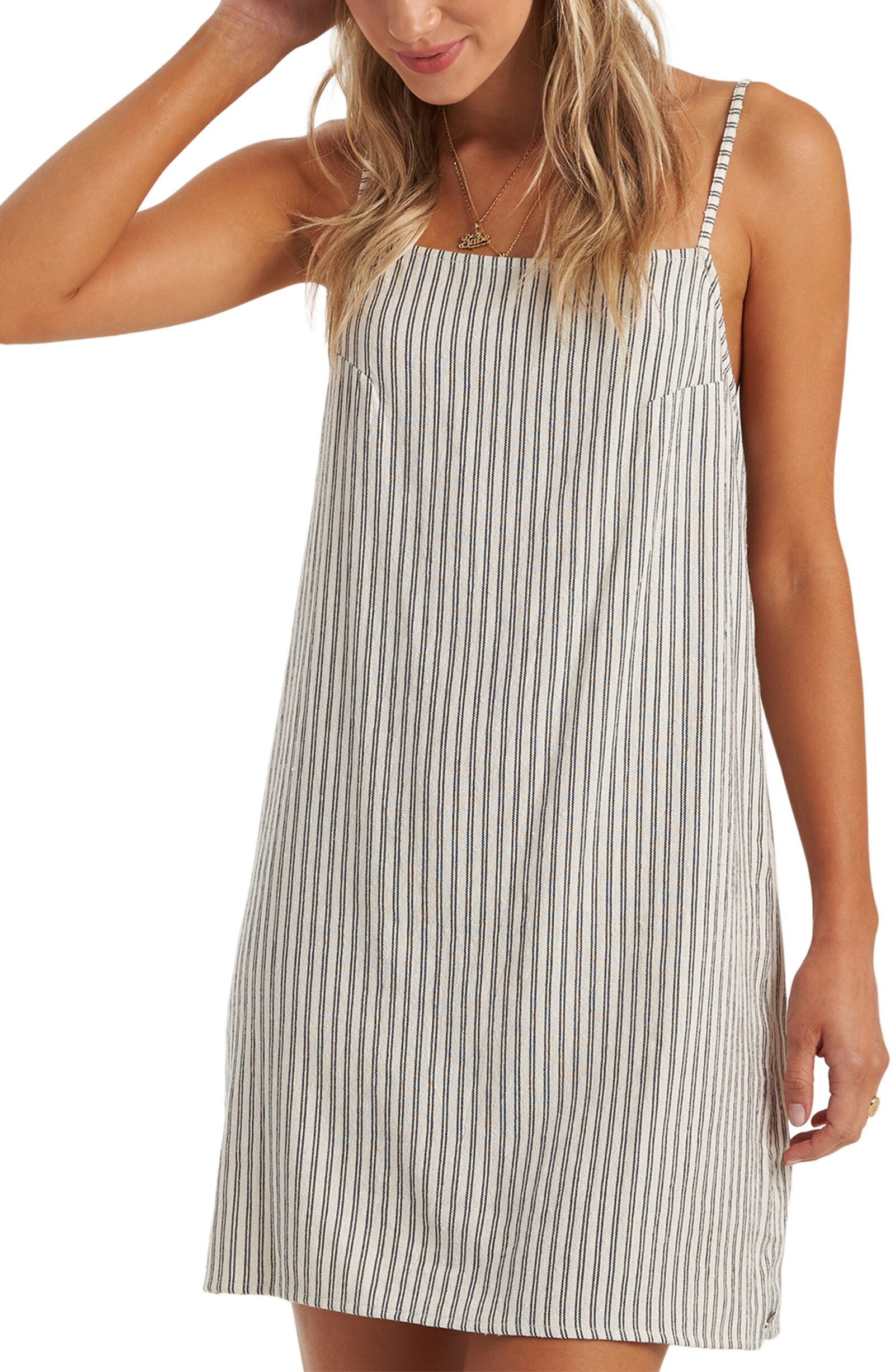 Billabong Daydreamer Yarn Dye Stripe Sundress ($45.95) $20.86
Here's a shoutout to the cutest summer dress that you'll be obsessed with. The mini silhouette, easy-going fitting and adorable look will perk you up.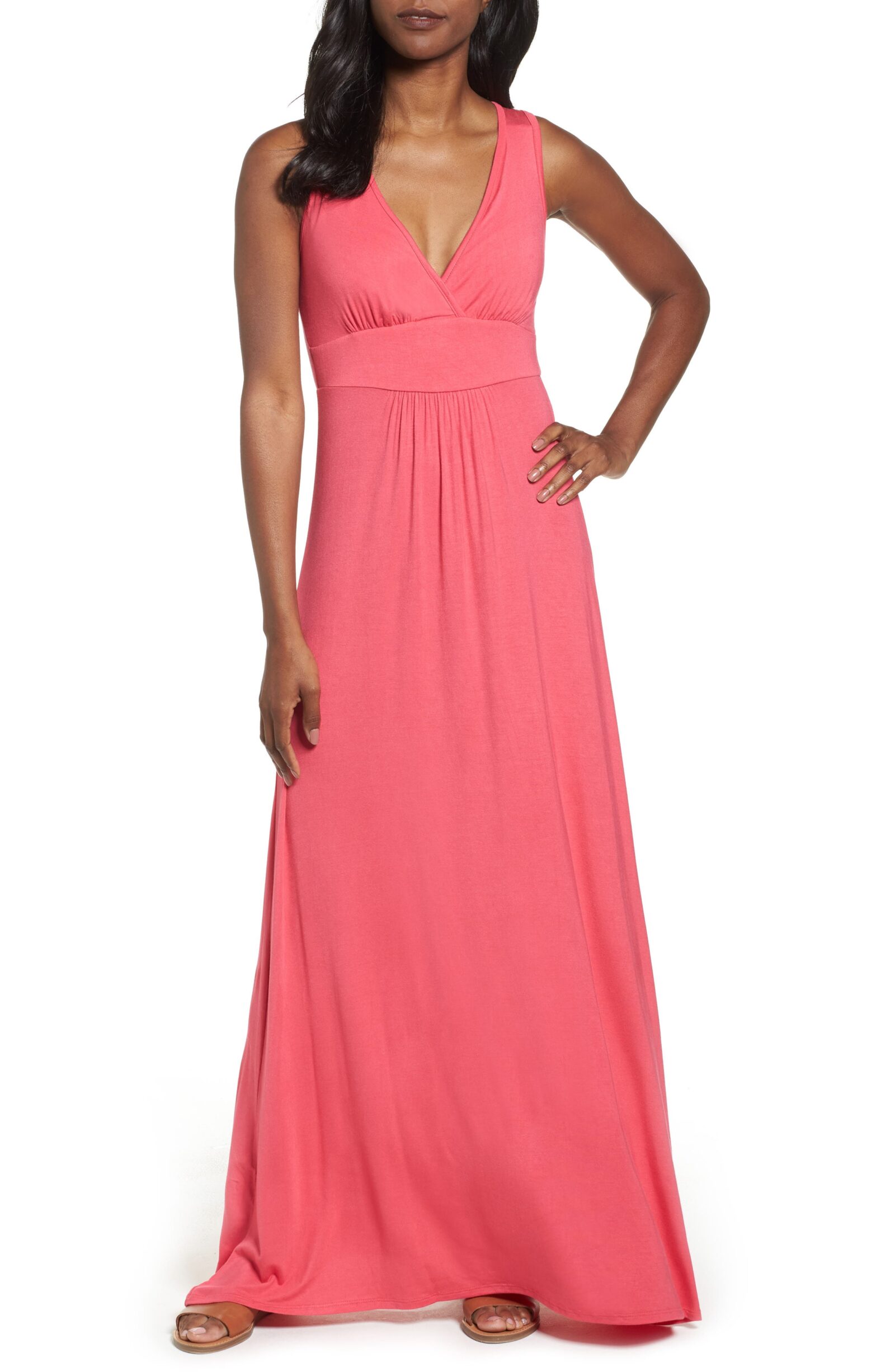 Loveappella V-Neck Jersey Maxi Dress ($68) $47.60
This maxi dress is here to make you swirl and twirl the entire summer with its flowy silhouette and stunning pink hue. The clinched waist will also accentuate the look of your body.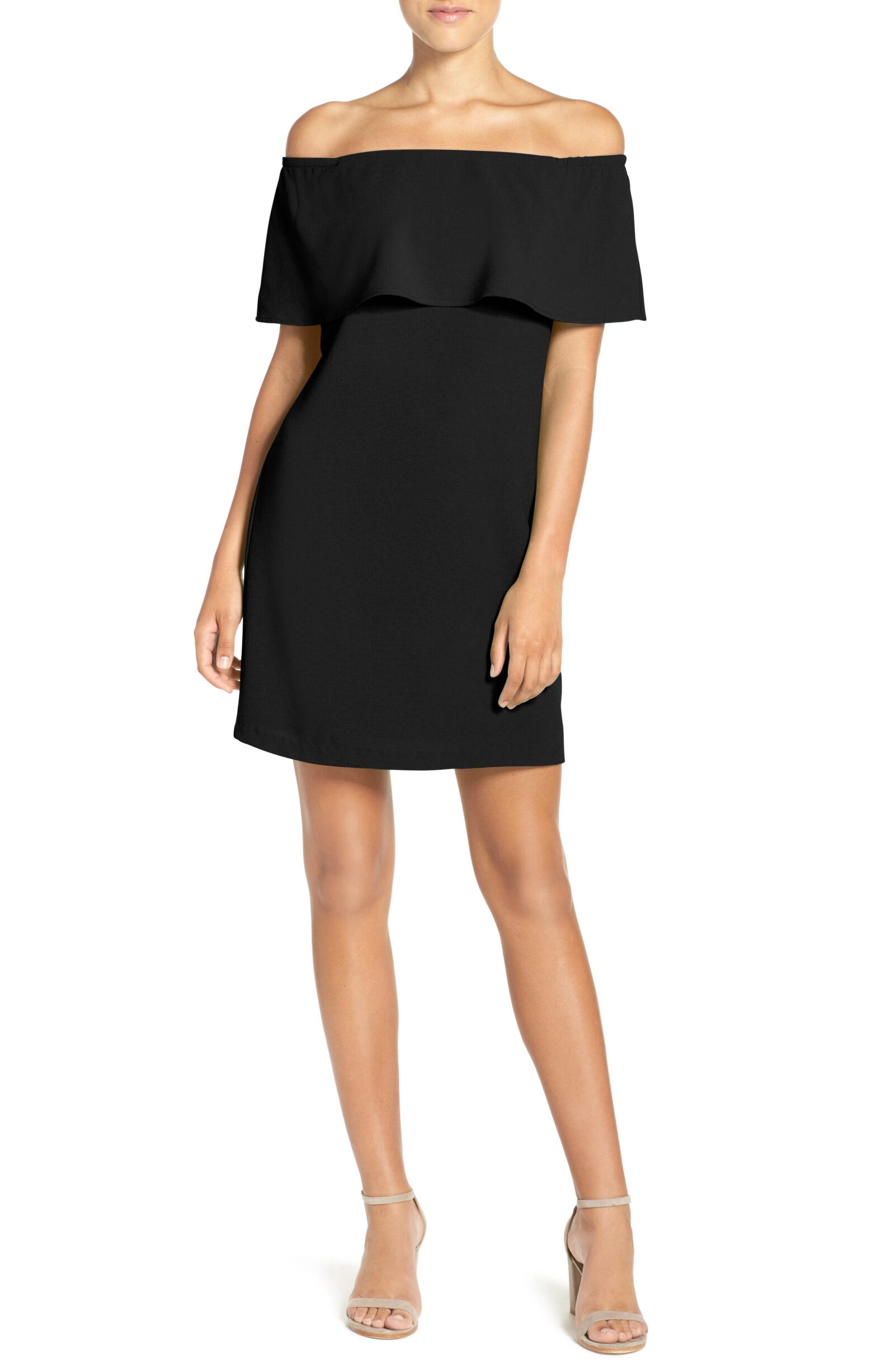 Charles Henry Off The Shoulder Dress ($88) $52.80
Time to flaunt your collar bones by wearing this off-shoulder dress. The flared design and deep ink-black color of this dress are too gorgeous to pass on.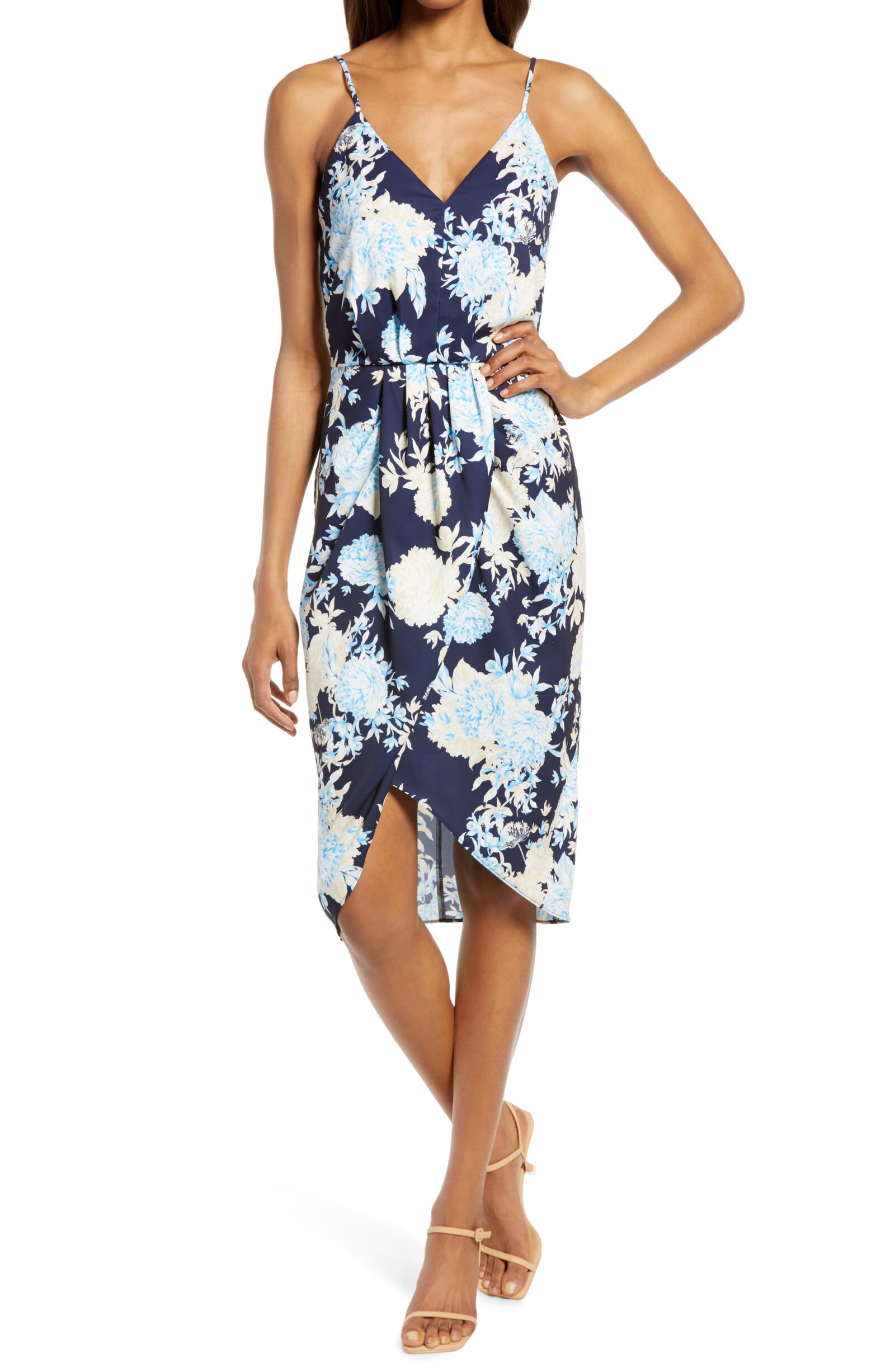 Chelsea28 Sleeveless Faux Wrap Dress ($99)
Looking for the perfect beach party outfit? Well, say no more because this wrap dress is everything that you need. The floral print and deep V-neck will make everyone obsessed with your look.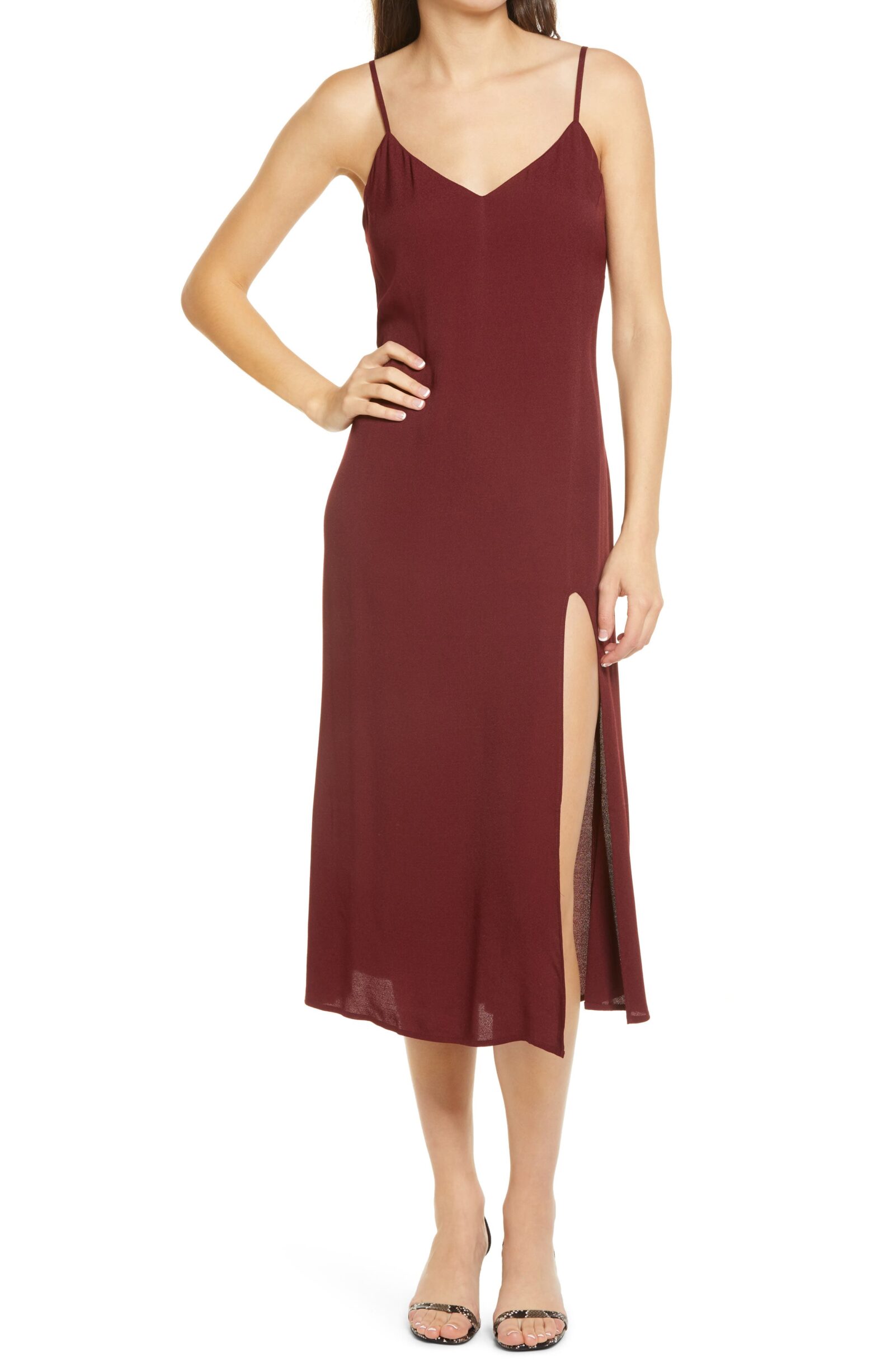 Reformation Crimini Slipdress ($128)
Be it for casual outings or special tie events; you can always rely on this midi dress. The deep maroon hue and side slit adds a sexy touch to it.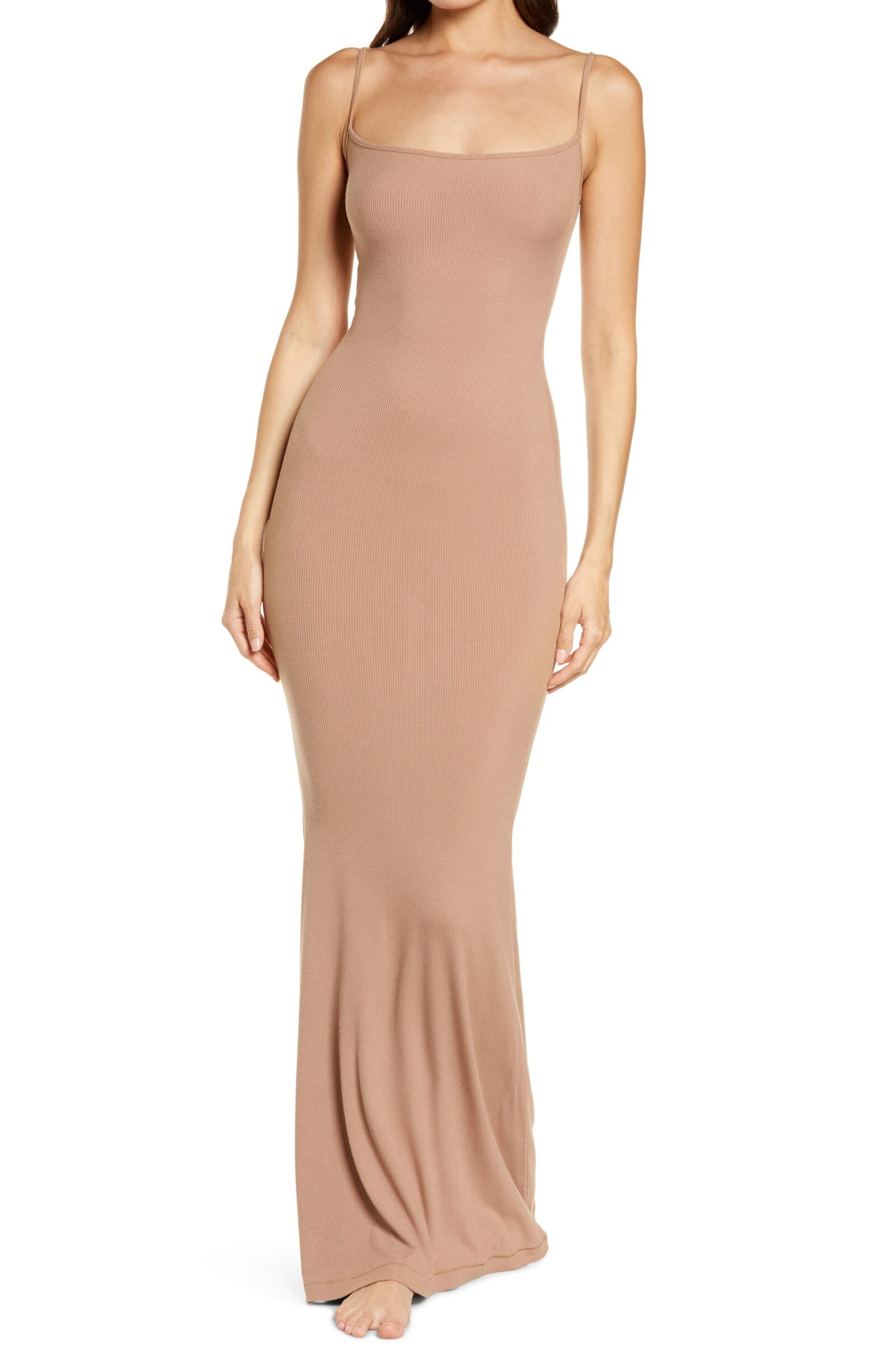 Skims Ribbed Long Slipdress ($78)
Skims' ribbed maxi dress has a streamlined silhouetted that offers a timeless, sophisticated, and flattering look. Cut from a soft neutral-toned fabric, this dress has a slim fit that'll make you flaunt yourself.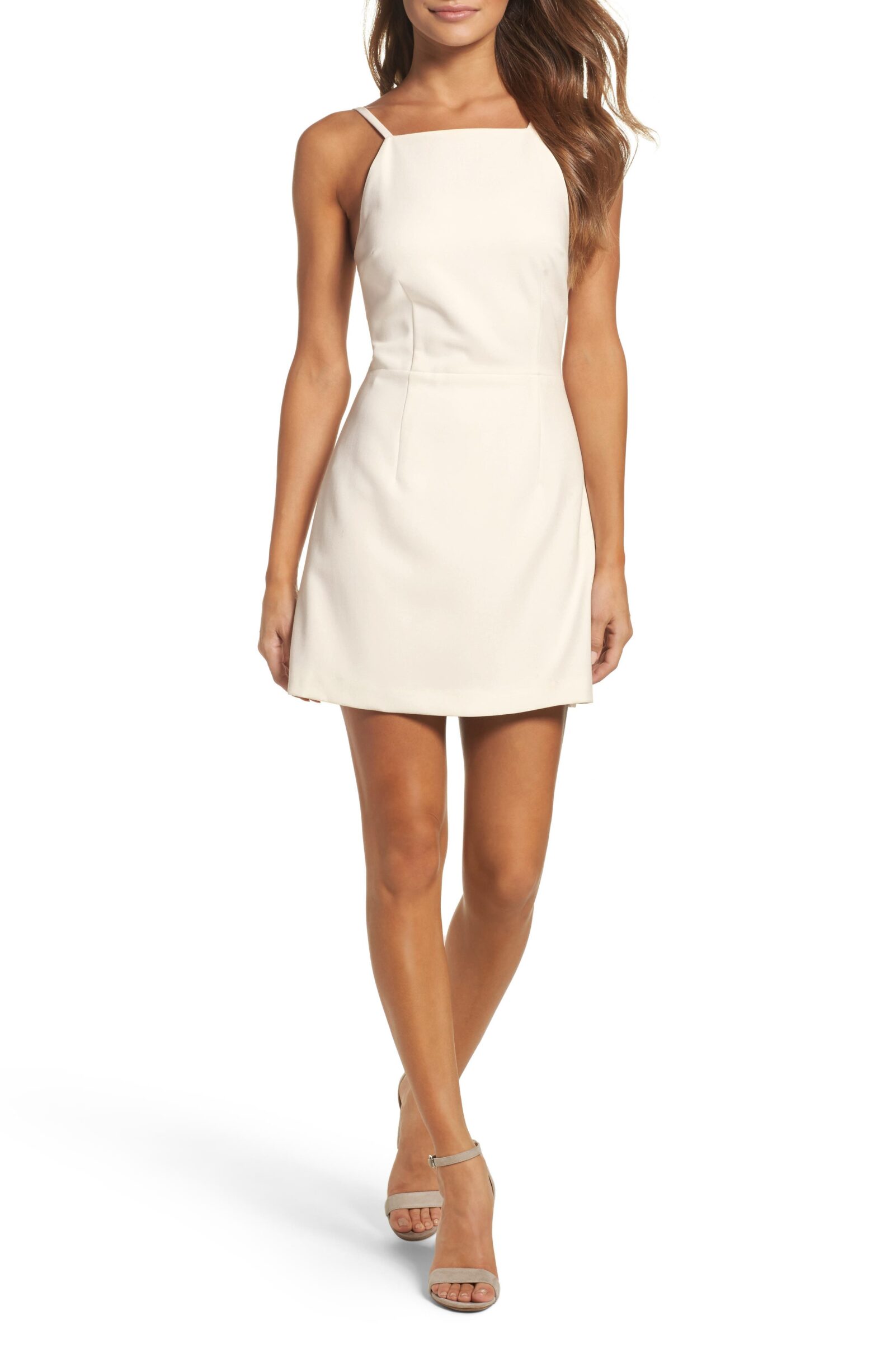 French Connection Whisper Light Sheath Dress ($128)
Wear this mini dress once, and we bet you'll feel utterly glamorous and confident. The slim fit and creamy white hue will look ultra stunning with beige stilettos.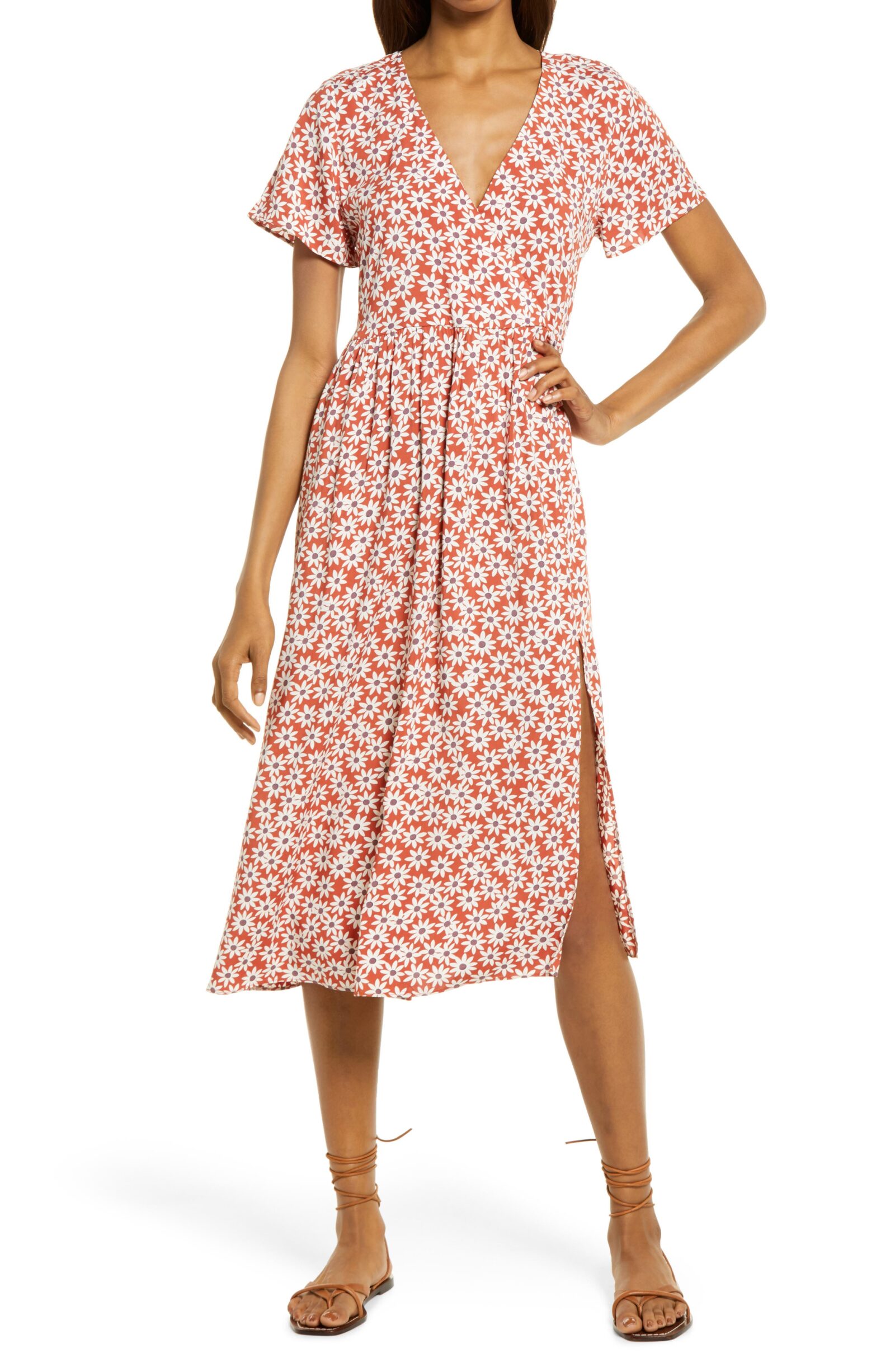 Madewell Clara Midi Dress ($108)
Ideal for balmy summer days, this floral dress is a must-have. The plunging V-neck and clinched waist will amp up your style in no time.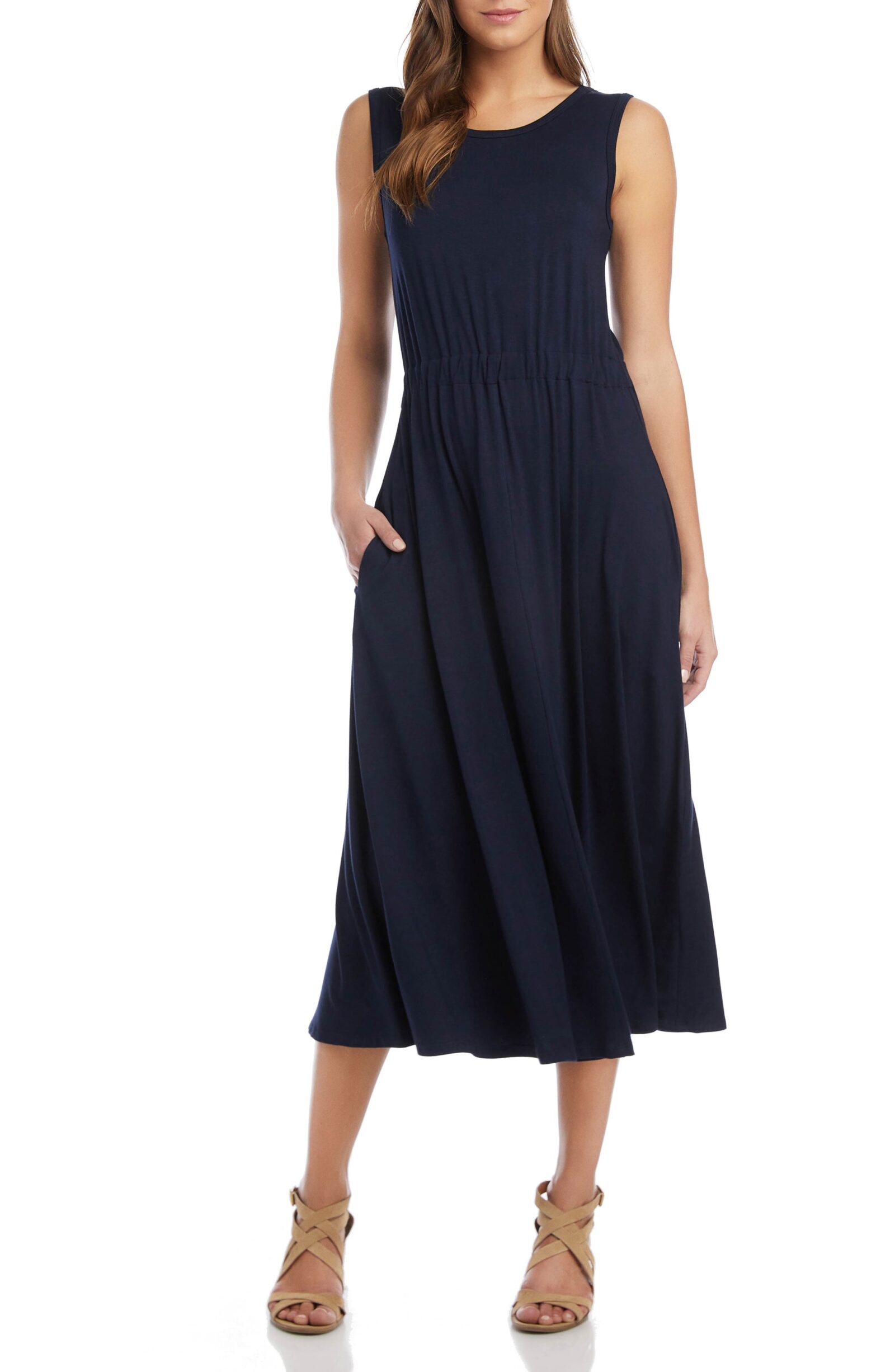 Karne Kane Artisan Jersey Midi Dress ($108)
Karne Kane's dress, cut from soft fabric, makes an excellent choice for summer. The dress's flowy silhouette and deep ocean blue color will make you want to swirl in it 24/7.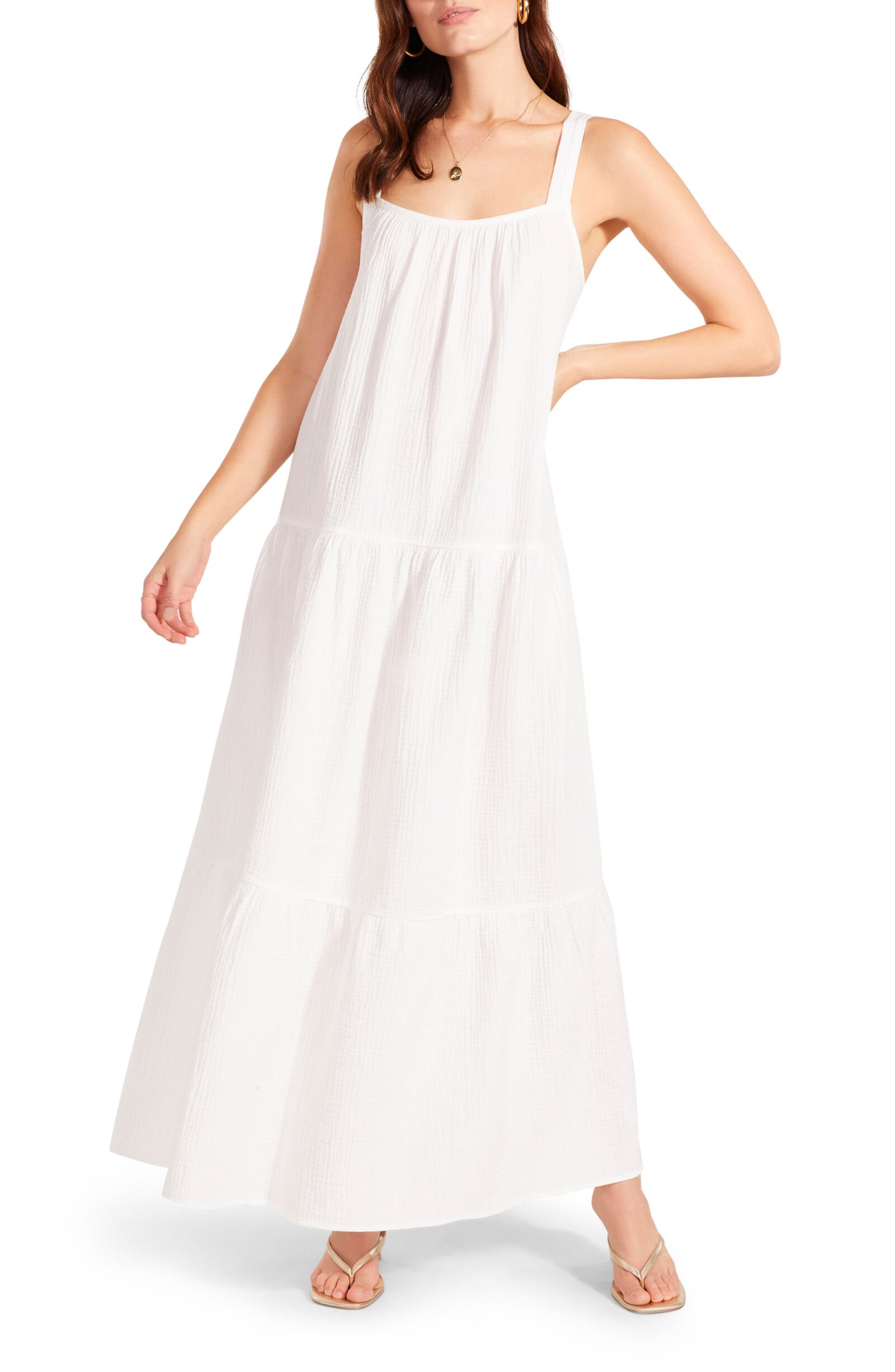 BB Dakota Arianna Sleeveless Tiered Cotton Maxi Dress ($39)
Time to incorporate a fresh dose of chicness in your spring/summer wardrobe with this breezy white dress. The soft and lightweight cotton fabric of the dress gives a flattering look to the personality.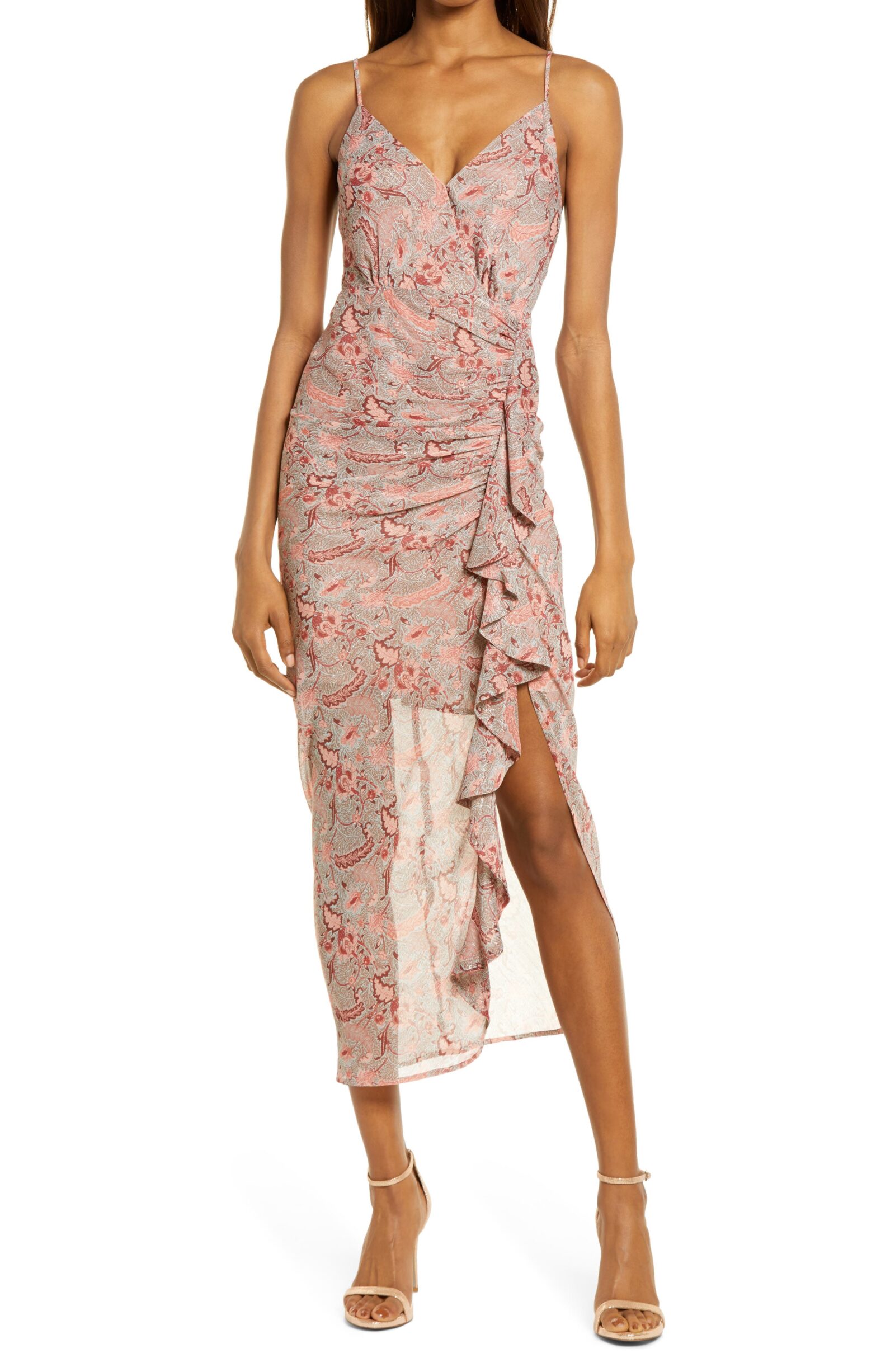 Floret Studios ASTR the Label Floral Ruffle Chiffon Dress ($89)
Here's the most effortless and stunning way to mesmerize style enthusiasts around you by simply wearing this chiffon dress. The cutesy floral print and ruffle detailing will steal your heart immediately.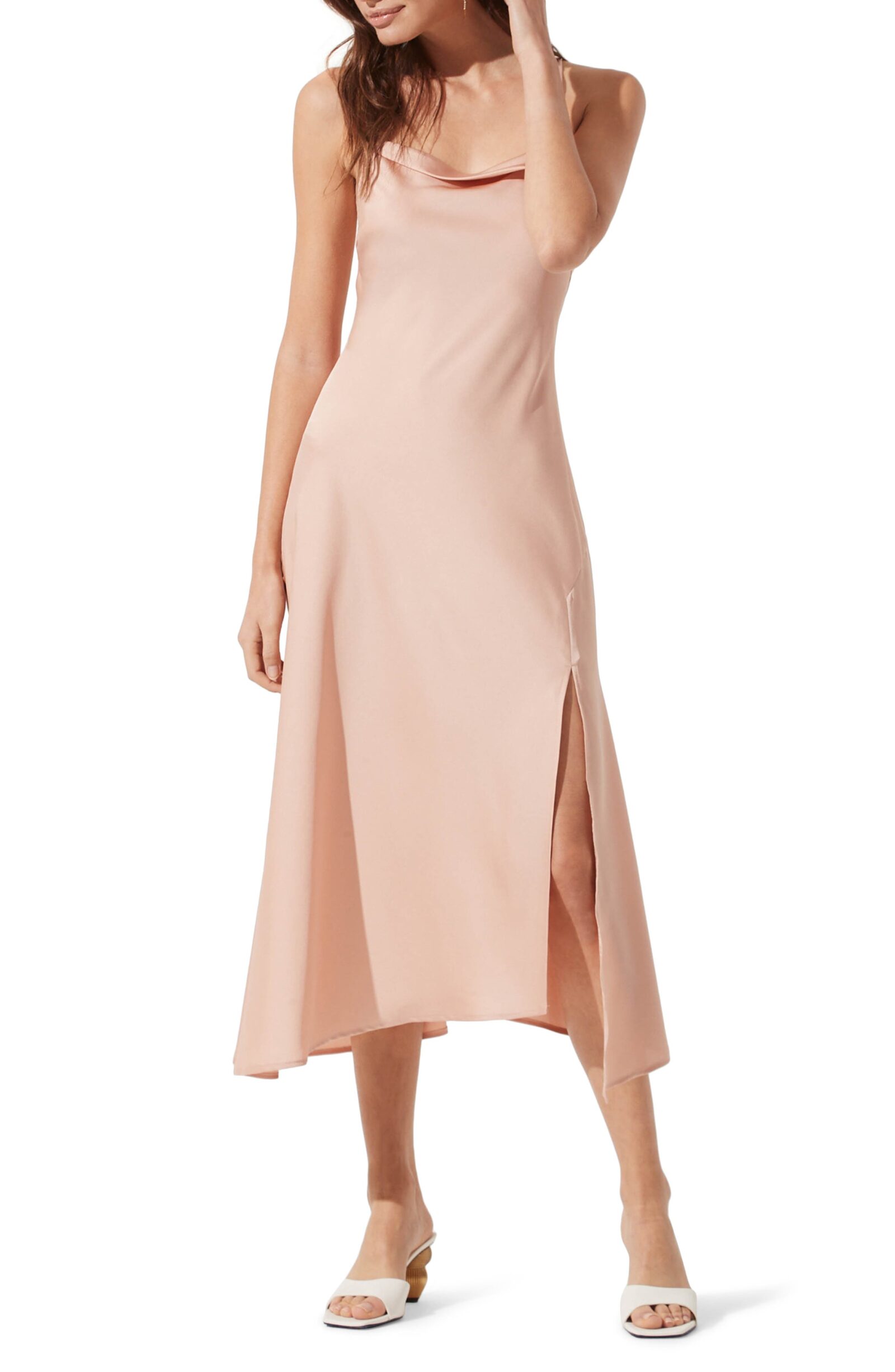 ASTR The Label Cowl Slip Midi Dress ($89)
This dress is cut from luxurious silky satin that'll infuse a swanky touch to your look. The figure-skimming silhouette and blush pink color of the dress will make you stand out.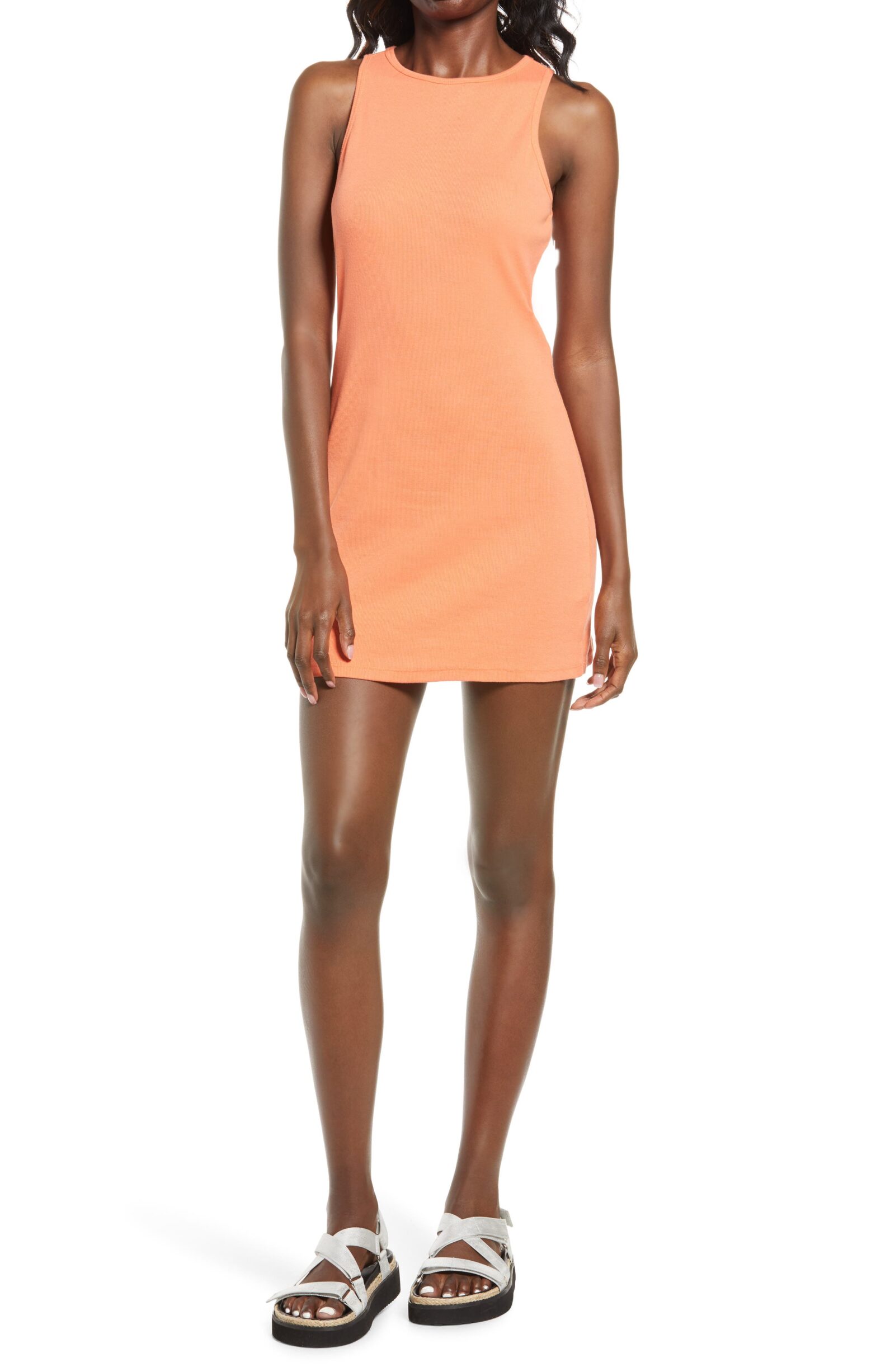 BP. Sleeveless Rib Dress ($25)
One look at this ribbed mini dress, and you'll know you're already in love with it. The body-hugging fit and peachy color of the dress will help you elevate the fashion potion of your lookbook.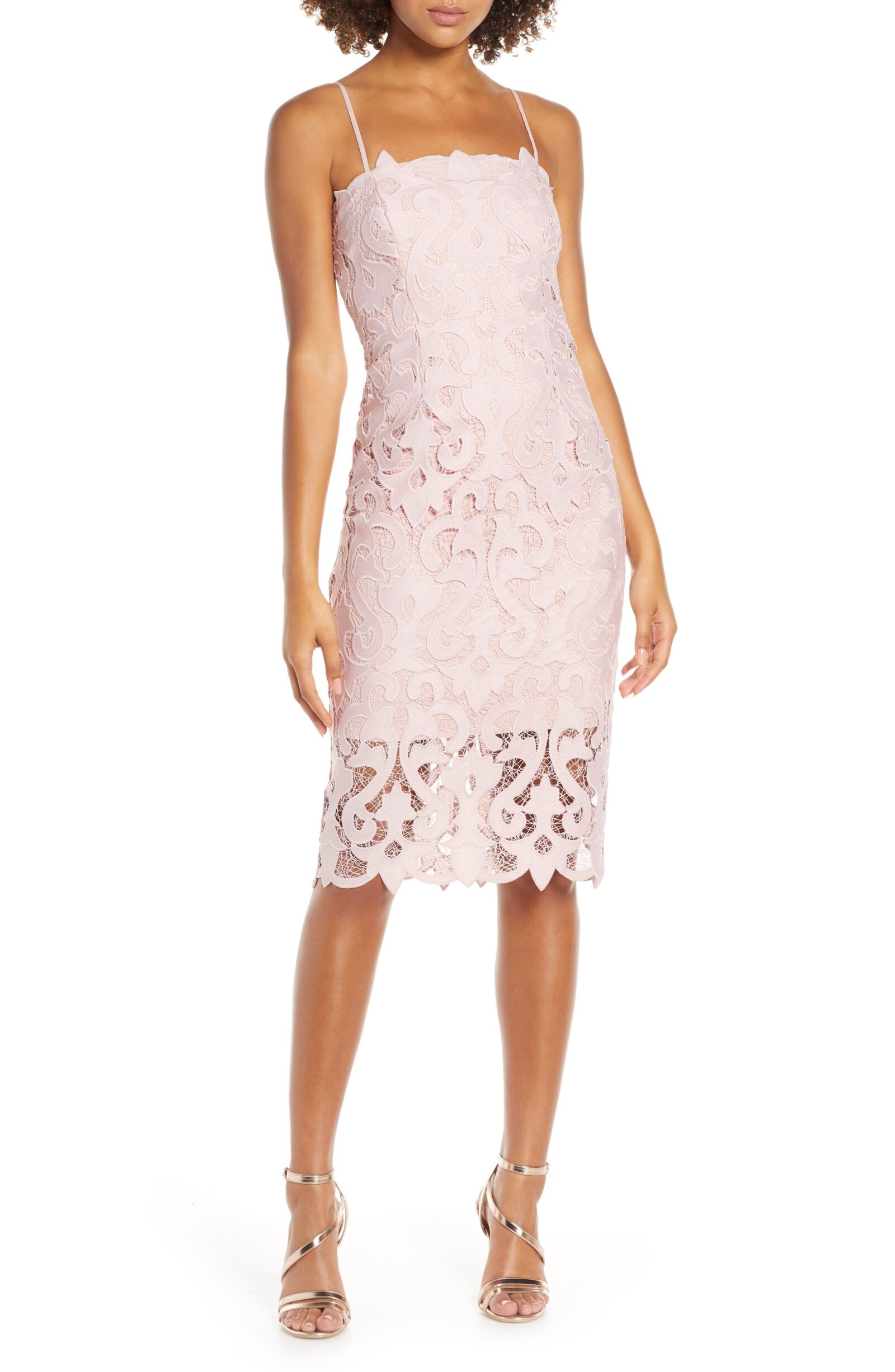 Bardot Lina Lace Sheath Dress ($139)
There's no way that a real fashionista can resist the feminine look of this lace dress. Its aesthetically pleasing color and fabric will make you never want to take it off.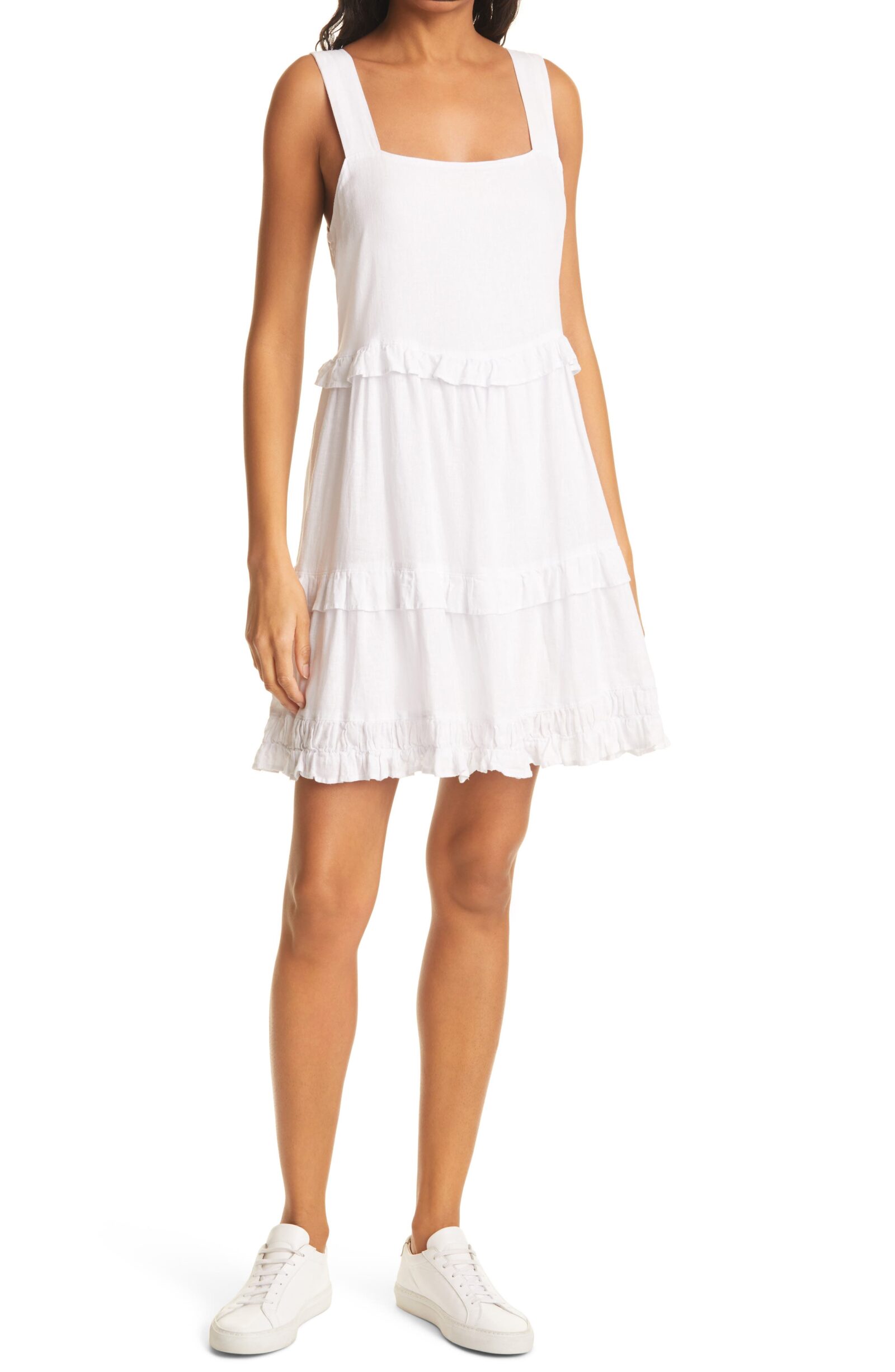 Rails Sandy Linen Blend Sundress ($178)
Make your summer days all about gorgeous looks by opting for this adorable sundress. The breezy look and swirly silhouette makes it perfect for your beach day as well.
Up Next: 7 chic yet affordable summer & spring outfits that go well with sneakers