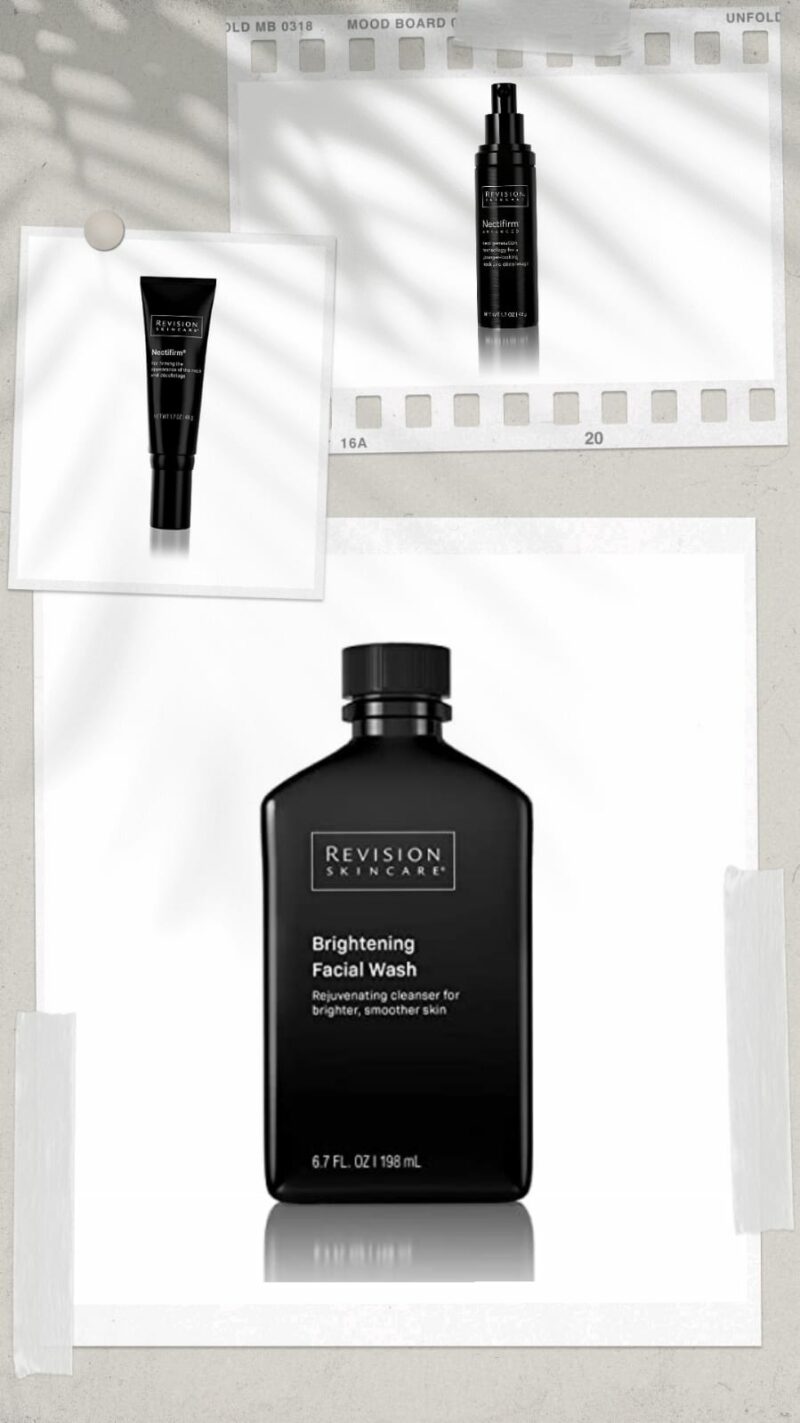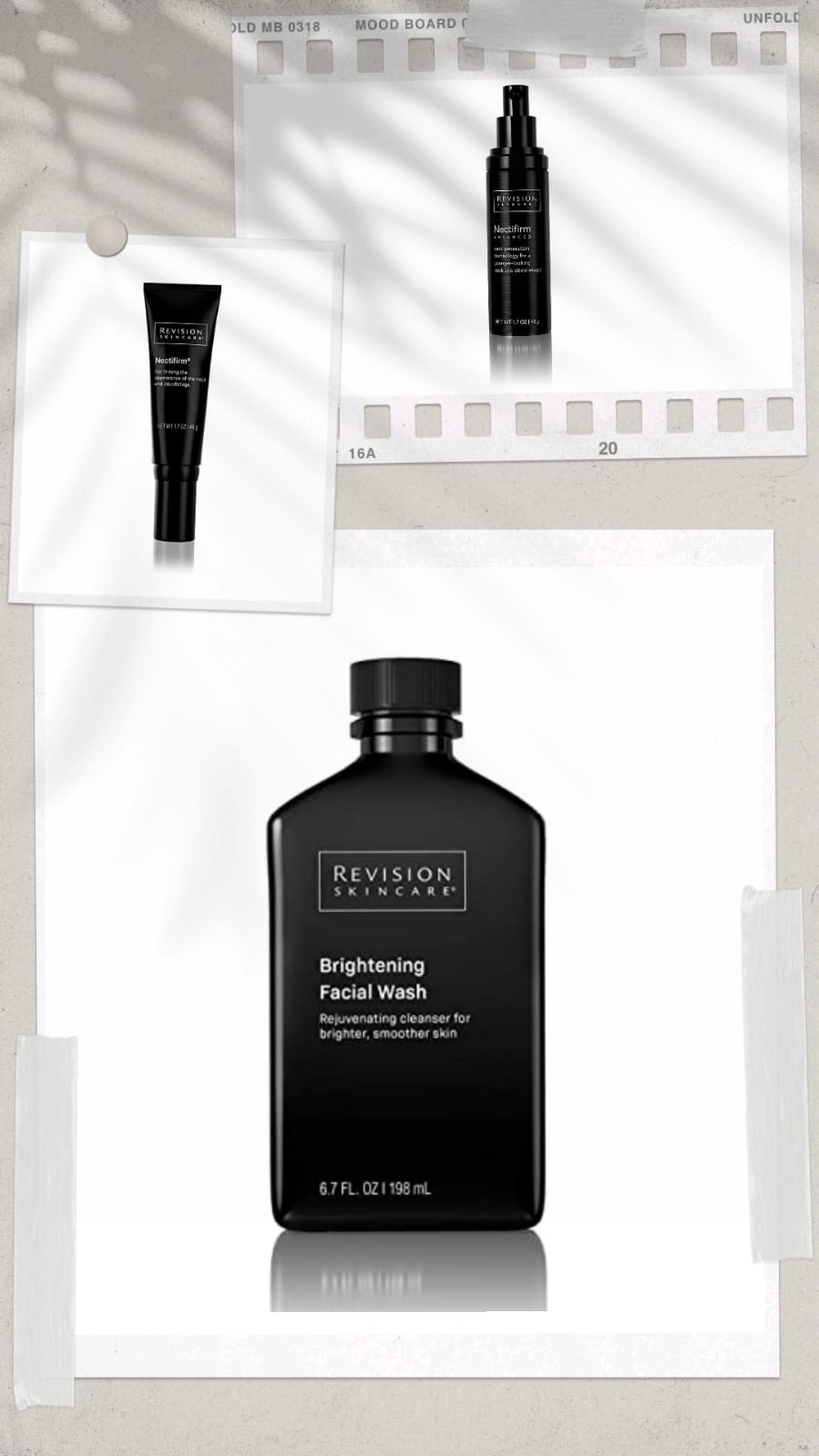 Formulated from a combination of nature and science, Revision Skincare has always stood firm in its belief that youthful-looking skin can be achieved without compromising on the skin's health. Revision Skincare is the first brand in making groundbreaking skincare discoveries by widely incorporating peptides to help skin retain its youthful look for longer, and also the first brand to harness the power of the Microbiome. If you believe our Revision Skincare review, let us tell you that the brand uses only the highest standards of ingredients, devised with innovative processes to retain the ingredients' purity and strength.
It's no doubt that Revision Skincare has numerous unique products to offer the world. From enzyme cleansers to tinted moisturizers, the brand has crafted smart skincare products that have proven to deliver visible results with regular use. We have made a list of our 8 favorite Revision Skincare products for you to check out. Don't be afraid to try these products that best suit your skin requirements to get healthy skin which is beautiful at the same time with these Revision Skincare products.
Revision Skincare Review – Here Are Our 8 Favorite Revision Skincare Products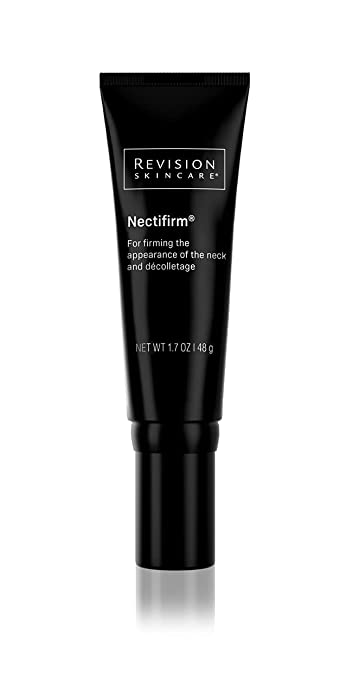 Revision Skincare Nectifirm ($92.00)
Everyone wants tight and firm skin around the neck and jawline, free from sagginess, fine lines, and wrinkles. Thanks to Revision Skincare Nectifirm, an ageless neck is just a click away. Made with an award-winning formula, containing five peptides, anti-oxidants, and plant extracts, Nectifirm helps create a smoother, more defined neck and jawline. The cream also reduces the appearance of fine lines and wrinkles, making the skin appear firmer and lifted.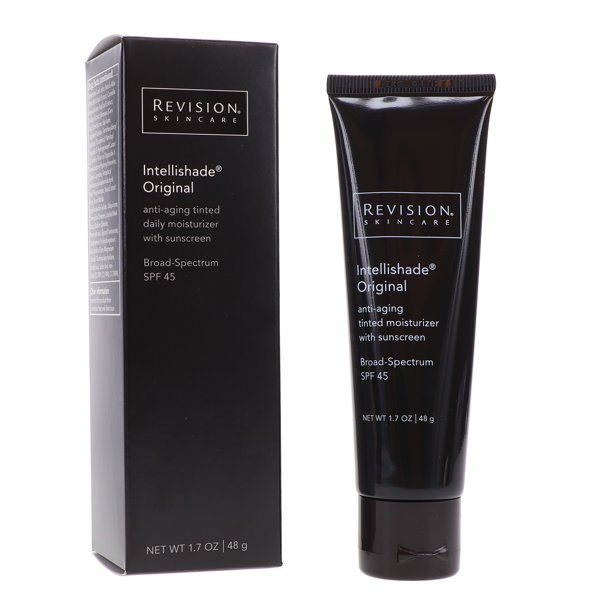 Revision Skincare Intellishade ($76.00)
Revision Skincare Intellishade is a smart, 5-in-1 daily tinted moisturizer with the protection of SPF 45. The product is formulated to conceal, protect, correct, brighten, and hydrate skin, while providing a perfect tint. Intellishade is enhanced with skin-friendly ingredients like vitamin C, white birch extract, yeast extract, and plankton extract to improve the overall health of the skin, providing a subtle shine. The product is the perfect daily moisturizer that smoothens, hydrates, and protects skin from sun damage.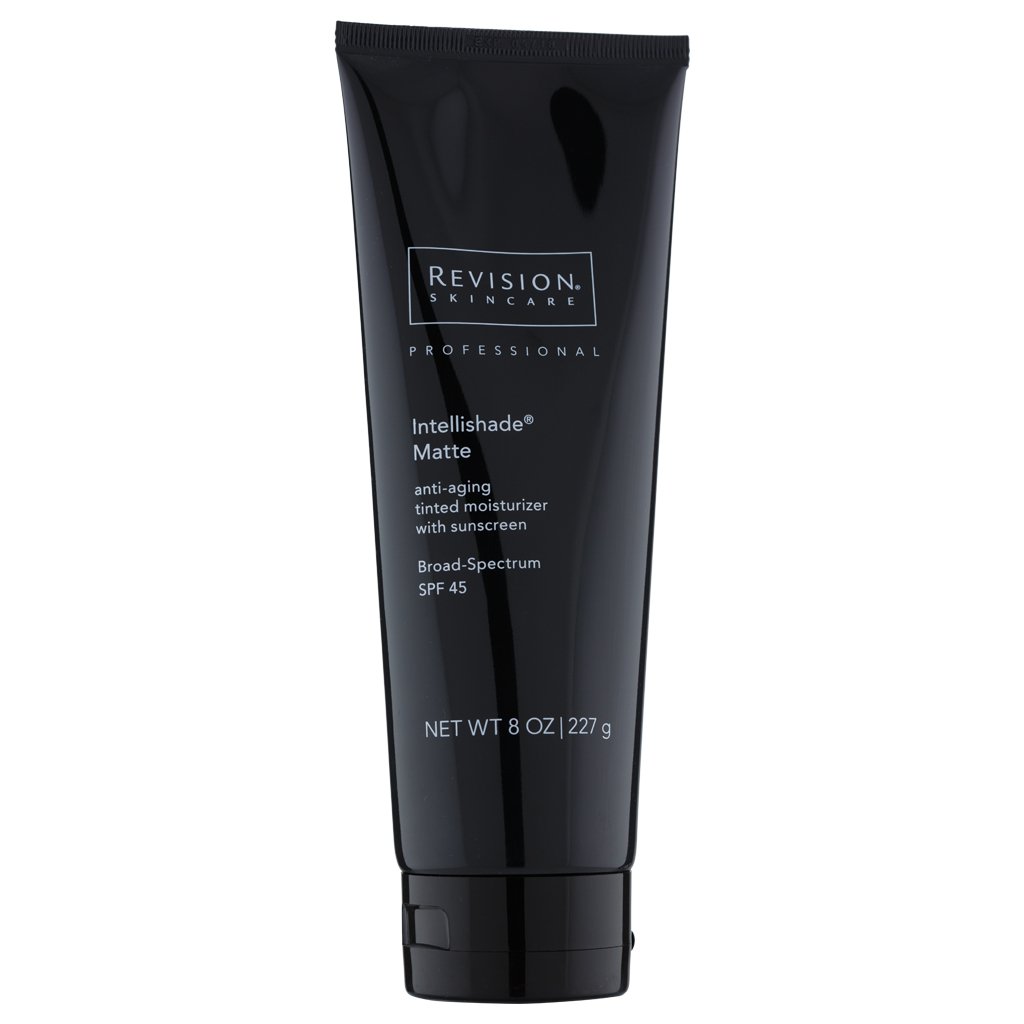 Revision Skincare Intellishade Matte ($76.00)
If you aren't a fan of the subtle shine delivered by the Revision Skincare Intellishade, the Revision Skincare Intellishade Matte will be perfect for you! Yes, with all the goodness of Intellishade Original, this daily moisturizer comes in a non-shiny, matte finish to keep your skin concealed and protected from sun damage while providing rich hydration.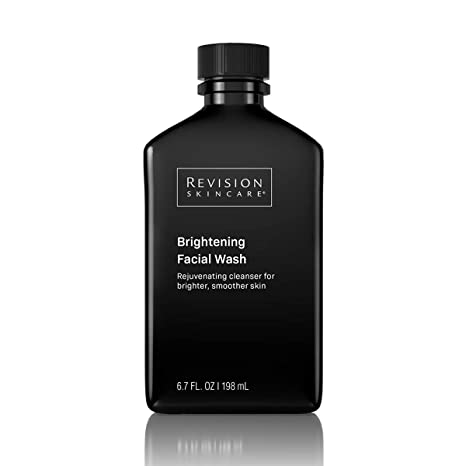 Revision Skincare Brightening Facial Wash ($36.00)
Pure goodness in a bottle, Revision Skincare Brightening Facial Wash is an all-in-one facial wash that cleanses, exfoliates, and brightens the skin. The facial wash contains a blend of powerful ingredients like salicylic acid, glycolic acid, sucrose laurate, vitamin C, licorice and lily extract, and vitamin E. Give your skin the right nourishment it needs with this facial wash for daily soft, smooth, supple, and hydrated skin.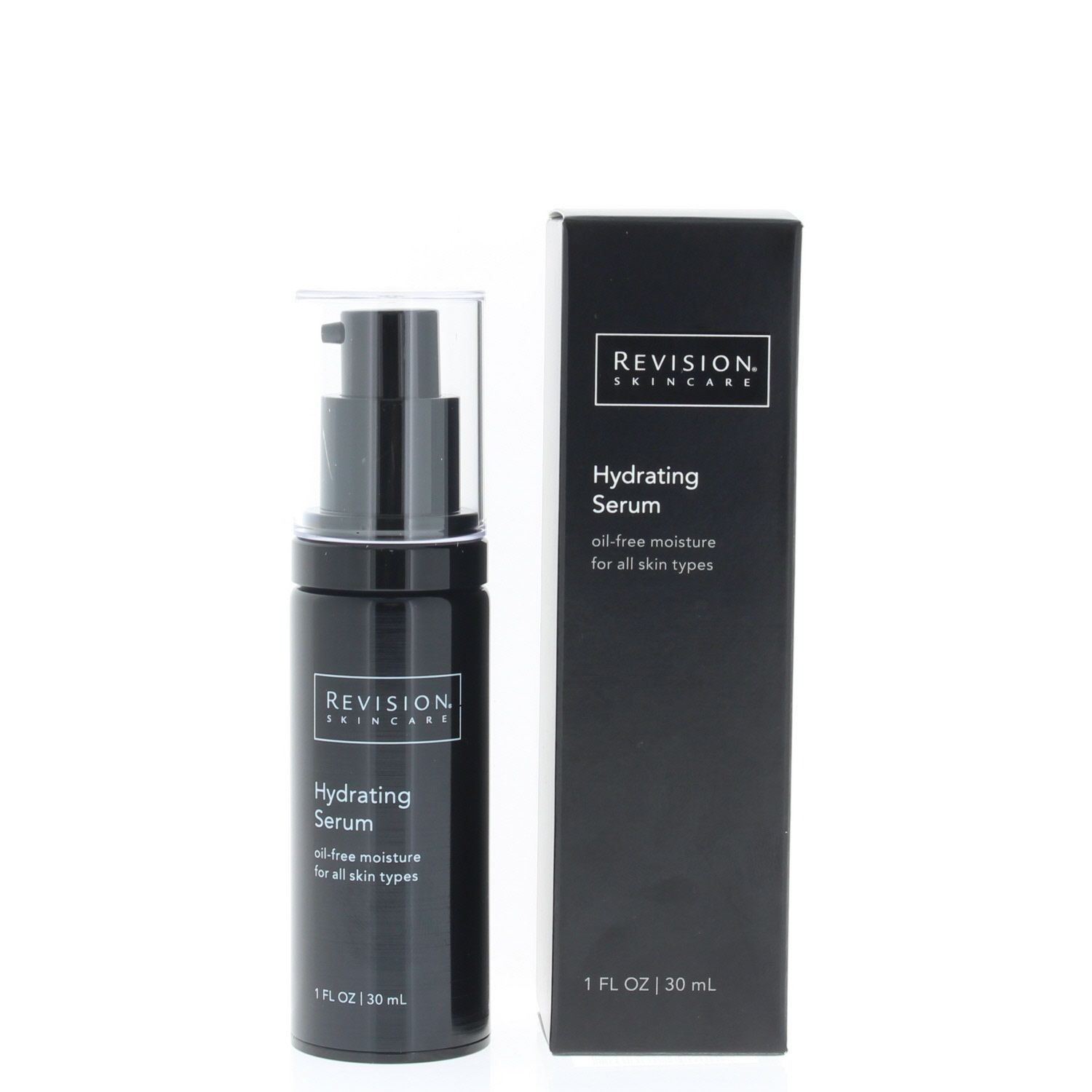 Revision Skincare Hydrating Serum ($86.00)
Unlike other serums we've come across, Revision Skincare Hydrating Serum is an oil-free serum that provides all-day hydration for radiant and healthy skin. This serum is made with the perfect balance of fresh and formulated ingredients like watermelon & apple fruit extracts, sodium hyaluronate, vitamin E, pomegranate extract, and honey & sea kelp extract. Hydrating Serum is suitable for all skin types.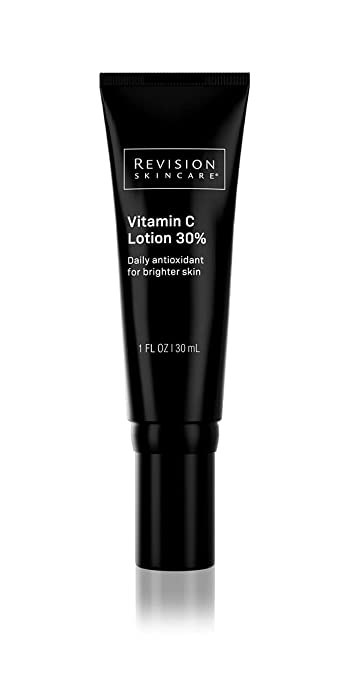 Revision Skincare Vitamin C Lotion 30% ($122.00)
Revision Skincare Vitamin C Lotion 30% is specially designed with a 30% vitamin C concentrate to diminish the appearance of fine lines and wrinkles, and brighten dull skin. A blend of ingredients like vitamin C and squalane provide strong antioxidants for skin that are infused with hydration. The lotion also contains THD Ascorbate which is a stable form of vitamin C. Apply on cleansed face twice daily for the best results.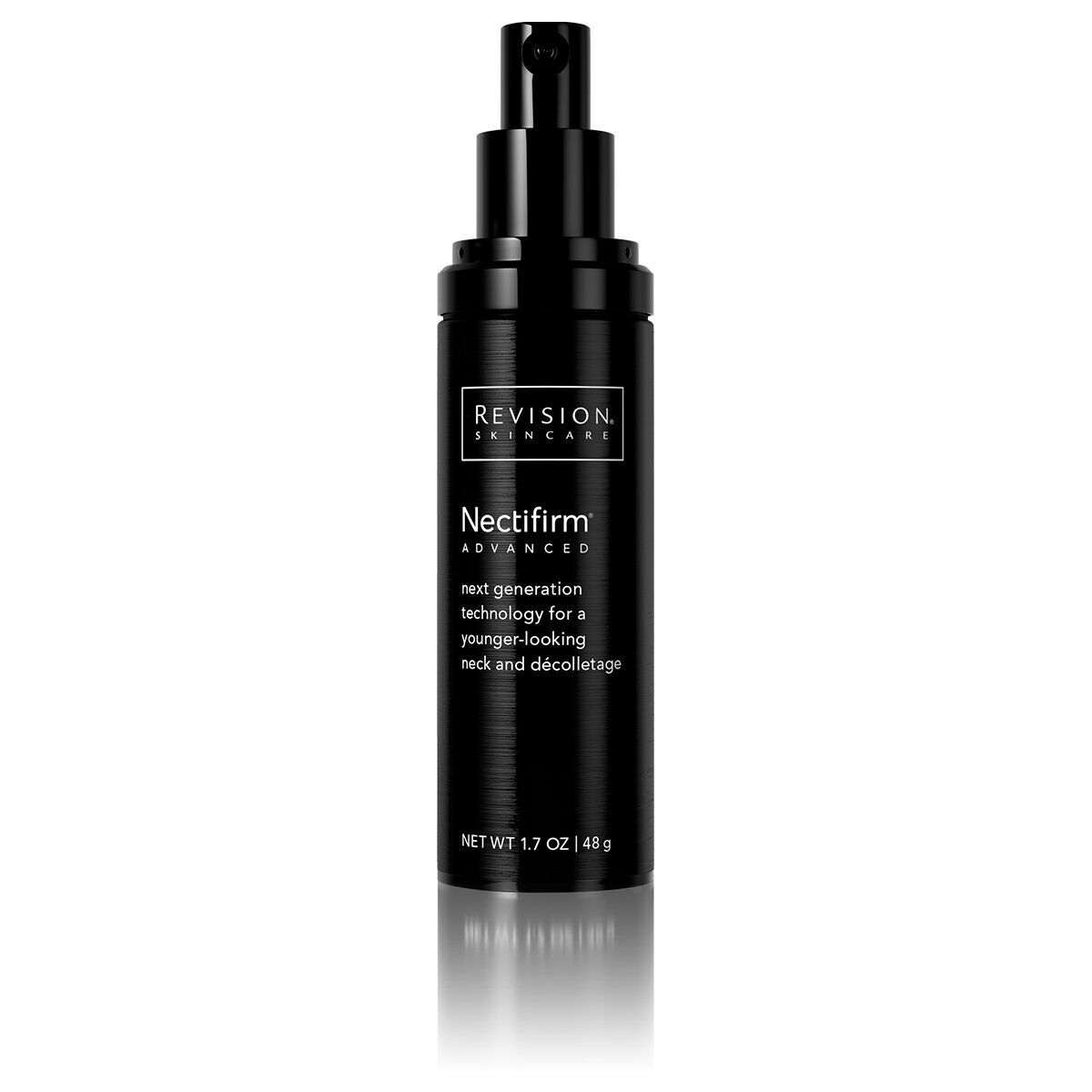 Revision Skincare Nectifirm Advanced Neck Firming Cream ($134.00)
You must be wondering what makes Revision Skincare Nectifirm Advanced different from the original Nectifirm formula. Well, according to our Revision Skincare review, Nectifirm Advanced contains a blend of new ingredients that specifically focus on reducing the visible signs of advanced aging. The cream contains an added boost of 8 distinctive peptides to help even the most distressing loss of firmness and elasticity of the skin around the neck. We recommend using this product only if you have advanced signs of aging. Else, Revision Skincare Nectifirm is the right product to use for early to moderate signs of aging.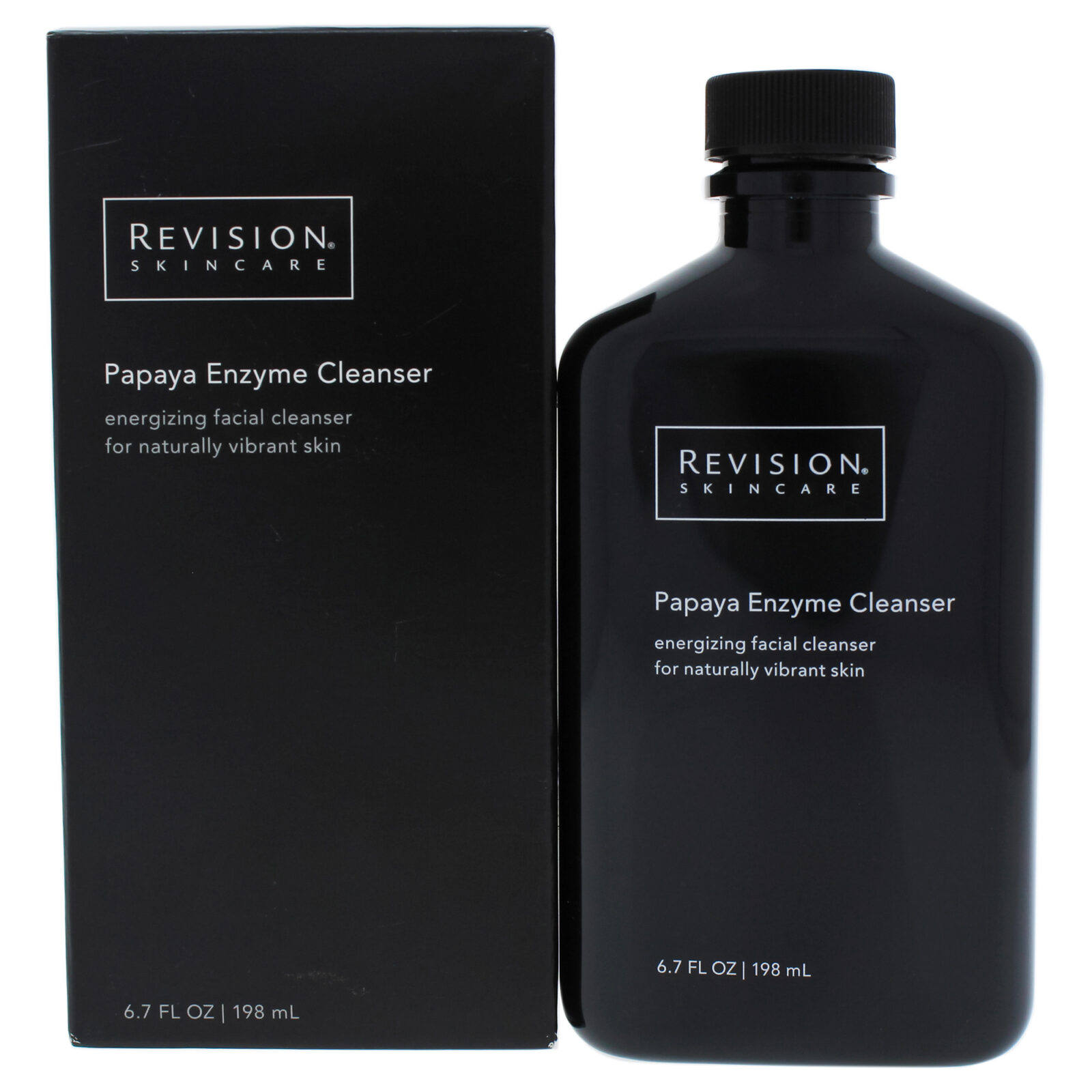 Revision Skincare Papaya Enzyme Cleanser ($36.00)
An energizing facial cleanser, Revision Skincare Papaya Enzyme Cleanser provides a blast of fruity freshness, giving you naturally plump skin. Papain, an enzyme from papaya extract, provides mild exfoliation, while salicylic acid gives the skin a smoother complexion. On a whole, Papaya Enzyme Cleanser helps exfoliate, cleanse, and open clogged pores to moisturize and nourish the skin. The product provides all-day freshness, leaving the skin with a well-hydrated, healthy glow.
Up Next: This face polish exfoliator single-handedly helped me ace my skincare game