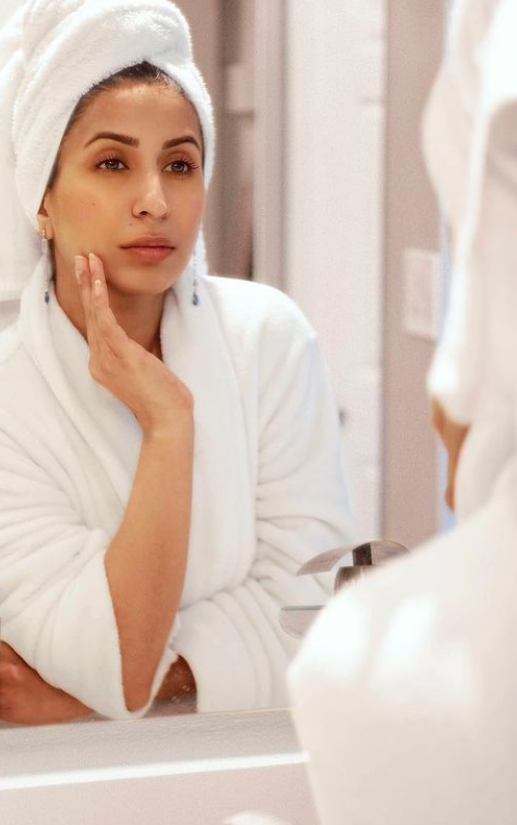 You know, if you think about it, vitamin C is that golden ingredient that can help pretty much everyone. Don't believe me? Okay, hear me out, whether it's dullness or darkness; scars, acne spots, age spots, or sun spots; discoloration, unevenness, or hyperpigmentation; loss of elasticity, wrinkles, or even tired-looking skin, a vitamin C product can fix it all. Yes, it's that versatile. Long story short, there's never a bad time to add vitamin C to your regimen. Whether you're looking for a product to protect your skin or you are looking for a glow that lasts, vitamin C is your solution. When it comes to vitamin C, nothing's better than a vitamin C serum. That is why I have formulated an exclusive assortment of top 5 vitamin C-infused serums. So, what are you waiting for? Go on! Find your fave!

Model Off Duty Beauty C Squared Serum
If you are on the lookout for products to instantly and visibly brighten your skin, you need to try this clean beauty serum for yourself. With the power to brighten and tighten your complexion, this product can help you incorporate the goodness of copious amounts of vitamin C, along with hyaluronic acid and aloe vera. The best part about this serum is free from almost all kinds of questionable ingredients and works to fight against hyperpigmentation to deliver a bright and radiant glow.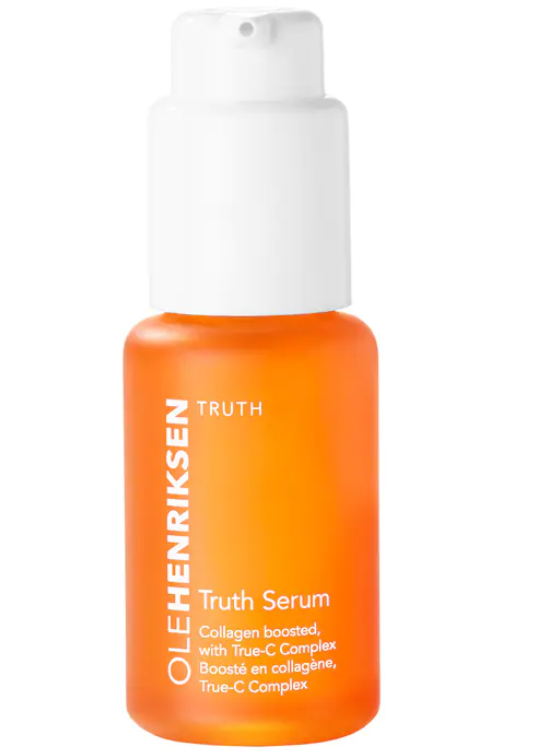 +Olehenriksen Truth Serum Vitamin C Serum
TheTruth Serum Vitamin C Serum is a powerful facial serum. With the goodness of vitamin C, this facial serum can fade away dark spots, dullness, and discoloration. This is the perfect pick for lit-from-within-looking skin. It is safe and suitable for all skin types.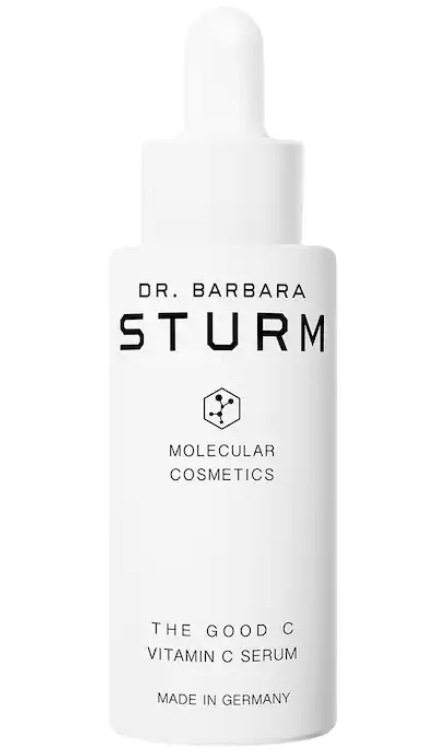 Dr. Barbara Sturm The Good C Vitamin C Serum
Another luxurious yet potent facial serum is this Vitamin C Serum. It is one of the reliable picks for incorporating 5% vitamin C into your regimen. The great thing about this facial serum is that it tirelessly works to diminish any signs of aging, pigmentation, and unevenness. It is competent and safe for all skin types.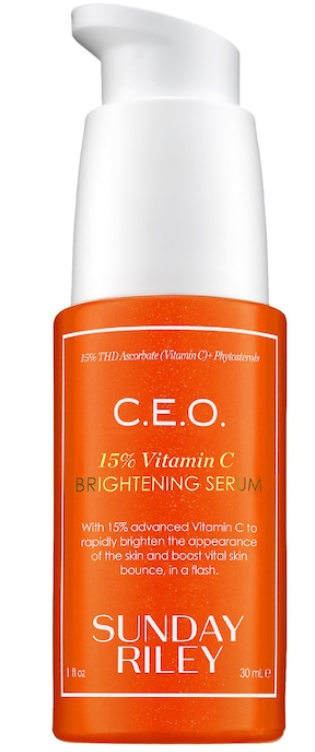 Sunday Riley C.E.O. 15% Vitamin C Brightening Serum
This Vitamin C Brightening serum is charged with 15% vitamin C. You need this serum to incorporate antioxidant-rich vitamin C. This serum has the power to banish any dark spots, fine lines, and wrinkles. Not just that, it also works to minimize your pores and give you brighter and better-looking skin.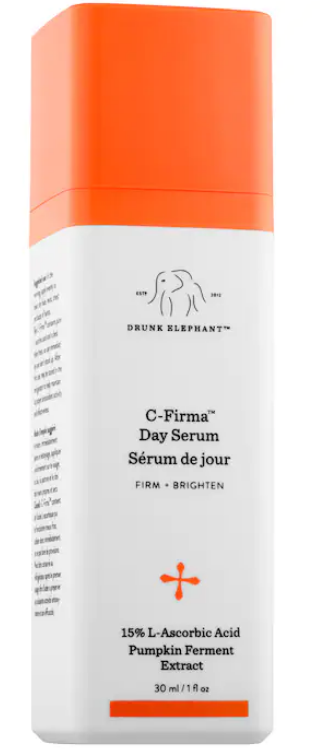 Drunk Elephant C-Firma™ Vitamin C Day Serum
Another extremely potent vitamin C facial serum is this day serum by Drunk Elephant. Fuelled with skin-loving antioxidants, potent nutrients, along with plenty of fruit enzymes, this facial serum is simply a skin savior. Pick this serum to get rid of any signs of photoaging, hyperpigmentation, and loss of elasticity. It is one of the best vitamin C infused serums.