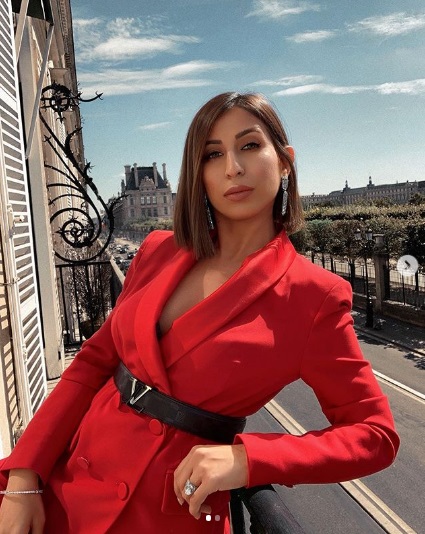 Celebrities have been making multiple references to pore-refining toners as an essential part of their skincare routines. Yet, many people are still against the very idea of a toner. Well, I used to simply hate the idea of adding a toner into my regimen. Simply because the first time I used a toner, I dreaded every second of it. Mostly because it was harsh and it completely dehydrated my skin. It was a nightmare. That day onwards, I knew I HATED TONERS.
The sad part is I have been hating toners for years, based on just a few bad experiences in the past. But then again, the fear was deep-seated, so when people told me that toners are not as harsh and stinging as they were before, it was hard for me to believe. However, there was something about this Model Off Duty Beauty pore-refining toner that compelled me to try it. I was beyond afraid, but I trust the brand – its products are gentle and natural. Still, using a toner after years took plenty of courage. But, in the end, it was worth it. The Glow Potion Exfoliating Toner is so kind. It's almost unreal.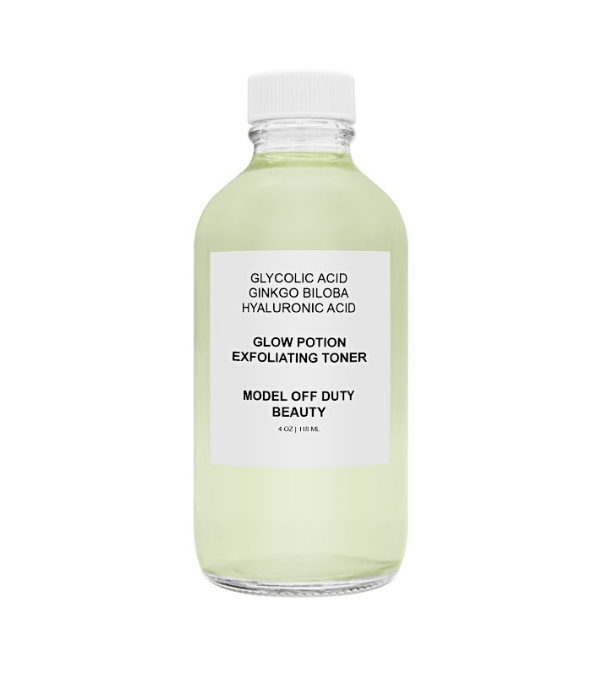 Model Off Duty Beauty Glow Potion Exfoliating Toner
Yes, years ago, toners were incredibly drying, but today, toners are made with utmost precision. In fact, there are toners suitable for incredibly sensitive skin like mine. The world of beauty has come a long way and I am so grateful I took a leap of faith. Honestly, there might be brands that still make use of questionable ingredients, but Model Off Duty Beauty is just perfect. This brand has made me fall in love with my skin. It seriously delivers what it promises without any side effects. Model Off Duty Beauty is simply the answer to all my prayers to heal my skin.
Another good news is this MODB toner does not contain alcohol. It functions as a chemical exfoliator that has plenty of hydrating agents. In fact, it can address almost any skin concern. Yes, it is not limited to treating oily skin and acne-prone skin. It is safe, clean, vegan, completely non-abrasive, and amazingly effective. Plus, it is fuelled with the supreme powers of hyaluronic acid. Just a few consistent applications significantly brightened my skin. Plus, it has the potential to prep my skin to improve the overall efficiency of all the products.  Another surprising fact is that this pore-refining toner is incredibly soothing and gave me a radiant-looking glow.
THE INGREDIENTS
Glycolic Acid – This toner is flooded with the powers of glycolic acid. It promotes healthier, brighter, hydrated, and supple-looking skin. 
Ginkgo Biloba – Another excellent ingredient is Ginkgo Biloba which adds just the right amount of antioxidants along with anti-aging and soothing powers to the toner.
Hyaluronic Acid – With the presence of hyaluronic acid, this toner delivers all the essential moisturizing and anti-aging powers into the toner. Plus, it has the power to lock in the hydration for long-lasting moisturization.
Watermelon – With the powers of watermelon, this toner is fuelled with more antioxidants and the nourishment of vitamin C and vitamin A. It is incredibly nourishing.
Green Tea – Green tea is antioxidant-rich, skin-soothing, and anti-aging at the same time. Plus it adds the goodness of vitamins B and E to the toner.
Up Next: 7 skincare products that will elevate your skincare routine in an instant