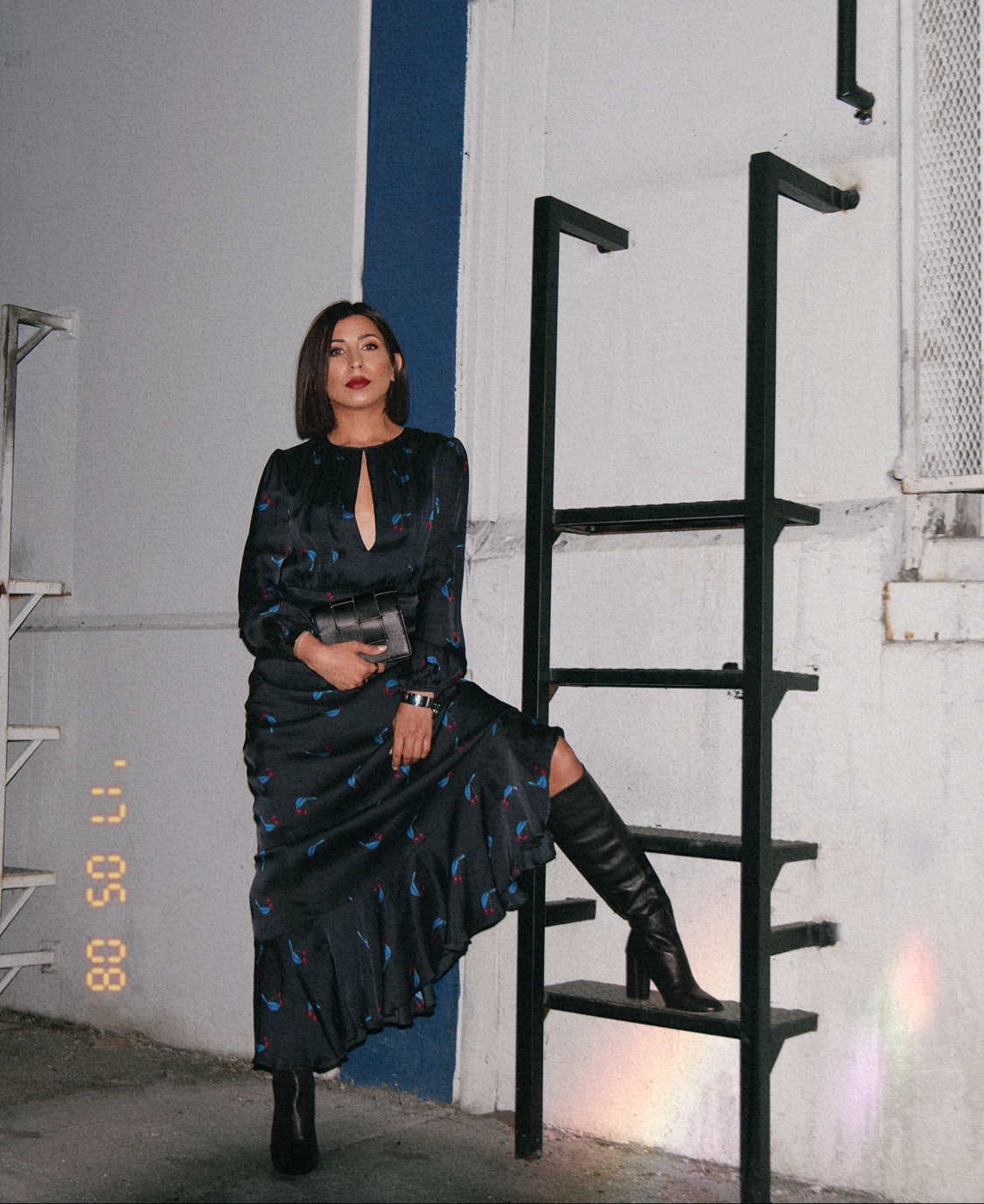 I really love this transitioning season but investing loads of money in new trends every season might sound a bit uneconomical but if you're a fashion lover, I know what kind of a dilemma it is! Revamping the wardrobe, finding new trends to wear and what not, everything sounds exciting to me (layering summer pieces under 'em too). I did my part of digging and here are my top 10 fall finds under $100.
These pants are literally everything I've been looking for! While I was looking for just a good pair of leather pants, I came across these! The trendy croc-effect elevates the look of these pants more than you can imagine and keeps you warm too! Completely in love with 'em!
This camel-colored beauty is the layer I'll be living in this season! I love the versatility of this outerwear piece as I can literally wear it anywhere, without a second thought. It's warm, comfortable, stylish and everything it takes for a piece to become a 'wardrobe-staple'!
Turtlenecks are my favorite, irrespective of the season! Now that it's 'fall' and I can officially wear a turtleneck everywhere I go, I'm more than happy! This knit piece from H&M is again a wardrobe-staple as you can wear it alone or layer it under a cool outerwear piece!
Subtle lavender scent combined with a crisp twist of herbaceous rosemary and thyme, this lovage candle is truly a blessing! I'm totally in love with this aromatic beauty and I'd totally recommend you try this if you're a lover of exotic scents!
This comfortable outerwear piece is exactly what you need to stay trendy and warm this season! The increasing popularity of oversized silhouettes (and the comfort they bring along) is what led me to buy this and now this is one of those pieces I really can't keep my hands off! Classic, sophisticated and neutral, a perfect piece for my evergreen fall collection!!
My love for knee-high boots is never-ending and this one from Bella Vita is a recent addition to my collection. The classic leather design and polished studs at the heel add a flash of modern glamour to this ultimate stunner! I'm so in love with 'em!
One of my go-to jewelry pieces, this artistic beauty is the latest addition to my jewelry collection and I'm lovin' it! Artisanal in essence, this metallic gold chain is crafted tremendously to add a golden charm to your ensemble! Wear it alone or stack some pieces along, depending upon your look for the day!
This classic pair is an absolute essential for the season. I'm totally in love with these bobby-dazzlers! Chic, sophisticated and stylish, this pair is something I can totally rely on for the season. I also love sneaking out in this adorable pair as it can pump up any ordinary look!
Perfect for the transitioning season, this cropped cardigan is truly an investment-worthy piece! Style it over a cropped top or tag a trendy outerwear piece along, it looks great either way! One of my best fall finds, this one's a great addition to my collection!
I'm obsessing over this serum as it has literally done wonders to my skin! It's a unique formula created to impart a natural youthful glow to your skin by making it look smoother, firmer and brighter! I also love this mask and this cream from Model off duty beauty as I could see all the promised benefits in less than a week! Truly a blessing!
Shop My Finds
Which piece do you love the most from my 'fall finds under $100' collection? Do not forget to share with me!
xx
Aditi