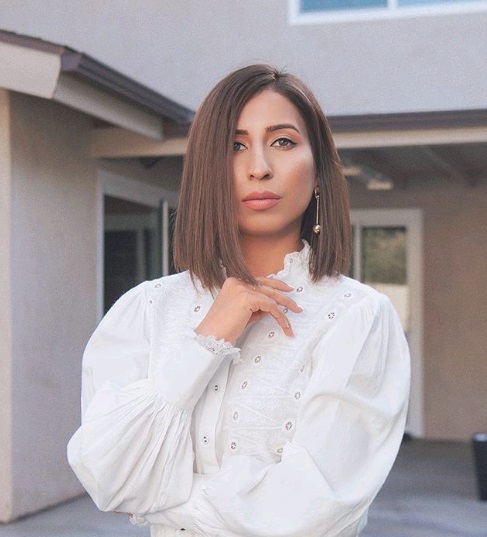 Not too long ago, the beauty industry was simply wasn't aware of sustainability. However, now that the beauty world is recognizing the need for reducing the carbon footprint. And I admit, I am guilty of investing a little too much when it comes to safer beauty alternatives because why not? Let's face it; it is simply undeniable that our skin deserves to be drenched in that luxuriously effective yet safe skincare. You may think it costs a lot. In fact, I thought that too but the truth is; effective and sustainable skincare doesn't have to cost a fortune. I realized that when I came across a 100% sustainable skincare called the Model Off Duty Beauty. It helped me curate a perfectly practical, sustainable, and affordable skincare routine.
To start just right, I picked this skincare set by Model Off Duty Beauty. This set was the perfect pick to curate the most affordable and sustainable skincare routine. Especially while catering to your skincare needs.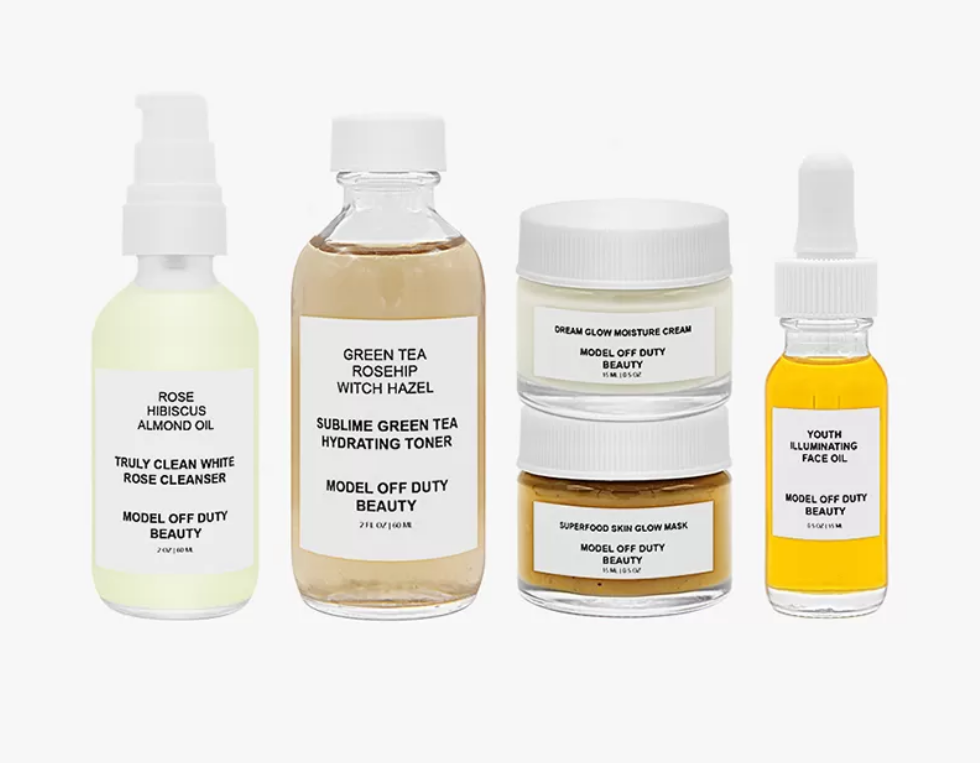 Model Off Duty Beauty Glow Essentials Mini Set
What Does This Set Contain?
This sustainable skincare set by Model Off Duty Beauty is just perfect. It includes all the skincare essentials to achieve that healthy-looking glow, namely.
Truly Clean White Rose Cleanser: This set gave me this rose-based facial cleanser that not only cleansed with my skin but hydrated it as well. Filled with the powers real Damascena Roses along with complexion-balancing Hibiscus this cleanser gave me a significantly brighter and well-hydrated skin.
Sublime Green Tea Hydrating Toner: Another great product that this set gave me is this hydrating toner by Model Off Duty Beauty. Filled with the powers of real green tea, rosehip, and witch hazel this lightweight toner is all I needed for well-hydrates and refreshed skin.
Youth Illuminating Face Oil: The Youth Illuminating Face Oil is another potent product by MODB. Made of the purest blend of intensely nourishing plant-based oils this product delivers healthy, radiant glow and younger-looking glow.
Superfood Skin Glow Mask: The Superfood Skin Glow Mask by Model Off Duty Beauty is an essential clean beauty face mask. Just a few applications of this superfood mask is all I need to fix my dry and dull skin. Not just that, this all-natural mask is suitable for my acne-prone. It is all ever needed for a young and hydrated looking skin.
Dream Glow Moisture Cream: The Dream Glow Moisture Cream is a luxurious yet lightweight cream my skin has simply fallen in love with. Filled with rejuvenating ingredients like avocado, aloe vera, and rosemary leaf extract this moisturizer is all I ever needed for a smoother and softer looking glow.
100% Natural & Nourishing Ingredients
The first reason why I love this set is because it is 100% natural, vegan, GMO-free, gluten-free, paraben-free, phthalate-free, sustainable, cruelty-free, and non-toxic. That means it goes easy on my skin and the environment. Another reason why this set has been an asset is its ingredients. As a matter of fact, this set consists of the powers of naturally sourced ingredients. They include vitamin A, C, and E, along with avocado oil, pumpkin, green tea, squalane, roses, and so much more. It is all you can possibly need to achieve a refreshed and rejuvenated complexion; I know I did.