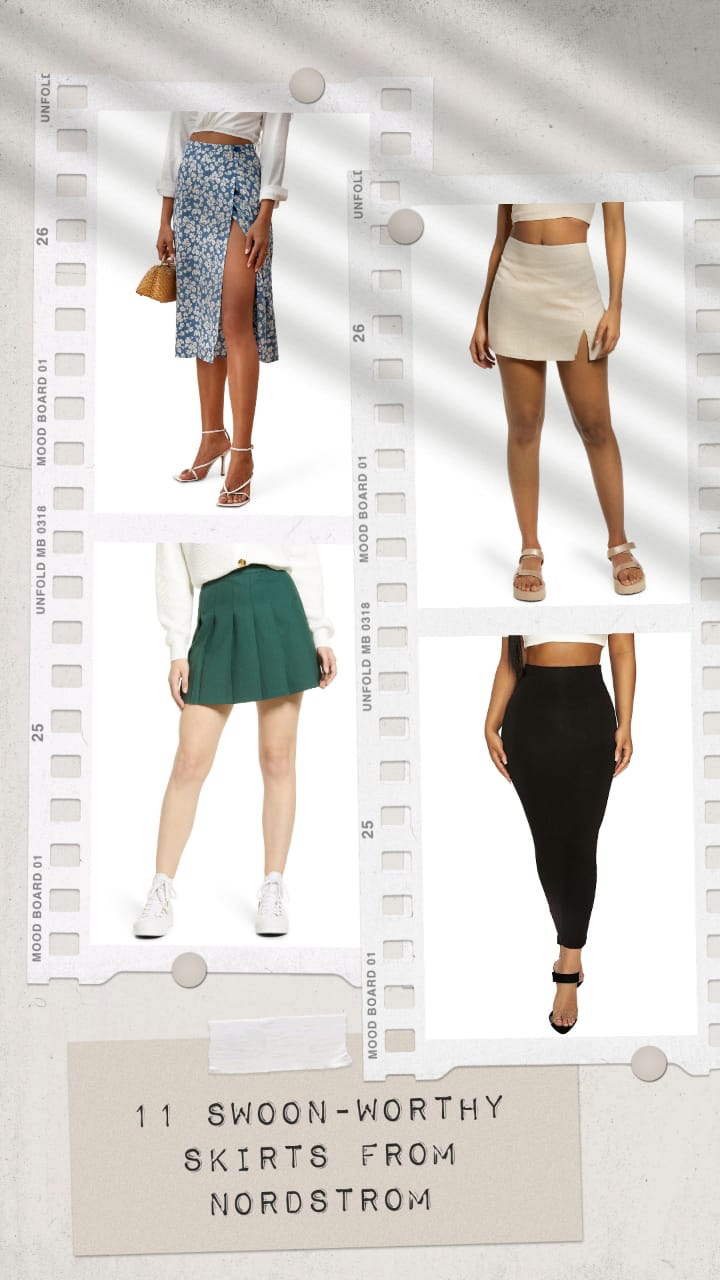 In case you didn't get the memo, but this year is your opportunity to break out of your sweatpants that have been ruling your wardrobe since last year. In 2021, we are not missing a chance to flaunt our legs by wearing sexy yet classy skirts, isn't it, ladies? Well, now that summer is creeping in, and you need a better alternative for denim, skirts have you covered. This is why we have picked the cutest 11 Nordstrom women's skirts that are undoubtedly swoon-worthy. So, go ahead and give your wardrobe a feminine spin with these skirts waiting below.
Be it a beachy wrap skirt, mini-skirt, or midi denim skirt; there's something to suit every fashion taste. Be it for a romantic summer or casual evenings, our versatile selection of skirts will work for all of these occasions.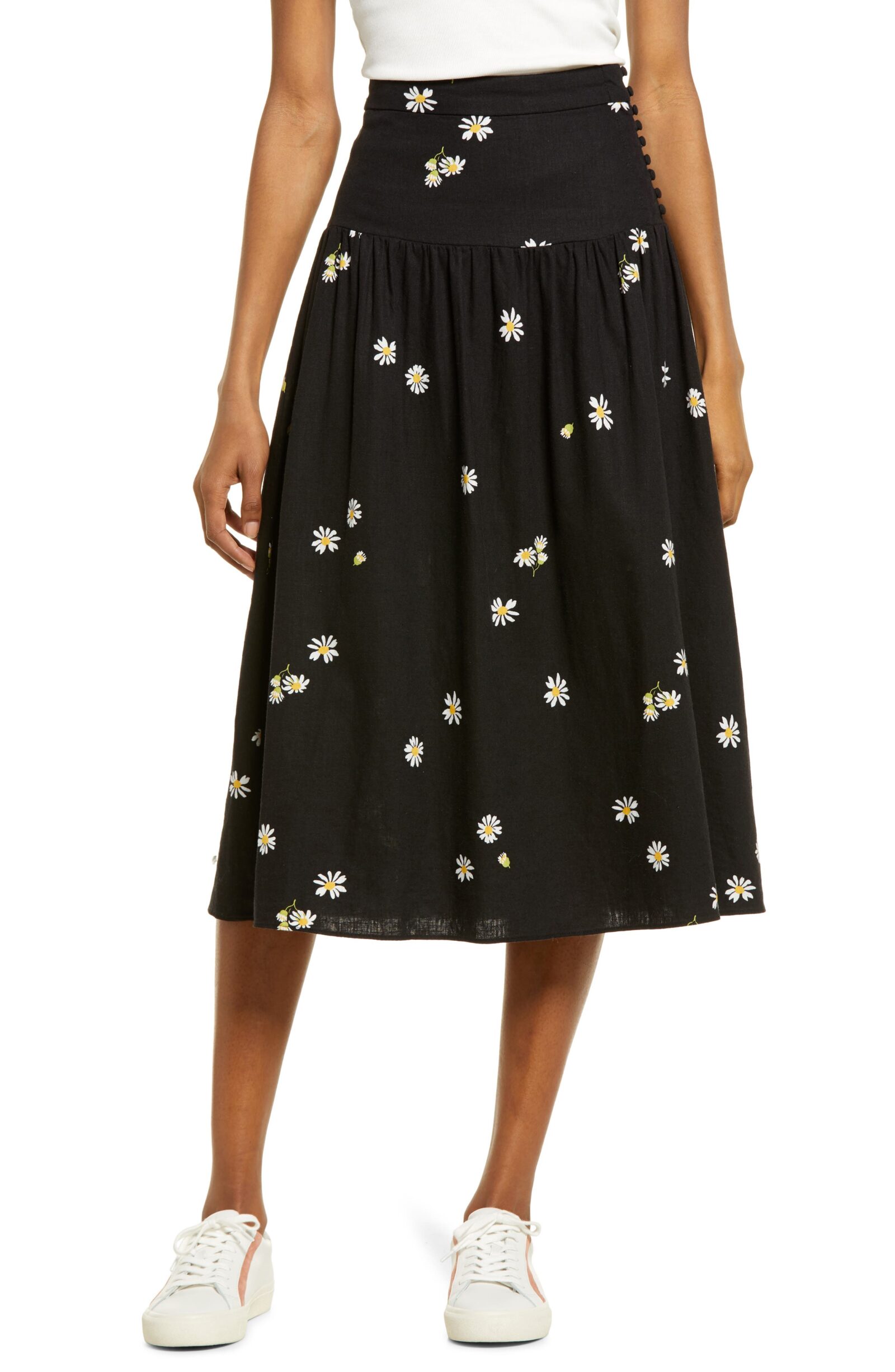 Madewell Linen Blend Buttoned Yoke Midi Skirt ($98) $48.99
Trust us, you will never want to take off this cutesy floral skirt. It sits beautifully high on the waist and will give an instant boost to your look.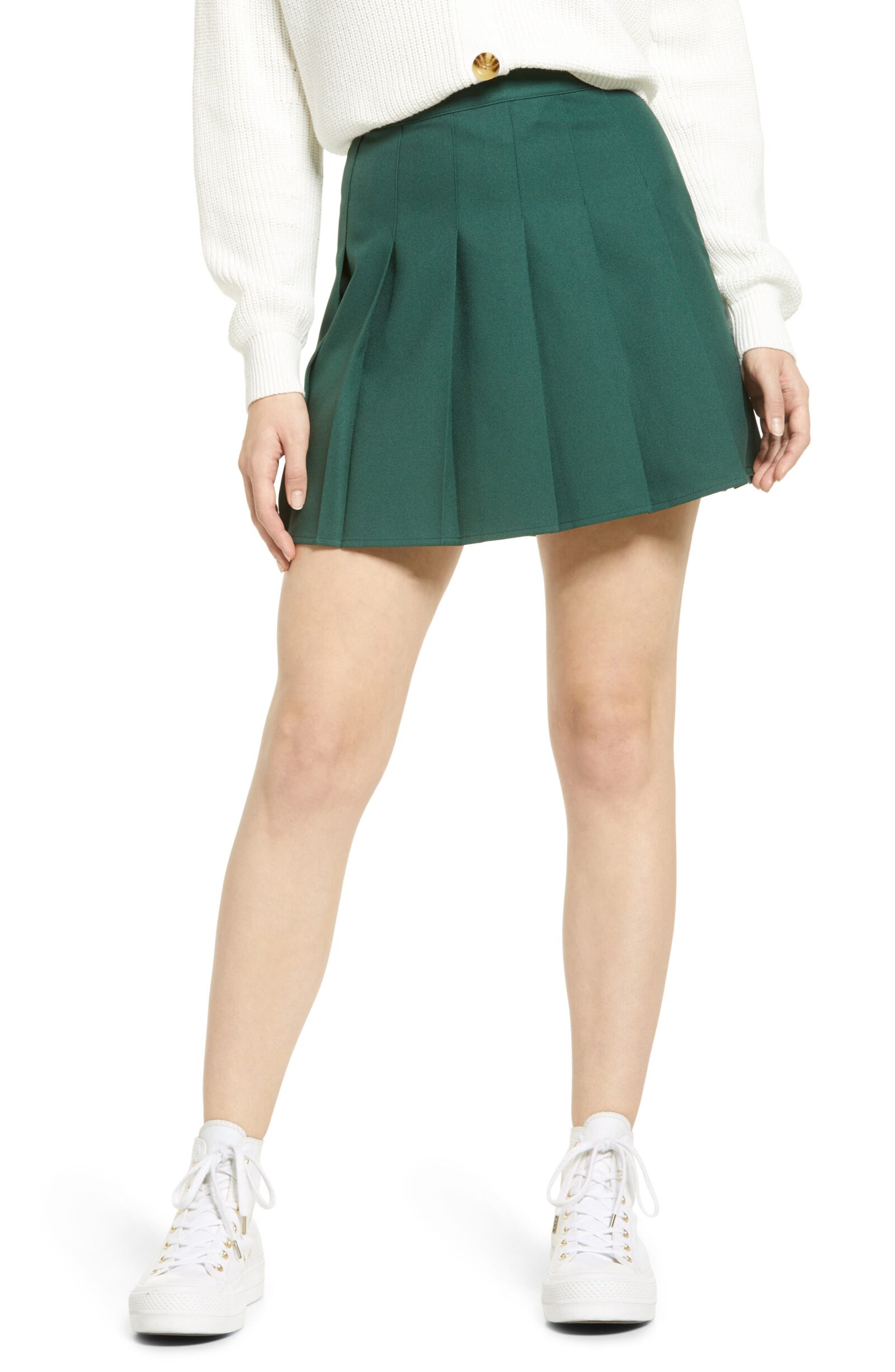 BP. Pleated Miniskirt ($39)
Emulate the Korean cute look by wearing this adorable green pleated skirt. The dark forest green color and mini length of the skirt makes it so unmissable.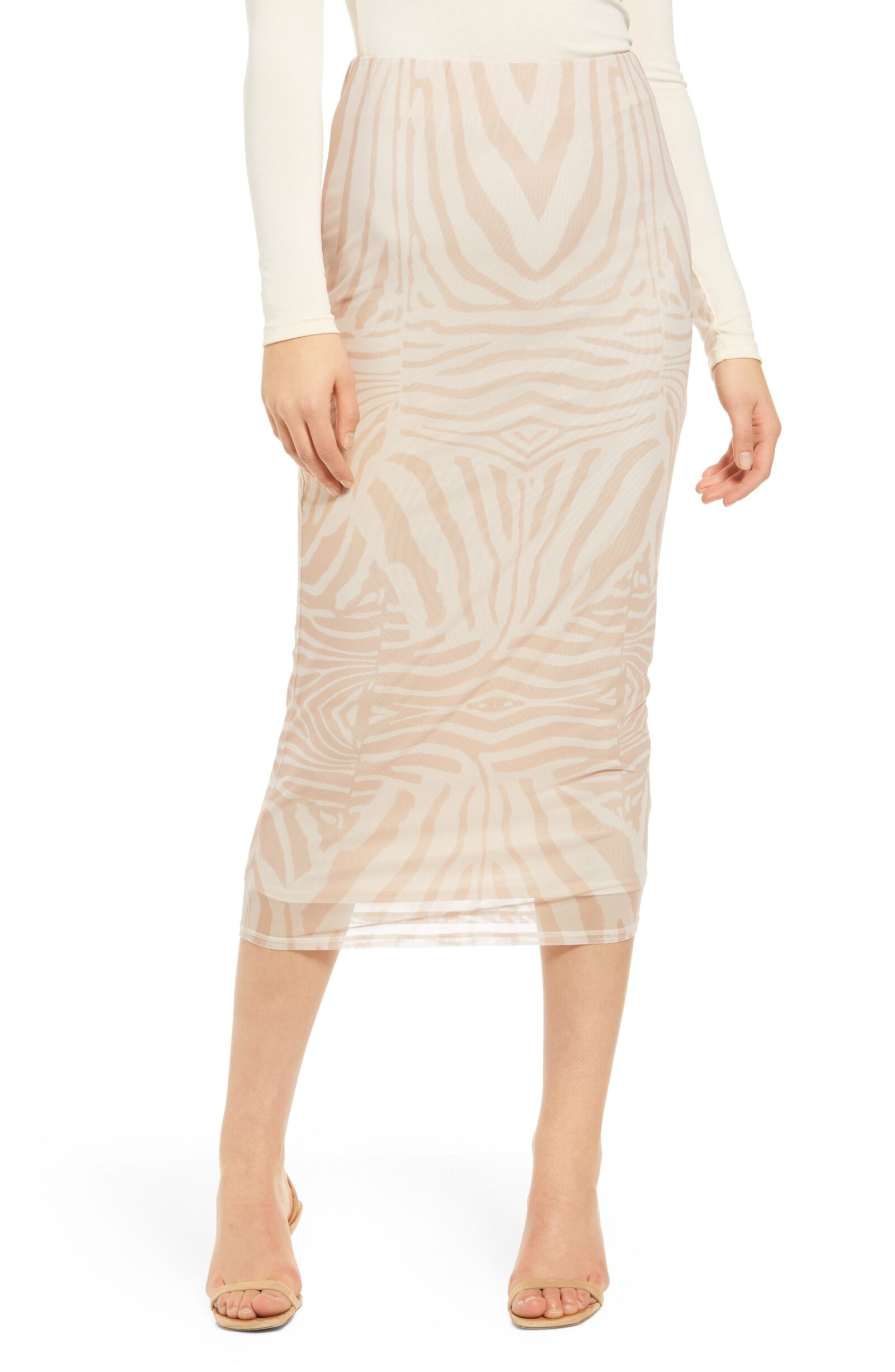 AFRM Felix Power Mesh Skirt ($68) $32.97-$40.80
Mesh second skin tops had a fair share of fame in 2020, but it looks like mesh skirts are ready to take over this year. So, what are you waiting for? Add this gorgeous neutral-toned skirt featuring a subtle print.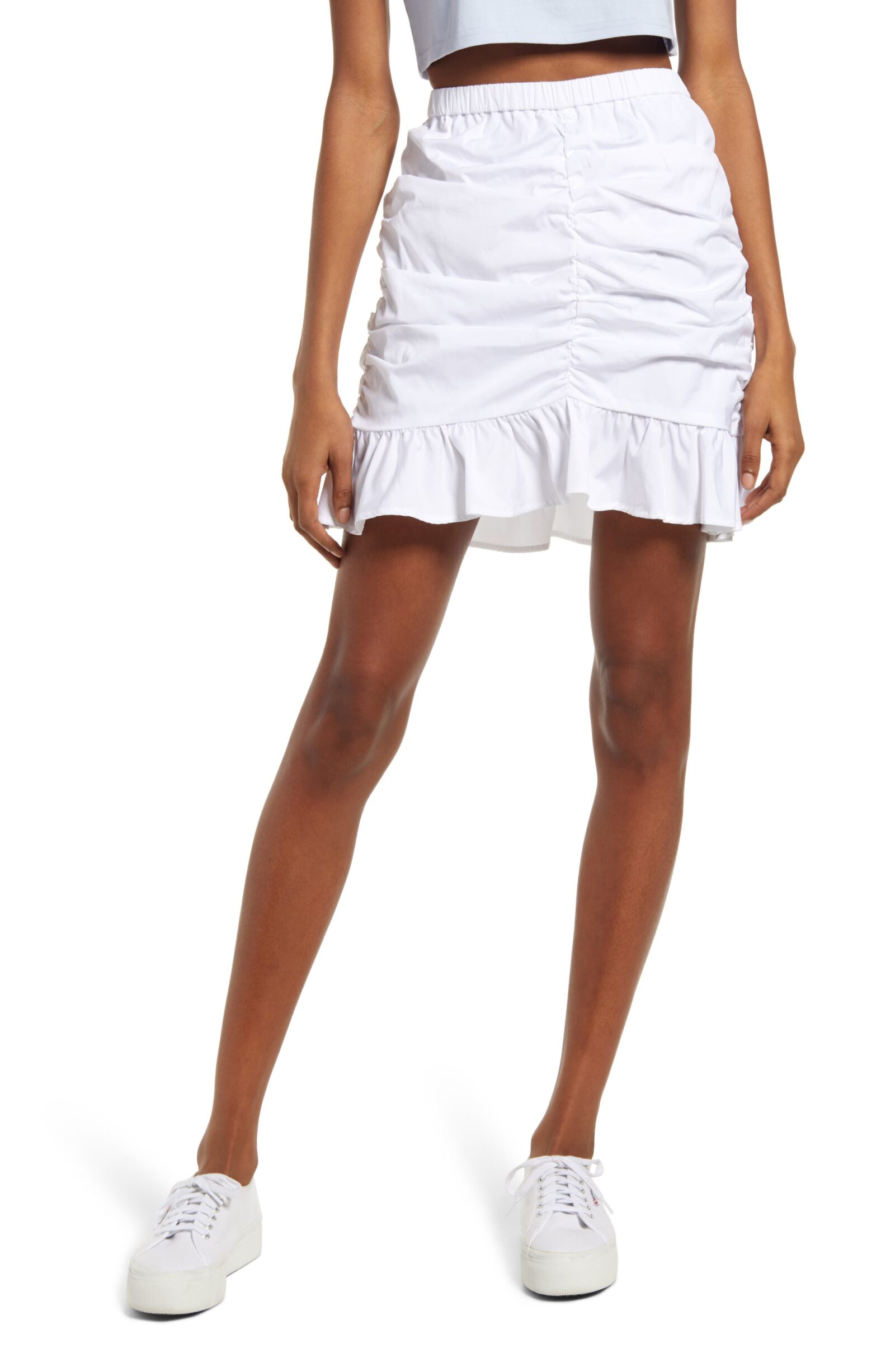 Open Edit Ruched Ruffle Miniskirt ($45)
Go groovy and add a salsa twist with this ruffle miniskirt that'll look drop-dead gorgeous on you. This mini skirt offers an easy-going silhouette and deserves a special place in your wardrobe.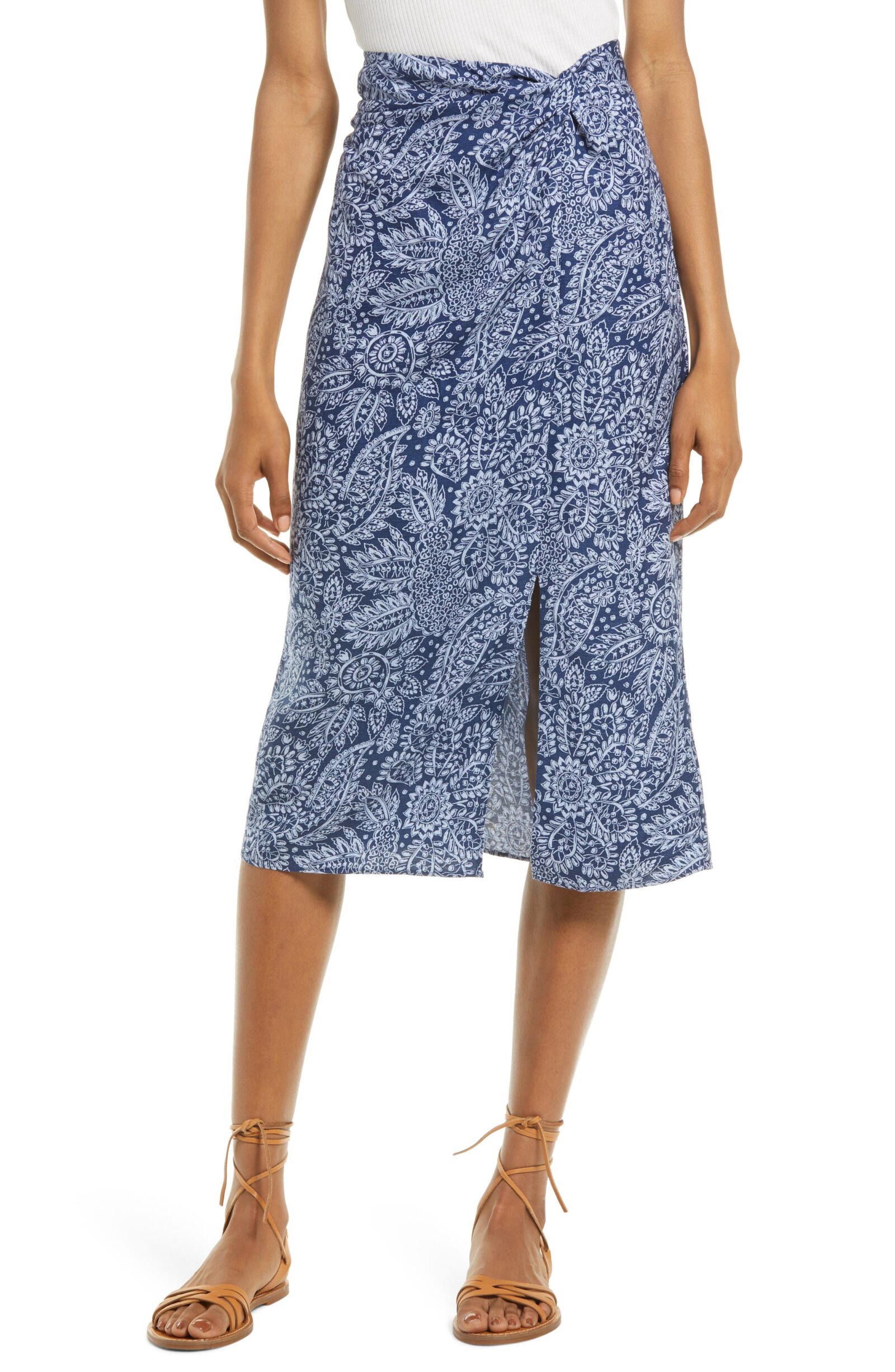 Madewell Paisley Garden Knotted Linen Blend Midi Skirt ($98)
Be it for a beach or for a casual outing, this midi skirt is the new core staple that you have been looking for. The white boho floral print on the skirt and its small slit will amp up your look.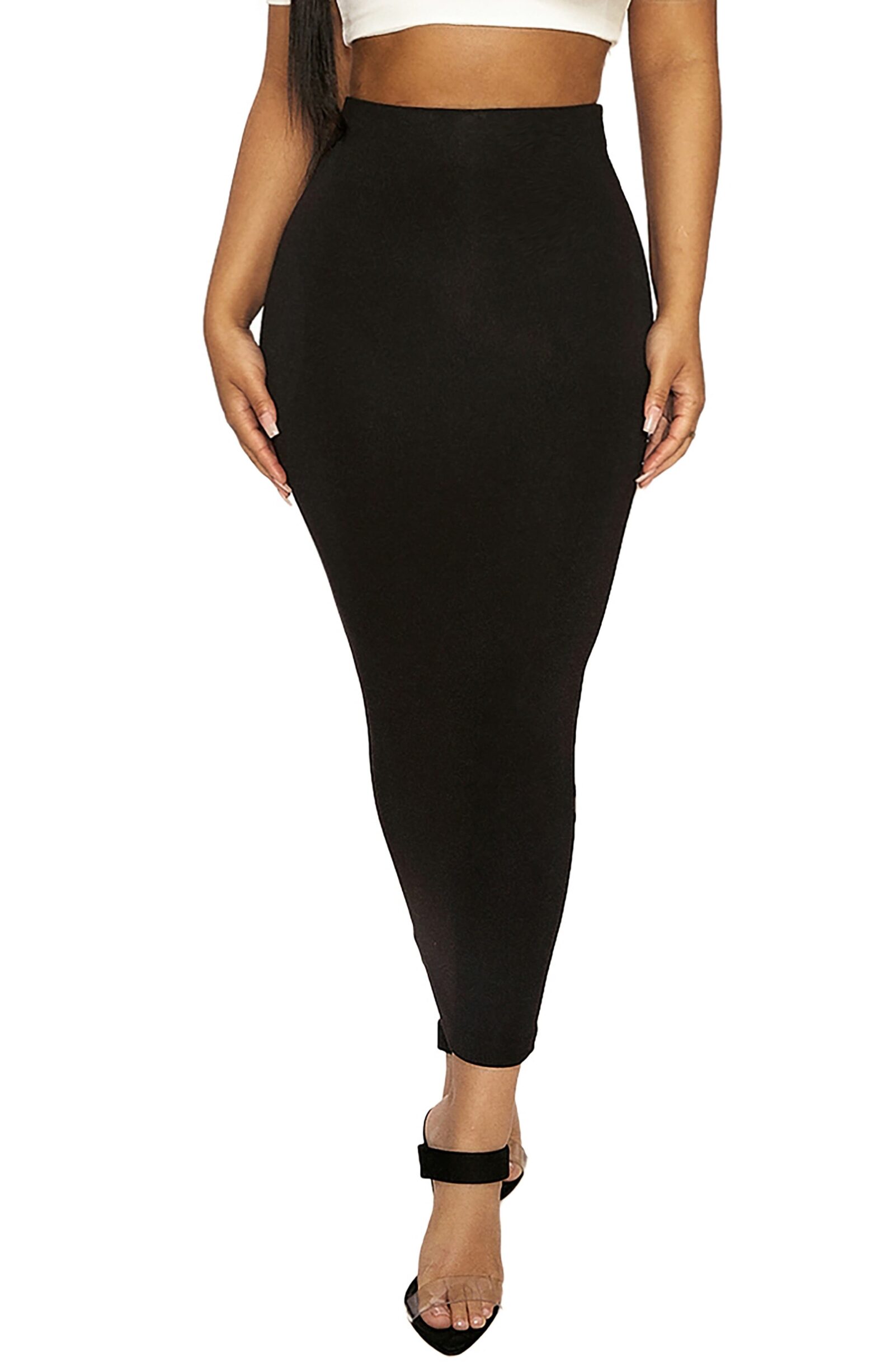 Naked Wardrobe Hourglass Midi Skirt ($40)
Time to flaunt yourself like the real diva that you're by wearing this hourglass midi skirt. Its flattering and body-accentuating fit makes it so stellar.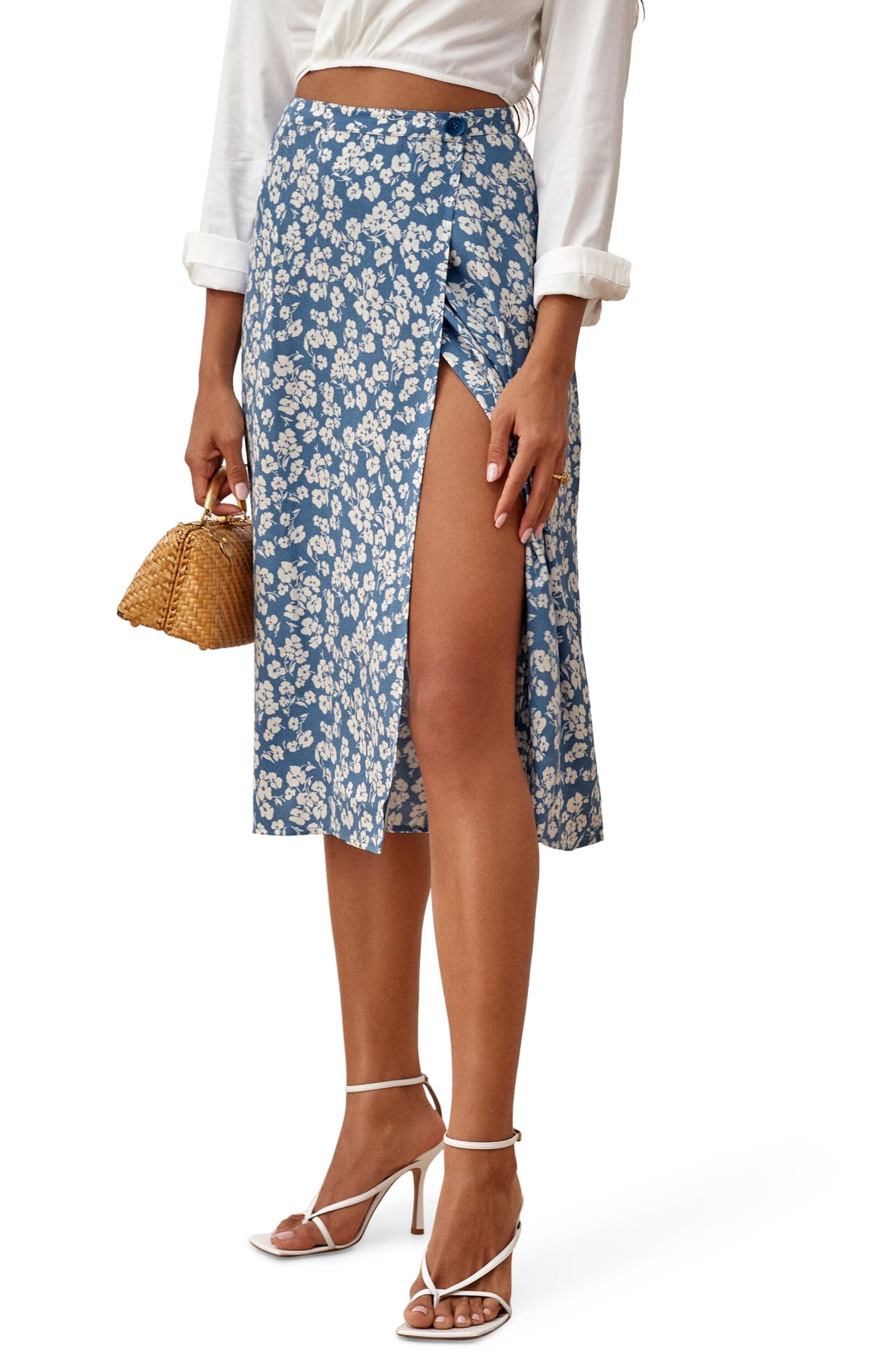 Reformation Betty Print Wrap Skirt ($148)
If you're in a mood to add some beach-boho vibes to your wardrobe, this skirt is exactly what you're looking for. The floral print wrap skirt is so chic and classy that it'll never go out of trend.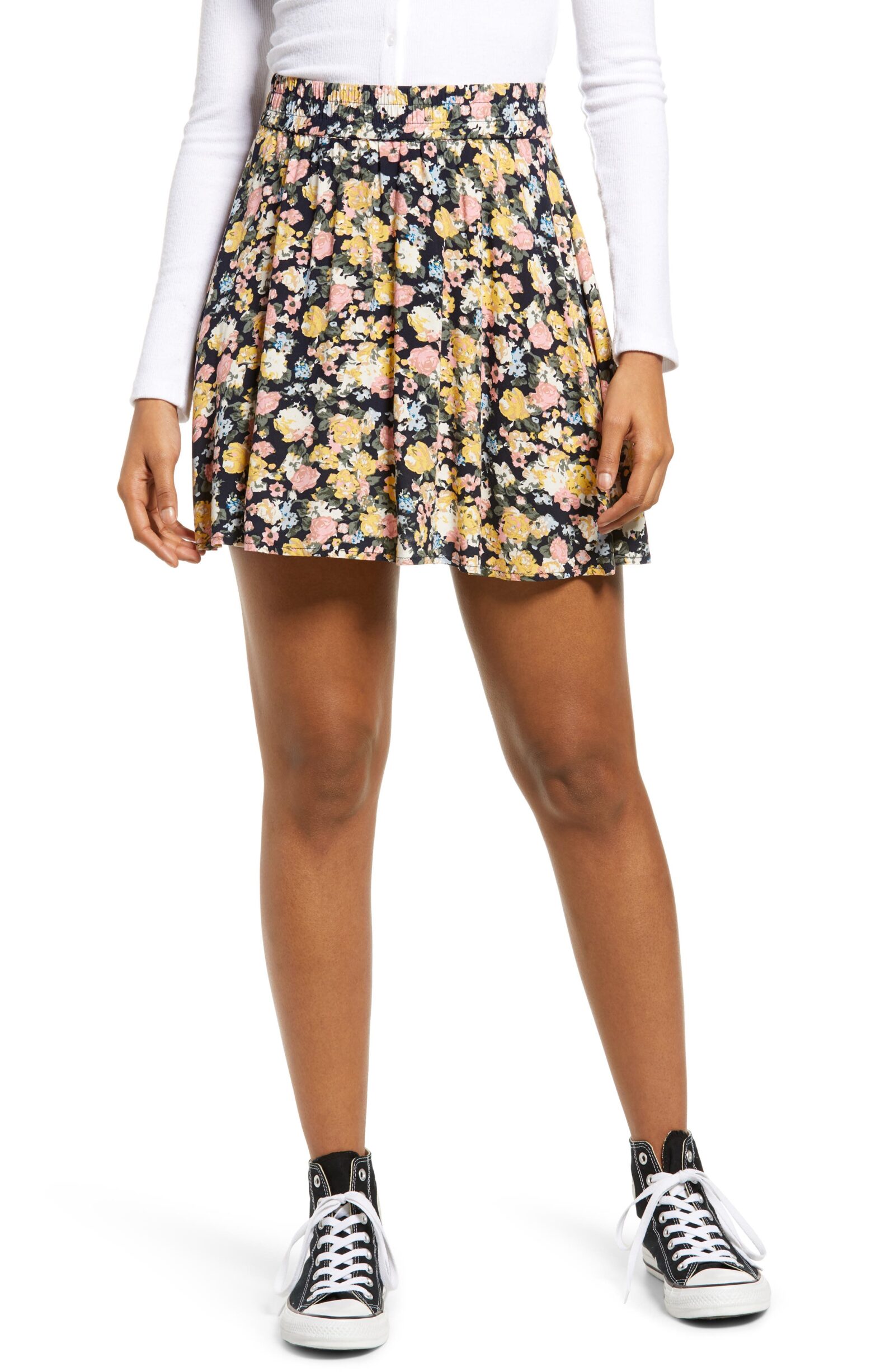 Vero Moda Simply Short Print Skater Skirt ($45)
Swirl and twirl all day long in this skater skirt that'll serve a college-girl look. To take it up a notch, wear canvas sneakers and a ribbed baby tee with it.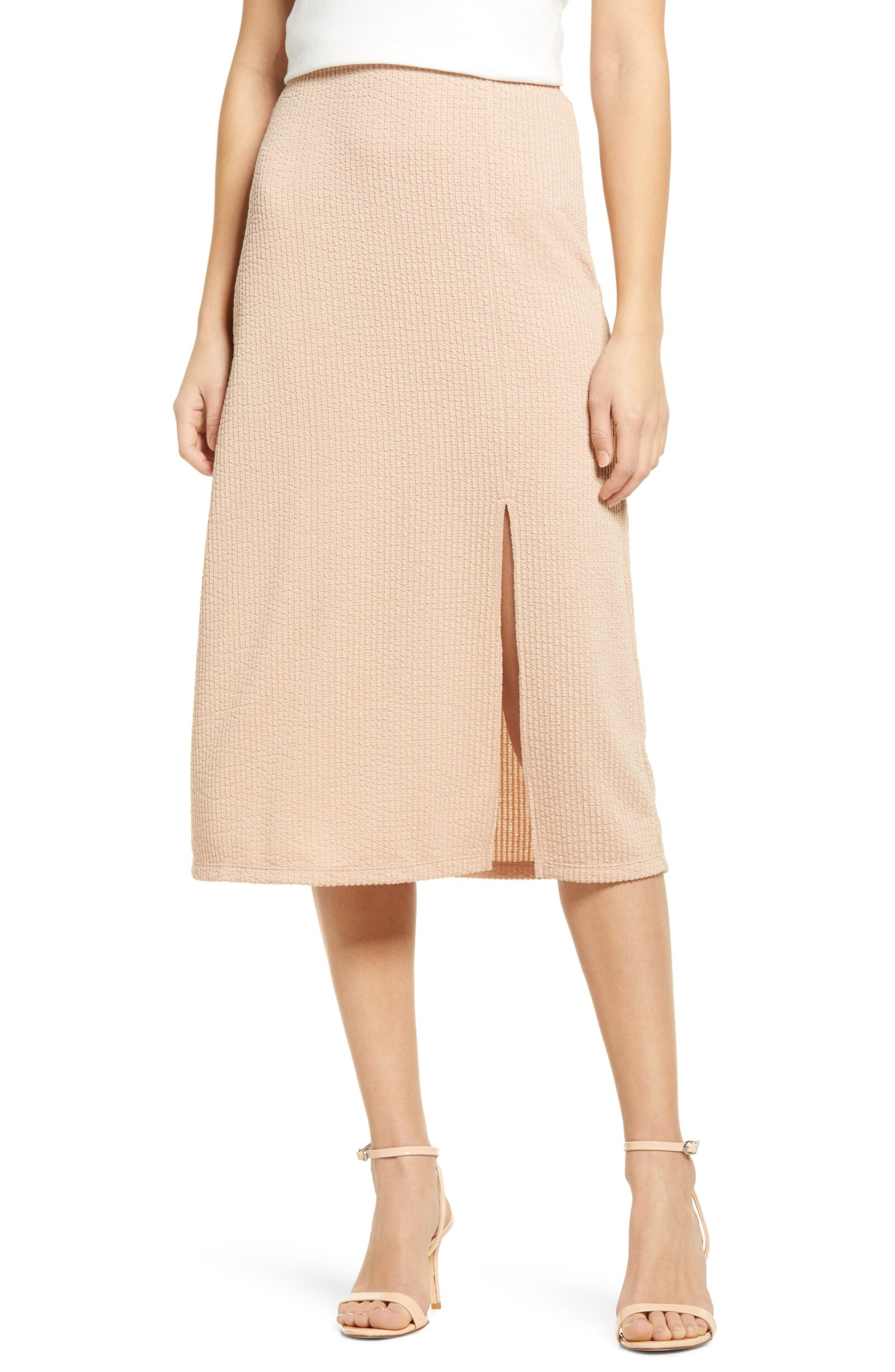 Everleigh Ribbed Front Slit Midi Skirt ($44) $26.40
There's no fashion girl who can resist the feminine charm of this midi skirt. Cut beautifully from ribbed fabric with a side slit; this skirt is too alluring to pass on.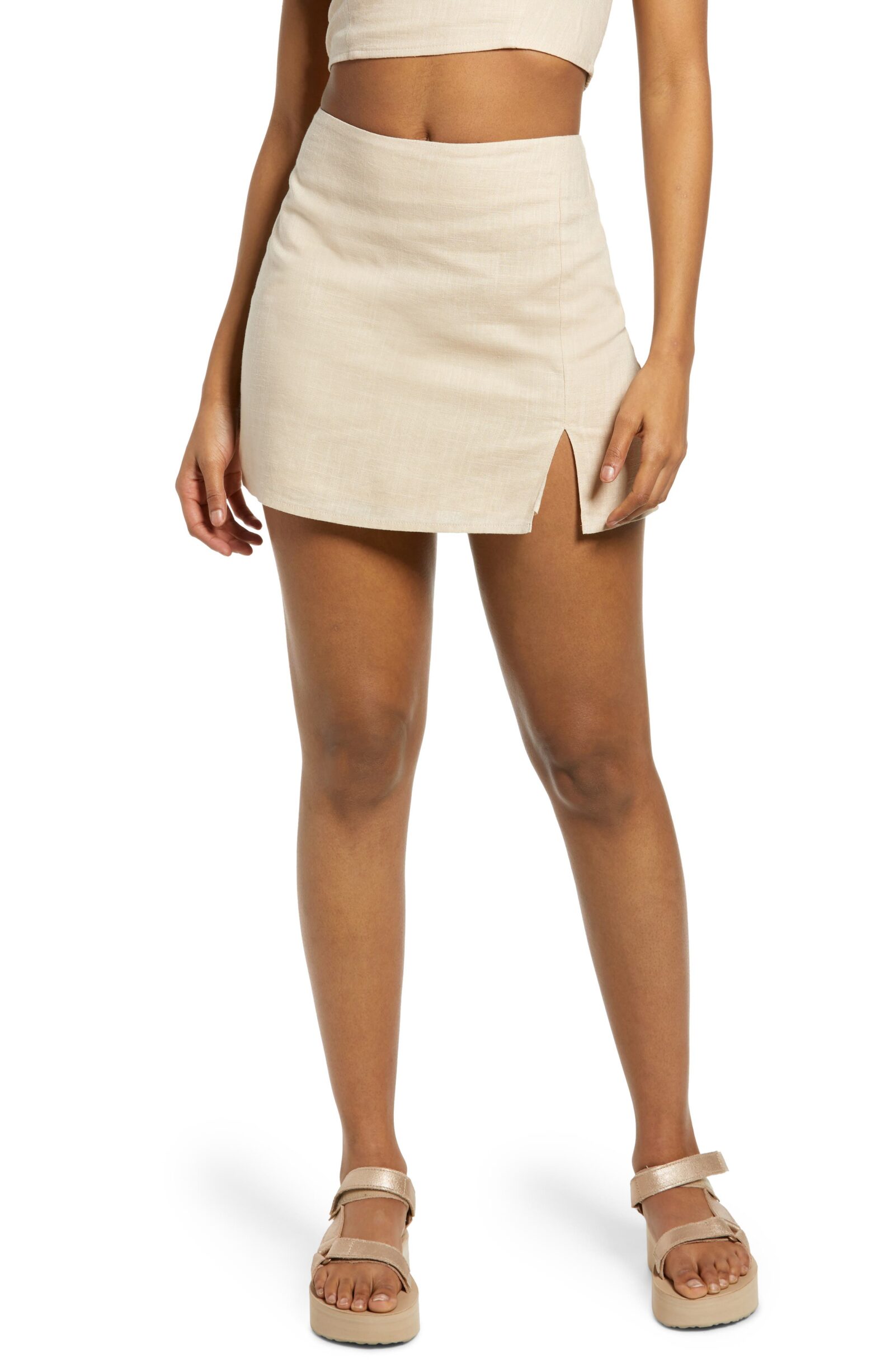 Lulus Double Digits Linen Miniskirt ($38)
Looking for a way to glam up your basic wardrobe? This mini-skirt will effortlessly do the deed. Be it the beige color, side slit, or slim fit; everything is top-notch about this skirt.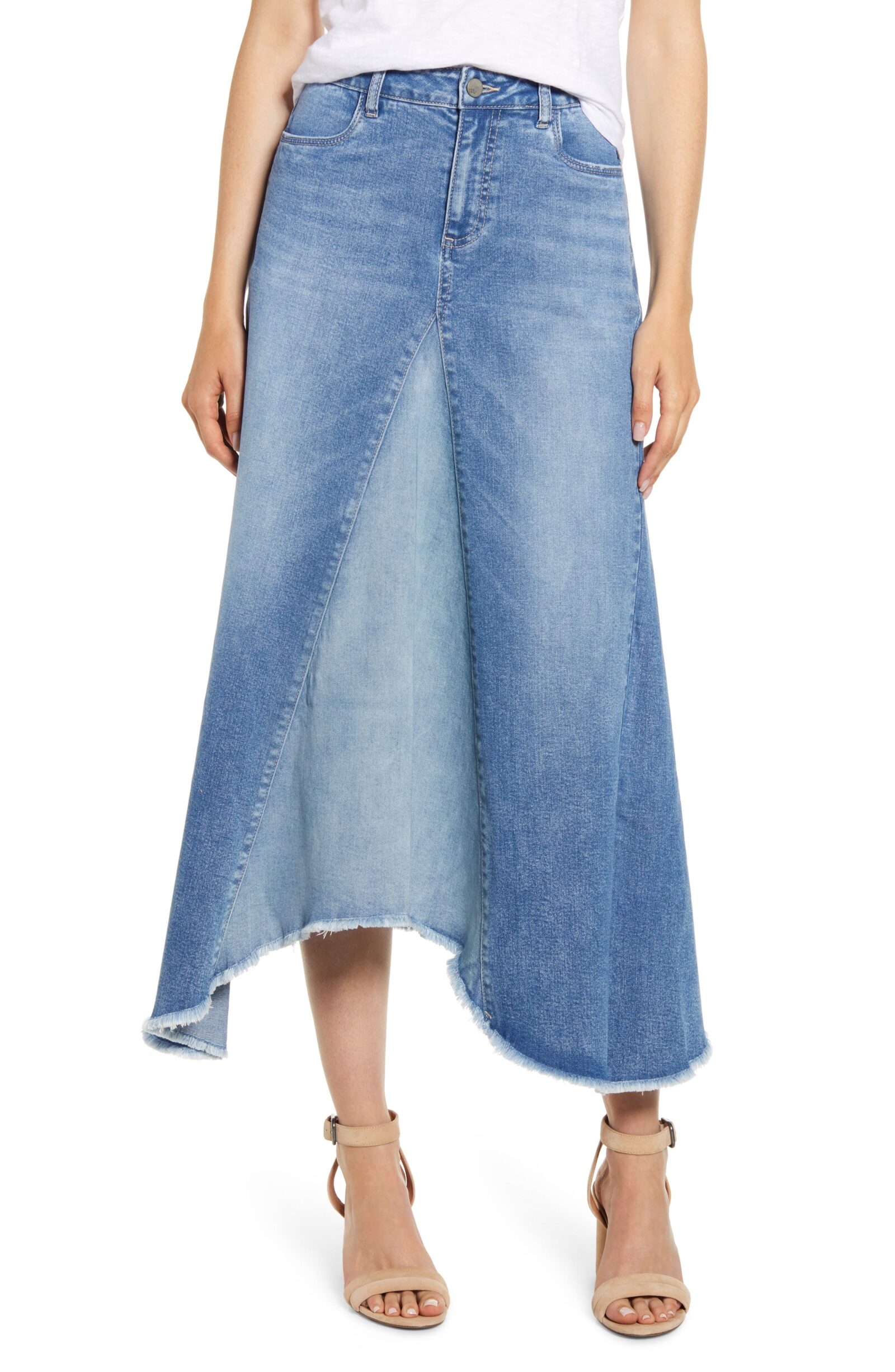 Wash Lab Pieced Denim Midi Skirt ($128)
Denim midi skirts are having a huge moment in the fashion world these days, and you have every reason to buy one for yourself. So, here's a denim midi skirt with a frayed hem that's a cool pick for summer.
Up Next: 15 versatile tops from Nordstrom we're in love with