Nordstrom Anniversary Sale: The Best Fashion Deals Are Here!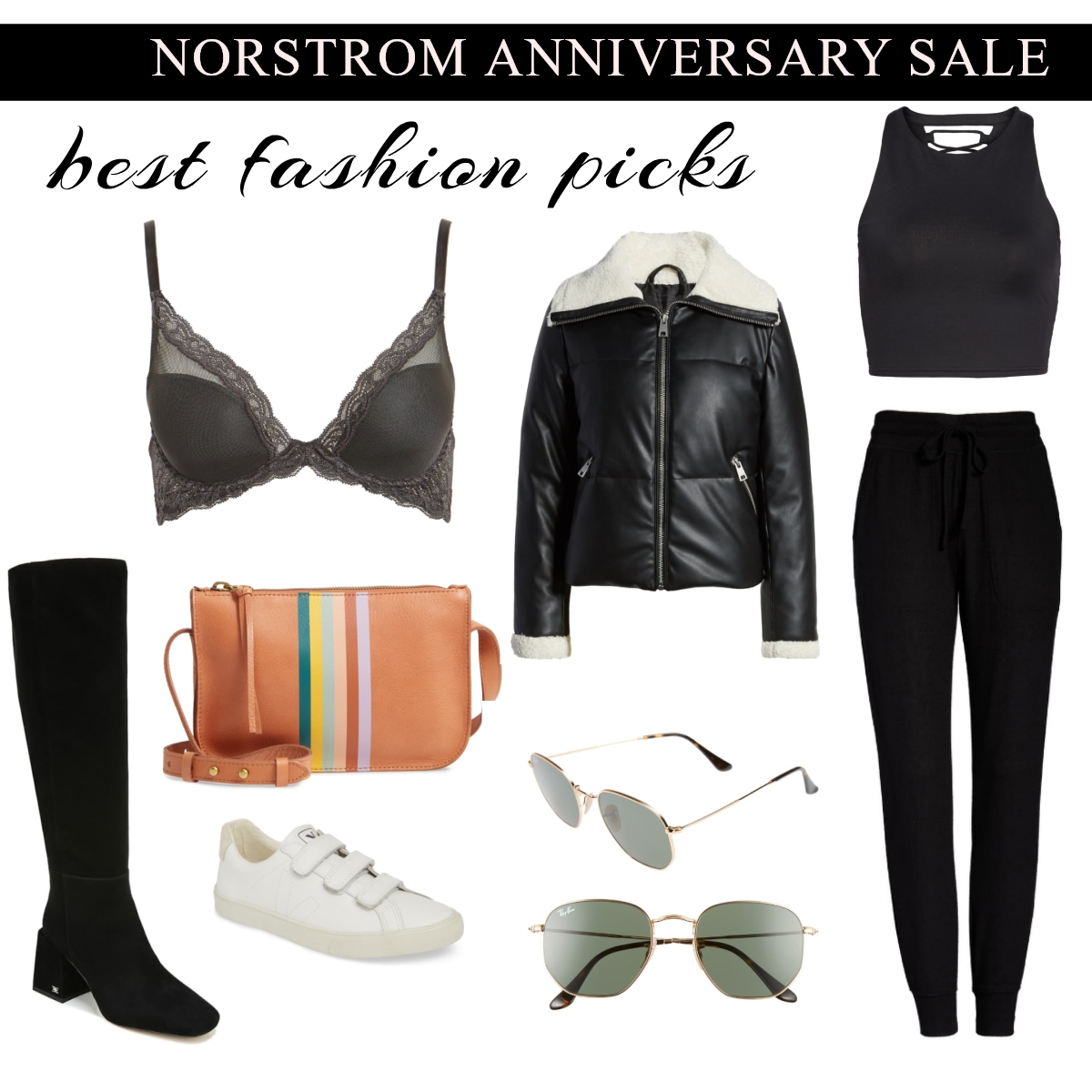 Now that we have all the confusion out the way, let's skip straight to the part everyone loves the most – sourcing the best fashion picks and deals from the sale!
When it comes to offering the best buys, Nordstrom has never disappointed. The same holds true for the Nordstrom Anniversary Sale. Right from wardrobe essentials to boudoir wear and from casual outfits to luxe collections – this sale is every fashion lover's dream come true.
Nordstrom Anniversary Sale: What's New This Year?
Brands like Vince, Frame, and Madewell are giving away their choicest collection for a fraction of the actual price. So, be prepared to experience an adrenaline rush the moment you enter the sale. Whether you walk in virtually with the intent to buy the best stuff on sale, or you are just browsing to get a fashion high, here's a glimpse at all the categories (and the picks within) that we love love love.
The Fall Collection
We're right in the middle of summer, we agree. But, when it comes to fashion, practical fashion actually, it doesn't hurt to plan a little.
As Fall approaches, the need, the urge, and the obsession to get the best jackets and coats increase (and of course, a classic pair of jeans is a Fall staple too!). Nordstrom has sorted this out for us. If you are looking for the best Fall collection deals at unbeatable prices, you've come to the right place.
Check out what we are eyeing in this Nordstrom Anniversary Sale category:

The Luxurious Lingerie
If you know how a good pair of lingerie can make you feel, you'll never miss your chance of grabbing one as quickly as you can. And since this is the mega sale time at Nordstrom, you can expect to find quality lingerie at unbelievable prices.
Here's what we are definitely adding to our carts from this sexy category:

The Perfect Pair Of Shoes & Other Accessories on SALE
If there's a fashion item in life that changes with every season, it's a pair of shoes. While you might be more than comfortable with a pair of Birks and Tevas this season, when things get chilly, you'll need to find some fresh pair of boots to go with your fall outfits.
Don't worry though – there's a reason we love a Nordstrom Anniversary Sale. This one's got you covered when it comes to shoes and all the other accessories, without which, any style statement or essential dressing up is incomplete.
Take a glimpse at what we've been obsessing over from this category:

The Much-Loved Athleisure
2020 has been all about working out (and working from) home. So, it's obvious that our wardrobes need quite a bit of space for some good athleisure outfits. Nordstrom gets it too, and Nordstrom gets it right!
Be it yoga pants, sports bras, leggings, or nap wear – Nordstrom Anniversary Sale has it all, and has it under an affordable budget. Cool!
Here's what we are digging for in this category: