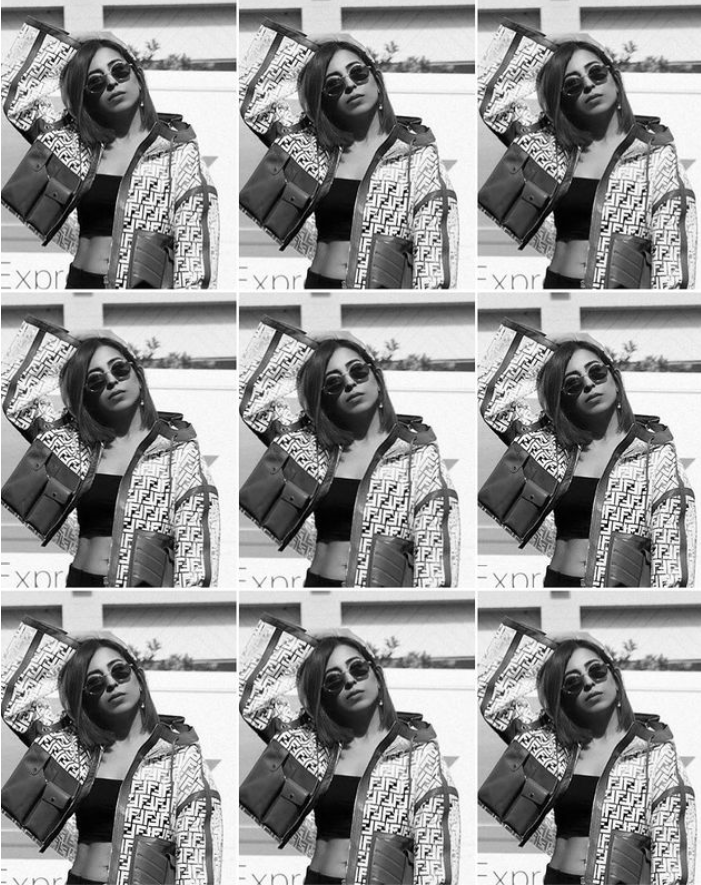 I have always been a firm believer that a skincare routine should feel immensely positive and mood-boosting. If you think about it, our own choices set the tone of your entire skincare routine. When it comes to skincare, everybody has goals. Clearly, my skincare goals include incorporating only mood-boosting and comforting products. As a matter of fact, I have always wanted my skincare regimen to deliver big skincare benefits and to serve as an escape where I relish little acts of self-care.

But, wait, there's another immensely important goal when it comes to skincare. I consider my skincare products my pick-me-ups, but whenever I find my product has been costing the earth, it breaks my heart. Whether it's the plastic packaging or the carbon footprint, I know my choices matter. So, yes, I am committed to sustainable and cruelty-free brands. I may not be able to change the world, but I can certainly do my bit and start the crucial process. This is how I started looking for safe brands for me and the environment, which led me to Model Off Duty Beauty. Although innumerable brands offer innovative collections of creative and sustainable alternatives, Model Off Duty Beauty has simply been my favorite. Read on to find out why.
How I Discovered Model Off Duty Beauty's ?
You know how skincare sets have always been controversial. Well, I'm happy they are because that's how I came across Model Off Duty Beauty. I first incorporated the Glow Essentials Mini Set into my skincare routine as an experiment. Little did I know, this sustainable set would replace my entire regimen.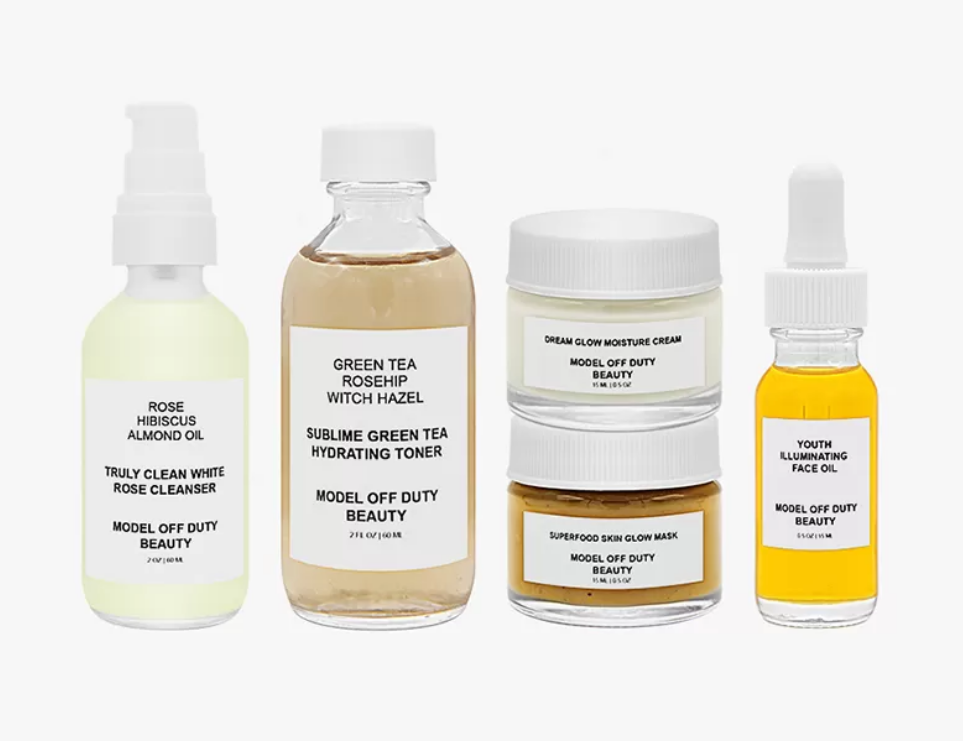 Model Off Duty Beauty Glow Essentials Mini Set
With just the right assortment of natural and organic products, this skincare set includes all the glow-giving essentials for a healthy and radiant glow. This set contains,
Superfood Skin Glow Mask
Youth Illuminating Face Oil
Dream Glow Moisture Cream
Sublime Green Tea Hydrating Toner
Truly Clean White Rose Cleanser
Curated with intensely nourishing ingredients, this skincare set feeds my skin with all the vital ingredients and antioxidants. The best part is all the products in this set are irresistibly addictive. Plus, they are lightweight, grease-free, and completely non-comedogenic. I have been using these products for about two weeks now, and my skin is visibly radiant. Plus, it feels healthy and hydrated.  
What Is It Made Up Of?
This luxurious skincare set is made up of the finest quality all-natural ingredients. Not just that, each product is curated with cautiously hand-selected vegan ingredients that are free from any synthetics, GMOs, phthalates, and parabens as well. Plus, the brand is committed to producing completely sustainable products.
How It Helped My Skin?
In just two weeks, this sustainable set transformed my skin. In fact, it delivered a healthy-looking flush. Read on for a list of benefits it delivered in a matter of days.
Anti-aging: The combination of all the right products visibly minimized my signs of aging. The fine lines have disappeared and wrinkles are significantly minimized. Plus, there is no sign of age spots.
Balanced Oil Production: The cleanser in the set cleansed the skin without leaving any residue. In fact, it balanced the natural production of oil and sebum in my skin for a matte glow.
Radiant Complexion: These products delivered an even-toned complexion. My skin is significantly brighter and clearer.
Plumper Skin: Not just that, the moisturizer in the set made my skin supple and smooth without making my skin oily.
Treated Hyperpigmentation: Not just that, the facial oil eliminated any dark spots and delivered an healthy-looking complexion.
Healed Dry Patches: Just a little bit of consistency and my skin is significantly hydrated and there are no signs of dark patches.
With fantastic results and 100% easy-to-use glass packaging, this facial oil bagged a prime spot in my daily skincare regimen. I consider this Model Off Duty Beauty set a turning point in my life as it inspired me to go all clean and sustainable.  
Up Next: 5 Facial Cleansers For Dewy-Happy Skin