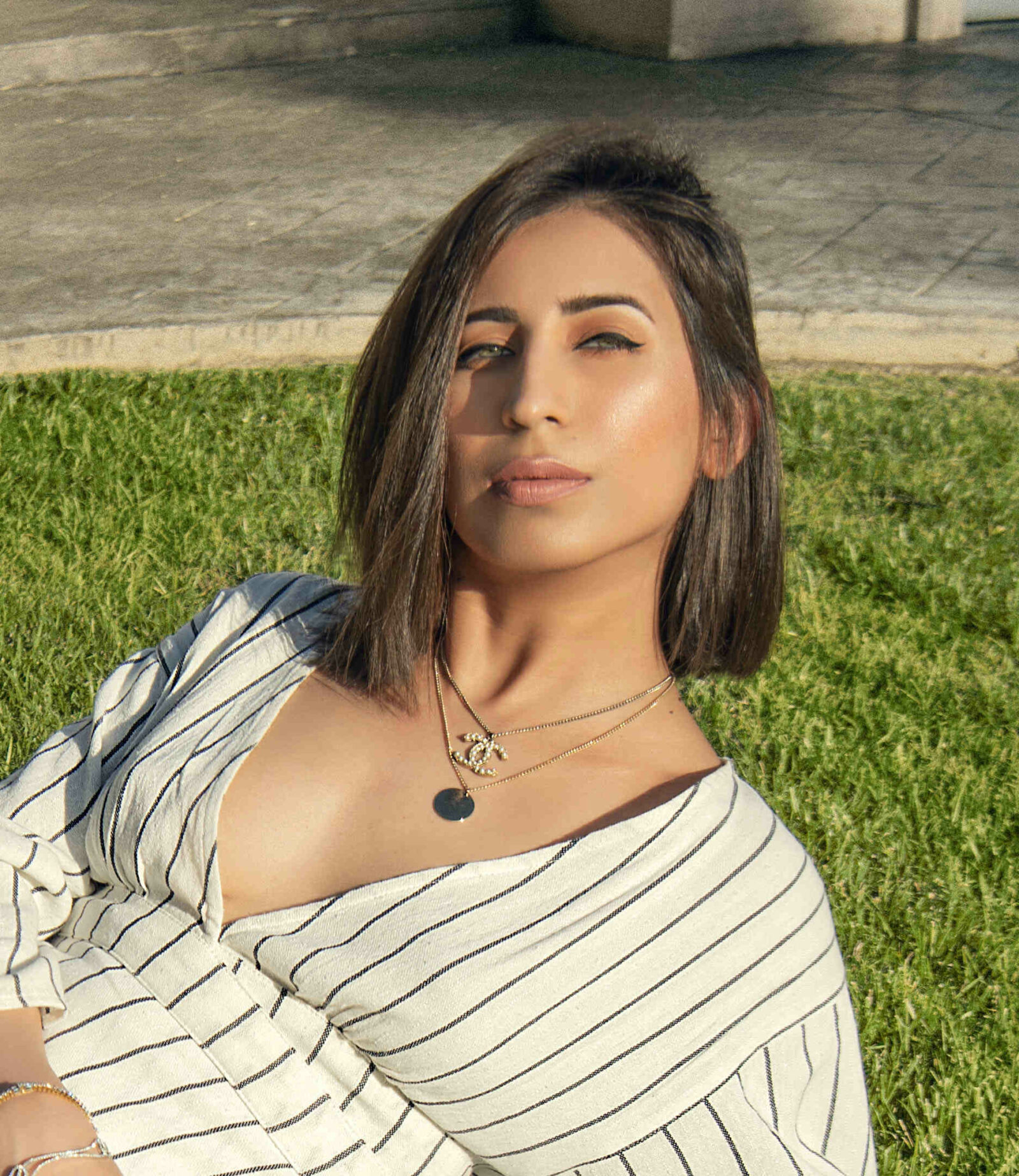 When it comes to skincare, I am are always on the lookout for more reliable, natural, cleaner, and sustainable alternatives. But, while looking for safer and sustainable skincare, I have received every kind of suggestion. Truth be told, people like to imagine sustainable skincare is not as effective as chemical-based and environmentally harmful brands. However, today sustainable beauty is finally becoming more relevant. The industry is slowly but surely advancing towards a greener future. In fact, the beauty industry, as a whole, is shifting towards more efficient and sustainable ways of packaging and brands are constantly trying to decrease their carbon footprint and stop waste. Here's to introducing you all to my favorite skincare brand that supports sustainability!
I have always been obsessed with sustainability and cleaner alternatives, this is what led to the discovery of an exceptional sustainable skincare brand called 'Model Off Duty Beauty.' This amazing brand is the purest skincare brand I have come across in a while. Trust me, I have done my research, it is record-breaking when it comes to obsessively examining the ingredients and selecting only the best. Plus, it is completely transparent and offers reusable and recyclable packaging. It has seriously has earned my respect. Read on to find out all about it.
MY FAVORITE SUSTAINABLE SKINCARE BRAND
When you are looking for the best skincare brand, you need to make sure the brand is transparent. This right here is my favorite fact about Model Off Duty Beauty. This is grown into my favorite skincare brand, I am thoroughly impressed because it is 100% clean and it delivers what it claims. Their products are made to cater to every unique skincare need. They use only premium quality natural, clean ingredients and lots of love.
Their process of thoroughly researching and picking only clean, GMO-free, plant-based, natural, non-toxic, vegan, and cruelty-free ingredients is what makes it better than the rest. In fact, Their goal as a brand is to be 100% transparent which is like a breath of fresh air.
Only Recyclable & Reusable Packaging
In fact, they go the extra mile by making use of only recyclable and reusable packaging. Their customer base is obsessed with the fact that their products are free from synthetic ingredients, petrochemicals, silicones, mineral oils, sulfates, phthalates, and parabens. Not only that, every product is free from synthetic fragrances and artificial dyes as well. Model Off Duty Beauty fulfills the criteria of the ideal skincare brand by providing its customers with happy skin and happy minds. This is the reason why it is an Instagram-approved clean skincare brand. If you love clean skincare as much as I do, you must get your hands on these products by Model Off Duty Beauty.
Top 5 MODB Products To Incorporate Right Away
Truly Clean White Rose Cleanser
This luxuriously creamy cleanser by Model Off Duty Beauty is an ideal way to kickstart your daily skincare routine. It is incredibly hydrating, mild, and yet remarkably powerful. The Truly Clean White Rose Cleanser is formulated with premium Damascena roses, real hibiscus, moisturizing shea butter, and the highest quality almond oil. It strives to improve the complexion while hydrating the skin while purifying it. Pick this for an anti-aging, anti-inflammatory, hydrating as well as rejuvenating experience.
Any skin care routine is truly inadequate without a good toner and this glow-giving exfoliating toner by Model Off Duty Beauty is just the right pick. The Glow Potion Exfoliation Toner's superiority lies in the fact that it is gentle yet powerful. In fact, just a few uses of this toner can transform your complexion. Pick this to enhance the natural process of skin rejuvenation to make your skin naturally plump, wholesome, and young-looking.

This Model Off Duty Beauty pick adds the magic of vitamin C into your daily regimen. The C squared serum is Vitamin-C infused serum. It is filled with vitality other skin-loving ingredients like aloe vera along with hyaluronic acid. This serum can enrich your skin with its anti-aging and skin-brightening attributes. Pick this to incorporate a double dose of vitamin C into your regimen in the safest way.
Not every product is effective or rather safe when it comes to facial oils, however, this MODB product is true to its claims. The Youth Illuminating Face Oil is the perfect pick to give you a young and bright face in just a few uses. Unlike every other oil, this oil is a safe pick for anyone with extravagantly oily skin. As a matter of fact, it balances oil production. This nourishment-filled oil is composed of pure ingredients that give your skin a youthful glow.
I particularly recommend this Dream Glow Moisture Cream by Model Off Duty Beauty. It is by far the most impressive product by the MODB. With innumerable glowing reviews, this is a highly loved moisturizer. It is so safe that you can instantly incorporate it into your AM and PM routine. It consists of 100% clean and vegan ingredients like skin-loving rosemary leaf extract, purest avocado oil, and jojoba oil. Pick this for a dreamy young glow.