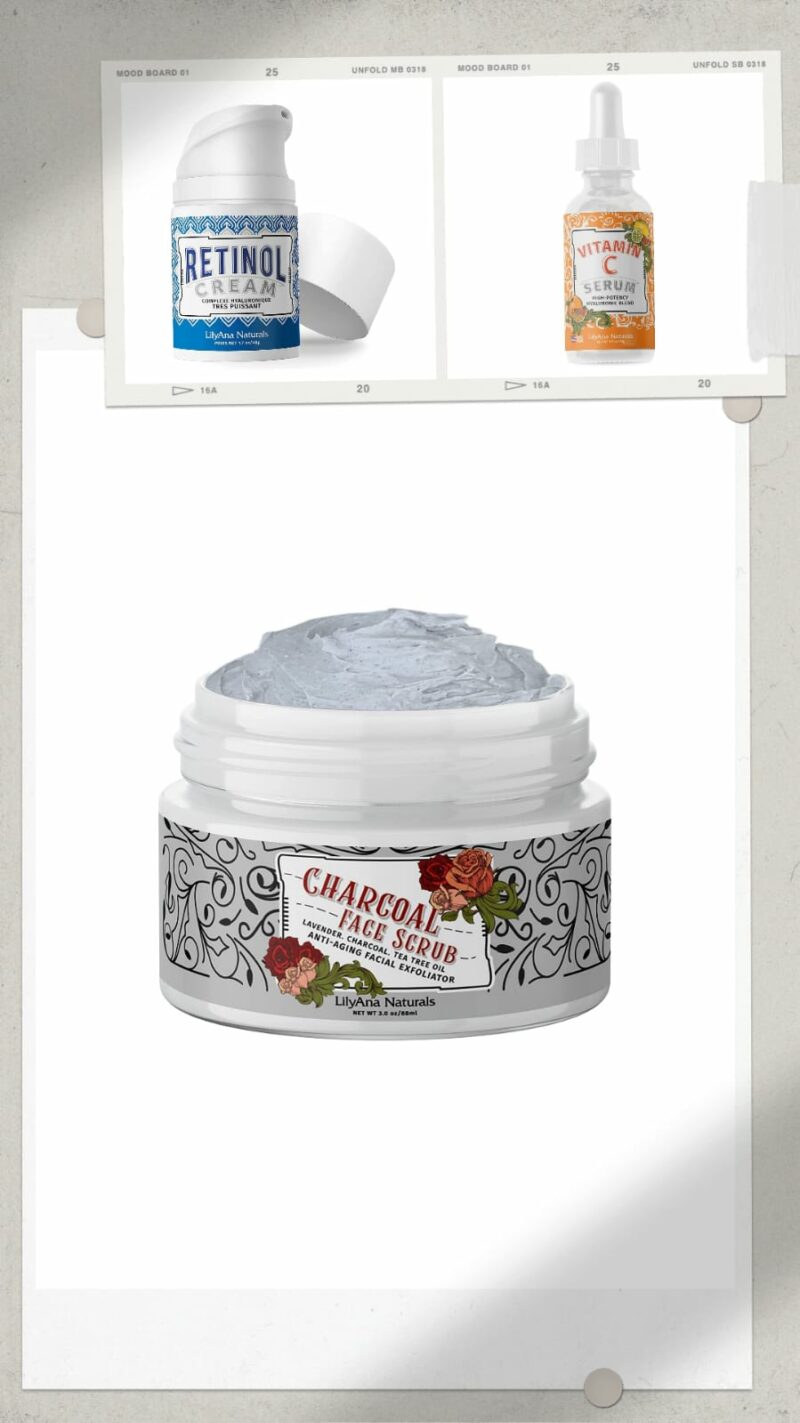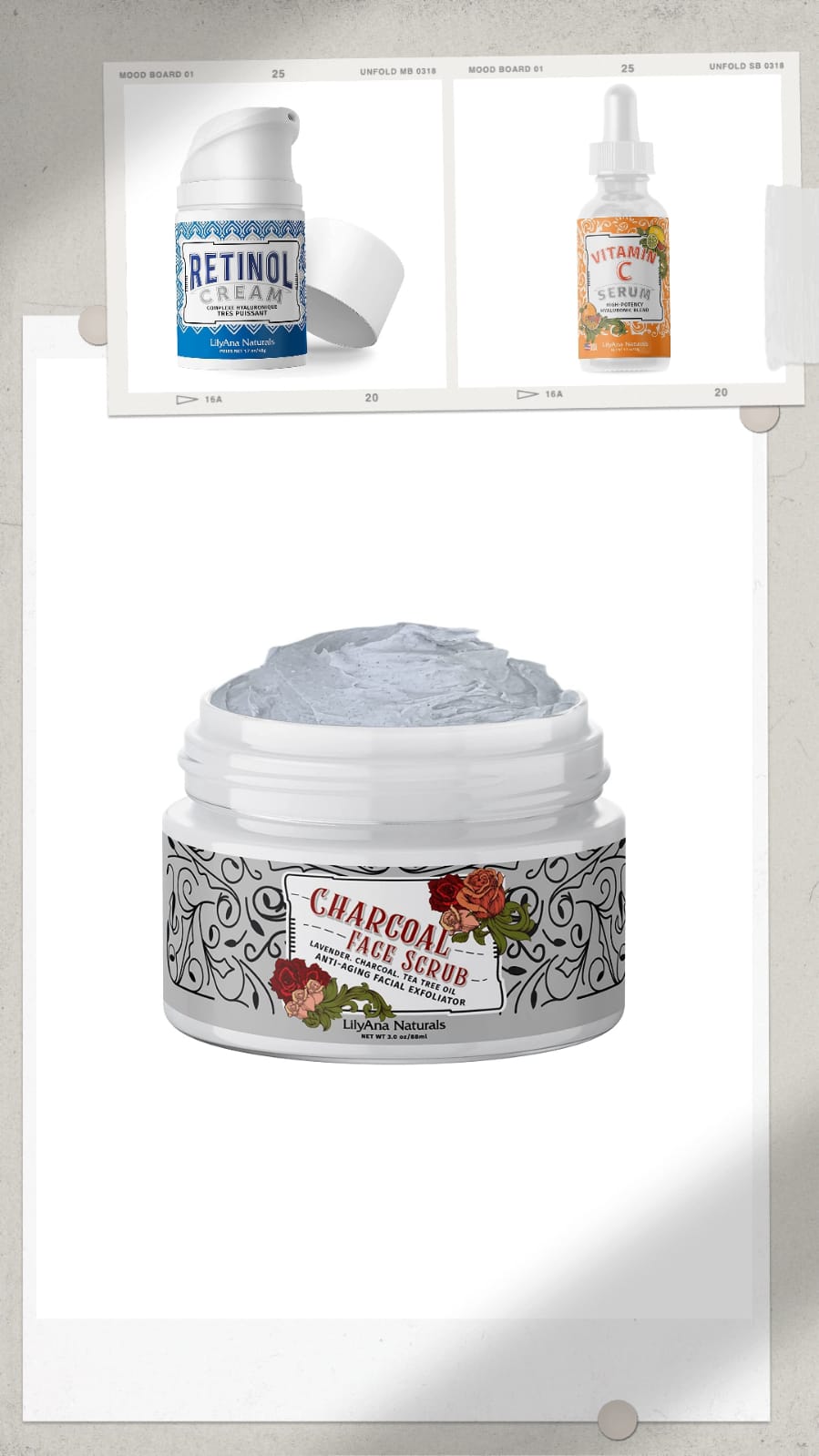 Made in the US, LilyAna Naturals was launched in 2014. Today, it has grown into one of the largest Amazon-born skincare brands, crafted with a fresh blend of natural ingredients. LilyAna Naturals is a family-centred skincare brand that thrives on the goodness of values, simplicity, and elegance. The brand's signature, vintage style packaging is a reflection of the brand's American roots, promoting the significance of clean beauty, cruelty-free formulations, and transformative results. One thing we absolutely love about the brand is the fact that all LilyAna products are made from natural and organic ingredients and are free from parabens, phthalates, SLS, SLES, and gluten. LilyAna Naturals products are also cruelty-free and vegan.
Simply beautiful, in both concept and design, LilyAna Naturals is an environment-friendly skincare brand, taking into consideration even the smallest of things that affect our ecosystem. We just can't get over these pristine products, which, when paired together, make for a perfect skincare routine that shows visible results with every use. Check out our list of 5 products you'll need from LilyAna Naturals for your very own, complete skincare routine.
The 5 Best LilyAna Naturals Products You Need For A Complete Skincare Routine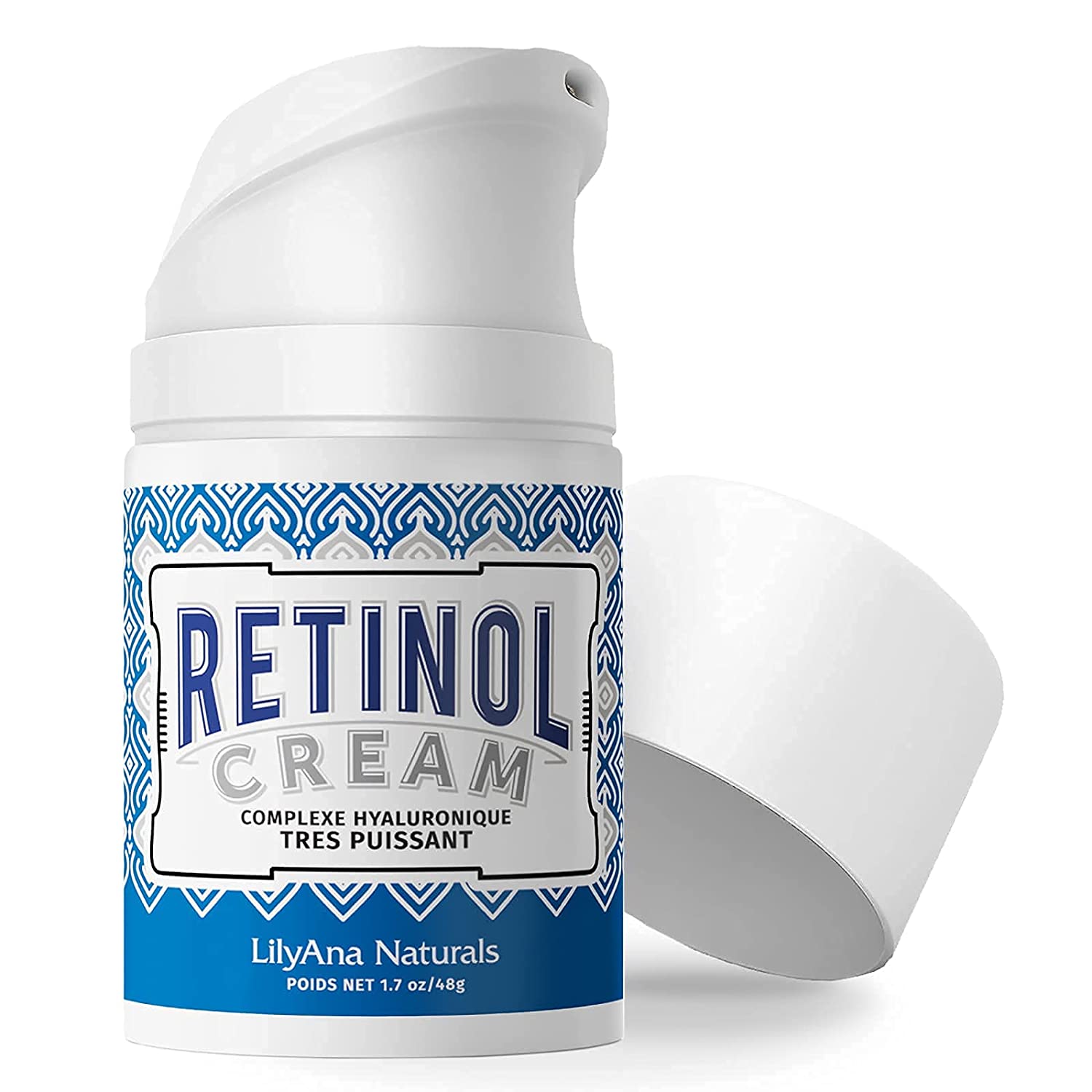 LilyAna Naturals Retinol Cream ($29.99)
With a lightweight texture and zero residue, LilyAna Naturals Retinol Cream absorbs immediately to leave skin feeling hydrated and refreshed. Formulated with aloe, hyaluronic acid, vitamin E, green tea, shea butter, jojoba oil, and pure retinol, the cream helps combat 5 visible signs of aging. This LilyAna Naturals retinol cream moisturizer reduces the appearance of acne, redness, and scars, as well as soften rough or uneven skin texture and tone. According to LilyAna Naturals retinol cream reviews, this cream can be used at night as a restorative formula to wake up with healthy skin, ready to take on a busy day.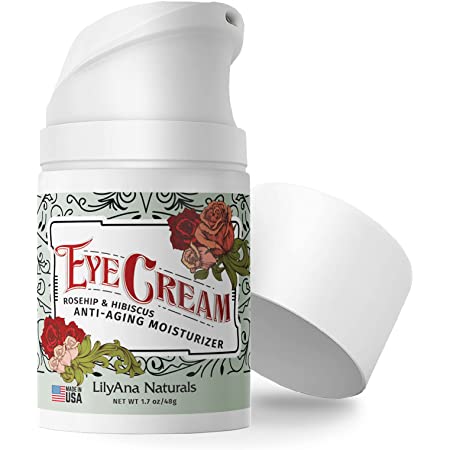 LilyAna Naturals Eye Cream ($39.99) $29.99
Didn't get enough sleep? Maybe you've been tired and stressed lately. Try using LilyAna Naturals Eye Cream to smoothen out the puffiness and dark circles from your under-eyes. This eye cream is made with a blend of rejuvenating ingredients like vitamin C ester, vitamin E, rosehip seed oil, hibiscus flower, and rosemary leaf extract to instantly relax and nourish the areas around your eyes – LilyAna Naturals eye cream reviews are proof. Suitable for all skin types and safe for even the most sensitive or reactive skin, use this eye cream twice a day to achieve a refreshing feel that lifts, tones, plumps, and reinvigorates the skin.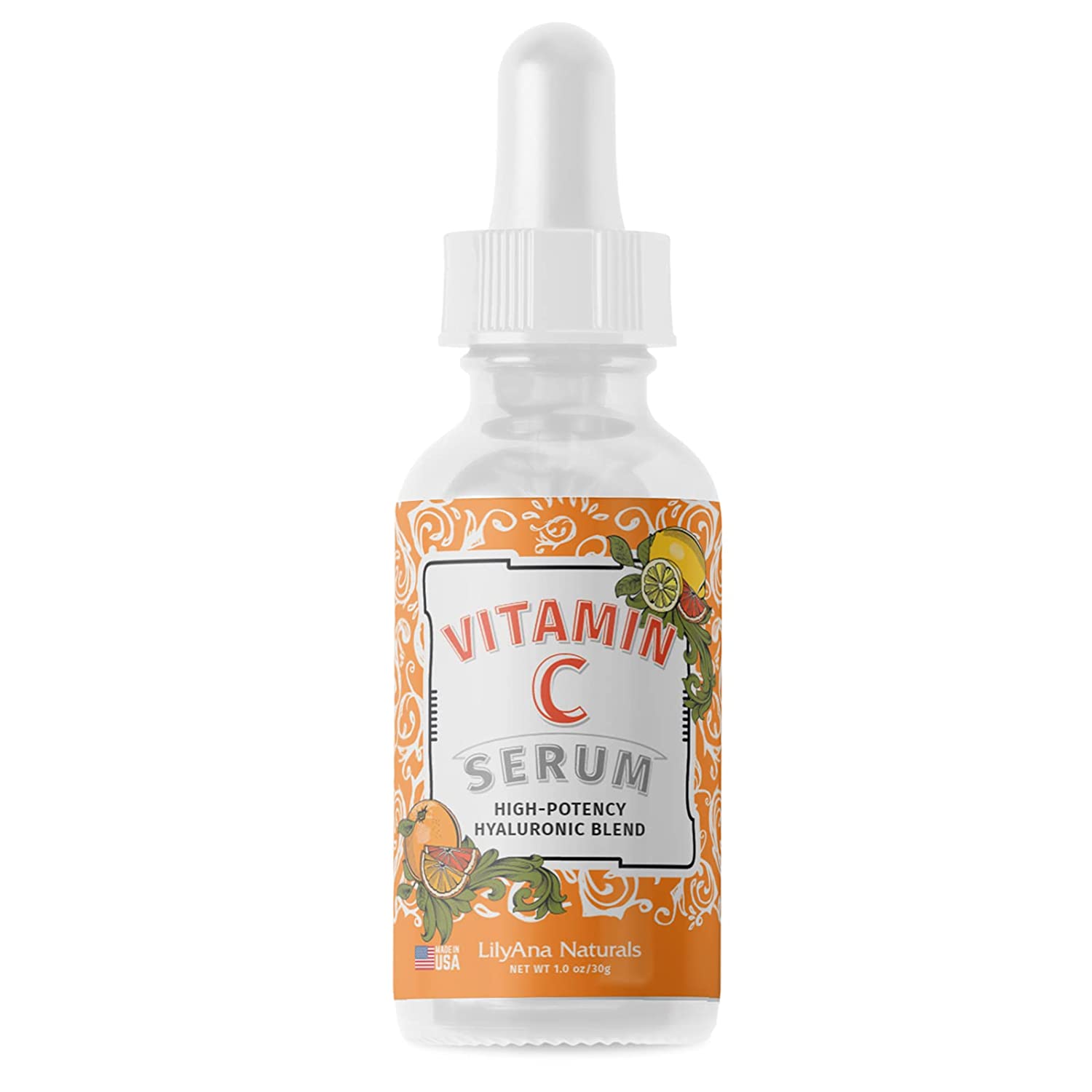 LilyAna Naturals Vitamin C Serum ($29.99) $14.87
LilyAna Naturals Vitamin C Serum quenches dry skin while delivering potent antioxidants for everyday radiant and glowing skin. A natural blend of proven anti-aging ingredients such as vitamin C & E, aloe leaf juice, wild geranium, dandelion extracts, jojoba oil, and hyaluronic acid makes the skin look and feel rejuvenated, refreshed, and youthful. This vitamin C serum is non-comedogenic, absorbs into the skin instantly, and feels light and calming on the skin. Safe for all skin types, the serum revitalizes dull skin and promote collagen production while making the skin firmer.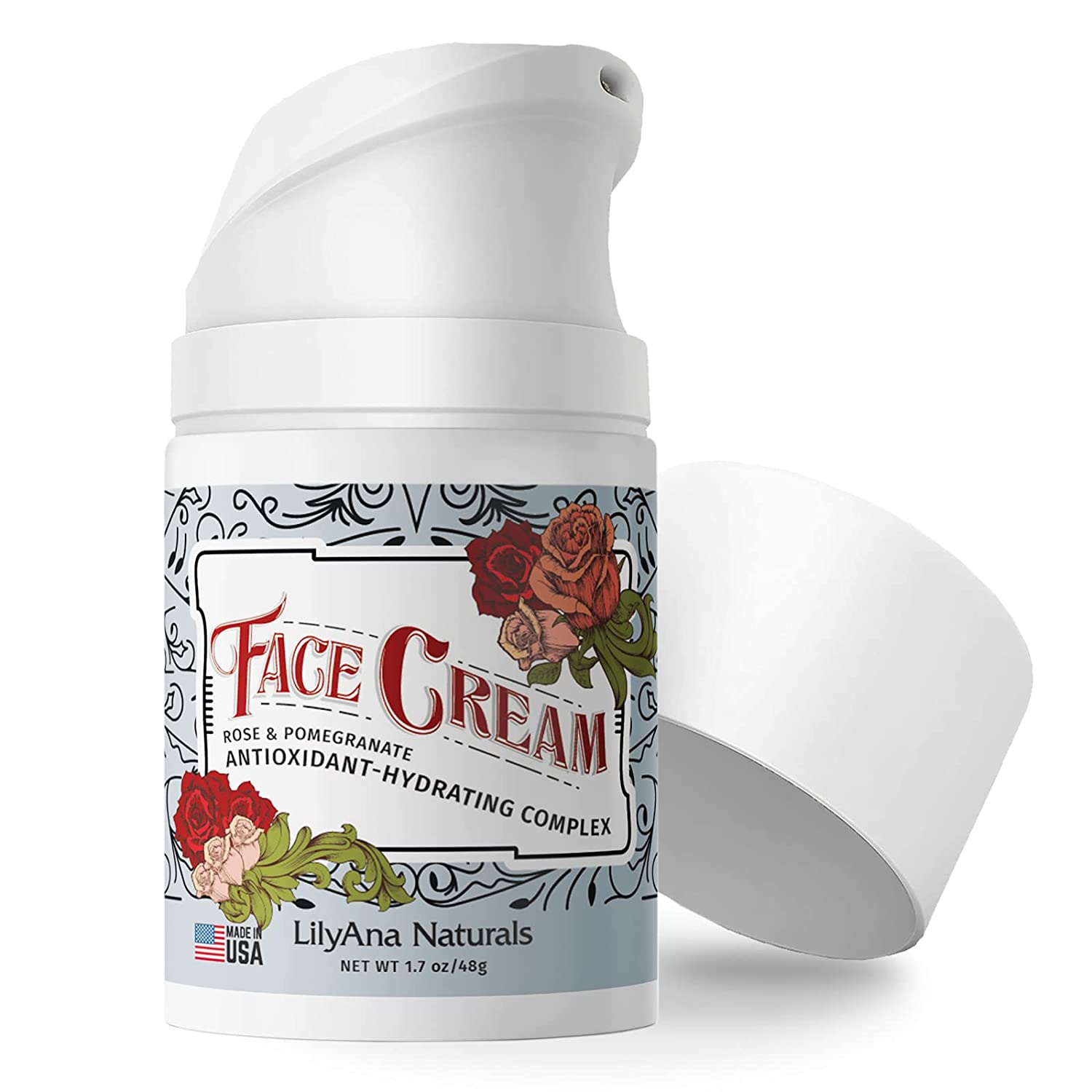 LilyAna Naturals Face Moisturizer ($17.87)
So, you've applied your serum. Now it's time to transform the look and feel of your skin with LilyAna Naturals Face Moisturizer for all-day hydration and nourishment. Crafted only with the best skin-transforming botanicals like rose distillate, aloe vera juice, vitamin C ester, vitamin E, and cranberry, lemon, and orange extract, this face moisturizer targets dullness, dark spots, and hyperpigmentation while revealing soft, radiant, and smooth skin. According to LilyAna Naturals face cream reviews, this cream is lightweight and non-comedogenic, and absorbs instantly into the skin to bring out your natural glow!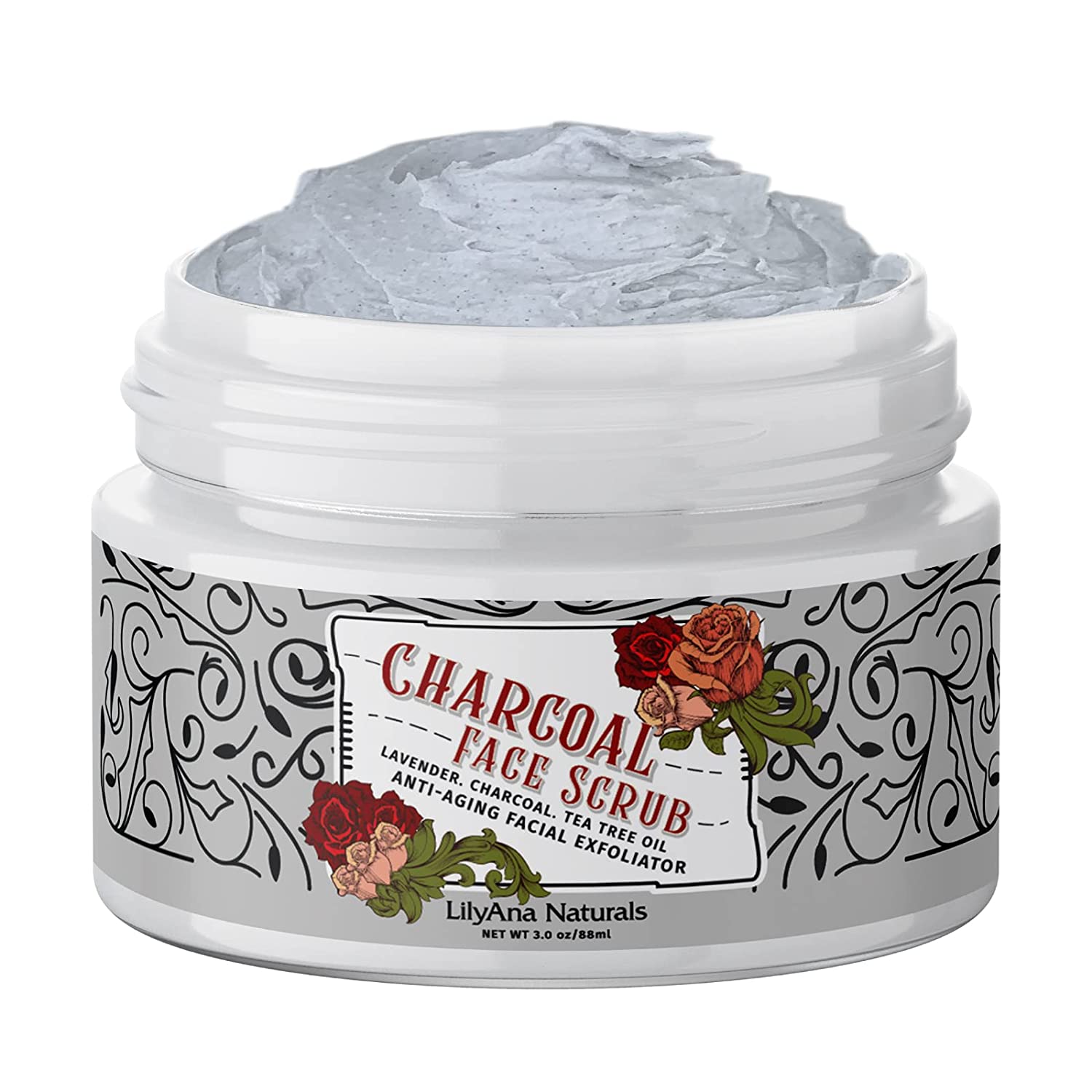 LilyAna Naturals Charcoal Face Scrub ($14.99)
Whether you're headed for a busy day at work or are back and want to relax your tired and stressed skin, LilyAna Naturals Charcoal Face Scrub is the replenishing dose your skin needs. Made with a rich blend of active ingredients like aloe vera juice, sunflower oil, lavender oil, tea tree oil, and charcoal, the face scrub is the perfect way to rid your skin of impurities and environmental stressors. Charcoal scrub helps minimize excessive oiliness, breakouts, and blemishes, while targetting dead skin cells to make your skin radiant. Use 2-3 times a week for best results.
Up Next: This skin-firming serum is my new favorite skincare discovery