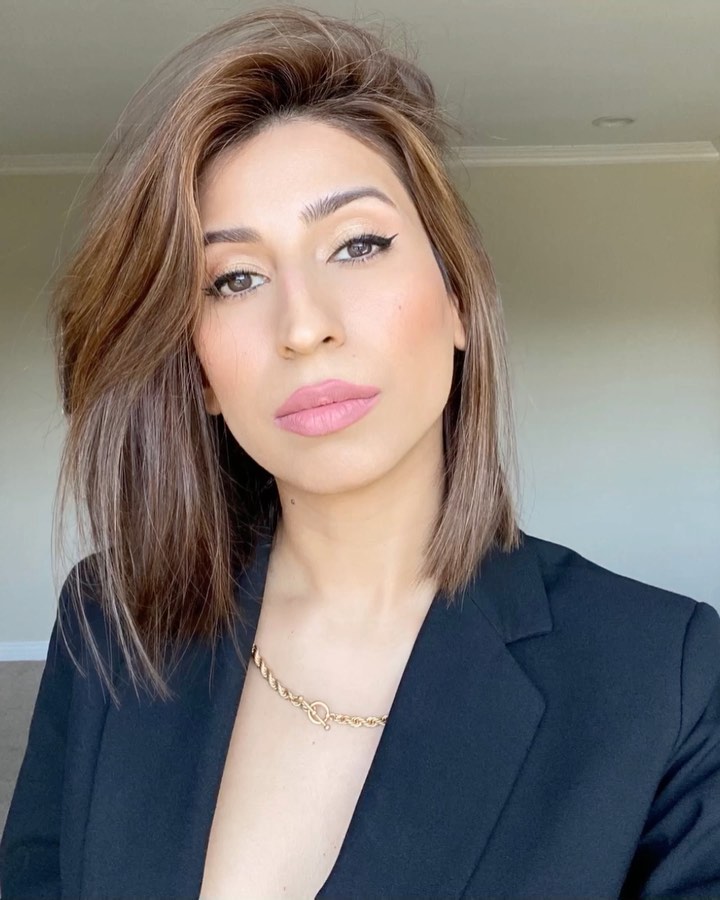 This unique lavender + chamomile oil feels like a dream. No, I am not exaggerating. With the power to relieve any inflammation and stress, this oil is incredibly soothing. It is a powerhouse of relaxation and nourishment for my skin. Admittedly, I have a thing for soothing and skin-relaxing products, but this Model Off Duty Beauty product is by far the best lavender oil I have ever found. I am talking about the Midnight Zen Sleeping Face Oil by Model Off Duty Beauty.
For me, beauty is beyond superficial makeup and skincare. It is about ensuring that I take proper care of my mind and my body along with my skin. In fact, there are so many other things I can associate with beauty. From being active to being in a good headspace, everything plays a role. That is why I really appreciate calming oils in my regimen. They are stress relievers, not only for my skin but for my mind as well.
I have been using this oil for about two weeks now and I could not have been more impressed. This oil has improved the look and feel of my skin. But most importantly, in just about a week, it has visibly reduced my skin's inflammation. In fact, my skin also feels firmer and plumper. Apart from this, this lavender facial oil has been the most soothing addition to my regimen. It almost feels meditative. I am obsessed. Now, whenever I feel a little too stressed a few drops of this oil work like a charm.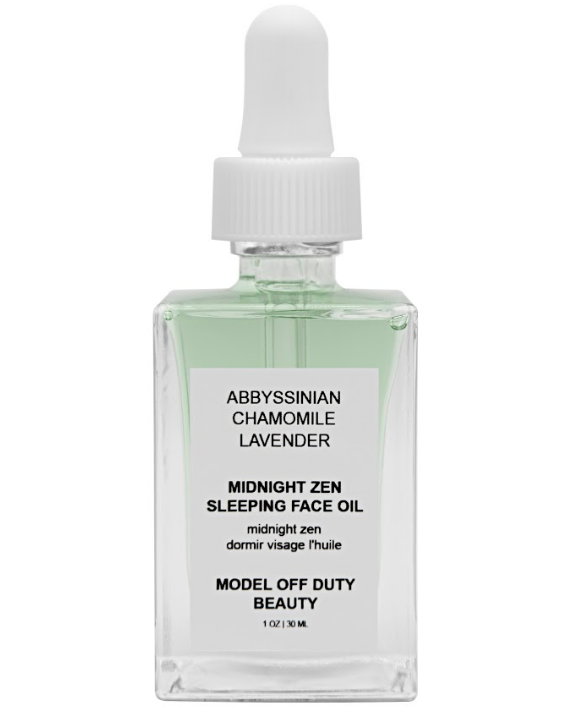 Model Off Duty Beauty Midnight Zen Sleeping Face Oil
In my skincare regimen, using this facial oil is simply another step along with my night moisturizer. The best part is although it's a face oil, it is completely non-greasy and lightweight. To be honest, in just a few applications, I felt the ultimate skincare zen and I knew it is here to stay. Rich in antioxidants, this is the best lavender oil for the face I have ever found. Another reason why I am so happy with this lavender facial oil is that it is made of ingredients that are all clean, vegan, and natural. As a matter of fact, they are GMO-free, cruelty-free, gluten-free, paraben-free, sustainable, phthalate-free, and non-toxic as well. It is free from any questionable ingredients and suitable for all skin types, which makes it the best lavender oil I've ever laid my hands on.
What Makes It The Best Lavender Oil?
Lavender – Filled with calming, anti-aging, and anti-acne properties, lavender is like a miracle worker. It assists in the elimination of acne while brightening and tightening the skin.
Chamomile – Another extraordinary ingredient filled with anti-inflammatory and antioxidant properties is chamomile. It helps in calming stressed or inflamed skin.
Abyssinian – Another element that adds love to this oil is Abyssinian. With incredible moisturizing and anti-aging powers, this ingredient helps in replenishing any lost moisture.
Perilla – Perilla adds anti-bacterial and anti-inflammatory assets to this oil which makes it exceptionally calming for acne-prone and sensitive skin.
Up Next: 9 Incredible Beauty Products You Can Definitely Rely On