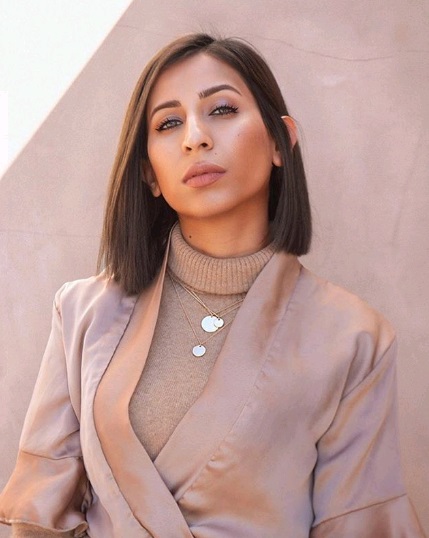 The realm of skincare is filled with a slew of products; however, not all products are good for the skin. That's why the skincare industry has come up with categories like 'natural skincare', 'clean beauty', and 'paraben-free products'. I have always been obsessed with these safer categories, especially when it comes to products that make contact with my skin. In a world where picking safe products is extra tough, I take pride in sharing one of the safest skincare products I have ever found. I am talking about the Truly Clean White Rose Cleanser by Model Off Duty Beauty.
Moreover, not only is this cleanser gentle and non-abrasive, it is incredibly effective. As a matter of fact, it is all your skin needs for a well-cleansed, plump, and dewy-looking glow. If you are ready to level up your skincare regimen with this paraben-free cleanser, keep scrolling!
Model Off Duty Beauty Truly Clean White Rose Cleanser
I have been using the Truly Clean White Rose Cleanser by Model Off Duty Beauty for months now and I am pretty confident when I tell you this simple product has transformed my skin. In just a few applications, this paraben-free cleanser has powered my dehydrated skin for a radiant-looking glow. This product is flooded with the goodness of naturally soured ingredients like organic rose water, almond oil, and shea butter along with hibiscus extract.
How This Cleanser Helped My Skin?
This paraben-free cleanser is a non-comedogenic product that works to cleanse my skin without stealing my essential oil. It has the power to detoxify my skin while minimizing my pores. Along with that, it has the power to deliver a burst of nutrition and hydration to my skin. But, that's not it. Read on for a list of benefits this cleanser delivered to my skin.
Anti-Inflammatory Properties: With plenty of anti-inflammatory properties, this cleanser treated any signs of redness or irritation from my skin.
Healing Powers: This cleanser is filled with healing powers of rose water that works to treat all signs of breakouts, dermatitis, or eczema.
Anti-Aging Powers: With the powers of almond oil, this product serves as an anti-aging cleanser that defeats all signs of aging, dullness, and dark circles.
Protects The Skin: With exceptional ingredients, this cleanser also protects the skin from any damage due to sun or free radicals.
Hydrates The Skin: With the powers of shea butter, this cleanser hydrates and moisturizes the skin. Plus, it fills my regimen with the goodness of antioxidants along with vitamins A and E.
About The Brand: Model Off Duty Beauty
Model Off Duty Beauty is a clean brand that I have relied on for safe and effective skincare. Not only does this brand commits to producing clean beauty products, but all its ingredients are also 100% natural, vegan, and organic. Along with that, every product by Model Off Duty Beauty is free from any questionable components like GMOs, parabens, phthalates, synthetics, and toxins as well. Plus, whether its packaging or production, the brand is 100% sustainable and cruelty-free.  
Up Next: The only 7 beauty essentials you really need to grow