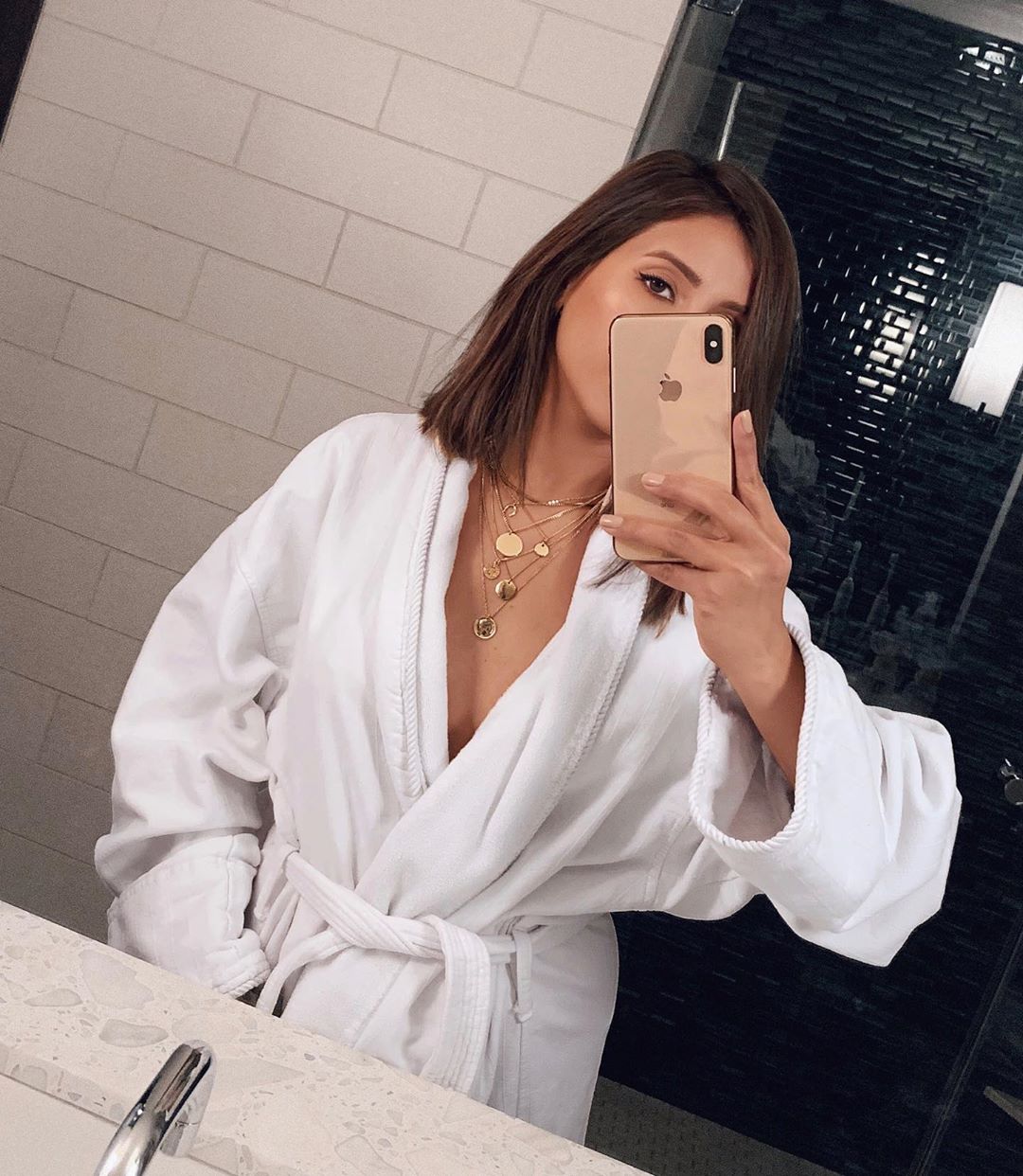 If you have always wanted a bright and glowing complexion, you need to introduce vitamin C with AHA or BHA into your daily skincare. Trust us, these two active ingredients are the best glow-getters you can ever find. Although they are surprisingly effective, you need to be careful while combining them. However, before understanding the basics of the application, we must discuss why you even need both vitamin C and exfoliating acids.
Understanding Vitamin C
Vitamin C has always been one of the most potent skincare ingredients. It is an extraordinary antioxidant, brightening agent, an anti-aging ingredient as well. More precisely, vitamin C helps your skin by repairing and restoring any skin damage and naturally increasing collagen production to make it more youthful-looking.
Acids: AHA & BHA
Both AHA and BHA are two outstanding chemical exfoliants. They work by loosening and peeling your dead skin cells away. They are the key to instantly bright and clear skin. Not only that, but with time AHAs and BHAs can help you get rid of dark spots, fine lines, and even acne. More accurately, AHAs are also referred to as alpha-hydroxy acids. Some of the most common and potent AHAs are glycolic acid and lactic acid. BHAs, on the other hand, are short of beta-hydroxy acids, they constitute acids like salicylic acid. While both are exfoliants, BHAs exfoliate deep inside the pores.
How To Combine Vitamin C & Acids?
Vitamin C and exfoliating acids are highly effective ingredients when it comes to getting rid of any dullness or discolorations. But it is tricky to combine these two highly potent ingredients because they function differently. Nevertheless, if you pair them the right way, they can give unparallel results. The only trick is to apply products in an accurate order and at an accurate time. Read on for the ultimate ways to combine vitamin C & AHA/BHA products.
What We Recommend?
We have planned to make your journey towards glowing skin the smoothest sail – that is why we highly recommend Model Off Duty Beauty's 100% natural products that you can simply incorporate right away.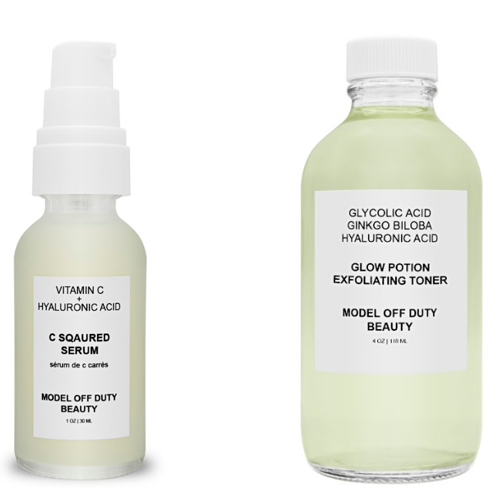 Model Off Duty Beauty C Squared Serum + Model Off Duty Beauty Glow Potion Exfoliating Toner
#1 Pick Different Times of Day
This is by far the easiest method to incorporate both vitamin C and acids in your daily skincare. Simply apply them at different times of the day. If you are a beginner, you must keep your active ingredients separate from each other. This is the best way to avoid any skin irritation.
#2 Simply Alternate Mornings Or Nights
This is another simple method of combining. You can simply alternate between your vitamin C product and an acid-infused product at the same time of day. So, one morning you can use a vitamin-C product and the other morning you can incorporate the exfoliant. This gradual incorporation can be beneficial for people with sensitive skin as well.
#3 Apply Both At The Same Time
Yes, if you consider yourself a pro, you can definitely apply them at the same time. If done the right way, it can actually enhance the results. Typically, you must pick L-ascorbic acid (A type of vitamin C) with any acid that has a low pH. (Preferably under 3.5)
#4 Apply Them At Atleast 30 Minutes Apart
This is another way of combining both ingredients. You can start by applying your serum and wait for at least 30 minutes and follow it with your acid-infused product. This waiting period gives time for proper absorption and evidently increases efficiency.