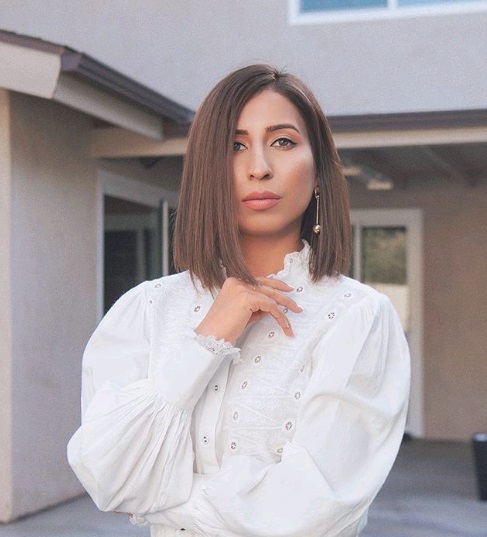 My skincare regimen has always had three key components: a cleanser, a serum, and a moisturizer. In fact, I have been a firm believer that anything apart from these three basics is simply an extra step. Perhaps because I have always had oily skin. In my head, I am just one wrong product away from a bad breakout.
But if you have skin as oily as mine, you know preventing that inevitable heavy, greasy feeling is time-consuming task. Trust me, right from blotting papers to setting powders; I have tried every quick fix in the book. But nothing really seemed to work. That's when I knew I needed to add a toner to my regimen. After, all a toner is all you need to dial down all the unwanted greasy feeling.
As you might have figured, I like to play safe. In fact, when it comes to my skin, I never take risks. I pick highly-reviewed products that are made up of natural and nourishing ingredients. So, when I say I researched, I am talking checklists and bullets points. My in-depth research led me to a green tea toner called Sublime Green Tea Hydrating Toner by Model Off Duty Beauty.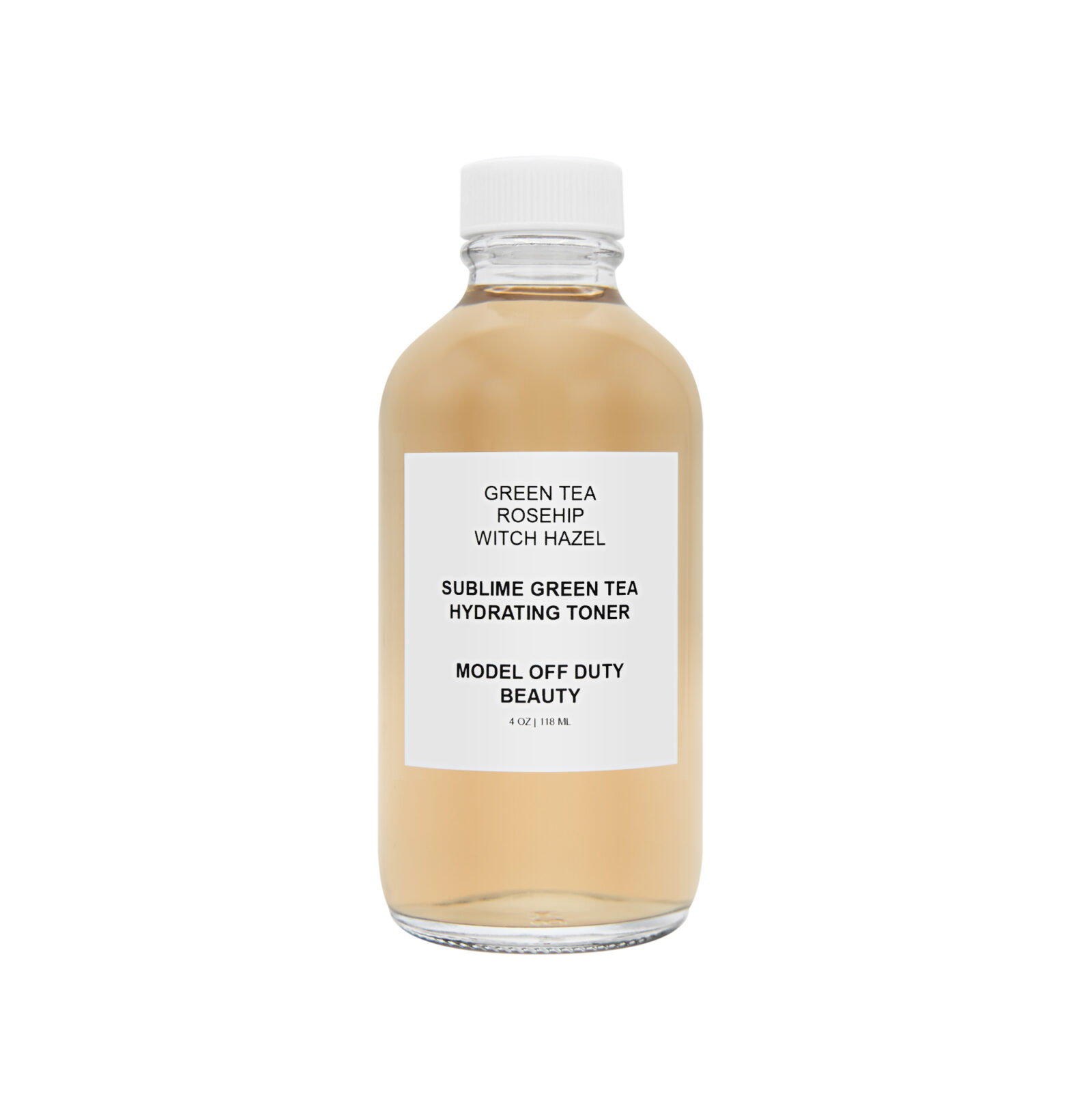 Model Off Duty Beauty Sublime Green Tea Hydrating Toner
I have been using this hydrating green tea toner for over a year now, and I am in love with my skin. Not only does this toner balance my skin's oil production, but it also hydrates and refreshes my skin right at the beginning of my routine. Along with that, this toner works to restores my skin's natural pH balance and unclogs the pores. Just one application, this facial toner gave me a brighter and balanced complexion, and a few consistent applications gave me a vibrant and younger-looking glow. It's as good as a splash of freshness-filled nourishment.
Natural & Nourishing Ingredients

Here is a list of all the naturally sourced and supremely nourishing ingredients that make this green tea toner a must-have.
Green Tea – Green tea adds the powers of EGCG into this toner which is an all-natural antioxidant. With the powers of green tea, this toner protects my skin from any potential damage due to the sun as well as free radicals. Plus, it is incredibly anti-aging and nourishes the skin with vitamin B and E.
Rosehip – With the powers of rosehip, this toner treats pigmentation and dark spots. Plus, it hydrates my skin and boosts my skin's natural collagen levels.
Witch Hazel – With the help of witch hazel, the toner serves as a natural astringent. Plus, it works to tighten the pores and treat acne to deliver a healthy, clarified radiance.
Aloe Vera – While most toners are harsh, this toner is filled with 100% pure aloe vera. This is what makes this facial toner completely suitable for even the most sensitive skin types. Along with that, aloe vera makes this toner cooling and comforting as well.
Free From Any Questionable Ingredients

This toner has been a game-changer for my skin. But, the reason I actually felt confident enough to pick this toner has to be the fact that it is completely natural and free from any questionable ingredients. The Sublime Green Tea Hydrating Toner is made up of all clean, vegan, and organic ingredients. Not just that, it is free from any parabens, phthalates, GMOs, synthetics, and toxins. It has been a dream-come-true for my skin.
Up Next: 7 buzz-worthy skincare launches to add to your arsenal right away