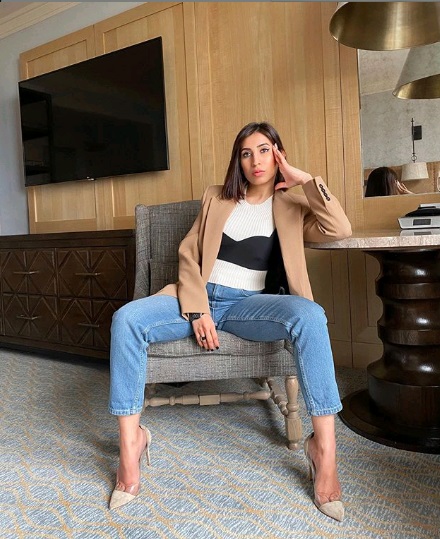 Not too long ago, I considered facial oils as skincare products that could hamper the well-being of oily skin. In fact, Oil and face in the same sentence seemed like an awful lot of risk. But, a few months back I was introduced to clean, vegan, and natural facial oils by impressive brands like Model Off Duty Beauty. They gave me the courage to try a facial oil for the first time in my life. I began my facial oil journey with the Supreme Even Skin Blue Tansy Face Oil by Model Off Duty Beauty. And I was blown away! The results were AMAZING. It made me realize facial oils are the soul food for the skin.
Since then I have been trying facial oils by MODB and each one is better than the other. They are transformational. In fact, all my scars and blemishes have disappeared. This is the clearest my skin has ever been. This was a once-in-a-lifetime breakthrough for my skincare journey and I had to tell all the ladies out there who are still struggling with fear of breaking out every day. You deserve better. You deserve the love of facial oils. To express my profound love for facial oils, I have created a list of the top 5 reasons why my opinion about facial oils drastically changed!
Reasons Why You Should Start Using Facial Oils
#1 The Cleaner Variants Are Suitable For All Skin Types
Yes, whether your skin is oily or acne-prone, or even excessively sensitive, there is a facial oil for you. You deserve to hydrate your skin regardless of your skin type. In fact, your skin craves nourishment. Facial oils are meant to balance oil production, and they suit all skin types.
#2 The Secret To Gloriously Glowing Skin
I am spilling the beans out here. Yes, facial oil is all you need for that compliment-worthy glow. There is a facial oil for you that hydrates your skin for a visibly dewy glow. I like to call my facial oil a little bottle of glow.
#3 They Are Restorative In Nature
I wish someone told me this sooner, but there isn't any damage that a few drops of the right facial oil cannot fix. Whether it is an uneven skin tone, uneven texture, dark spots, inflammation, or pigmentation, incorporating a facial oil is a no-brainer. They are extraordinarily restorative and trust me, you need them.
#4 All You Need For Plump And Pretty Skin
The right facial oil can defy gravity. Yes, just a few months of using the right facial oil made me realize a facial oil is a lift up in a bottle. My skin is significantly smoother, plumper, and tighter. I am obsessed with my skin and I want you to feel that for yourself.
#5 Facial Oils Are Your Key To Relaxation
After thorough research and using them myself, I learned that massaging the right facial oil the right way encourages the lymphatic drainage system. This further facilitates the removal of toxins from the tissues. Out of all the skincare products out there, this is the most relaxing way to purify your skin. You deserve a soothing experience and facial oil is just the product for you.
What Do I Recommend?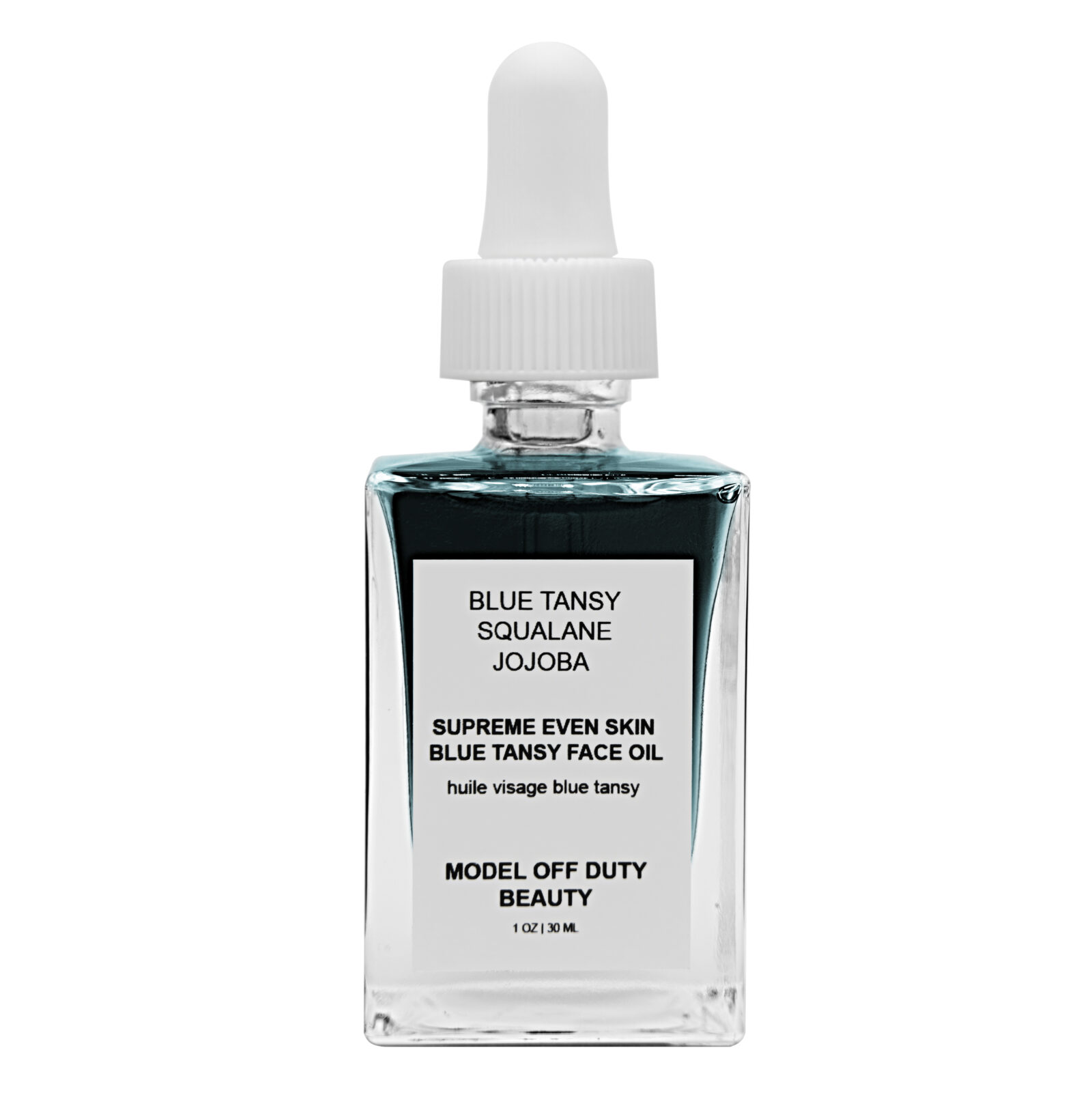 Model Off Duty Beauty Supreme Even Skin Blue Tansy Face Oil
As mentioned above, I started my facial oil experiments with this facial oil by Model Off Duty Beauty. And I am not exaggerating when I say all the facial oils by the brand are just perfect. But, this face oil is my personal favorite. It not only offered the most soothing experience for my skin it delivered a radiant glow. Filled with Blue Tansy, Squalane, jojoba oil, and jasmine, this face oil targets
acne & breakouts
excessive dryness & dullness
uneven skin tone