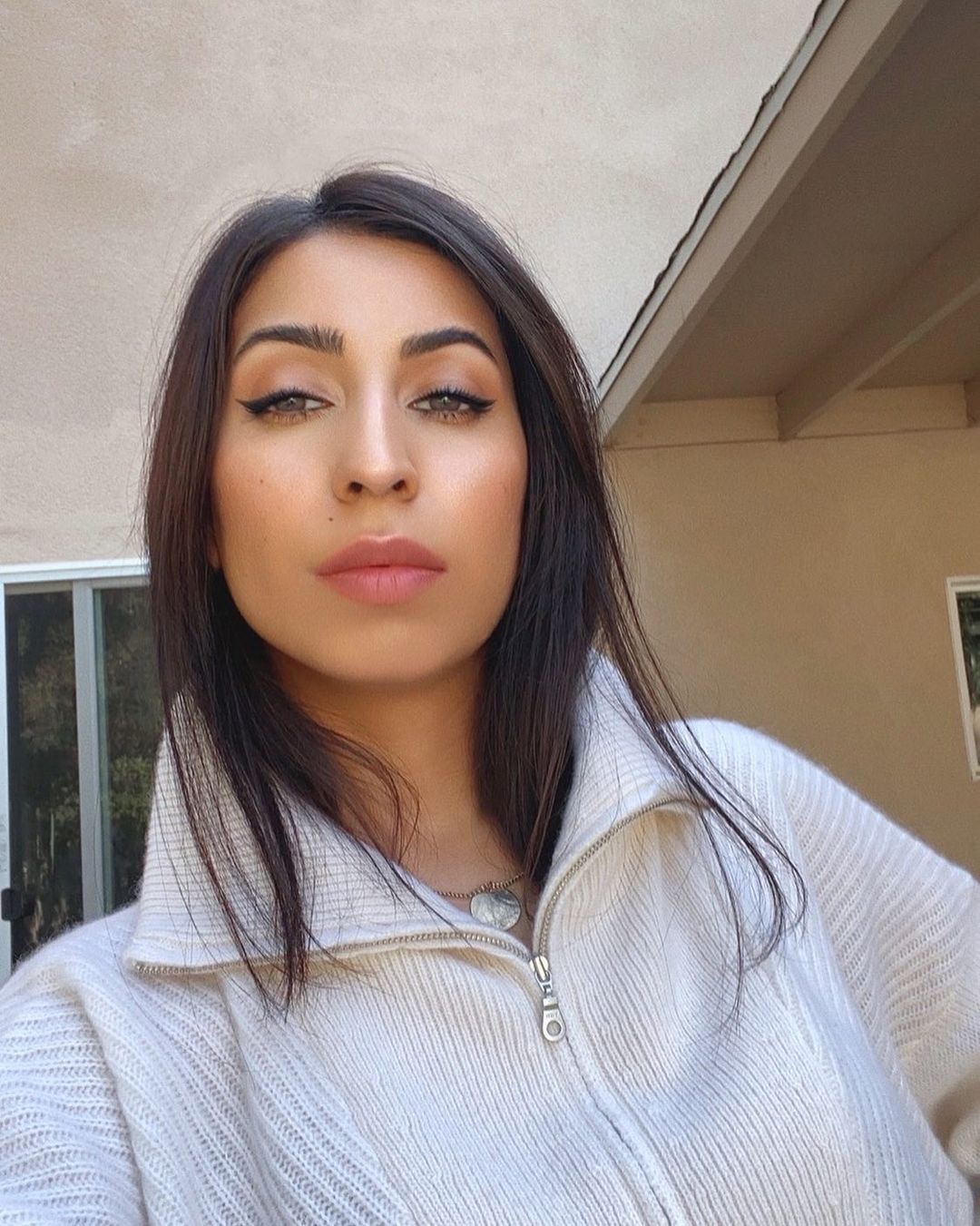 Oversized sweaters, pumpkin spice latte, and fluffy socks that's the way everybody likes to imagine the winter season. However, when it actually arrives, it comes with dry patches and accentuated wrinkles. For years, I was the victim of winter dryness every time I cleansed my skin. In fact, I just couldn't get rid of dry patches around my mouth. It was a nightmare. Recently I came across a cleanser that promised to cleanse my face without drying it off. Although it sounded too good to be true, I gave it a chance. Well, it was that cream cleanser or dry-looking skin all season long.
As made up as it sounds, this cleanser is actively preventing my skin from freaking out these winters. I am talking about the cream-based cleanser by Model Off Duty Beauty called the Glow + Hydrate Cream Cleanser Hybrid.
Model Off Duty Beauty Glow + Hydrate Cream Cleanser Hybrid
The Glow + Hydrate Cream Cleanser Hybrid
Over the years, I have tried all sorts of products to get rid of dry patches, but all of them backfired. They either made my face too greasy or made me sweat. I never knew I could go for a cleanser that never dries my face in the first place. In just one application, this cleanser not only cleansed my skin but gave me a radiant-looking complexion. Filled with the powers of all-natural superfruits, this clean beauty cleanser is all I needed to kickstart my winter skincare routine.
What Makes It The Perfect Pick?
This nourishing cleanser is the perfect blend of ultra-nourishing ingredients to deliver glowing and hydrated-looking skin. But, when asked what makes this cleanser perfect? It's the generous blend of natural, clean, vegan, and organic superfruits like green tea, cranberry seed oil, primrose oil, olive oil, rooibos, rosehip seed oil, carrot seed oil, jojoba seed oil, coconut oil, pomegranate fruit extract, pineapple fruit extract, papaya fruit extract, and sunflower seed oil.
5 Reasons Why It's the Perfect Product For Winters
This cream-based cleanser is undoubtedly an ideal pick for a nourishment-filled cleanse every day. Apart from all the nourishment, it helps my skin in various ways. Read on to find out.
Never Dries My Skin: The best benefit of this cleanser has to be it works without ever drying my skin. It never steals my essential oils. Rather, it moisturizes my skin.
Clears Acne & Unclogs My Pores: For a product that's mostly cream-based, it works wonders to cleanse my pores and delivers a smooth and even-toned complexion. Plus, it helps in clearing and preventing any acne by balancing my natural oil production.
Soft & Supple Glow: Not only is this cleanser nourishing, but it is also flooded with anti-aging and anti-inflammatory powers that works to deliver bouncy and smooth-looking skin.
Comforts & Hydrates My Skin: With a blend of all-natural and calming ingredients, this cream cleanser banishes any signs of itchiness and dryness.
Protects My Skin: This magnificent cleanser even works to overtime to protect my skin from the harmful effects of the sun and free radicals.
Safe For My Skin & The Environment
Not only is this cleanser a perfect pick for winters, but it is also the perfect pick for skincare fanatics like me who love to pick natural ingredients. This cleanser is produced by a clean beauty brand called Model Off Duty Beauty. The brand commits to using ingredients that are 100& natural, vegan, gluten-free, GMO-free vegan, paraben-free, non-toxic, and phthalate-free. Not just that, all its methods are 100% cruelty-free, sustainable and its packaging is completely recyclable. It's a complete package; you've got to try it for yourself.
Up Next: This Vitamin C Serum Is The Key To My Even Skin Tone