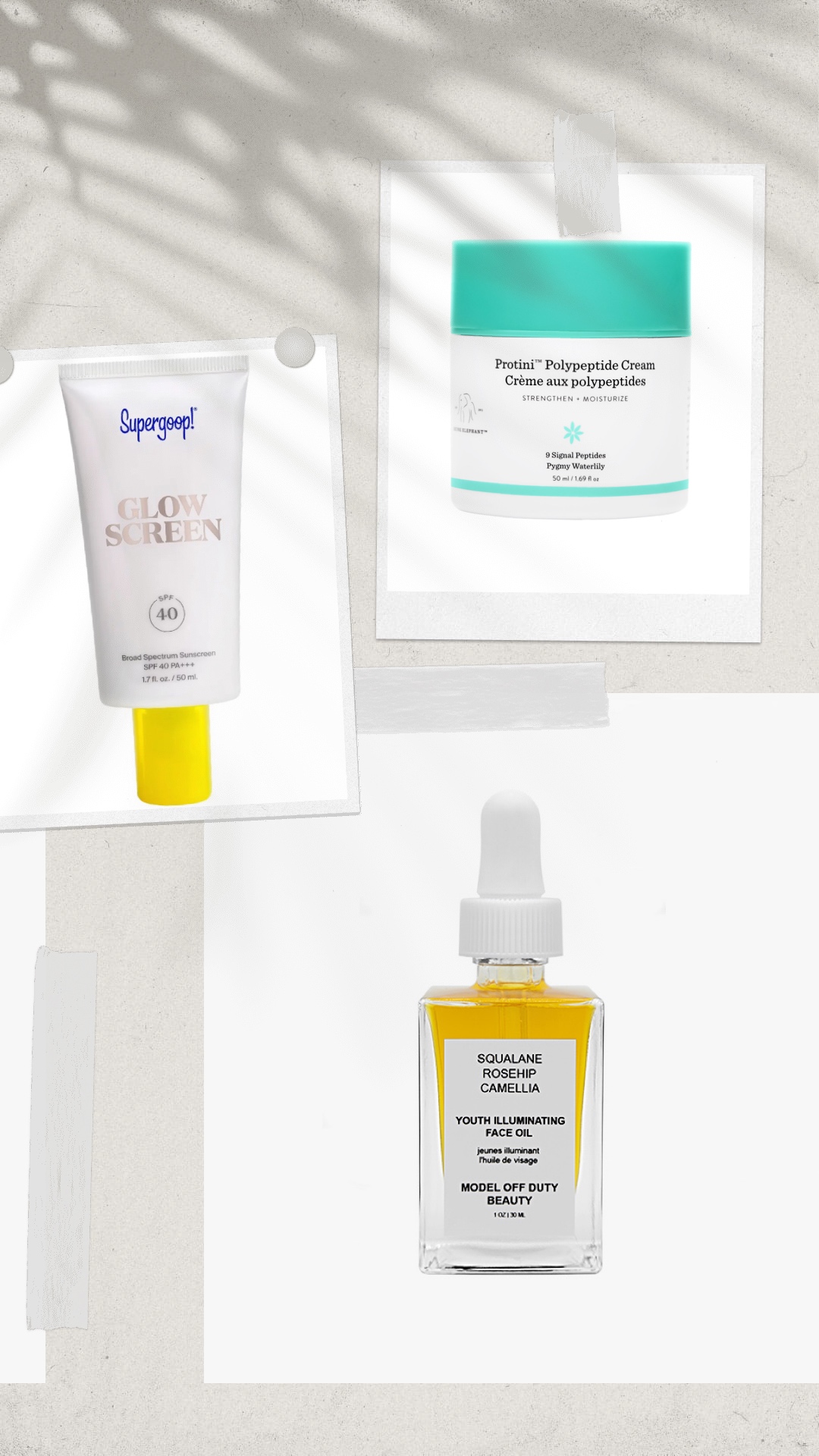 If you want your skincare products to work, you need to understand what your skin lacks and which skincare products fill in those gaps. This is an extravagant process. That is why they say finding effective and affordable skincare is like winning a lottery. Surely, everyone has unique needs and everyone needs to find out what works for them while constantly updating their skincare. But, along with that, everyone has at least one product they turn to with absolute trust time after time.
Amidst this ever-expanding world of skincare products, we have narrowed down a list of the 6 best skincare products that offer us a safe space. We have curated a list of the top 6 skincare products that we have been using over and over again. Just like people have their own comfort food, when it comes to skincare, these classic skincare products are our comfort picks. We can trust them with our eyes closed. Also, we firmly believe that your skincare routine is incomplete without these products enlisted below. Without any delay, let us introduce you all to the top 6 skincare products that we cannot live without.
Hyaluronic Acid 2% + B5 Hydration Support Formula
If you are looking for a product to brighten your complexion and combat signs of aging at the same time, you have hit the jackpot because The Hyaluronic Acid 2% + B5 Hydration Support Formula is the best skincare pick you can get your hands on. This product by The Ordinary is certainly not ordinary. It is one of the best serums that nourish your skin. In fact, from the very initial use of this product, you will realize that it is capable of offering the best hydration to your skin. You can pick this product for youthful-looking, bright skin. All you need are a few drops of this product twice a day, prior to your daily moisturizer, and voila.
This Supergoop product is the best skin care product out there. Applying a sunscreen is how we can implement the saying, "prevention is better than cure" into our daily routine. To reap all the benefits of sunscreen without the greasy feeling, you must pick this completely weightless sunscreen. Apart from being lightweight, this sunscreen is invisible, and scentless as well. Suitable for all skin types, this everyday primer is infused with SPF 40 to offer your skin the best kind of protection. Also, the Unseen Sunscreen SPF 40 is full of anti-aging properties. Pick this gel-based sunscreen to make your skin glow while effectively protecting it.
Creamy Eye Treatment with Avocado
This avocado-filled cream is the best way to nurture the skin under your eyes. You must select this eye cream to gently moisturize and hydrate the sensitive area around your eyes. It's time to bid farewell to dark circles, puffiness, and wrinkles around your eyes because this Creamy Eye Treatment with Avocado has all the nourishment your skin needs. This cream offers a luxurious treatment to make your under-eye skin smooth and clear. Experts highly recommend this eye cream. In fact, it is ophthalmologist tested and dermatologist tested as well.
This exfoliating toner is all you need to effectively brighten and improve your complexion. We highly recommend adding Glow Tonic by Pixi to your daily skincare routine. Pick this product to purify your skin and instantly elevate your entire skincare routine. If you want radiant, smooth, and clear skin, this toner will be the perfect pick for you. Infused with the powers of aloe vera, glycolic acid, ginseng, and several botanical extracts, this toner can completely eliminate all the excess oil from your skin to make your skin smooth and radiant. This glow-inspired toner can hydrate and nourish your skin in a matter of minutes. Another reason why this product is one of our favorites is, it is alcohol-free and cruelty-free.
Protini™ Polypeptide Moisturizer
This moisturizer is filled with the goodness of protein. That is why it is all you need for bright and fresh skin. It's almost like a protein shake, except it's for your skin. It is instilled with the most beneficial elements that make an exceptional natural cream to improve your skin's texture, elasticity, and complexion. It is suitable for all skin types. You must pick this cream to restore your lost glow. This cream has the power to make your skin more supple. Also, it has the soothing and strengthening factor that most creams lack. Filled with the goodness of anti-oxidants, this cream can moisturize, brighten, hydrate, protect and make your skin look younger, all at the same time.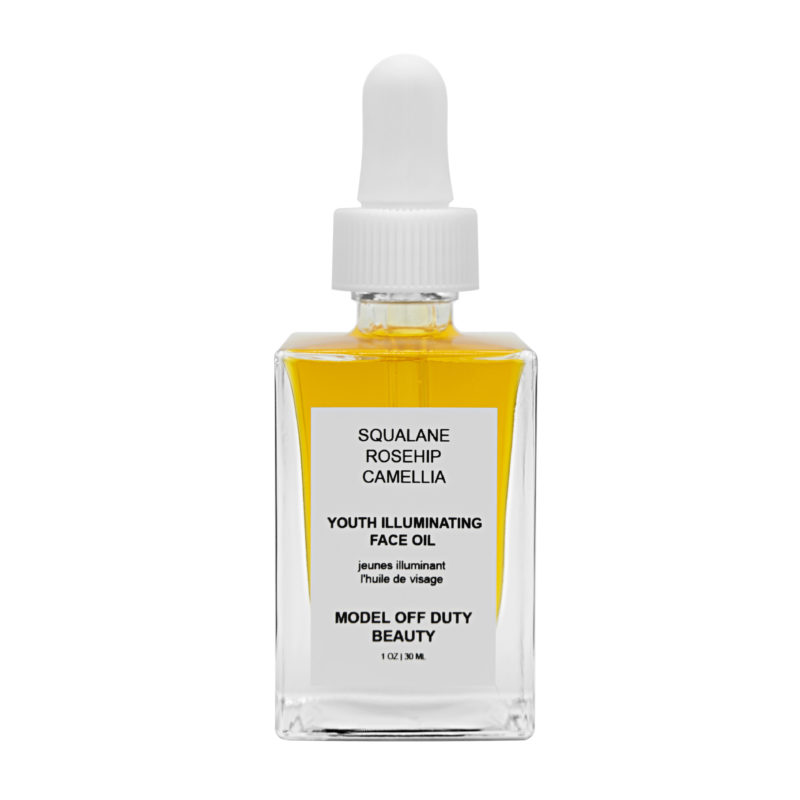 This Model Off Duty Beauty facial oil is filled with the goodness of natural ingredients like squalane, rosehip, and camellia. If you have been looking for a natural and vegan product to make your skin significantly younger, this is it. This is the most skin-loving anti-aging product we have ever found. Just a few applications of the Youth Illuminating Face Oil will brighten and tighten your skin. Add this clean beauty product to your daily regimen to nourish and hydrate your skin for that ultimate bright glow and evidently youthful-looking skin. This MODB facial oil will make give the experience of a lifetime; yes, it is that good. We strongly urge you to add this clean beauty product to your daily routine.
Up Next: 7 Cleansers For Dry Skin That Our Beauty Editors Cannot Get Enough Of