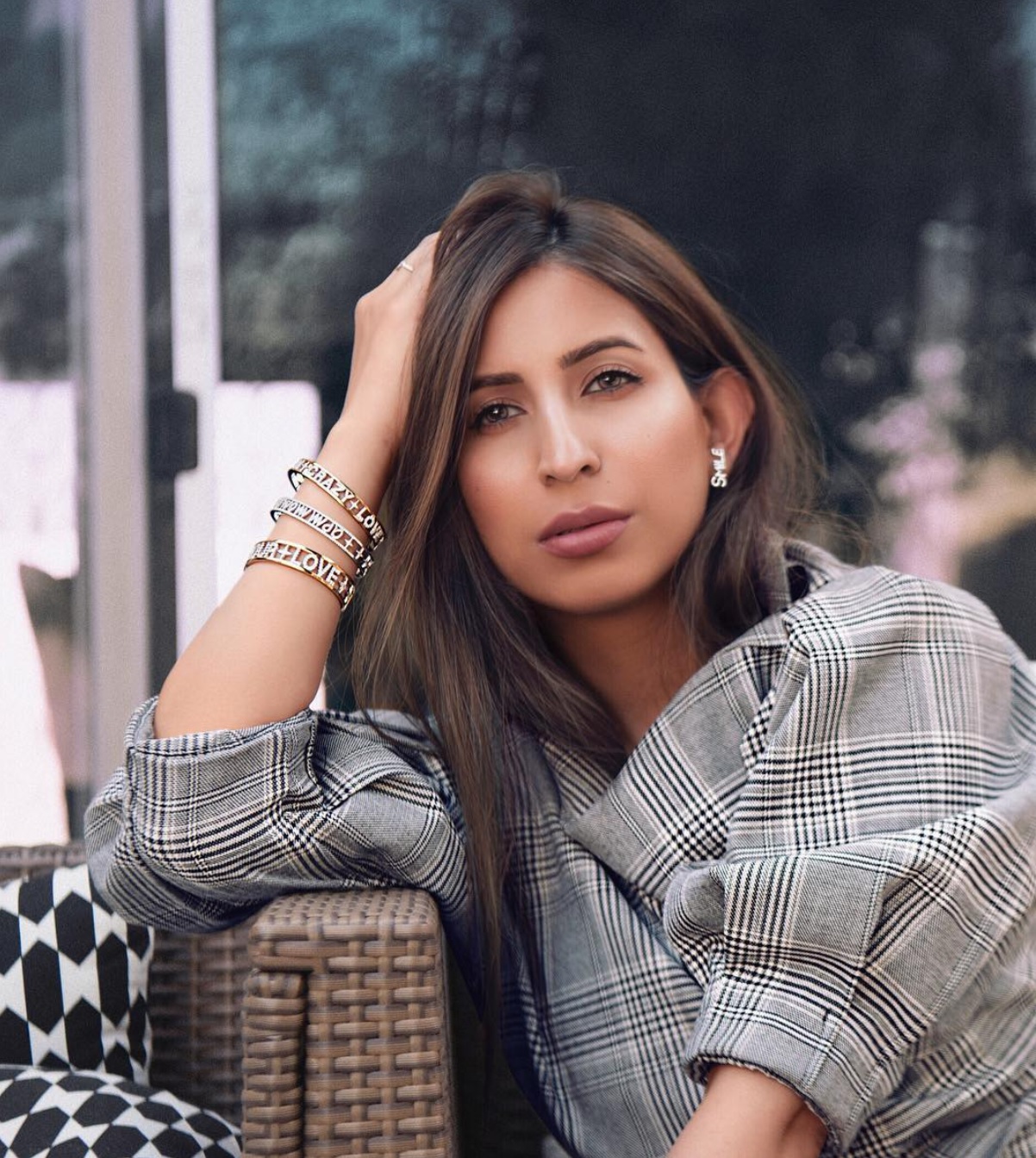 Before I divulge the name of the best ceramide serum for the skin, let me tell you a bit about ceramides. You may have heard about the word 'ceramide' before but probably didn't know what it actually means. In simple words, ceramides are the lipids (fats) that are found naturally in quite high concentrations in the uppermost layers of your skin. Given that it makes up over 50% of your skin's composition, the vital role they play should not come as a surprise.
Ceramides, in a way, form a protective shield on your skin by holding it together while keeping environmental threats away. It also ensures that moisture loss is minimum and protects against visible damage from pollution and other stressors. It makes sure that your skin stays hydrated and minimizes any signs of inflammation.
On younger skin, ceramides work even more effectively, but as we age, this natural layer starts depleting, which means our skin is easily exposed to the damaging effects of the environment. This means your skin could get drier and rougher, which will definitely boost the signs of aging. This is where ceramide products become the savior you've been waiting for. Of course, it's not just one product that will single-handedly cure the signs of aging. It might just take a village, but using ceramide products is a good way to kickstart your journey.
There is one brand that I can blindly put my faith in to keep my skin healthy, glowing, and youthful. And it has the best ceramide serum of 2021 that you should absolutely get your hands on. The Ceramide Super Flawless Serum by Model Off Duty Beauty is about to change your skincare game for the better, and you'll definitely thank me for it.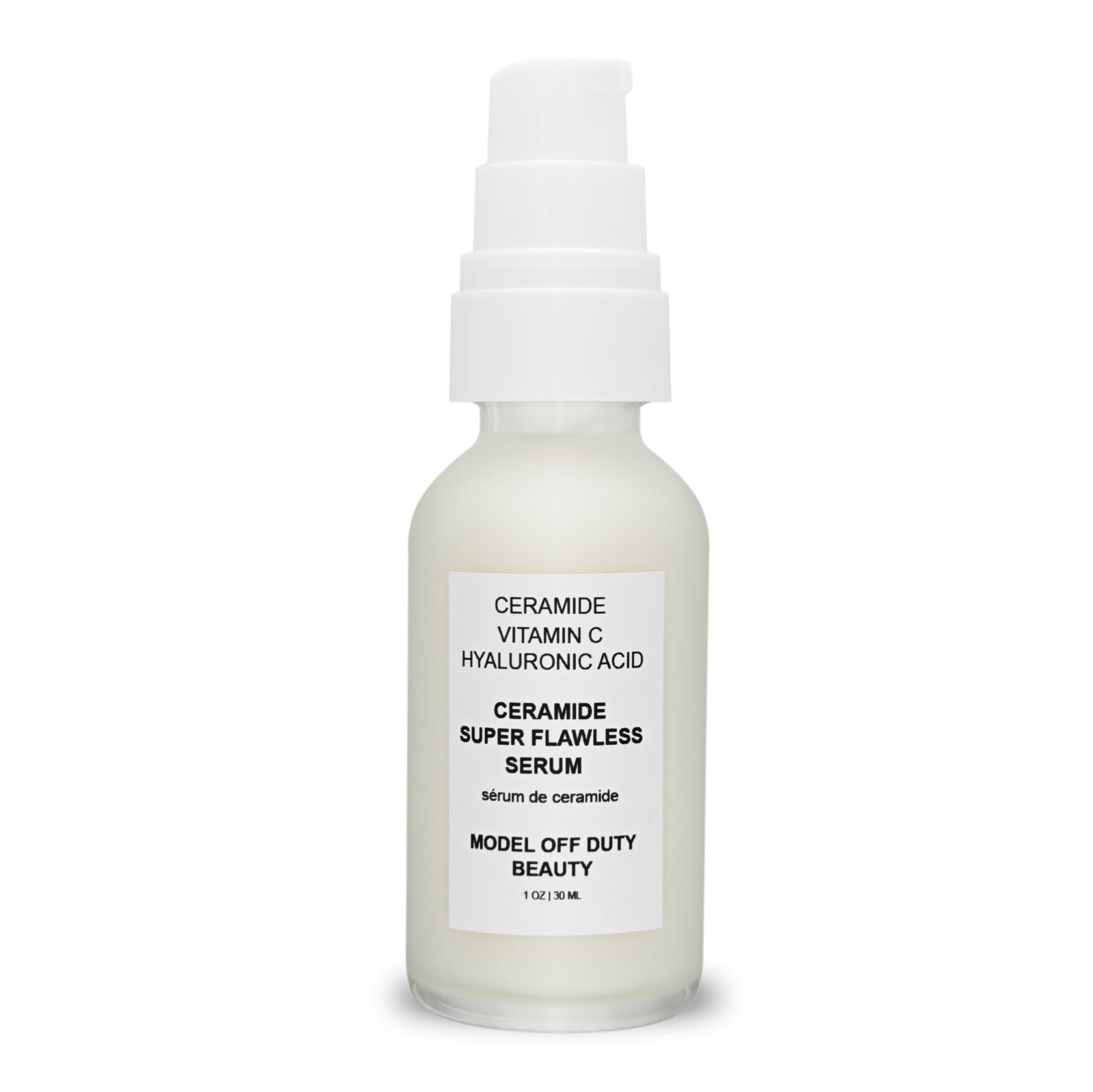 Model Off Duty Beauty Ceramide Super Flawless Serum
The Ceramide Super Flawless Serum by Model Off Duty Beauty should definitely earn a prime place on your skincare shelf. It is a product you probably didn't even know you needed. This ceramide serum for the skin acts as a booster to replenish and rejuvenate your appearance from the very first use. Trust me, I have never across a skincare product this soothing and gentle yet effective.
It makes me even happier that this product is vegan, chemical-free, non-GMO, cruelty-free, non-toxic, and made from absolutely natural ingredients. What keeps the environment happy keeps the skin overjoyed. This is one product from Model Off Duty Beauty that I am always going to swear by. And not just I, but so many happy customers feel the same way. The reviews that this ceramide serum has make the purchase even more worth it.
Now, of course, everyone wants to know what exactly is going on your face. Well, throw those worries aside because I am about to tell you the wonderful ingredients that make up this amazing serum and how the ceramide serum benefits your skin in more ways than one.
The Ingredient List
Ceramide: Of course, the main ingredient in this serum is ceramide, which replenishes the natural lipids that deplete due to interactions with harmful environmental stressors or even the natural aging process. It helps restore the lost moisture and strengthens the skin's natural barrier, preventing any harm from unknown factors.
Vitamin C: Vitamin C is known for its brightening properties that give you a radiant complexion. It also happens to be a very reliable anti-aging ingredient as it supports the production of collagen. If you have stubborn dark spots and uneven skin tone, it will effectively target that too.
Hyaluronic Acid: Known for its ability to retain moisture, hyaluronic acid also aids in the anti-aging process while keeping your skin soft and supple.
Avocado Oil: Avocados are generally popular, and avocado oil has an equal amount of benefits when used topically, like in this serum. It is loaded with antioxidants and anti-inflammatory agents that keep your skin smooth and strong and retain its elasticity.
Jojoba Oil: When your skin gets excessively dry, it leads to chaffing and chapping. This is where jojoba oil helps as it has anti-inflammatory properties that soothe your skin and keep it as calm as possible. It also contains Vitamin E and V-complex that handle damage control.
If this doesn't make you want to buy the Ceramide Super Flawless Serum immediately, you know you'll regret it. This ceramide serum is the answer to healthy skin and your aging woes, and trust me, you won't be disappointed. Model Off Duty Beauty ultimately wants the best for you, and this unbelievably soothing product is their way of showing that they understand just how important your skincare is.
Up Next: Top 7 skincare picks you are going to want to stock up