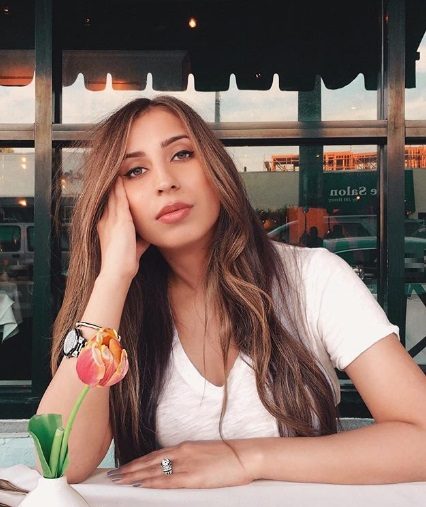 When it comes to skincare, it's not necessarily a compulsion to have a rigorous ten-step routine to ensure perfect results. While that does have its fair share of benefits, not everyone is a skincare freak. The most basic thing you can do to keep your skin nourished and healthy is to incorporate a moisturizer into your skincare routine. Nobody likes dry skin as it can cause a good amount of irritation and flakiness. This is why a moisturizer is essential to help retain your skin's hydration levels and keep it as supple and plump as ever.
Today, even with moisturizers, you can be unbelievably spoilt for choice. But trust me when I say a vegan moisturizer is the best way to go. It is one way to be certain that your skin gets a generous boost of nothing but natural ingredients to keep it healthy every day. And there is one brand that guarantees nature's goodness in a little jar. That's right. Model Off Duty Beauty's Dream Glow Moisture Cream is the only thing you'll need to give your skin a boost of moisturization without any harm. And you're about to see exactly why this is the best vegan moisturizer I have ever laid my hands on.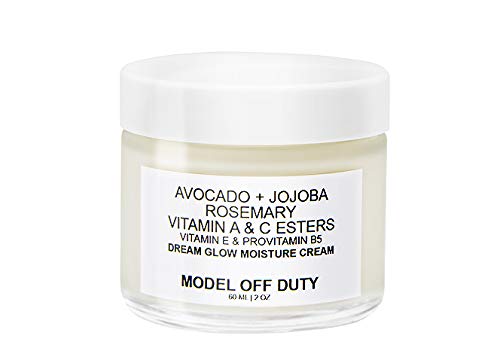 Model Off Duty Beauty Dream Glow Moisture Cream
This is easily the most luxurious and rejuvenating moisturizer that I've ever come across. With a careful selection of all-natural ingredients, this blend will soothe, renew, and protect your skin no matter where you go. From the very first application, your skin will feel so smooth you'll definitely wonder where this product has been all along. I already love this product for being vegan, and I certainly love it more for being cruelty-free, gluten-free, non-toxic, paraben-free, Non-GMO, and sustainable.
It's important to know what exactly you're going to be applying on your face. This is what makes Model Off Duty Beauty's products even more lovable, as they come with an extensive ingredient list that only makes my decision a lot easier. So take a look at how this moisturizer will benefit you.
The Ingredient List
Avocado Oil: Loaded with antioxidants and anti-inflammatory agents that work effectively to keep your skin smooth and strong while retaining its elasticity.
Jojoba Oil: Gives the ultimate moisturizing effect while penetrating deep into your skin to soothe, soften, and give it an exceptionally healthy glow.
Rosemary: Acts as a shield for your skin cells to protect them from sun damage and free radicals.
Rosehip Seed Oil: Packed with vitamins, antioxidants, and essential fatty acids, this ingredient effectively targets dark spots while reducing the appearance of scars and fine lines, along with hydrating dry and itchy skin.
Vitamin A– Fights visible signs of aging like fine lines and wrinkles.
Vitamin B5: Stabilizes and protects the skin barrier.
Vitamin C– Stimulates collagen molecules and also happens to be the most reliable ingredient in anti-aging treatments.
Vitamin E– Protects your skin from environmental elements like sun exposure and pollution that cause free radicals.
I am being honest, this moisturizer is the best thing that will ever happen to your skin. It works like a charm for all skin types but is quite exceptional as a vegan moisturizer for dry skin. I can guarantee that after the first application of the Dream Glow Moisture Cream, you'll certainly come back to Model Off Duty Beauty for more. I know I will.
Up Next: If you are over 40, you need these anti-aging essentials