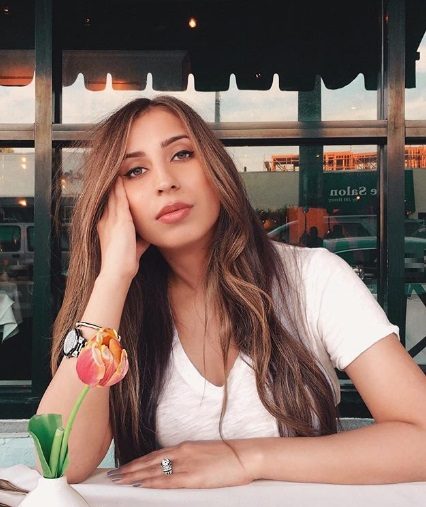 I had been looking for the perfect product to solve my skin concerns. As soon as I felt facial dryness and dullness, I knew I had to get my clear, bright glow back. I needed a mask that brightens, clarifies, and leaves my skin glowing. I found that face mask in a brand called Model Off Duty Beauty, and I am so blown by the results of using this face exfoliator that I have decided to share them with you. If there is one skincare pick I will always restock, it's the Superfood Skin Glow Mask by Model Off Duty Beauty!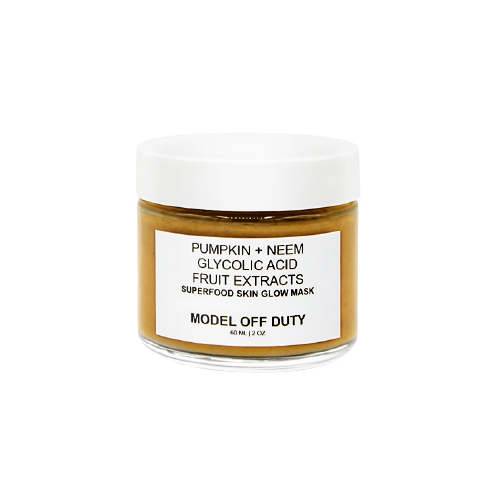 Not long ago, I found Model Off Duty Beauty's Superfood Skin Glow Mask. This mask has an extraordinary creamy texture. In just a few uses, it began hydrating and gently exfoliating my skin. I never knew a face exfoliator can be this gentle yet effective before I found this one. This mask has the ingredients to rejuvenate and brighten your skin. It will give your skin a surreal youthful glow.
Its creamy formula will make you feel refreshed in no time. Along with that, it is bound to deliver age-defying antioxidants, essential amino acids, vitamins, and minerals to your skin. I am obsessed with this mask.
ALL NATURAL INGREDIENTS

Before using this mask, I researched the ingredients used for the formulation of this mask and I was beyond impressed. This mask is made up of only natural and effective ingredients like:
Pumpkin – Pumpkin contains vitamin A, C, E, and antioxidants, which help us in fighting any sun damage as well as wrinkles. All the fruit enzymes in pumpkin can help us exfoliate our dead skin cells, naturally. This promotes the production of collagen, leaving your face with significantly improved skin tone and supple feel.
Neem Oil– Neem has the power to balance out the natural melanin secretion. It naturally functions to lighten up dark spots. It's rich in vitamin E, which helps in reversing any skin damage and keeps your skin moisturized.
Glycolic Acid – This very ingredient is magical when it comes to exfoliation. It effectively removes the outermost layer of dead skin cells from your complexion and reveals brighter and fresher skin.
Fruit Extracts – This mask is made up of fruit extracts that are naturally high in antioxidant content and exceptional for reducing the appearance of redness.
The best part about this mask/face exfoliator is that all the ingredients are natural yet effective. This mask will Instantly balance and restore your dull, tired acne-prone, or congested skin.
HOW TO USE THE MASK?

Once you have cleansed and pat dried your face, you need to apply an even thick layer of the mask. You must wait for around ten minutes. Your skin will feel refreshed as soon as you gently rinse your face with water. For the best results, you should follow with a suitable serum and moisturizer. I recommend using it once or twice a week, but you must decide for yourself.
My Favorite Part About MODB Products
All-natural, environment friendly, and no side effects.
Model Off Duty Beauty is known for using only the ingredients that are natural, cruelty-free, vegan, non-GMO, gluten-free, paraben-free, phthalate-free, sustainable, and non-toxic at the same time. I believe this is as perfect as a beauty product can get.
 Up Next: Anti-aging 101: Try these 7 products to get rid of wrinkles and fine lines