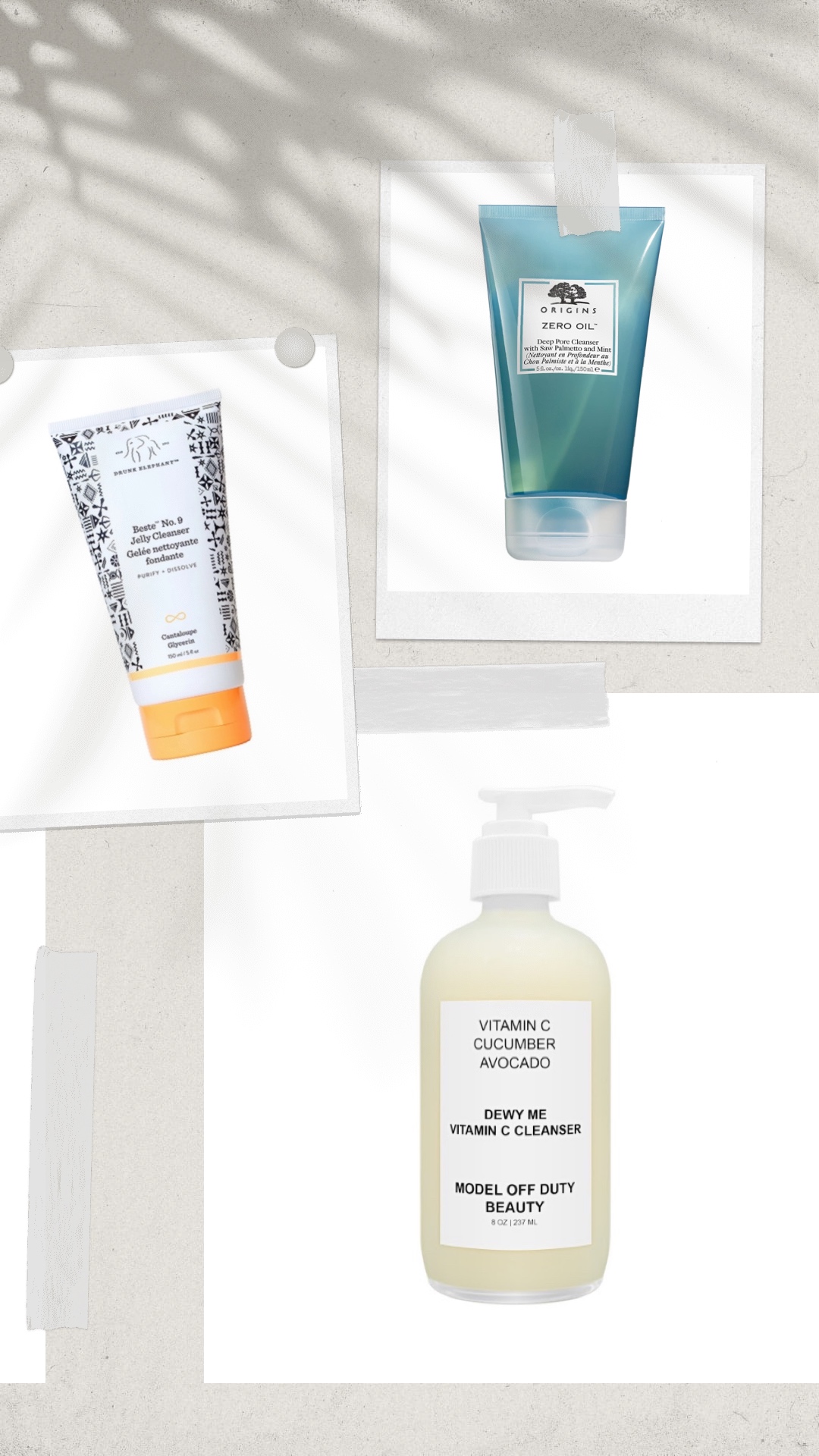 Cleansing is the most important step in any skincare routine. In fact, even the ones who know nothing about skincare, prefer to cleanse their skin to get rid of that greasy feeling. But, people with oily skin miss out on this ultimate cleansing experience because not many products in that department suit their skin type. If you have had oily skin and every product seems to aggravate your skin, you have hit the jackpot because we have just found the best cleaners for your oily skin.
Out of pure love for the ones struggling with their skin, we have personally tried and tested these products. So, trust us when we say that every product here is an ultimate hit. Pick your favorites from a list of gentle and unbelievably effective cleansers for oily skin below.
Best Face Cleansers 2021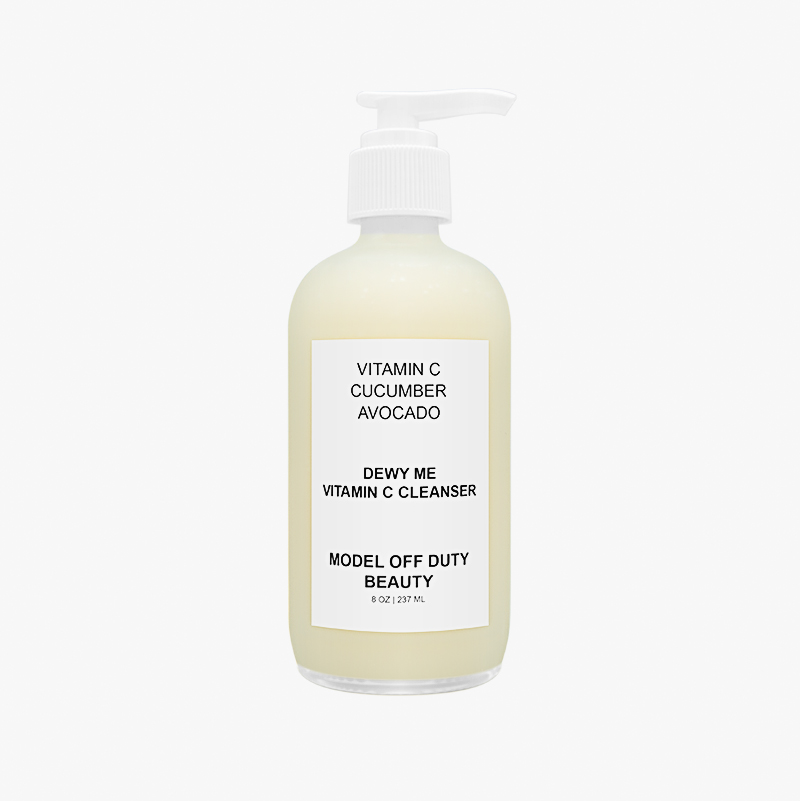 This Model Off Duty Beauty cleanser is a dream come true. It has all the deep cleansing perks. Along with that, this gel-based cleanser is exceptionally gentle. Its foam texture eliminates all the impurities from your skin while keeping it hydrated. Moreover, it is packed with the goodness of Vitamin C, cucumber extract, and avocado to make your skin naturally nourished. And trust us, that is not it, this outstanding cleanser is filled with anti-aging effects. In addition to that, it keeps the skin hydrated and protected. Packed with superfoods, this natural cleanser is all you need for that dewy and dreamy look.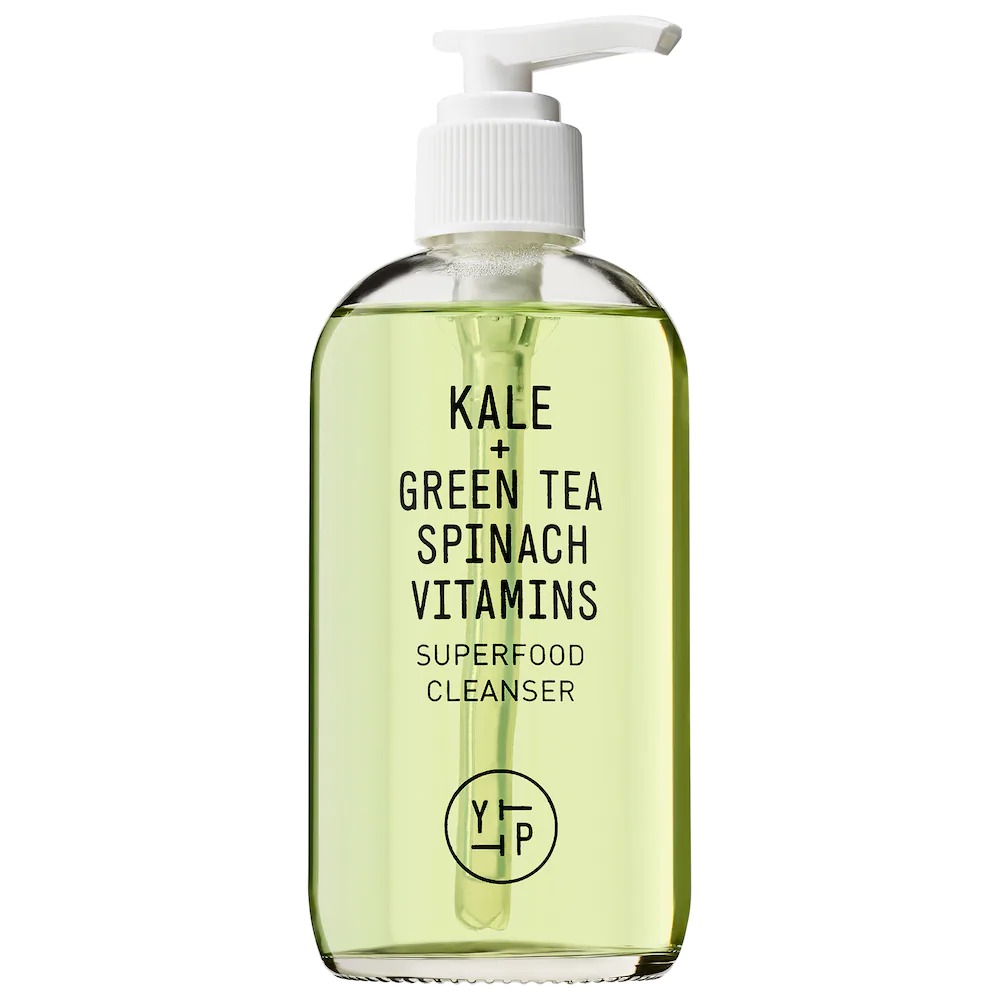 Superfood Antioxidant Cleanser
This superfood cleanser is the ultimate blend of antioxidants like naturally sourced kale, green tea, and spinach. It is one of the most suitable cleansers out there for perfect makeup removal, prevention of clogged pores as well as balancing your skin's natural pH levels. This award-winning face wash is the perfect pick for skincare concerns like dullness and blemishes. In fact, this rich gel is full of skin-friendly phytonutrients and vitamins. This Youth To the People product delivers visible anti-aging benefits. And the best part -, it is vegan gluten-free as well as cruelty-free.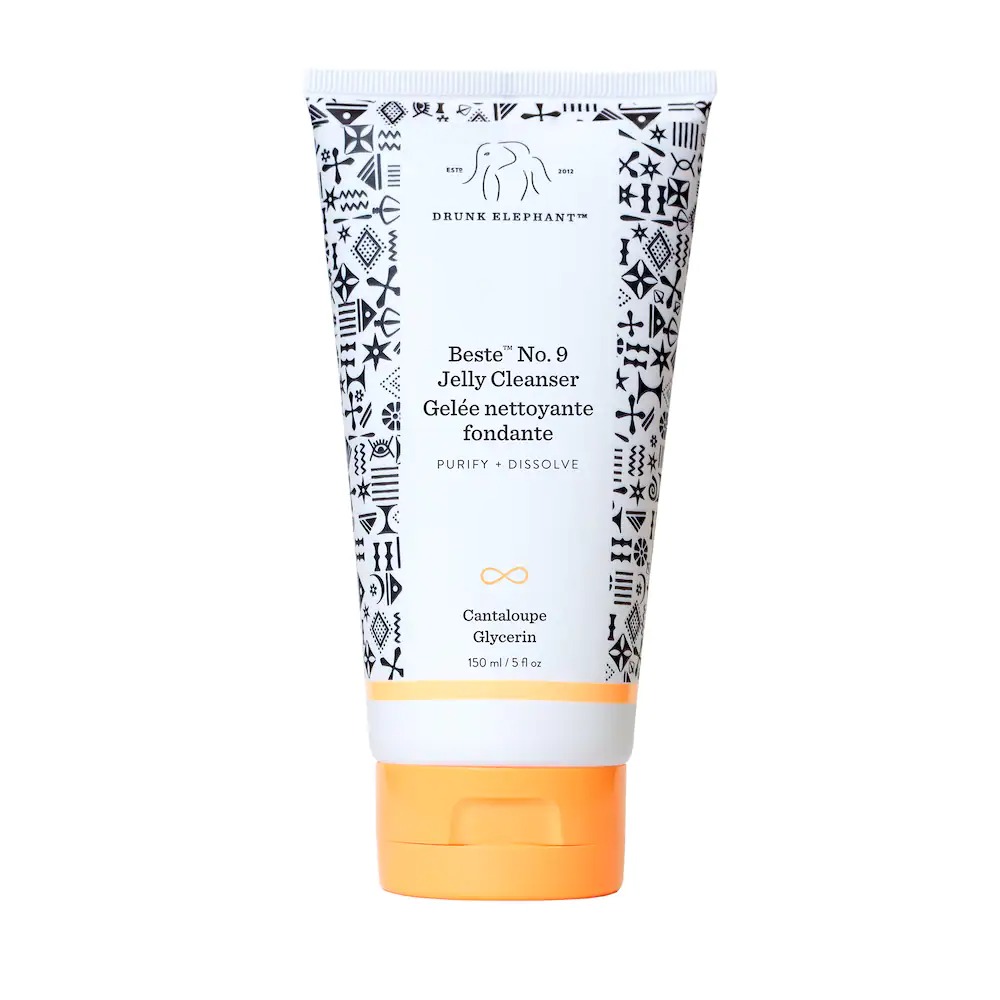 This Drunk Elephant cleanser is one of the most gentle yet effective cleansers out there. It removes all the makeup along with any excess oil and dirt on your skin. Moreover, this special cleanser leaves no residue at all. This is the safest pick for clean plus soft skin. However, if you have inflammation or redness, this is your holy grail product. This lightweight gel is full of potent ingredients like glycerin and cantaloupe fruit extract. It has the power to revive your lost hydration while cleansing your skin, which makes it an excellent cleansing option.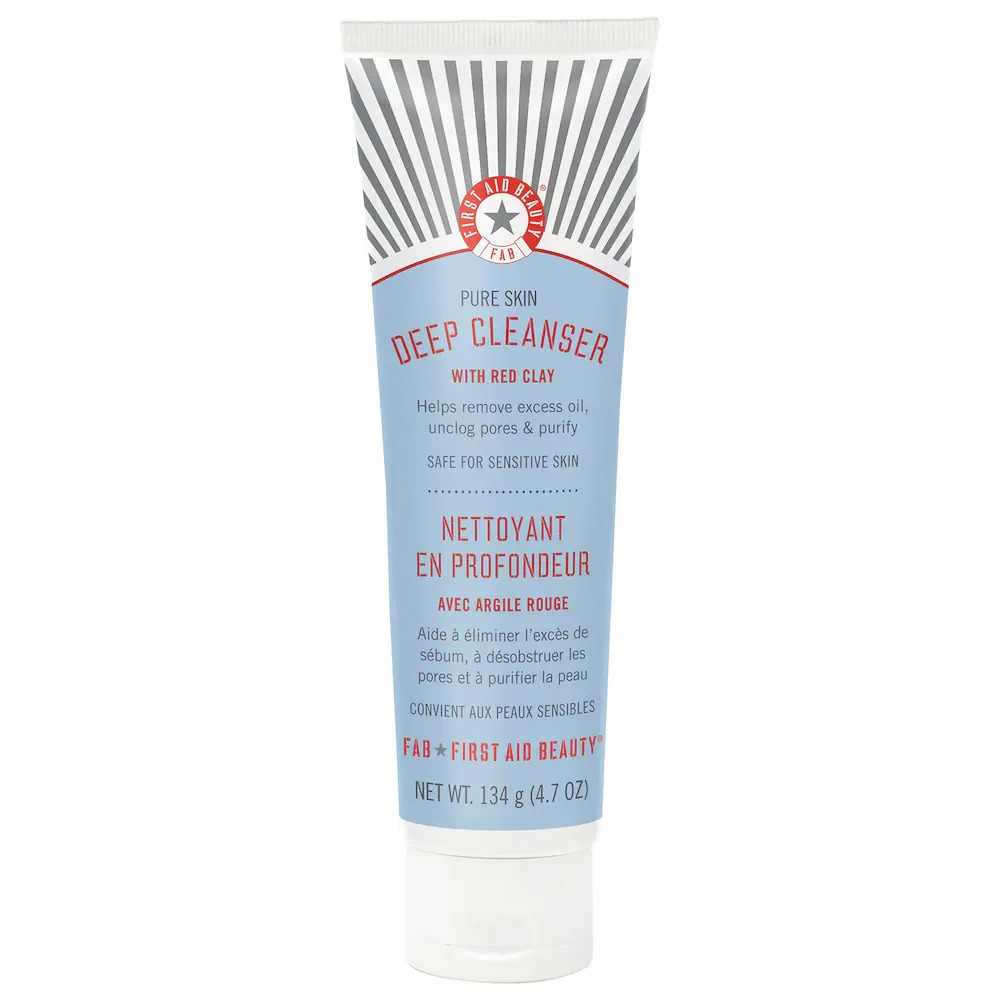 Skin Rescue Deep Cleanser With Red Clay
The Skin Rescue Deep Cleanser With Red Clay is an expert gel cleanser that facilitates the elimination of impurities along with the absorption of excess oil. This results in spotlessly clean skin. Moreover, if you have unmanageable oily skin, this cleanser will work wonders for you. In addition to that, it will effortlessly unclog your pores and lighten any spots in no time. The blend of red clay along with naturally extracted rosemary leaf oil help absorbs all the excess sebum which protects your skin from acne. This is the perfect pick for hard to manage, sensitive, oily, combination, or acne-prone skin.
Deep Pore Cleanser With Saw Palmetto & Mint
The Deep Pore Cleanser With Saw Palmetto & Mint by Origins is a powerful yet gentle foaming cleanser. It is formulated with ingredients like effective and skin-clearing saw palmetto along with cooling mint. In addition, it also has the goodness of pore-reducing salicylic acid that helps clear pores. All these ingredients together make the perfect cleanser to deliver clear, healthy and poreless skin. The best part about this cleanser is that it cleanses your face with an exciting tingly sensation which keeps you minty fresh all day long.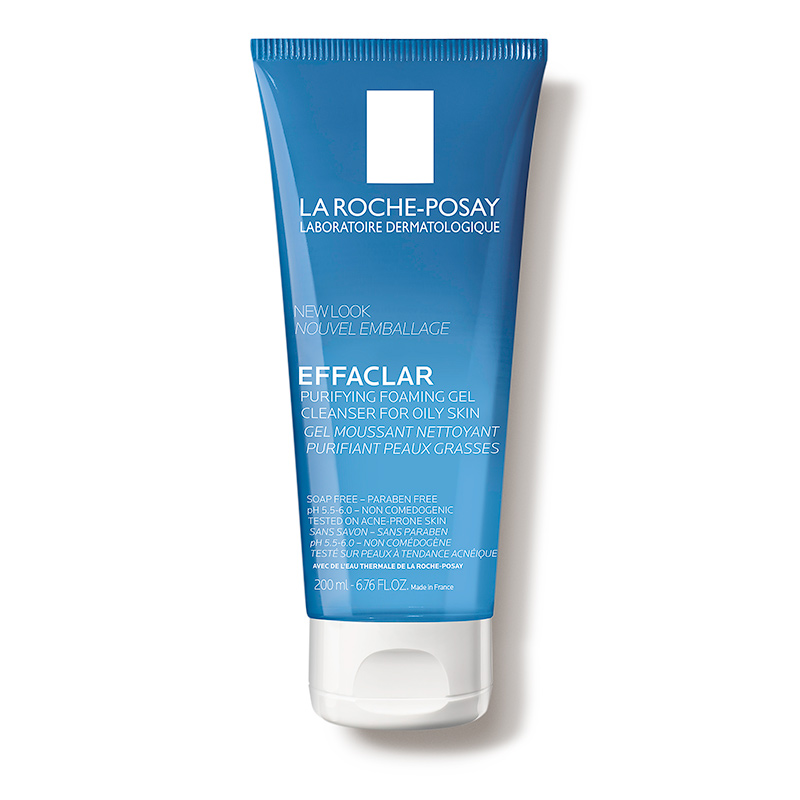 Effaclar Purifying Foaming Gel Cleanser for Oily Skin 
This La Roche-Posay product is the best pick for acne-prone and oily skin. The Effaclar Purifying Foaming Gel Cleanser for Oily Skin is one of the most soothing cleansers out there. It helps your acne-prone skin by providing a safe cleansing experience every day. Furthermore, this cleanser is soap-free and works tirelessly for the purification of your skin. Along with that, it promotes the elimination of sebum with the help of ingredients like zinc as well as glycacil. This amazing cleanser is an equivalent of an expensive dermatological treatment which makes it the perfect pick.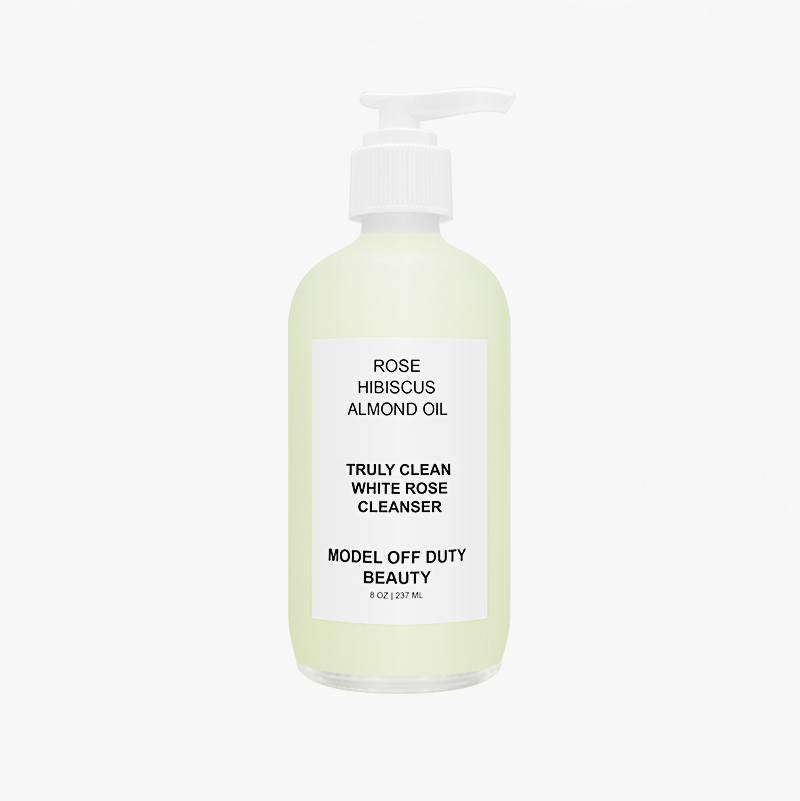 Truly Clean White Rose Cleanser
This lusciously rich Model Off Duty Beauty cleanser is super hydrating and unbelievably gentle and yet remarkably effective. The Truly Clean White Rose Cleanser is formulated with the world's finest roses, Damascena Roses, to be specific. Along with that, it is filled with the power of authentic Hibiscus, which works to brighten and hydrate your skin while cleansing it. Apart from being highly potent, the ingredients in this cleanser are 100% natural, vegan, cruelty-free, and gluten-free. This MODB cleanser is anti-inflammatory, anti-aging, moisturizing, and effectively promotes skin rejuvenation. If you want the perfect blend of organic rose water, almond oil, shea butter, and hibiscus in one cleanser, you must pick this product.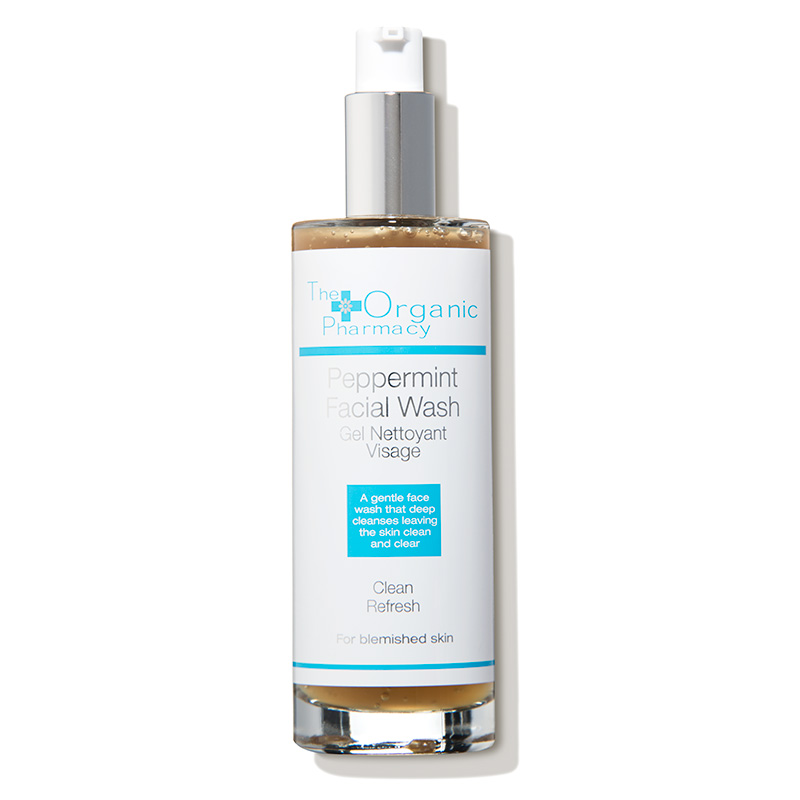 Peppermint, Tea Tree, Eucalyptus Face Wash
Your skin desperately needs this cleanser for staying healthy. The Organic Pharmacy's Peppermint, Tea Tree, Eucalyptus Face Wash is uniquely intended to provide a gentle cleansing experience to sensitive skin. It is formulated with skin-calming aloe vera along with natural essential oils. This classic cleanser is one of the best natural face wash that tackles dead skin cells without prompting any aggravation. Moreover, this face wash is also blessed with the powers of panthenol that makes the skin supple. Not only that, this cleanser is filled with skin-brightening vitamin C as well. Pick this cleanser for getting rid of hyperpigmentation, acne, dark spots, enlarged pores, and excessive oiliness.

SkinActive Micellar Foaming Face Wash
The SkinActive Micellar Foaming Face Wash by Garnier is one of the most underrated face washes. But it is an amazing facial cleanser. It works like a magnet that attracts and eliminates all the dirt, makeup and oil without over-drying the skin. Furthermore, this mild, fragrance-free product can be used by all skin types; especially sensitive. This cleanser is the best pick to refresh as well as cleanse your face without provoking your sensitive skin.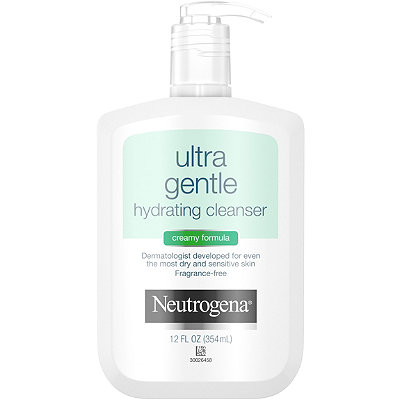 Ultra Gentle Hydrating Cleanser
Neutrogena's Ultra Gentle Hydrating Cleanser is a dermatologically tested and developed cleanser. This makes it the perfect pick for super-sensitive skin. In fact, this unique nourishment filled cleanser can even cleanse desperately dry skin as well. Moreover, if you have had, acne, eczema, or even rosacea, this cleanser can be a suitable fit for your skin. This daily cleanser is oil-free, paraben-free, soap-free as well as fragrance-free. This dermatologist-recommended cleanser can be a great addition to your daily skincare.
Up Next: 5 Face Masks You Need To Check Out For Acne-Prone, Sensitive, Oily Skin