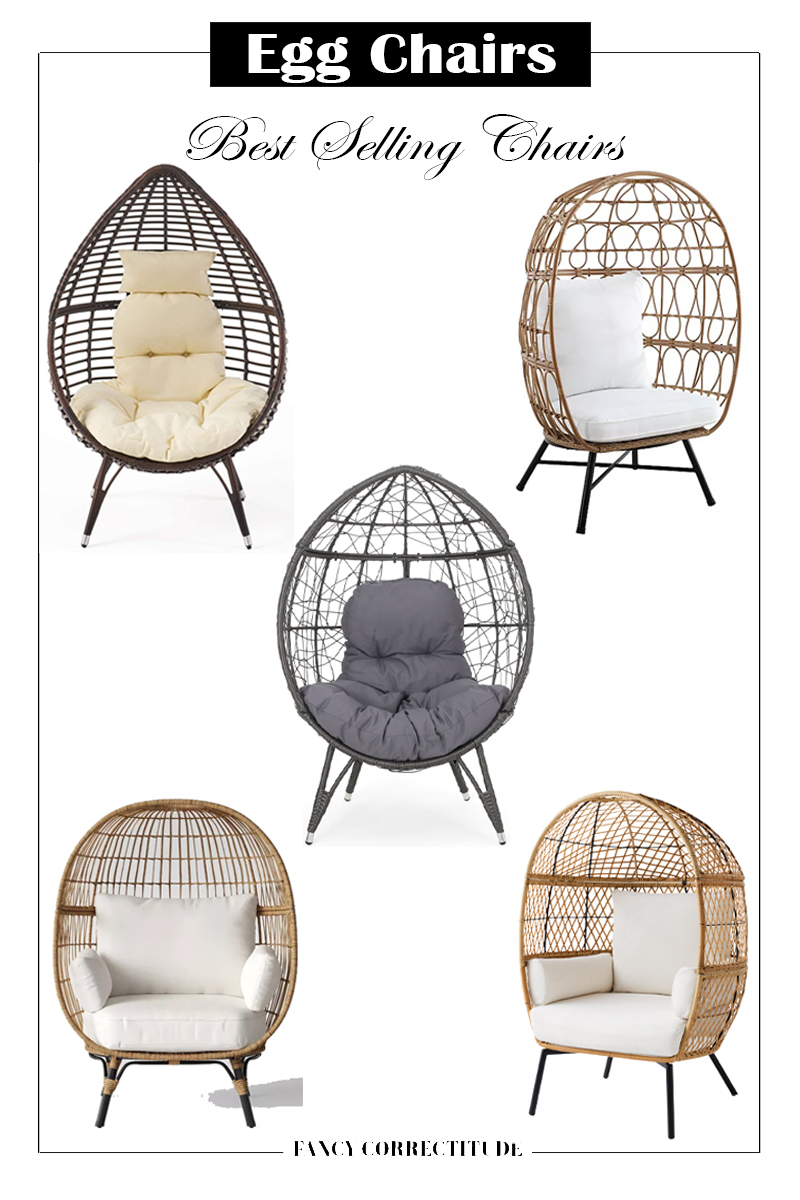 Are you searching for ways to amp up the chic factor of your abode? There's nothing better and stunning than a well-styled egg chair. It can amplify the whimsy look of your indoor as well outdoor space. From enjoying the summer breeze to loving the winter sun, an egg chair will stick with you through thick and thin. You can either go for swing ones or the ones with a self-stand, but both ways, it'll update the whole essence of your abode.
An egg chair can satiate the minimalist obsession as well as the need to make your house look alluring. There's nothing more comforting and aesthetically pleasing than owning an egg chair for your abode. So, without any further ado, go ahead and give your home a new sense of chicness with an egg chair.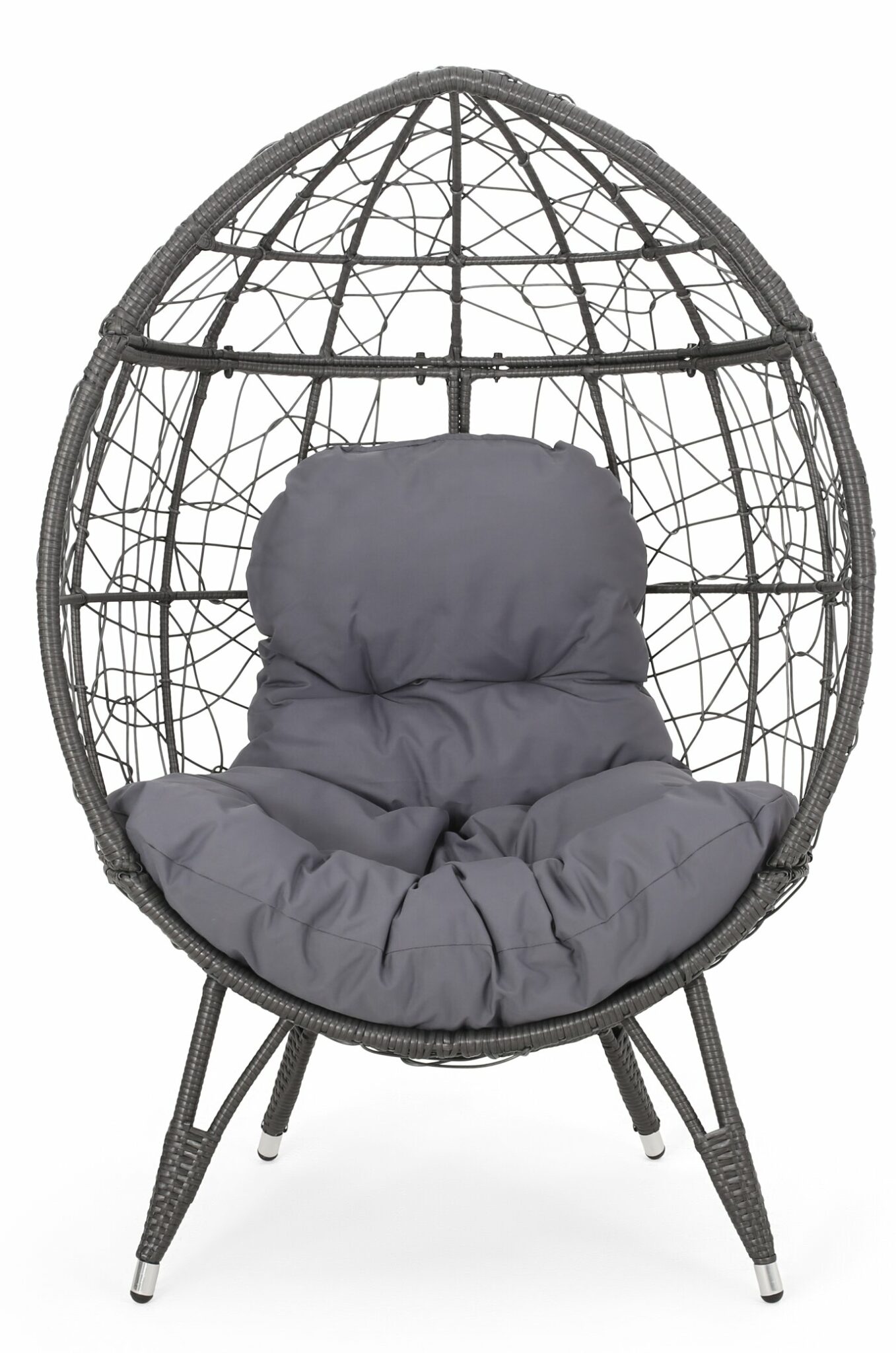 Wayfair Burnam Wicker Teardrop Chair ($329.99)
Constructed from the classic blend of teardrop shape and intricate abstract design, this egg chair will give your abode a contemporary twist quite effortlessly. The grey tone and stable stand of the chair will make you never want to leave it.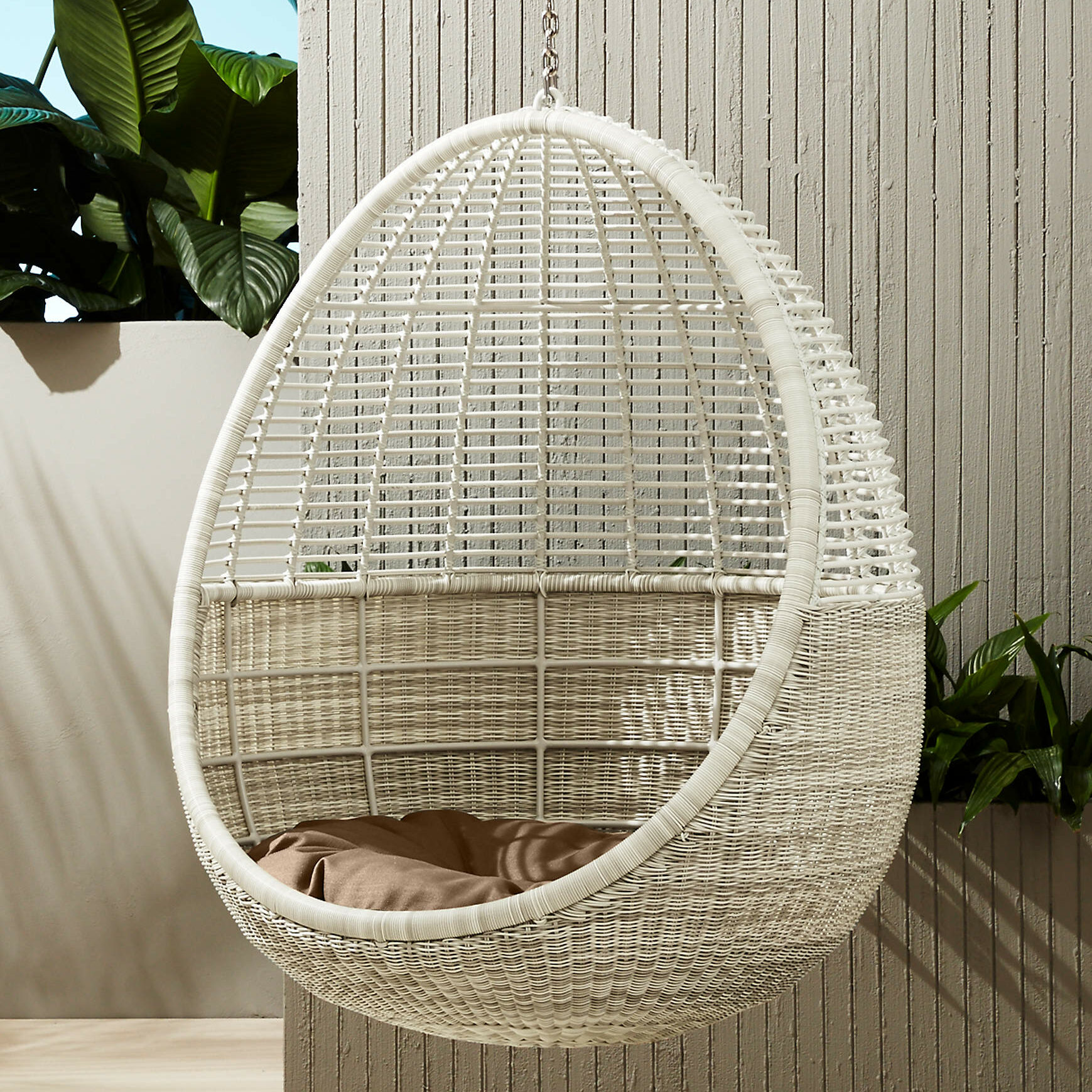 CB2 POD Hanging Chair With Cushion ($899)
Stylishly suspended from the ceiling, this hanging egg chair will invite tranquility into your house with its aesthetically pleasing design and color combination.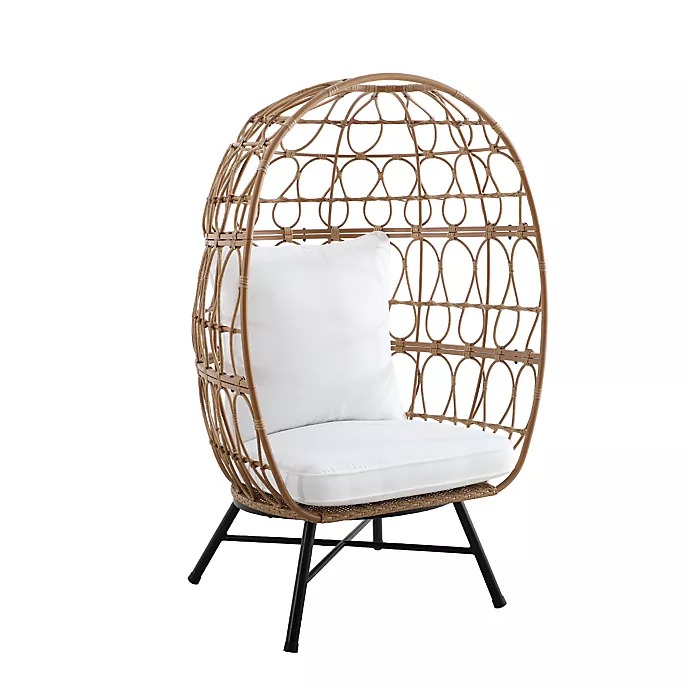 Bee & Willow™ Home Stationary Egg Chair in Brown ($450)
Not sure if you have enough space to mount a hanging chair? Don't worry; this one will let you enjoy the bliss with its self-standing design. Whether you want to infuse a bohemian vibe or elegant look, this one will work for both.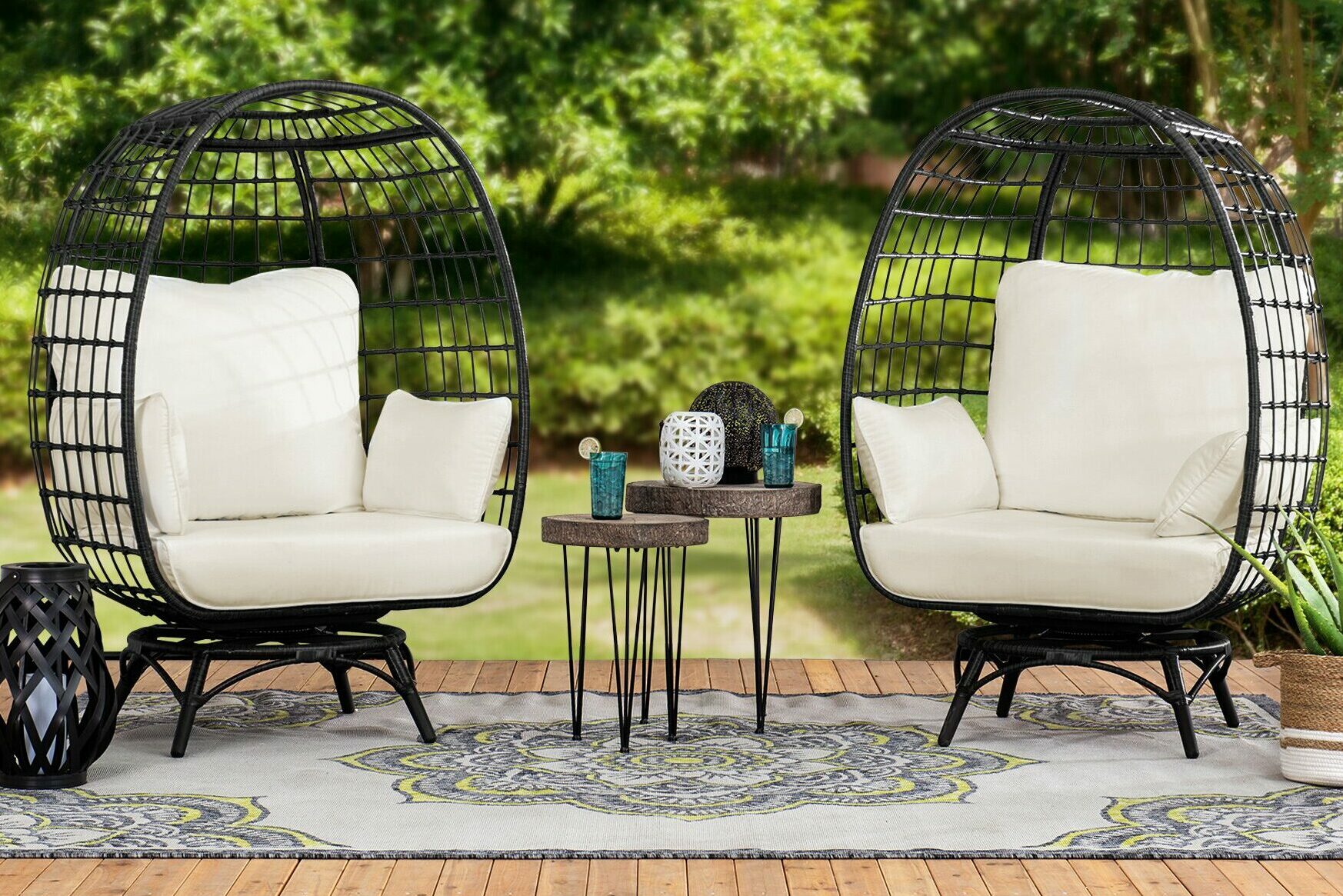 Wayfair Wellow Baytree Egg Swivel Patio Chair with Cushions ($509.99)
Turn up the stylish look of your house outdoors with this egg patio chair offering cuddly and soft cushions. The rust-proof black metal frame of the chair gives a sophisticated look to the home.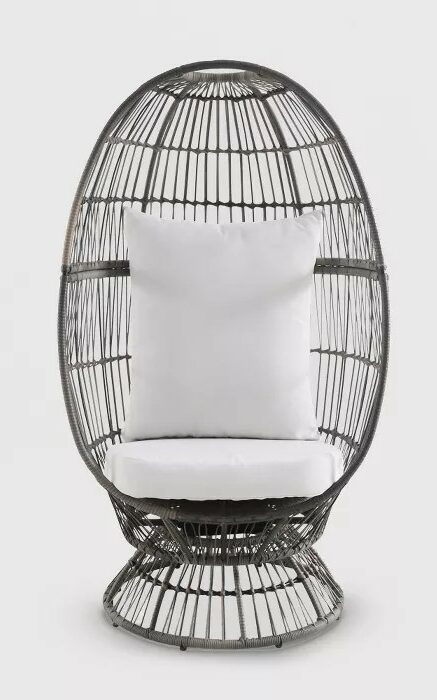 Opalhouse Latigo Swivel Patio Egg Chair Brown ($400)
This one is for sure going to be the statement piece of your backyard. Perfect for relaxing and enjoying a podcast or book, this chair offers a deep-seater design and dark finish for a stunning contrast look.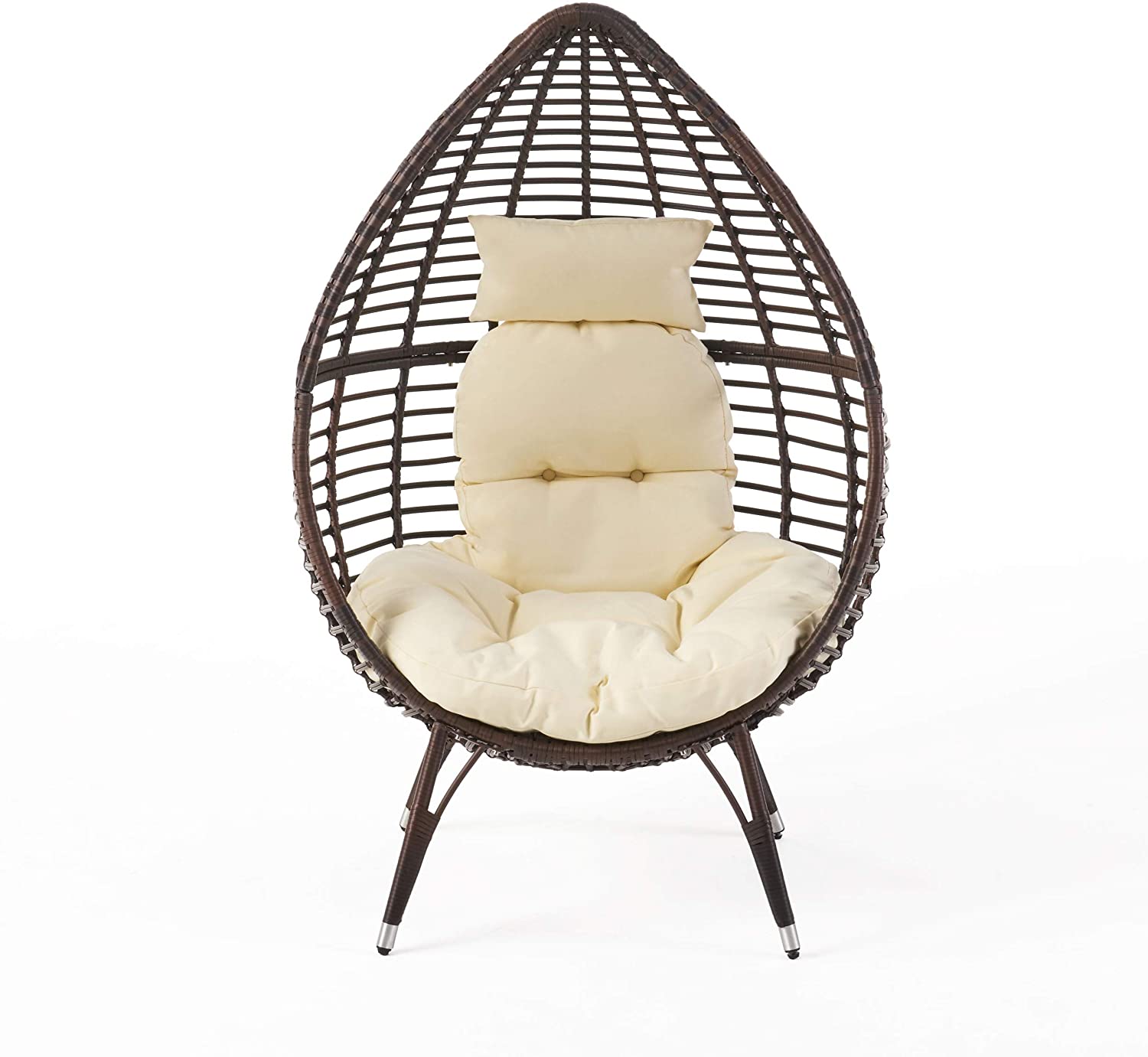 Christopher Knight Home Cutter Teardrop Wicker Lounge Chair with Cushion ($520.09)
Snuggle, chill, and enjoy the aesthetic vibe of your backyard with this lounge chair offering a soft cushion. Made of all-weather wicker around a metal frame, this chair in teardrop shape will stand the test of time.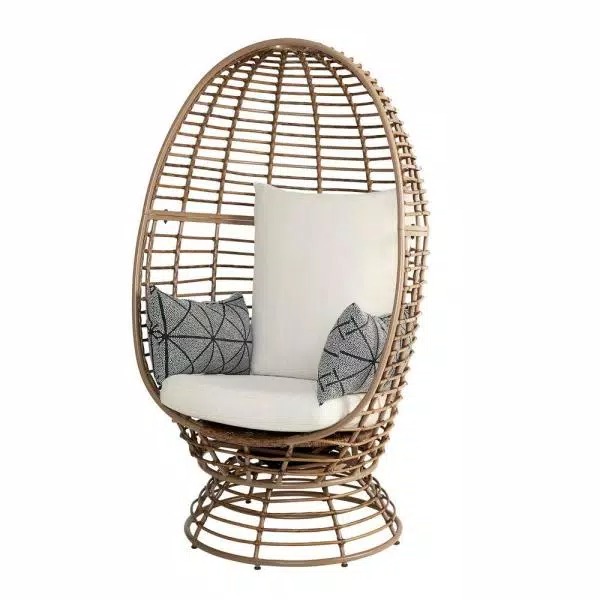 Stylewell Brown Wicker Outdoor Swivel Patio Egg Lounge Chair with Cushions ($349)
Give your house a cozy and stylish twist with this brown wicker egg chair. Perfect for lounging all day long, this chair is perfect to elevate the look of your exterior.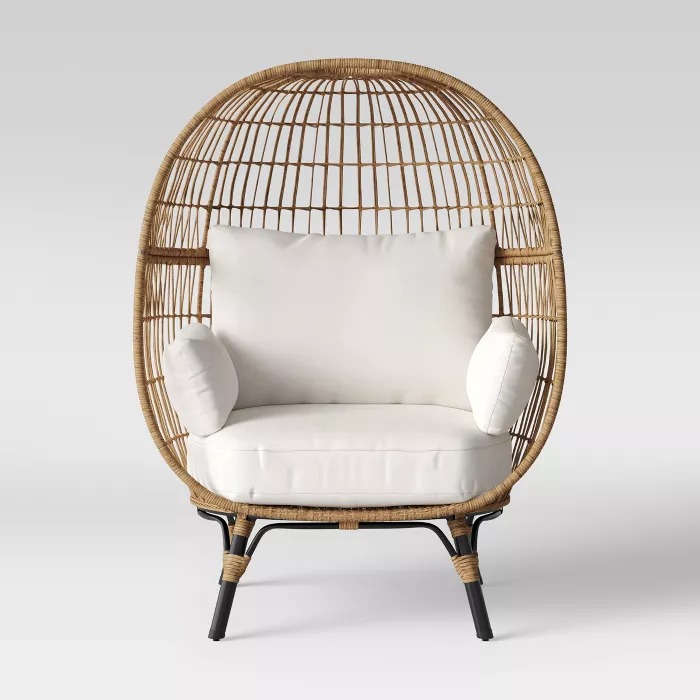 Opalhouse™ Southport Patio Egg Chair ($500)
Spruce up the vibe and look of your entire house with this modern-looking and all-weather wicker patio chair. This chair is exactly what your home's outdoor is craving right now.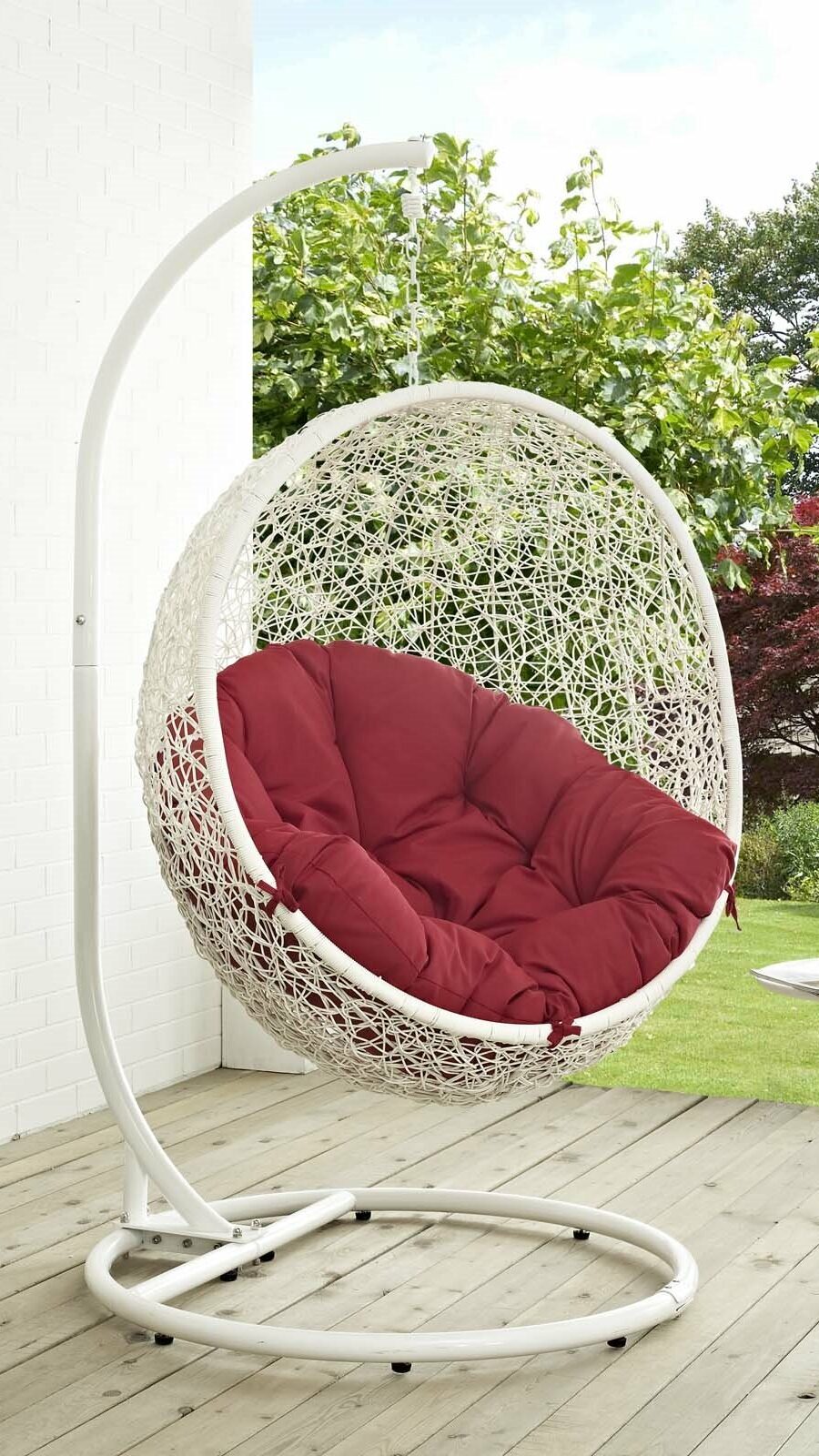 Wayfair Valletta Swing Chair with Stand ($1,190) $729.99
Speaking of elegant yet playful egg chairs, this hanging stand chair definitely has some heavenly and cute appeal. It's not often that you come across seating with such a stylish look and comfort.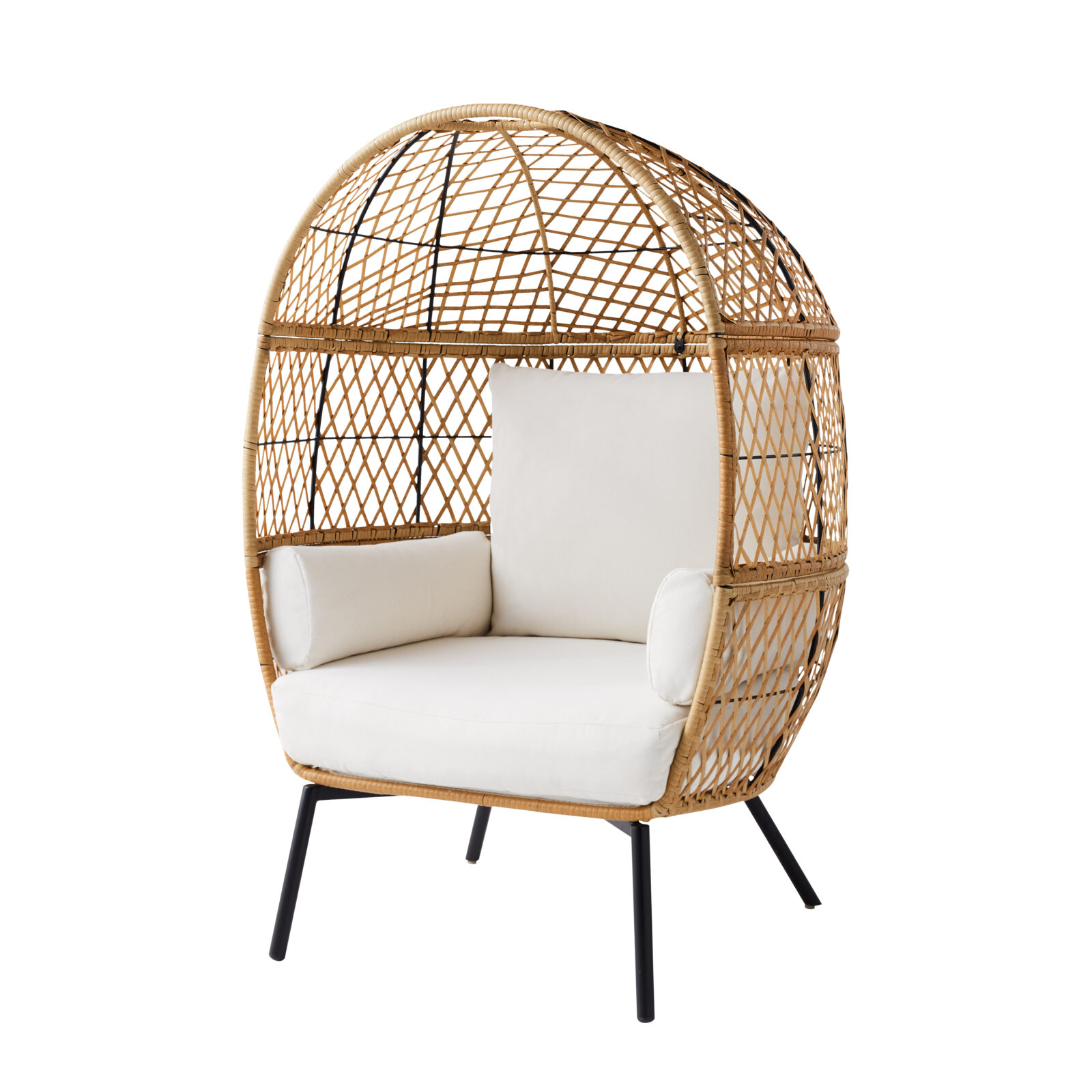 Better Homes and Gardens Ventura Boho Stationary Wicker Egg Chair ($297)
There's no way that you can resist the boho vibe of this brown lounge egg chair. The rust-resistant metal frame and wicker accent of the chair will prove to be the standout furniture of your home.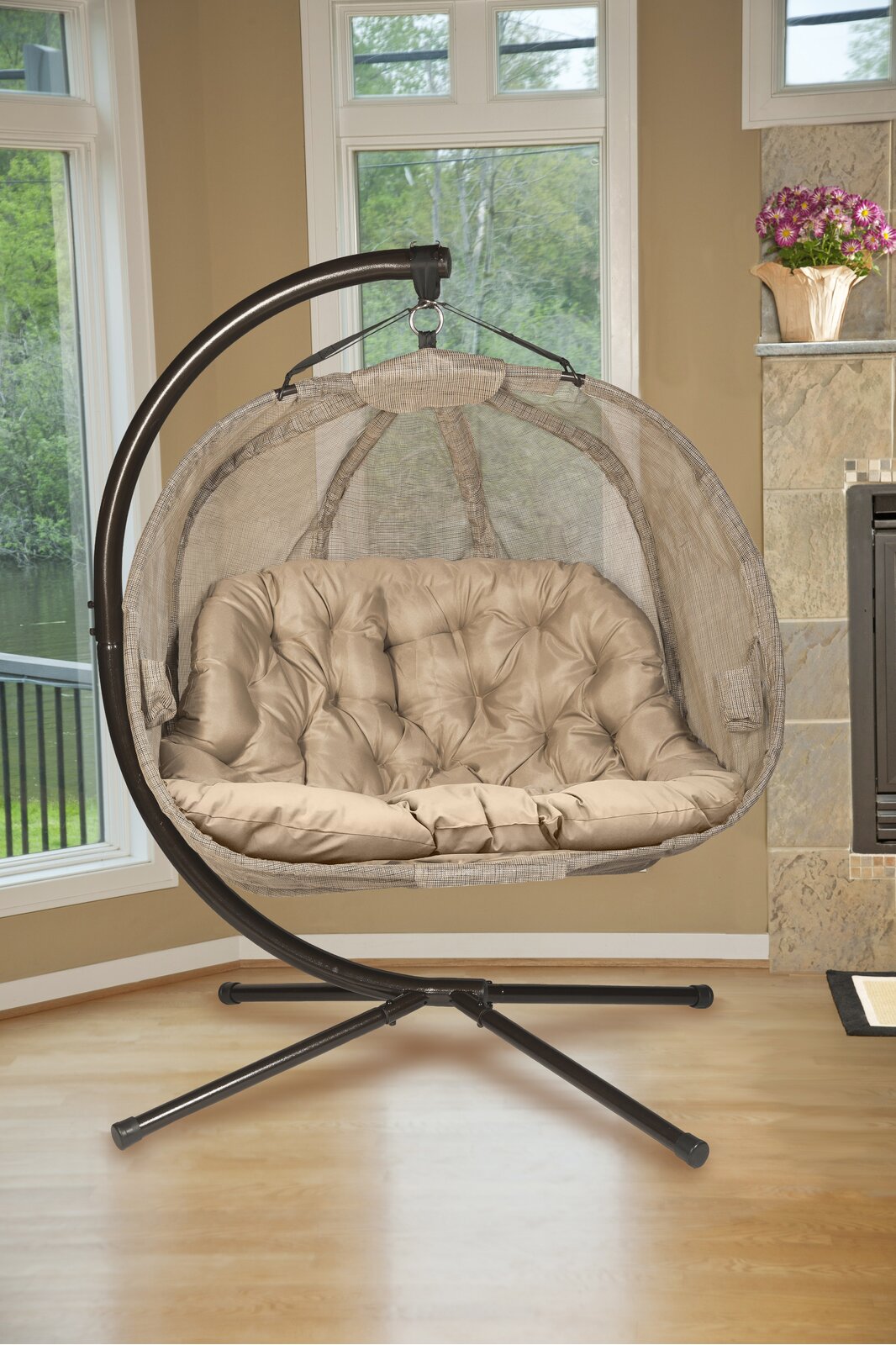 Wayfair Furkan Swing Chair with Stand ($499.99) $429.99
This chair will add a punch of elegance in a pinch to any outdoor space. If black and white colored furniture isn't for you, this bark brown-toned chair will be a perfect choice.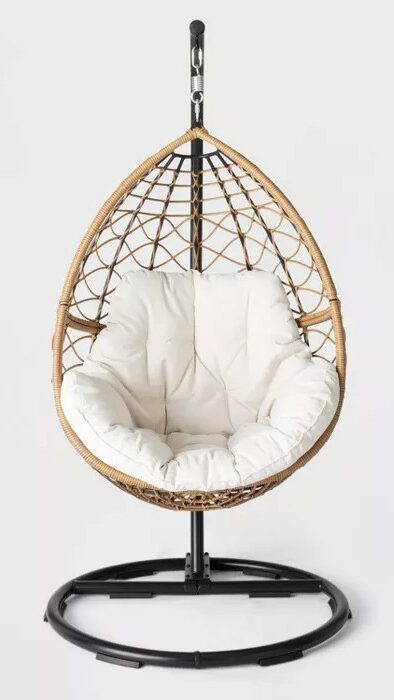 Opalhouse™ Britanna Patio Hanging Egg Chair ($500)
A stylish hanging chair that will add an eye-catching design as well as comfort to your place. Place it anywhere, this chair will make the spot most frequented and loved part of your home.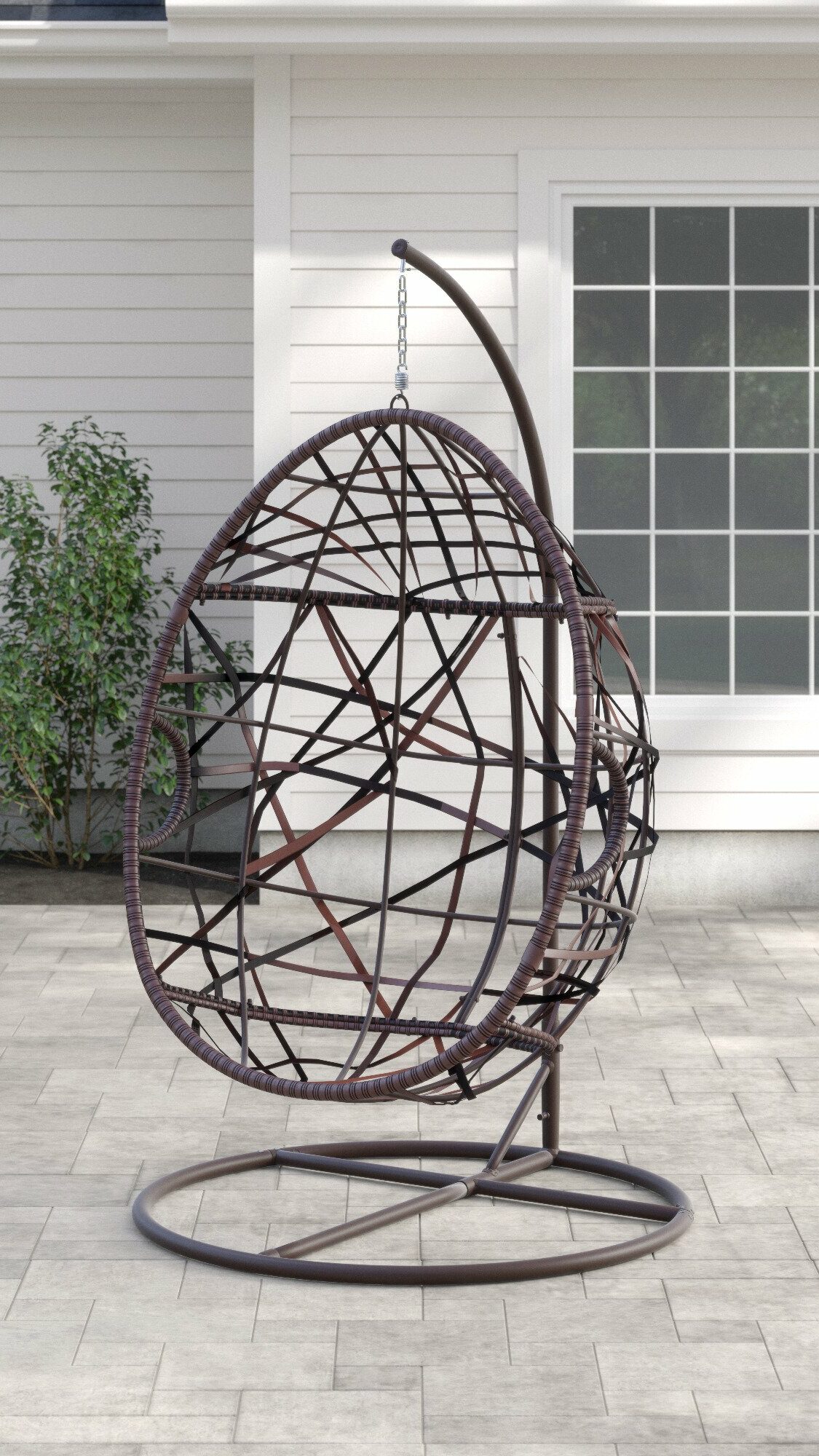 Wayfair Anner Tear Drop Swing Chair with Stand ($374.99)
Constructed from thick brown meshed wicker, this chair will give your patio space a quirky yet sophisticated touch quite effortlessly. So swing all day and enjoy the breeze in this chair.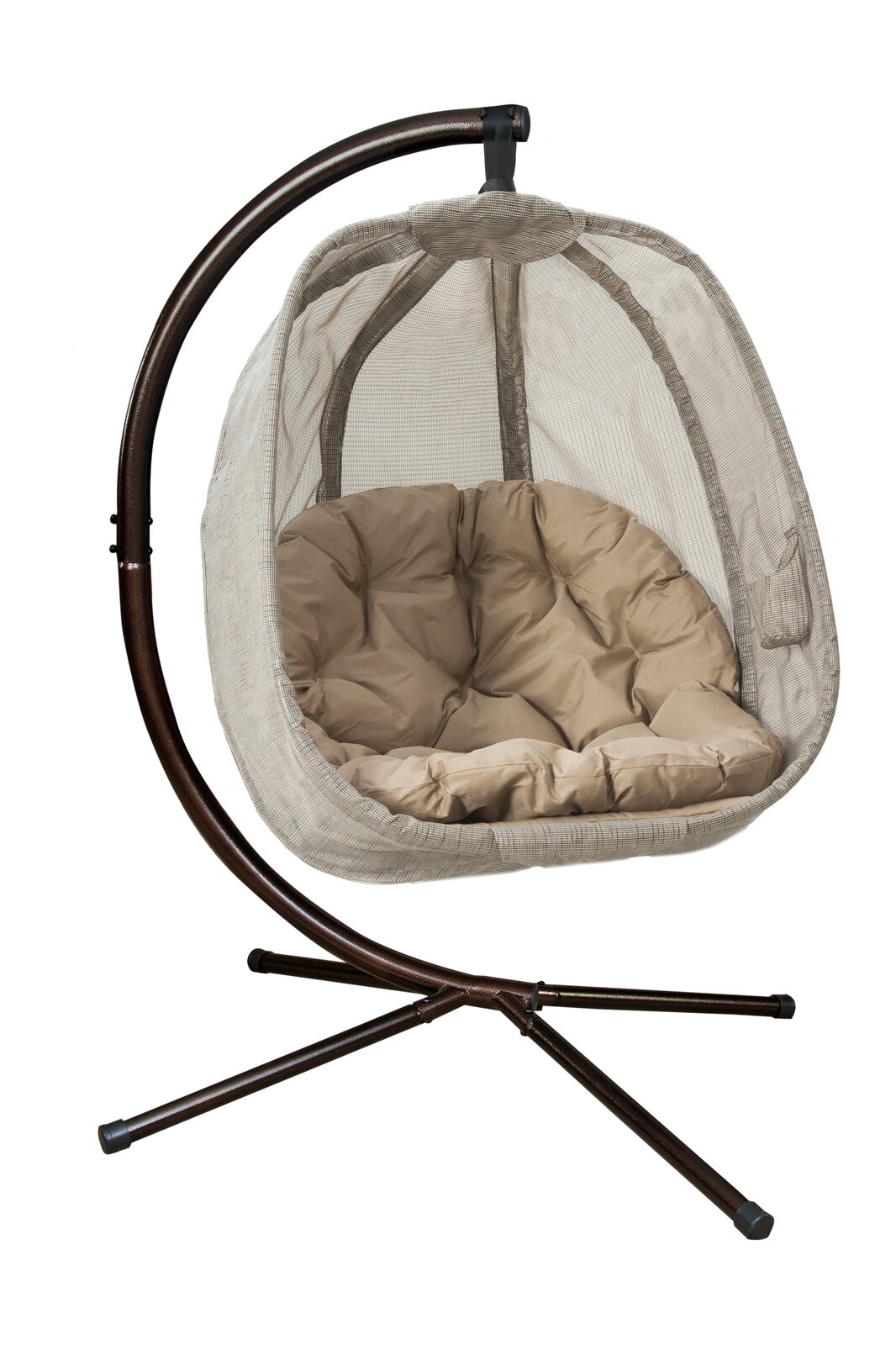 Wayfair Swing Chair with Stand ($339.99)
Be it for stretching out with your favorite book to summer lounging; you can always count on this one. The combination of nylon and metal makes it so stellar.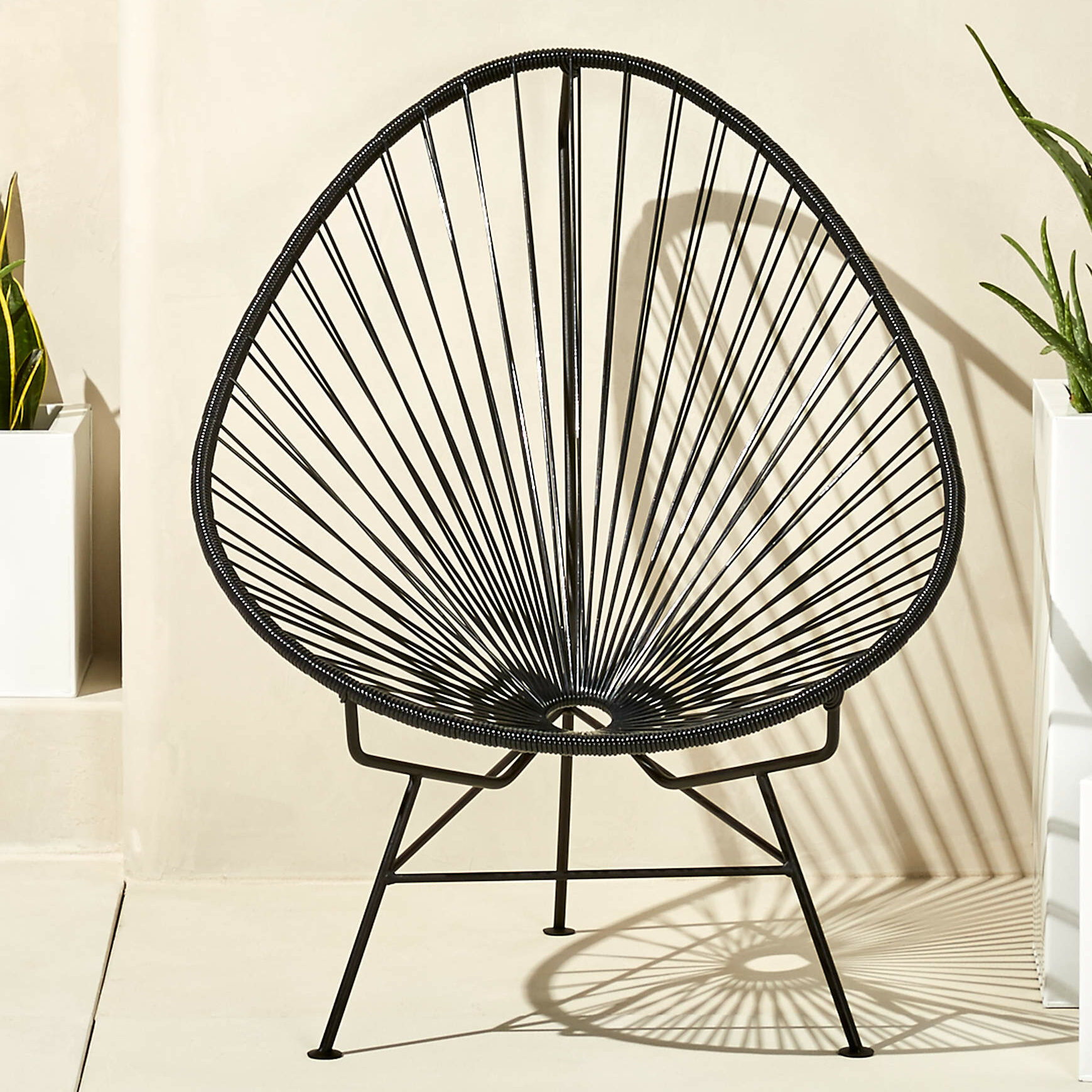 CB2 Acapulco Black Outdoor Chair ($299) $269
Take the modern and opulent look of the house to a whole new level with this black patio chair, built of powder-coated steel tube frame. The handwoven black PVC cord makes this chair a must-have for everyone.
Up Next: This neutral living room set up is extremely stunning – here's how you can emulate it