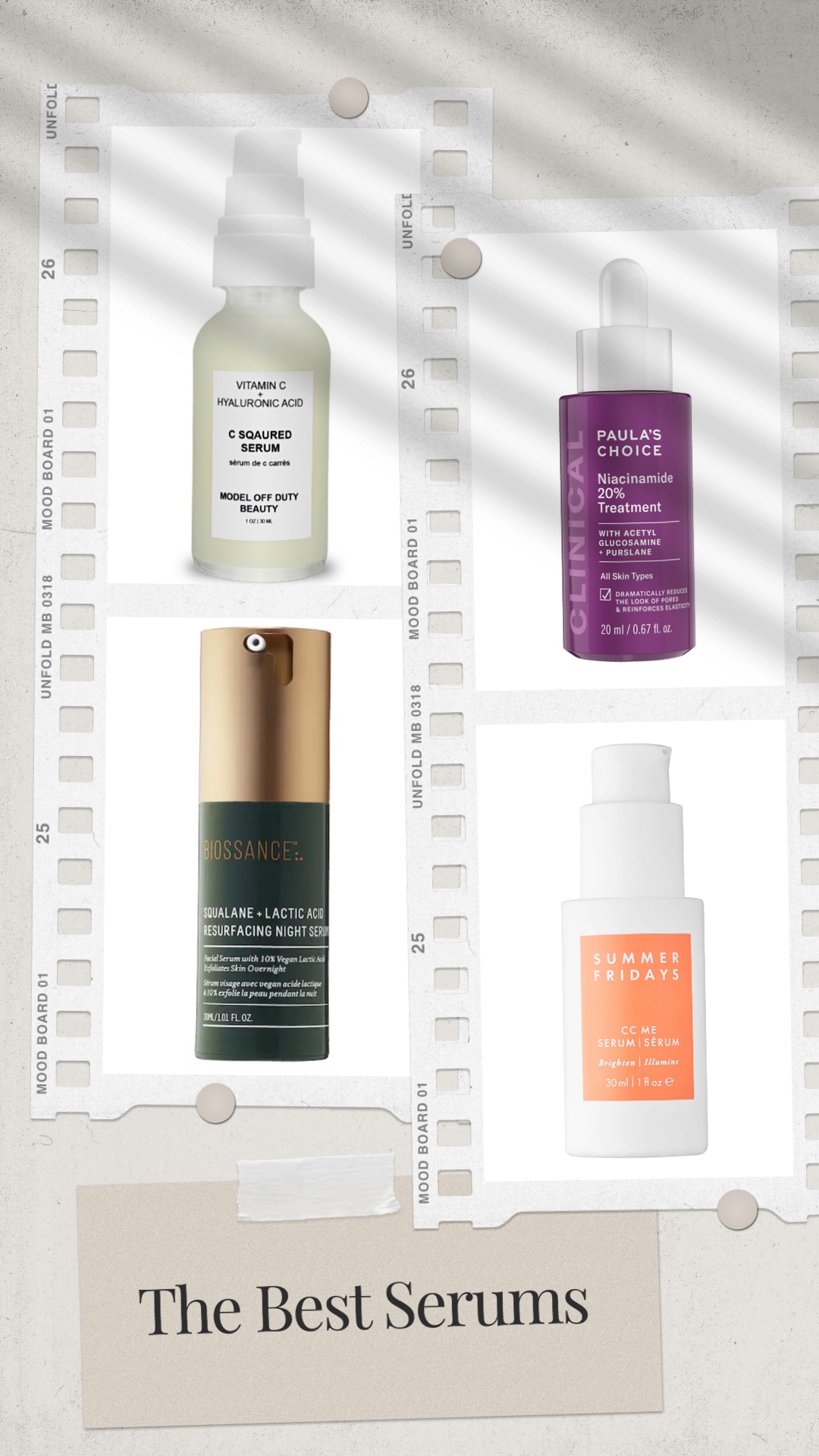 Once in a blue moon, we have all had our good skin days where we just couldn't stop looking at ourselves in the mirror. What if we tell you every day can be a good skin day? As a matter of fact, you are just one product away from genuinely happy skin every day. Yes, we are talking about facial serums.
That is precisely why we have curated a list of 11 facial serums that'll give you instantly instagrammable skin. We assure you, you will be glad you bought them every time you use them. But, before that here is all you need to know about this superstar skincare product.
What Are Facial Serums?
A facial serum is a product that can help you in ways that no other skincare product can. More precisely, they are highly concentrated topical treatments to deliver active ingredients right into your skin. It is likely that you might have heard of serums but ignored them because you didn't want to complicate your simple skincare. But trust us, there is a suitable facial serum for every skincare woe that has ever existed. In fact, a serum is the essence of every skincare routine; you just cannot miss out on it.
Why Do Experts Love With Facial Serums?
Skincare experts are absolutely obsessed with serums because facial serums are highly concentrated, surprisingly potent, extremely lightweight, fast-absorbent, non-comedogenic, targeted, and immensely easy to layer. In fact, experts share that there are various types of serums, namely hydrating serums, brightening serums, anti-aging serums, antioxidant serums, clarifying serums, resurfacing serums, pore-minimizing serum, and calming serums.
You need to figure out what your skincare needs are to understand which facial serum will be best for you – that's why we have created a detailed list of all our favorite facial serums to help you select. We assure you, you can rely on all the enlisted products for a nourishment-filled and safe experience.
Here Is A List Of Facial Serums We Highly Recommend
The Bakuchiol Glow Booster Serum is one of the most revered facial serums in the market. It is made up of 100% natural ingredients. The best part about it is it offers the goodness of retinol without any side effects. Experts claim that this serum works even better than retinol. Pick this MODB serum to help your precious skin age gracefully.

Squalane + 10% Lactic Acid Resurfacing Night Serum
The Squalane + 10% Lactic Acid Resurfacing Night Serum is an excellent lightweight facial serum filled with potent and vegan ingredients. It is the perfect pick to deliver dramatically smooth, soft, and radiant skin in just a single overnight application.
The Soothing B3 Serum is must-have moisturizing serum if you want healthy and dewy skin. This gel-based serum offers remarkable results to almost all skin types. We highly recommend it because this calming serum moisturizes and nourishes the skin for a gorgeous glow.
Clean Shot Granactive Retinoid 5% in Seawater
The Clean-Shot Granactive Retinoid 5% in Seawater by Pacifica is an extraordinary facial serum specially created to deal with the signs of aging. It is suitable for all skin types. Add this to your daily regimen to reap the benefits of seawater and jasmine.
If you are looking for a product to achieve a smooth and radiant complexion, you must incorporate this highly concentrated Paula's Choices' facial serum. The Niacinamide 20% Treatment can help you gain tighter and brighter skin in no time.
If you are looking for a product to offer Vitamin C to your skin, you need to incorporate this excellent MODB serum. The C Squared Serum is the best vitamin C product we have found in years. It is 100% safe and natural. In fact, just a few applications of this potent serum can deliver noticeably clearer and more radiant skin.
The Blemish Clearing Serum by Juice Beauty really works. Pick this to reduce blemishes, breakouts, and uneven skin tone. This powerful facial serum is packed with Vitamin C to renew, heal, and hydrate your skin. It is suitable for oily and combination skin types.
Daily Dose of Water Hyaluronic Acid Hydrating Serum
If you are looking for a product to recharge your dull skin to reveal your natural glow, you need this Daily Dose of Water Hyaluronic Acid Hydrating Serum. This product is filled with the goodness of hyaluronic acid to keep your skin hydrated all day long. It is suitable for all skin types.
C E Ferulic with 15% L-Ascorbic Acid
This clinically approved vitamin C serum is all you need for the essential protection of your skin against environmental stressors. Just a few uses of this facial serum will make your skin look evidently younger and brighter.
You can definitely add the CC Me Serum by Summer Fridays for a brighter complexion. Filled with vitamin C, peptides, and squalane, this serum can instantly help you get rid of dark spots and hyperpigmentation.

The Youth Glow Day Serum by Model Off Duty Beauty has always been highly loved by the reviewers. Pick this for a transformational experience. Packed with goodness of incredible ingredients, this MODB serum is all you need for visibly younger and clearer skin.