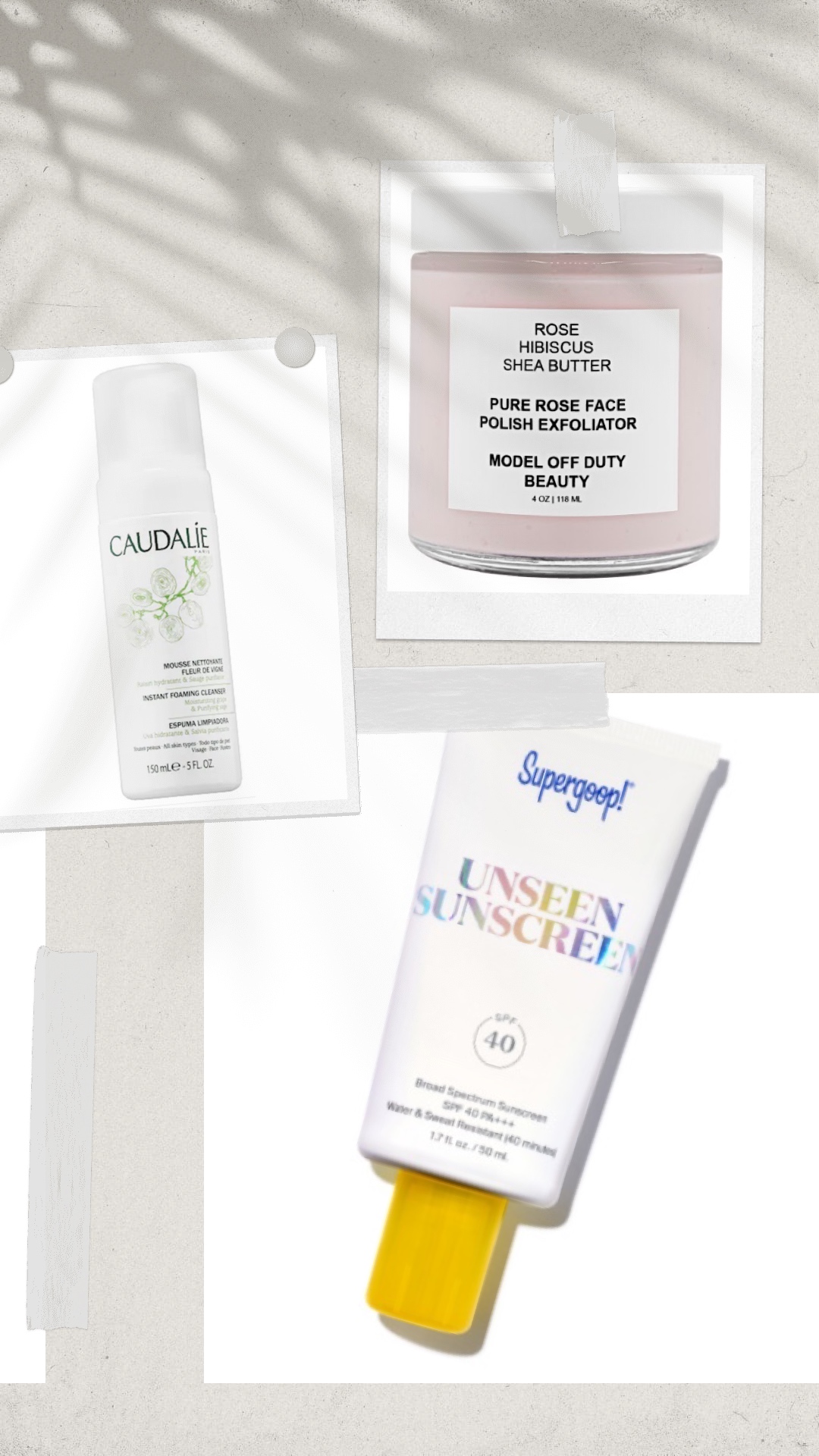 Picking the most suitable skincare is undoubtedly a tricky track to navigate. With this in mind, we are here to make your skincare shopping a little easier and a lot more fun. We are always on the lookout for high-quality skincare products that are game-changing additions to any skincare regimen. Luckily for you, this time we have extensively researched and handpicked the highest-reviewed skincare picks to create a list of products that you must try. We are truly in love with every product on this list and that's what makes it a token of love for all the IT readers.
We understand not every best-selling product on the shelves offers the skincare you deserve; while some are a little too pricey, others are unnecessarily filled with chemicals. That is why we found it relevant to list items that are worth your time and money. Here is all you need to instantly reclaim your lost radiance.
Pure Rose Face Polish Exfoliator
This remarkably smooth face polish is mild and evidently powerful at the same time. It has the power to tenderly cleanse and exfoliate your facial skin. This MODB's clean beauty product is perfectly capable of eliminating all the dead skin cells along with any impurities or excess oil build-up on your skin. The Pure Rose Face Polish Exfoliator by Model Off Duty Beauty is the perfect blend of powerful emollients that are specially tailored to soften your skin. Not only that, this face polish gently makes your skin silky smooth and even-toned as well. It is suitable for all skin types. Our favorite part about this face polish is that it is formulated with the finest natural ingredients like rose, sweet almond oil, shea butter, aloe vera, and hibiscus extract.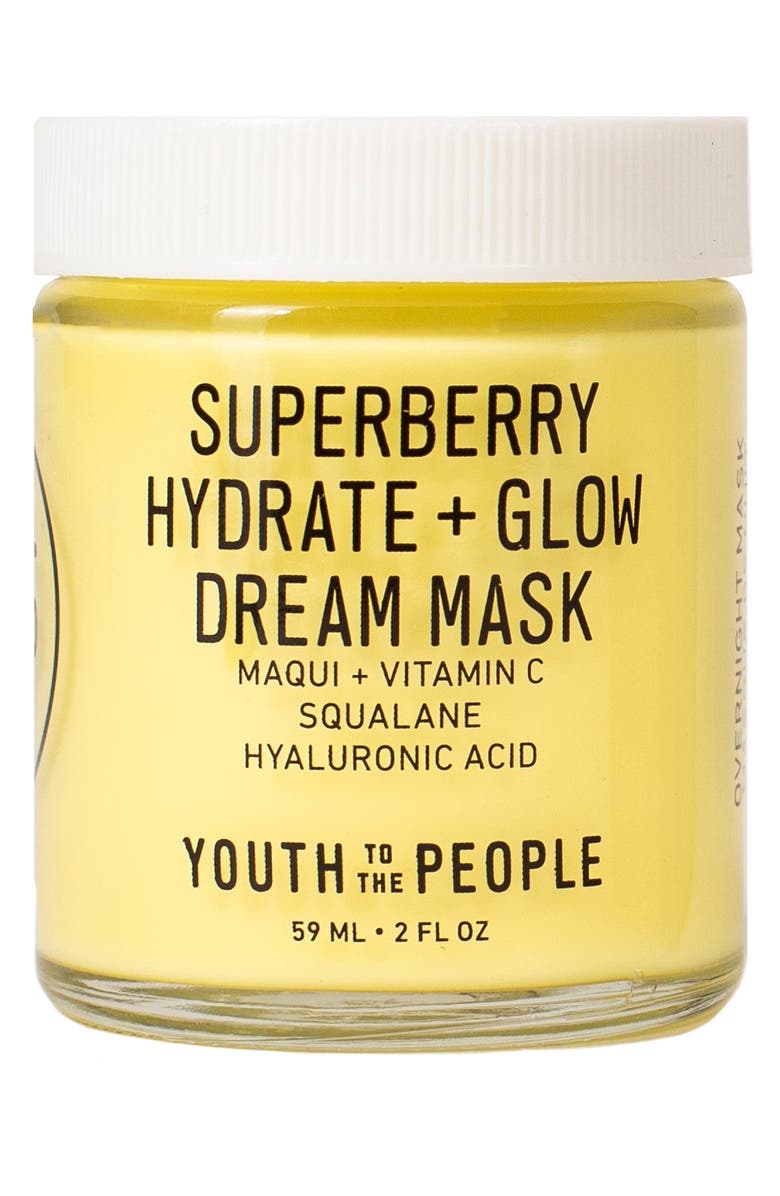 Superberry Hydrate + Glow Dream Mask with Vitamin C
This night mask by Youth To The People offers complete hydration while efficiently plumping and brightening the skin. Enriched with the goodness of vitamin C, antioxidants, hyaluronic acid, and squalane, this overnight mask is one of our favorites. It is suitable for all skin types and helps in the elimination of major skin concerns like excessive dryness, dullness, and signs of aging. This rich mask is a clinically-proven product that offers the goodness of vitamin C in its most potent form. Add this mask to your daily regimen to effectively brighten your complexion in no time.
The Pure Skin Face Cleanser by First Aid Beauty is one of the most gentle cleansers on the market. Pick this product to mildly remove any makeup, excess oil, or impurities from your facial skin. Just one application of this product will give you the softest skin. This fragrance-free cleanser is suitable for all skin types. If you have been struggling with excessive dryness, enlarged pores, or redness, this lightweight cream-based cleanser can do wonders for you. Add this to your daily regimen to soothe and nourish your skin while cleansing it.
Superfood Antioxidant Cleanser
We are obsessed with potent superfoods in our skincare products – that is why we love this Superfood Antioxidant Cleanser by Youth To The People. This award-winning cleanser is highly reviewed and recommended. That is because it is the greenest way to get rid of your makeup, impurities, and excess oil on your skin. This cleanser is so safe, that it is suitable for all skin types. It focuses on skincare concerns like enlarged pores, dull skin, and, blemishes. You must add this rich gel-based cleanser into your regimen to incorporate the goodness of kale, green tea, and spinach.
Supreme Even Skin Blue Tansy Face Oil
We are crushing over this Model Off Duty Beauty face oil. Unlike any other ordinary face oil, the Supreme Even Skin Blue Tansy Face Oil is massively safe, that is because it is made up of 100% natural and clean ingredients. We highly recommend this lightweight oil to achieve the best soothing experience for your skin. In case you are scared of incorporating oils into your skincare regimen because you have sensitive skin, you must definitely go for this MODB facial oil. This is your safest pick because is formulated with the goodness of supremely potent natural and clean ingredients like blue tansy and squalane.
We promise you this lightweight eye cream is the most refreshing product you can pick for your eyes. The Moisturizing Eye Bomb cream by Belief is a suitable pick to smoothen any signs of aging around your eyes. This is practically a burst of 26-hour long hydration for your under-eye skin. It is your best chance of getting the desired elasticity for your skin. This eye cream is packed with the goodness of hydrating herb, comfrey leaf, and pennywort herb to provide you with the most satisfactory under-eye care.
This Lip Sleeping Mask by Laneige owns our heart. Trust us, we are not exaggerating, this leave-on mask is like a hydration-filled spa for your lips. Pick this lip mask for the ultimate soothing and moisturizing overnight experience. Just one application of this product will make your lips magically smooth and supple. This softening balm is enriched with the goodness of vitamin C and antioxidants. Add this lip mask to your nightly skincare regime to wake up with rejuvenated and healthy lips.
This highly reviewed Instant Foaming Cleanser is another cleanser we absolutely love. It is 100% natural and soap-free. This foam-based cleanser is all you need for an anti-oxidant filled cleansing experience. This cleanser is most suitable for normal and dry skin. You can immediately get rid of any excessive dryness or dullness with this Caudalie product. The highlight of this cleanser is that is it powered with the strength of natural grape extract, sage extract, and chamomile extract as well.
The Microdelivery Exfoliating Facial Wash
The Microdelivery Exfoliating Facial Wash by Philosophy is filled with excellent powers to defeat fine lines, wrinkles, uneven texture, and dullness. Its micro-exfoliating beads are capable of gently polishing and scrubbing away all the dead skin cells and excess build-up. This highly reviewed product has won awards because it is able to unveil your naturally smooth and bright skin. You can add this to your daily regime regardless of your skin type or age.
We are crazy about this totally invisible and lightweight sunscreen. Unlike any sunscreen out there, it is so soothing for the face. You would be delighted to know that this scentless sunscreen is an extraordinary makeup-gripping daily primer as well. This sunscreen is our superhero because it offers essential protection, combats signs of aging, and fights dullness all at the same time. It is formulated with amazing ingredients like red algae, meadowfoam seed, and frankincense as well.
Someone somewhere might have prayed for the perfect moisturizer because this Model Off Duty Beauty moisturizer is like a dream come true. It has simply won our hearts. The Dream Glow Moisture Cream is a remarkable formulation of powerful and natural ingredients like avocado, jojoba oil, and rosemary leaf extract. This highly reviewed moisturizing cream is fuelled with the strength of Vitamins C, A, and E. We believe this MODB product is the best clean beauty moisturizer out there because it is 100% safe, reliable, natural, vegan, and highly effective. This moisturizer can be an exceptional addition to your daily regimen to help you gain effortlessly younger-looking and moisturized skin.
Up Next: 11 Worthy Skincare Products That Will Make Your Skin Glow