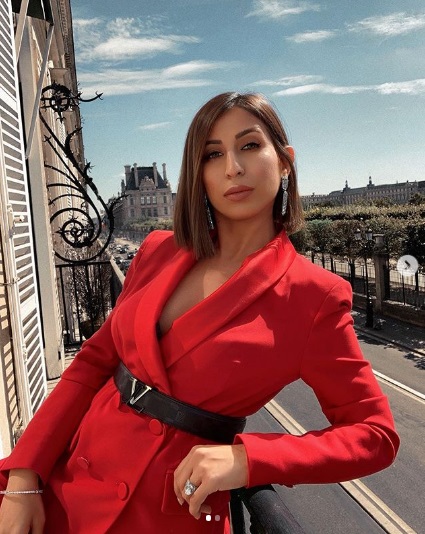 If you have been fighting acne, there is a chance you have tried your fair share of treatments. I know because I have done the same. While people strongly recommended retinol, it seemed a little too scary. My skin was just one wrong product away from a new breakout bout. To put it in simpler terms, I have extravagantly sensitive and acne-prone skin. While I knew retinol holds the potential to treat my acne, it wouldn't have been a safer option. However, I kept reading about it. Soon, I came across an article that said bakuchiol is a natural retinol alternative. I was compelled to research it. After reading a few descriptive articles, I knew bakuchiol was my answer.
Pretty soon, I started researching bakuchiol treatments instead of retinol treatments, and then I found Model Off Duty Beauty's Bakuchiol Glow Booster Serum. I will be honest here; it was my life's turning point. Just 1 week of consistent usage and I knew my skin will only get better. I was so sure. I could feel my skin healing. This magical serum did the impossible task of calming my acne-prone skin. Before using this bakuchiol serum, my complexion was pretty much covered with flaring acne. But, this facial serum helped me heal my blemish-riddled face in just a matter of days.  
Model Off Duty Beauty Bakuchiol Glow Booster Serum
Honestly, I had heard plenty of skincare experts raving about the skincare benefits of retinol in skincare. But, then again, it came with its set of side effects. (Yes, I did my research.) I did not want to risk my already sensitive skin with something synthetic.
Today, I seriously thank my lucky stars that I found bakuchiol, which is the perfect plant-based substitute for all retinol-based skincare. Since it is natural, it has no side effects at all. Derived from the Indian babchi plant, bakuchiol is completely natural and non-synthetic. Ayurvedic medicine says it is filled with skin-soothing properties and it definitely is. My skin is the testimony. This Model Off Duty Beauty bakuchiol serum not only cleared my acne, but brightened my complexion as well. Not just that, it smoothened my skin and eliminated any hyperpigmentation. I can proudly say this bakuchiol serum is completely suitable for my incredibly sensitive skin. It has given me a youthful-looking glow.
The Ingredients
Apart from bakuchiol, the Bakuchiol Glow Booster Serum also has the goodness of squalane and hyaluronic acid. Here's how they help my skin.
Bakuchiol – Bakuchiol is one of the most effective natural antioxidants that holds the power to calm rashes, soothe redness, and even heal wounds. With the power of this top-quality ingredient, this MODB serum cleared my acne and eliminated any dark spots as well. Plus, it has given me younger-looking skin. My fine lines have almost disappeared.
Squalane – With the power of squalane, this serum balanced my skin's oil production, which eliminated the slightest chance of any new acne without drying my skin.
Hyaluronic Acid – With the powers of hyaluronic acid, this serum gave me supple and bouncy-looking skin.
Up Next: Get glowing: 7 skincare products we rely on for the ultimate glow