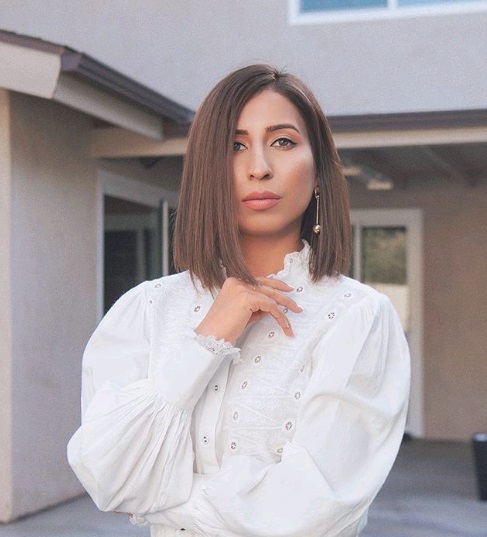 You know what, If there's one thing I desperately long for, it has to be the days when all I needed was a mere moisturizer, and my skin was good to go. Honestly, I'd give anything for the luxury of not worrying about my skin ever again. Nevertheless, every now and then, the bubble bursts, and I make peace with the fact that skincare is my new BFF. After years of not being mindful about my skin, looking for skincare products is a tough process for me. Mostly because it's immensely challenging for me to place my trust in any product out there. In fact, this is how I have built a habit of fanatically researching all the products that ever make contact with my skin. For years I have been looking for a safe yet powerful skincare brand for my skin. One thing led to another, and one day I found a 100% natural skincare brand called Model Off Duty Beauty. Trust me, it is all I ever needed.
And as for my anti-aging needs, this brand gave me my all-time-favorite anti-aging serum called the Youth Glow Day Serum. To be honest, this might be the most effective anti-aging product I have ever come across. It is more than I could have possibly asked for.
The Best Anti-Aging Serum Of 2021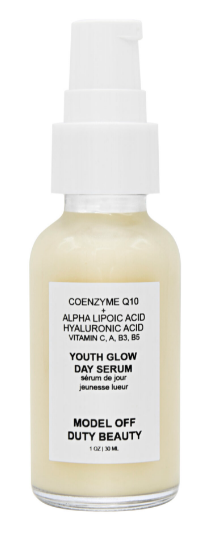 Model Off Duty Beauty Youth Glow Day Serum
You tell me, wouldn't you lose your calm if you witness your skin looking better than ever? Honestly, it's unreal how one product can possibly manage to do that. But, I have been using this face serum for about a month now, and this exceptional facial serum has delivered a surprisingly younger and radiant version of my skin. My skin literally glows. I am constantly astounded at how effortlessly this serum worked for my skin. There are moments I look at myself in the mirror and I squeal with joy. Why? Simply because this serum banished any traces of fine lines, spots, or dullness I ever had. I am enormously obsessed with this facial serum.
Power-packed with all-natural skin-loving ingredients that are 100% clean, vegan, non-GMO, gluten-free, paraben-free sustainable, cruelty-free, and phthalate-free, this Model Off Duty Beauty product has carved a prime spot on my everyday regimen.
My 4 Week Journey Of Using The Youth Day Glow Serum
Honestly, I survive on the pleasure of making lists; that is why I have curated this quick list of all the benefits I have witnessed ever since I have incorporated this anti-aging serum.
Week 1: For the first few days, this serum worked at hydrating my skin. Along with that, it delivered a comforting feel. Gradually, I began witnessing no signs of dryness on my skin. In fact, it made me realize most of my wrinkles were exaggerated due to excessive dryness. Plus, it was lightweight so it never clogged my pores, instead, it reduced the appearance of my enlarged pores.
Week 2: In just the second week of regular application, I noticed my skin had no signs of inflammation. Plus, my skin felt surprisingly smoother. It worked to improve my overall complexion. My spots were still there but they appeared lighter.
Week 3: This is the week I started witnessing real results. The product not only moisturized my skin but delivered lost lasting moisture that protected my skin. Plus, it worked to brighten my overall complexion. I noticed a very even skin tone and my spots were almost gone.
Week 4: Honestly, I stuck with this product because it gave me quick results. But a consistent usage of this serum proved it is indeed the perfect recipe to achieve the dewy, radiant, youthful complexion I always wanted. I achieved significantly unnoticeable wrinkles, no dullness, and no hyperpigmentation at all.
Trust me, this serum is going to be in my daily regimen forever, and I highly recommend this serum. It might work at a different pace for you, but it is bound to deliver visible results. Plus, there's no fear of side effects. It as natural as a product can get.
Up Next: 5 facial oils that are so good, you'd want to buy them on repeat