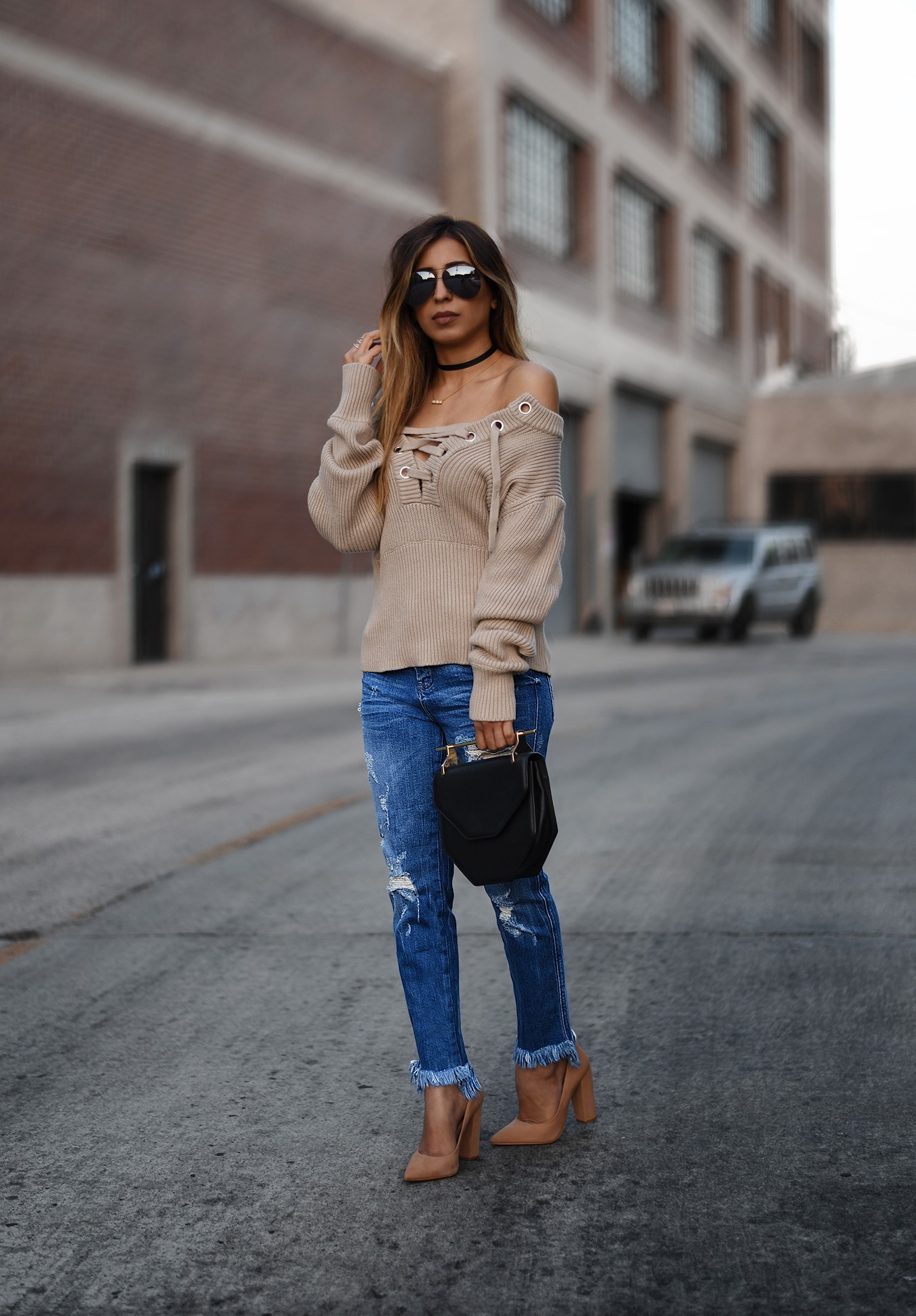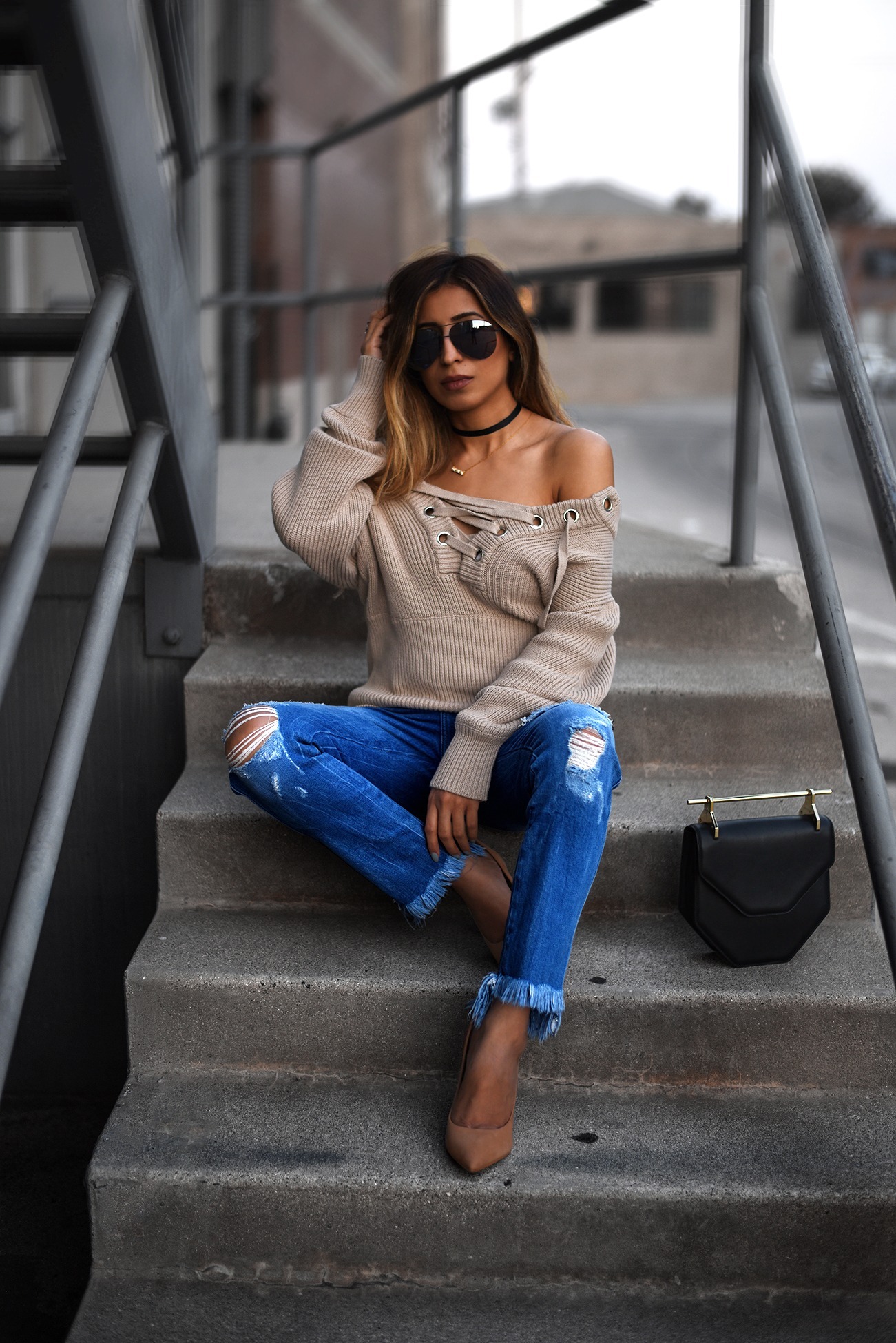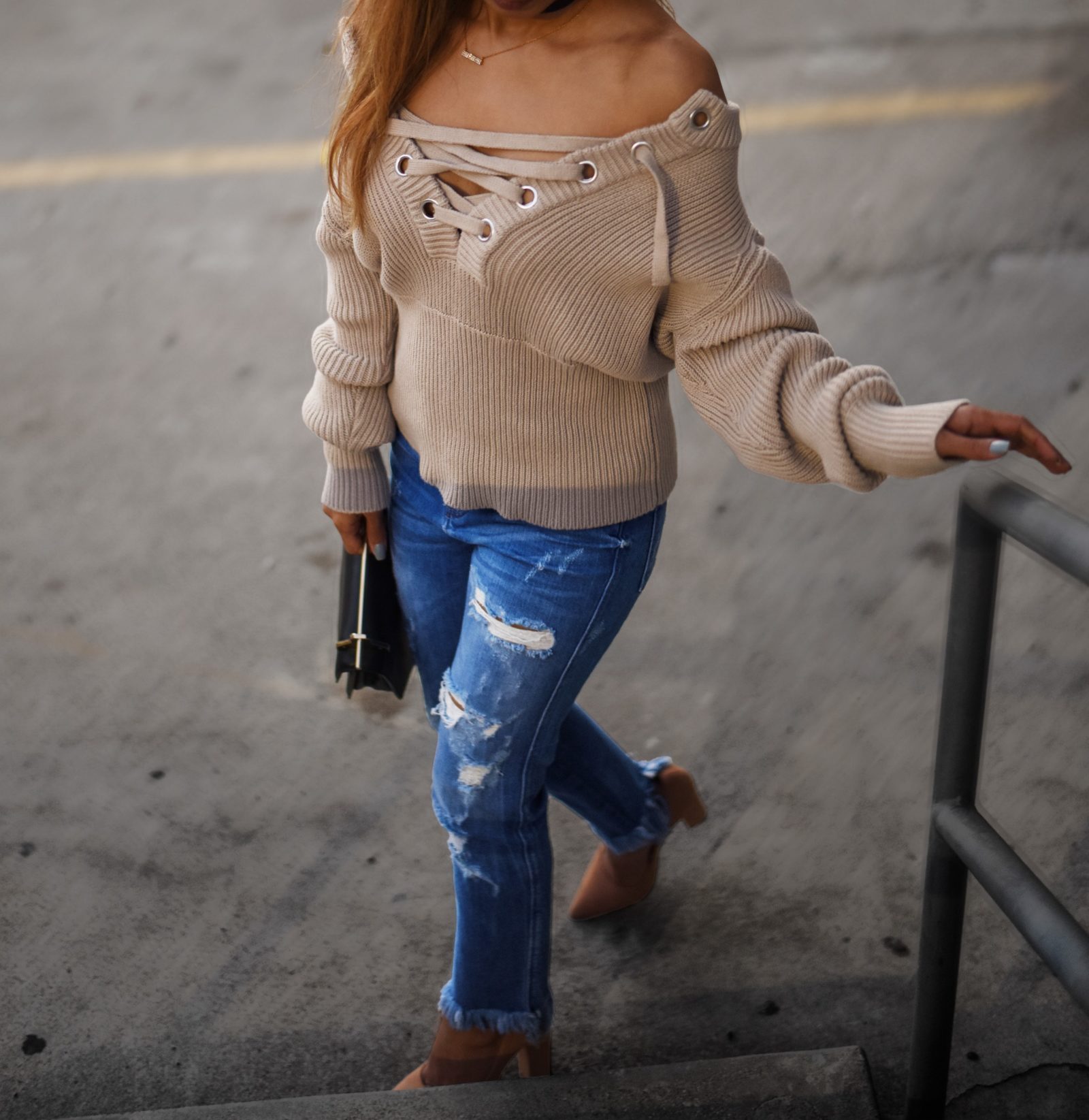 Jeans | ZARA JEANS similar (here)
JUMPER/SWEATER | LACE-UP SWEATER ($$ oFF WITH CODE: aditi20 )
Shoes | BLOCK HEEL PUMPS
Bag | AMOR FATI LEATHER SHOULDER 
Fall is almost around the corner! Summer is at the verge of coming to an end, only thing that cheers me up is the thought of  fall fashion. Planning ahead in time for fall wardrobe today also means shopping smart! Lace up sweater is a great basic piece to invest in for the season and if it's a neutral color you can be assured that it can be paired with a lot of things. I absolutely fell in love with this lace up because the fit is great and the sleeves are slightly over sized, that adds a nice character to the sweater. I paired it with the fringe hem jeans and nude block heels.
I wanted to ask you all what do you think of Instagram stories? Which one do you prefer more Snapchat or Instagram Stories? I have to admit I am gravitating towards Instagram stories but still love Snapchat's cute filters 🙂
Thanks for stopping by!
Stay Fancy
Adi xx