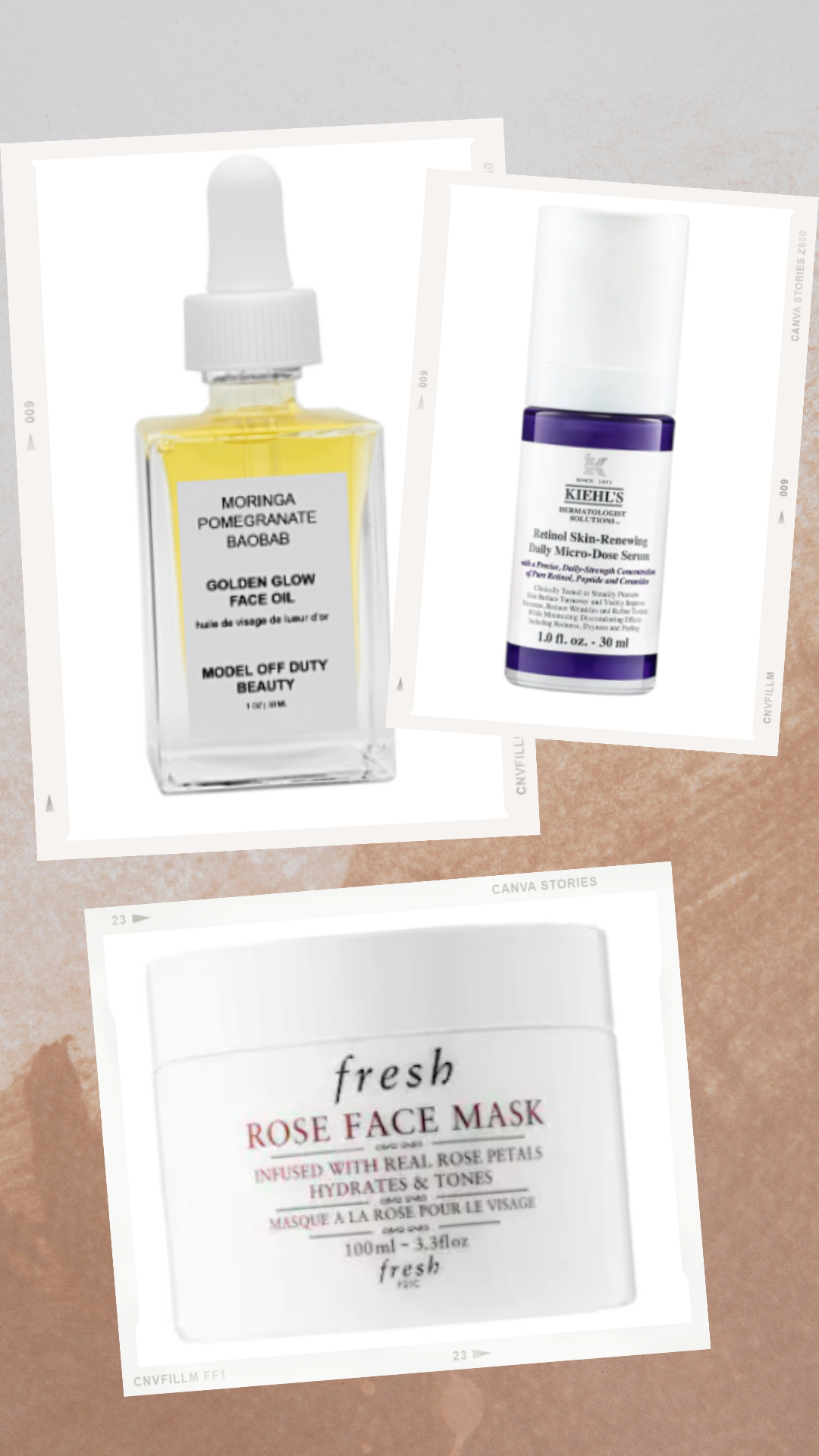 Not too long ago, when you used a "clean" beauty product, it meant it just won't be effective enough, or that it might not last that long. But, gone are the days when picking cleaner alternatives seemed like a compromise. With serious innovation in the world of clean skincare today, you can go all-natural while opting for immensely effective potent ingredients. Clearly, the world of clean beauty has taken a remarkable leap. Now, the formulas of clean beauty products are much more refined, the ingredients are more potent, and most importantly, we have alternatives for good-quality clean skincare regardless of the budget. However, out of all the products claiming to be clean and effective, not all of them are trustworthy. Luckily for you, we have been clean beauty enthusiasts since it wasn't even trendy. So, whether you plan to go all clean or just try to go one step at a time, we are here to help.
Over the years, we've tried several clean beauty products; trust us, not all of them gave us experiences worth remembering, but we also found a few products that honestly worked better than their conventional counterparts. That is precisely why we call them beauty products that are indisputable winners when it comes to clean ingredients. Check out the ones that made the cut below.
Youth To The People Superfood Antioxidant Cleanser
The Superfood Antioxidant Cleanser is an award-winning clean beauty cleanser. It is formulated with highly potent antioxidants, like kale, green tea, and spinach. This cleanser is the perfect product to effectively remove your makeup, eliminate any buildup, and maintain your skin's natural pH at the same time. Suitable for every skin type, this cleanser can instantly help you get rid of enlarged pores, blemishes, and dull skin. This rich gel is all you need for clean and visibly glowing skin.
Model Off Duty Beauty Dream Glow Moisture Cream
This Model Off Duty Beauty cream has simply won reviewers' hearts. The Dream Glow Moisture Cream is a phenomenal formulation of potent and natural ingredients like avocado, and jojoba oil, along with rosemary leaf extract. This moisturizing cream is power-packed with the powers of Vitamin C, A, and E. This is the best clean beauty moisturizer out there because each ingredient in this moisturizing cream is 100% safe, natural, vegan, and highly efficient. This MODB product is an outstanding pick to relax, restore, and protect your skin. You must pick this cream for effortlessly younger-looking and moisturized skin.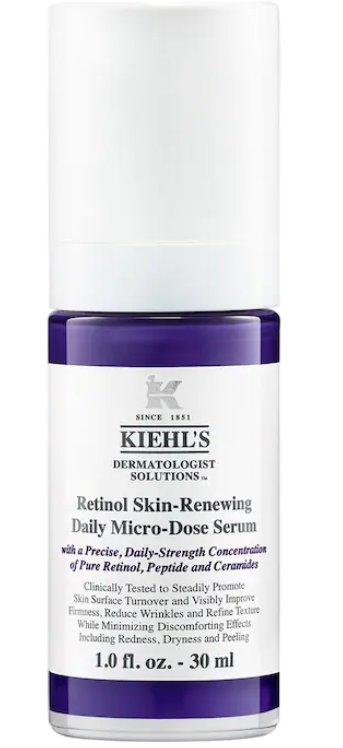 Kiehl's Since 1851 Micro-Dose Anti-Aging Retinol Serum with Ceramides and Peptide
This anti-aging serum by Kiehl's Since 1851 is the most potent retinol product. Unlike any other retinol product on the market, this is made up of 100 percent clean ingredients. Just a few applications of this magical treatment serum are enough to make your skin smooth and significantly bright. It is ideal for all skin types and highly effective in eliminating signs of aging like wrinkles, fine lines, spots, and dullness. This cream-based serum is the best pick for a hydration-filled and soothing anti-aging treatment.
First Aid Beauty Pure Skin Face Cleanser
We'd admit First Aid Beauty is one of the safest brands when it comes to clean beauty picks. This fragrance-free cleanser by FAB is one such clean beauty product. It is a mild yet effective cleanser. This cleanser functions as the perfect makeup remover. Along with that, it is an exceptional pick for the elimination of dirt and excessive oil. Just one application of this cleanser is enough to give you soft and plump skin. If you are struggling with excessive dryness, enlarged pores, or redness, you should definitely go for this lightweight cream-based cleanser.
The Rose Face Mask is an extraordinarily soothing facial mask. Its instant hydrating powers make it one of our favorite face masks. The best part about this product is that it is made up of actual rose petals. Along with pure rosewater, this mask is also fuelled by the powers of aloe vera and cucumber extract. We are obsessed with its silky gel-based texture. You need this clean beauty mask to provide your skin with a supremely comforting experience that effectively tones and plumps your skin. This is the perfect pick for you regardless of your skin type.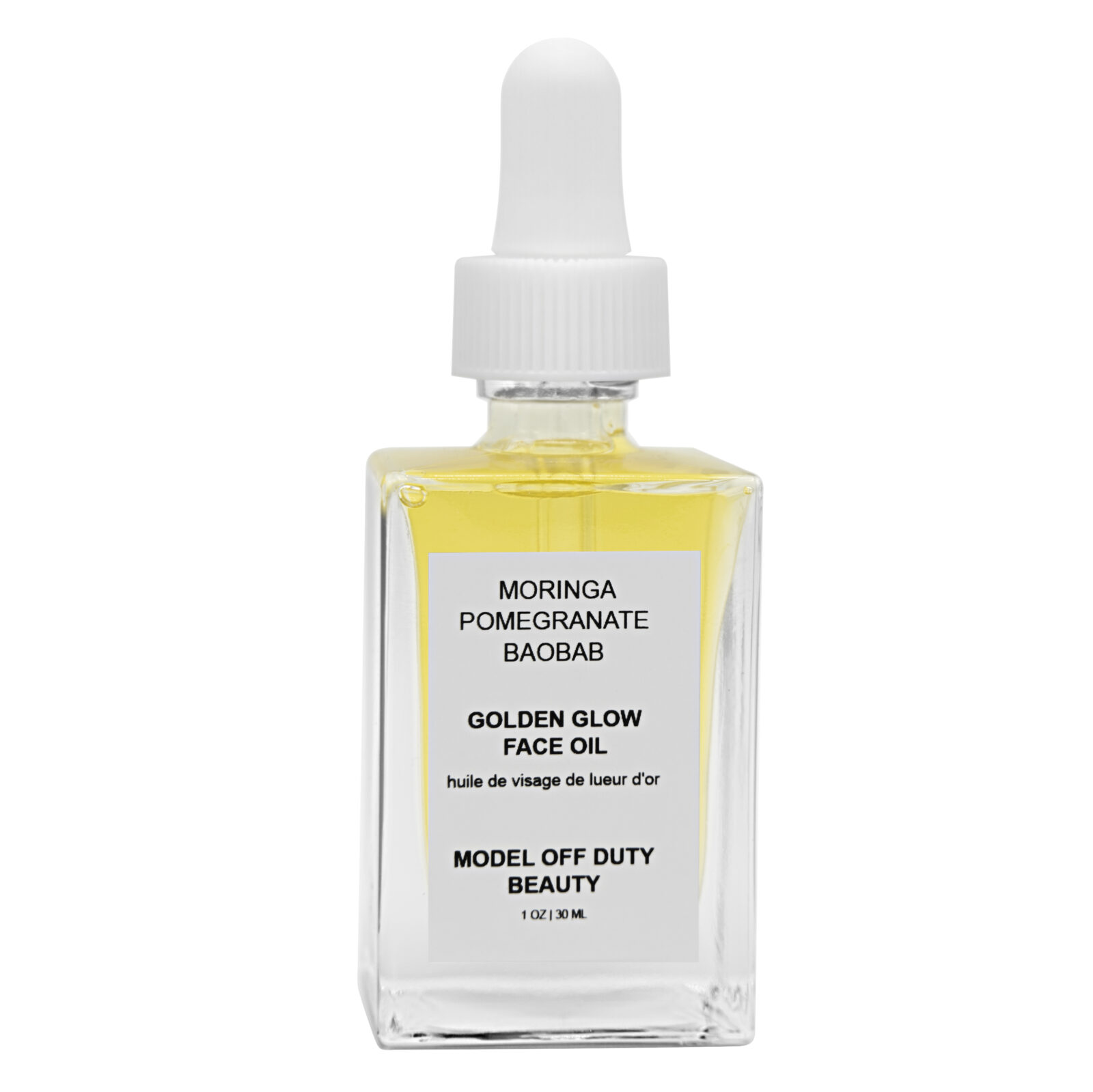 Model Off Duty Beauty Golden Glow Face Oil
Trust us, Model Off Duty Beauty is our favorite clean beauty skincare brand. Although all their products are 100 percent safe and clean, we are particularly obsessed with this replenishing face oil. The Golden Glow Face Oil is the best of all the face oils on the market. It is made up of potent superfoods like moringa, pomegranate, and baobab that are highly capable of hydrating and brightening the skin. Along with that, this oil is full of anti-aging properties. Not only that, this oil has powerful anti-inflammatory properties and cancer-fighting abilities as well.
Drunk Elephant C-Tango™ Vitamin C Eye Cream
The C-Tango™ Vitamin C Eye Cream is a supremely rich and immensely restorative eye cream. It is power-packed with peptides, vitamin C, and cucumber extract. This is all you need for firm and bright skin. Suitable for all skin types, this eye cream has anti-aging properties to make the skin around your eyes bright and fresh. Since the area around your skin is super fragile, you need a safe product that pumps your under-eye with all the essential nutrition without harming it, and this Drunk Elephant eye cream is just the right pick.