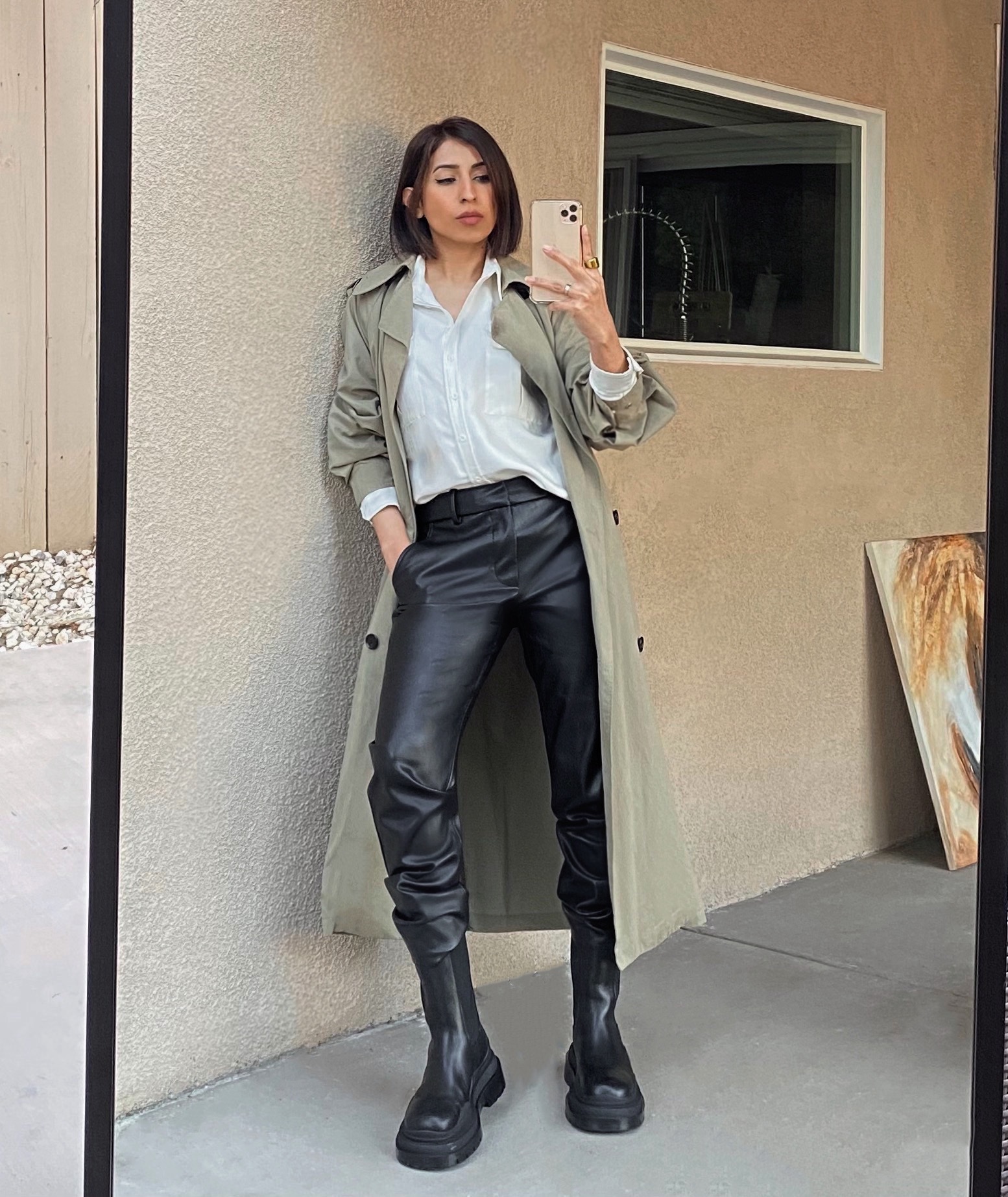 As we enter the last month of 2020, items like cardigans, coats, and fleece-lined jeans have naturally made their space in the wardrobe. This only means one thing, time to usher in a new round of winter shoe trends. So, get ready to discover all the stylish new footwear this season is bringing. We are sure that you find a new set of shoe trends each time you scroll through Instagram, but keeping track of the best ones is tricky. This is why we combed the chicest winter shoe trends that Instagram IT girls swear by!
There are six winter shoe trends ahead that will effortlessly elevate the look of your outfits. Fashion prediction: all these trends are likely to become the most important ones this season. From platform boots to loafers to slouchy boots, this new flip in the style circuit will kick off all the fashion confusion. Want to lead the fashion game? Keep scrolling and uncover our edit of the styles you can start wearing.
1. Clogs 
As the temperature continues to drop, clogs are your new savior. They are warm, comfortable, and cute too. Picture yourself in clogs, furry pants, chunky sweater, and a hot cup of coffee. Now that sounds like the perfect winter package!
Buckley Clog ($139.95–$140.00)
Vesa Clog Slipper ($50.00)
Clog ($185.00)
2. Loafers 
If you're done with heels and need something new in your wardrobe, loafers are what you're looking for. The relaxed fit and stunning look of the loafers are sure to work with all your outfits.
Dazzle Loafer ($349.00) $261.75
Logo Platform Loafer ($850.00)
Chain Leather Loafers ($99.99)
3. Sneakers 
From casual outfits to formals, sneakers can add coolness to any attire. You can either go for retro sneakers or canvas, both will work the best!
Chuck Taylor® High Top Sneaker ($55.00)
990v5 Sneaker ($174.95)
Chuck Taylor® Low Top Sneaker ($50.00)
4. Slouchy Boots
Skin-fit tall boots have had their fair share of fame, it's time for slouchy boots to take the lead.
Analeah Boots ($238.00)
Lauryn Slouchy Cap Toe Boot ($258.00) $148.77
Almond Toe Knee High Leather Boots ($299.00)
5. Platform Boots 
Time to embrace the cool and swanky fashion by adding platform boots in your wardrobe. The thick sole and gorgeous boots will give your outfits an impeccable look.
Tara Platform Boot ($209.95)
'Jadon' Boot ($180.00)
Platform Boots ($39.99)
6. Cozy Slippers
Cozy slippers are mandatory for your winter closet. Now you don't have to step on the freezing floor, these warm, fuzzy slippers will take care of your feet.
Fluffette Slipper ($89.95)
Kalina Genuine Shearling Slipper ($125.00) $75.00
Flat Faux Fur Shoes ($39.99)
Up Next: 15 coolest flats for the season