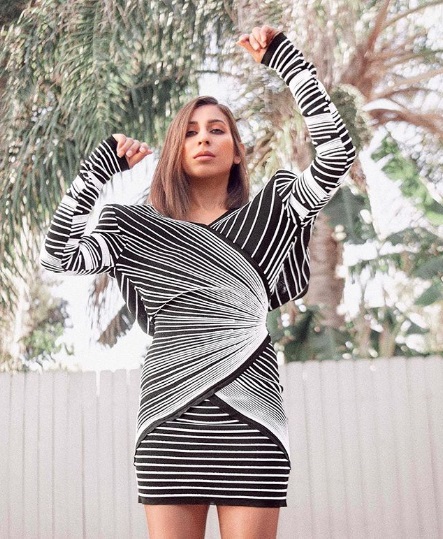 Summers are the second-worst thing that can happen to our skin, of course, after the harsh winters. Every moisturizer gets heavy, every serum tends to result in sweaty open pores, and anything or everything result in breakouts. It is a never-ending battle to find the right product to keep your skin healthy.
But, we may help you achieve the freshest skin possible in fall.  We are offering you a choice of six different serums that would amaze your skin with the healthiest glow. Trust us, we've tried and tested them and can't get over them. Here is the no-fail list of top Serums.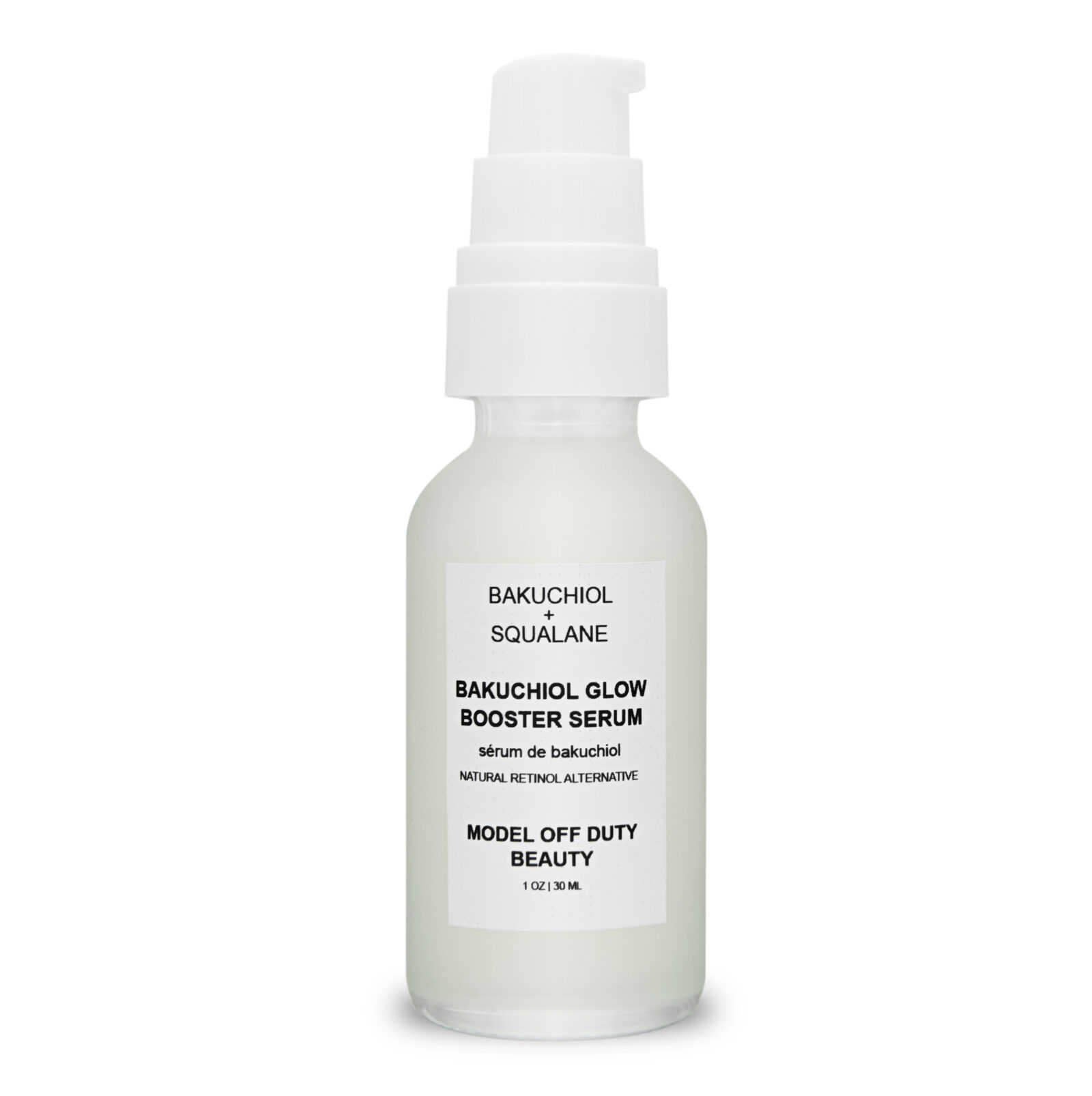 Model Off Duty Beauty Bakuchiol Glow Booster Serum
Replace your Retinol serum with a clean, non-toxic alternative – Model Off Duty Beauty Bakuchiol Glow Booster Serum. The product is known to help boost collagen and elastin production to reduce fine lines and wrinkles eventually. This serum is vegan and cruelty-free with all-natural ingredients like Bakuchiol, Squalane, and Hyaluronic Acid. Each of these helps improve the firmness and elasticity of the skin by balancing the oil production and moisture. The collagen synthesis is maintained at the right level to keep a check on aging signs. It can be followed by Dream Glow Moisturizer for beautiful glowing skin.
How to use it: Cleanse your face and pat it dry before applying a single pump of the serum over the face and neck. It can be used in both day and nighttime. Use with Dream Glow moisture cream for best results.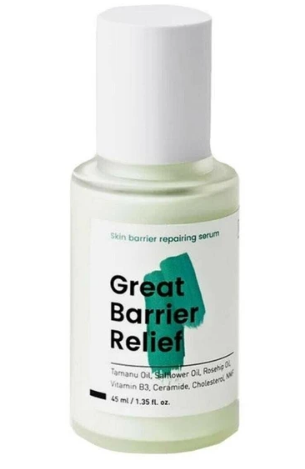 Let not the summer stress affect your skin. Oftentimes, skin cysts form under the skin. The reasons are many – age, stress, seasonal combats, and dryness. Great Barrier Relief is a skin-soothing serum that can be used to restore the damaged skin by evening out the tone and complexion. Enriched with a unique nourishing formula, the serum offers the irritated skin every essential nourishment it needs. Its key ingredients like Tamanu Oil and Safflower Seed Oil and others take the required care of the skin.
How to use it: Pump out one or two drops of Great Barrier Relief serum on your fingertips and apply evenly all over the face. It can be used before moisturizer or in place of a moisturizer. Get rid of chemicals and sensitizing products from your routine and replace them with what your skin craves.
Kiehl's Powerful-Strength Dark Circle Reducing Vitamin C Eye Serum
Welcome this undereye serum in your closet to get rid of crow's feet, dark circles, and puffy eyes. Enriched with Vitamin C for the best benefits, the serum makes it a perfect product for hydrating the skin. The active formula contains tri-peptide and hyaluronic acid, a deadly combination clinically proven to smoothen the appearance of aging signs, especially near the eye area. This advanced formulation of the product directly works on diminishing the appearance of blue and brown dark circles for a brighter-looking eye area. It is a magic potion for the tired and strained eyes.
How to use it: Cleanse your face and pat it dry. Dispense the serum on your fingertips and apply before patting gently and smoothly under the eye area along the suborbital bone. The serum can be applied both in the day as well as during the nighttime. It is safe for the ones wearing contact lenses.
Estee Lauder Advanced Night Repair Synchronized Recovery Complex II Serum
Estee Lauder's patented serum is a magic potion to the skin that significantly reduces the signs of aging. When used regularly, the serum leaves your skin radiant, hydrated, and healthy. The best part is that the product can be used for any skin type without any adverse effects. This brand's exclusive ChronoluxCB™ Technology helps maximize the power of the skin's natural nighttime renewal by adding a radiance every morning. These antioxidants and hyaluronic acid help to lock the moisture beneath the skin, reducing the wrinkles.
How to use it: Apply the serum on clean skin. Take a full dropper on your fingertips or palm to gently apply on the face, followed by a massage in a heart-shaped pattern using the fingers of both the hands. Begin at the center of your face and glide towards the ears and then down under the chin. Finish the process on the neck in a downward process.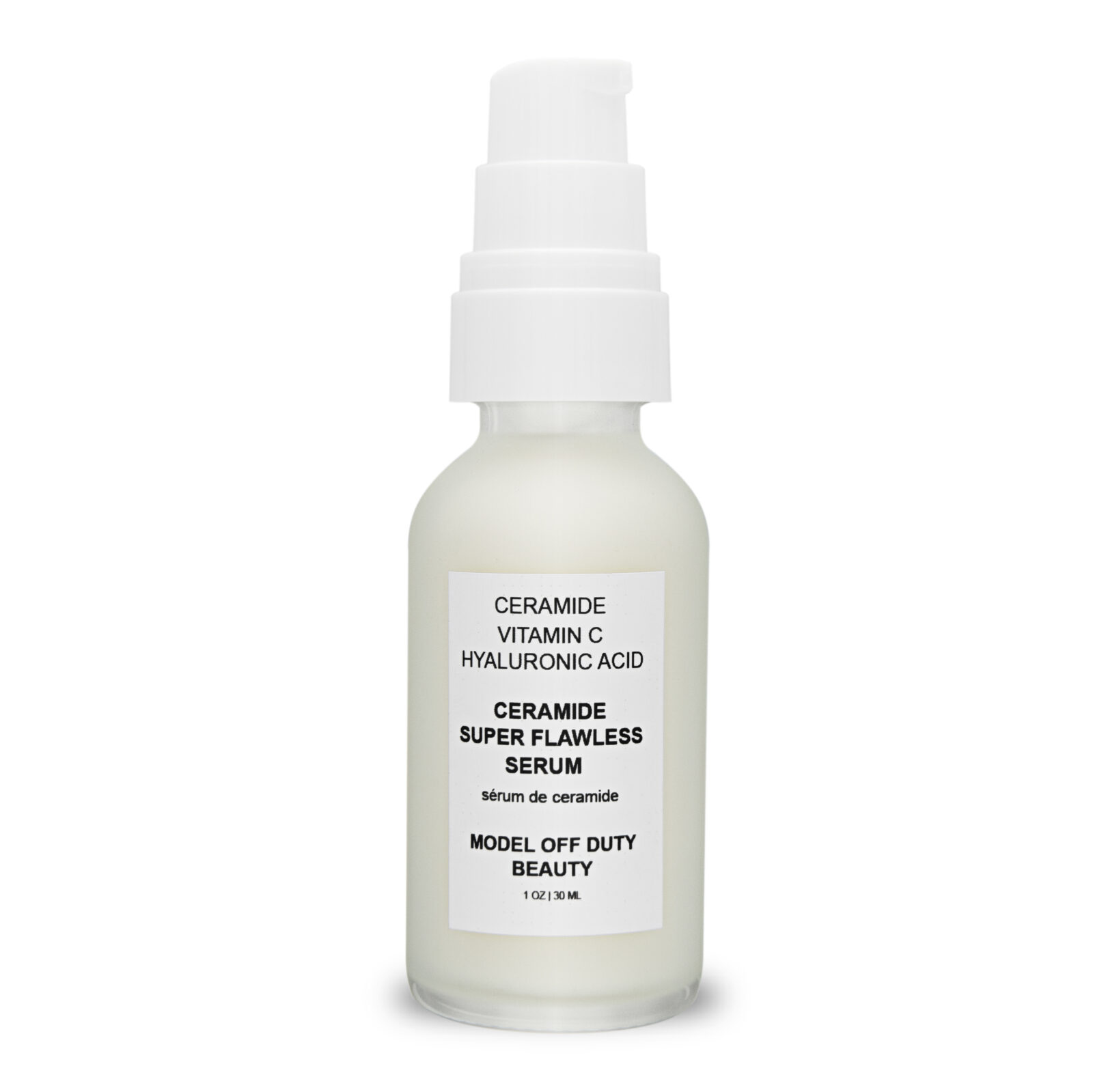 Model Off Duty Beauty Ceramide Super Flawless Serum
Are you looking for a flawless young skin? You need the right dose of Vitamin C and Hyaluronic acid to smoothen out the wrinkles and fine lines. Ceramide Super Flawless Serum is enriched with the qualities that act as a protective layer to lock the moisture and prevent damage from seasonal or environmental stress. The serum has Ceramide to replenish natural lipids, Vitamin C to stabilize and create collagen molecules, Hyaluronic Acid to lock moisture, Avocado Oil to make your skin smooth and strong, and Jojoba Oil with anti-inflammatory properties to fight redness, dryness, and chapping.
How to use it: Cleanse and pat dry your face and neck before pumping out a single drop of the serum and apply it all over. It can be used during the day as well as at night before bedtime. Follow it with Dream Glow moisture cream for the best results.
Looking for an instant rush of hydration to the skin? This super-hydrating lotion from the house of La Mer can be your ultimate solution. It is ideal for all skin types and works as a miraculous source of vitality towards a drastic transformation in your skin. Plus, it effectively leaves your skin hydrated, energized, and optimized for a visibly supple and improved texture. The serum is not limited for use only on your face, but it can also be used all over the body post-shower to energize the skin. It is also known to be a great post-shave healer.
How to use it: Cleanse your skin before sprinkling a little amount of the serum onto your fingertips. You can also use a cotton pad. Press into the skin, and gently pat it all over. For best results, it can be followed by La Mer serum and moisturizer.