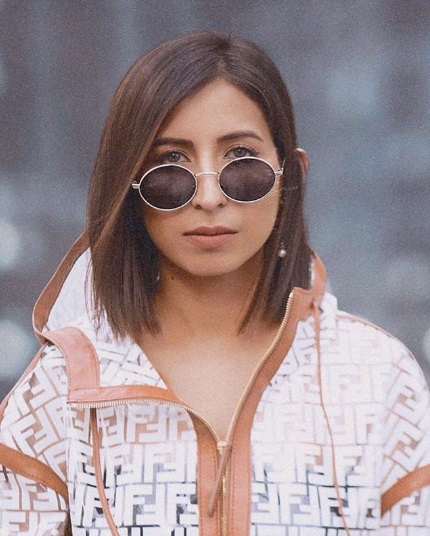 Several skin care experts suggest asking yourself one simple question before applying anything to your skin, "Would I eat that?" That's when you figure out you need clean beauty.
You need only organic and natural products for your body. With natural ingredients, you can nourish every system without any side-effect. All your cells need to replenish themselves for that they need rejuvenating, fresh, healing, nutrient-rich natural ingeminates.
In fact, studies have confirmed that whatever you apply to your skin goes inside the body. You wouldn't want your body to suffer any imbalance because of a chemically infused moisturizer, would you?
Why Is Clean Beauty So Important?
It actually comes down to your health. You wouldn't eat anything that is toxic or chemically infused. The same basic notion applies here. Skincare is like feeding our skin.
How To Effortlessly Switch ?
Tossing away all your former chemically infused skincare products will not be an easy task. You can start one product at a time, or you can simply get a clean beauty skin set to fulfill your needs. Once you figure out your skincare goals, it will pave the way for the right brands.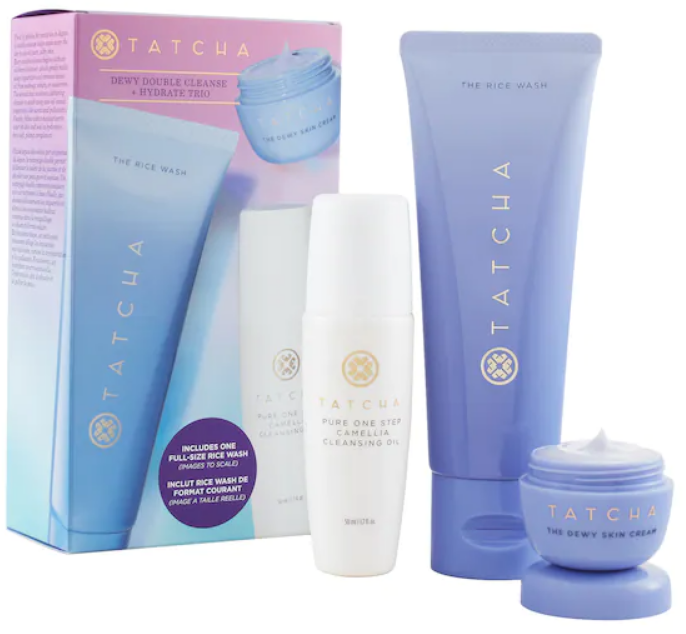 This is a three-step ritual that lavishly hydrates your skin for a visibly plump, radiant complexion. It is suitable for all skin types. If your skin is dry and dull and you want to do something about it, buy this skin set. This product is absolutely vegan, cruelty-free, as well as gluten-free. In fact, it comes in recyclable packaging. This set is thoughtfully designed with the utmost care for you and the environment. This effective Japanese set contains:
The Rice Wash
Pure One Step Camellia Oil Cleanser
The Dewy Skin Cream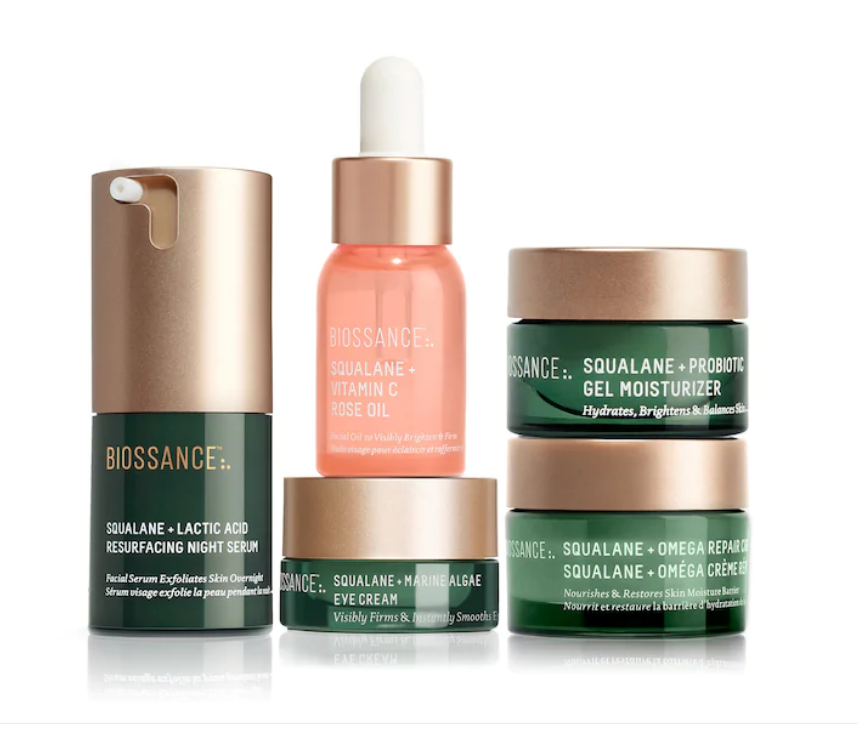 This amazing set of five mini bestsellers will optimize the outcomes of your daily clean skincare. It is suitable for all skin types. Suppose you have been struggling with fine lines, wrinkles, and other signs of aging. This is what you need. This set is made up of vegan lactic acid, vitamin C, omega fatty acids. All the ingredients are vegan, cruelty-free, and gluten-free. It comes in recyclable packaging. This set contains five products,
Resurfacing Night Serum
Squalane + Vitamin C Rose Oil
Marine Algae Eye Cream
Omega Repair Cream
Squalane + Probiotic Gel Moisturizer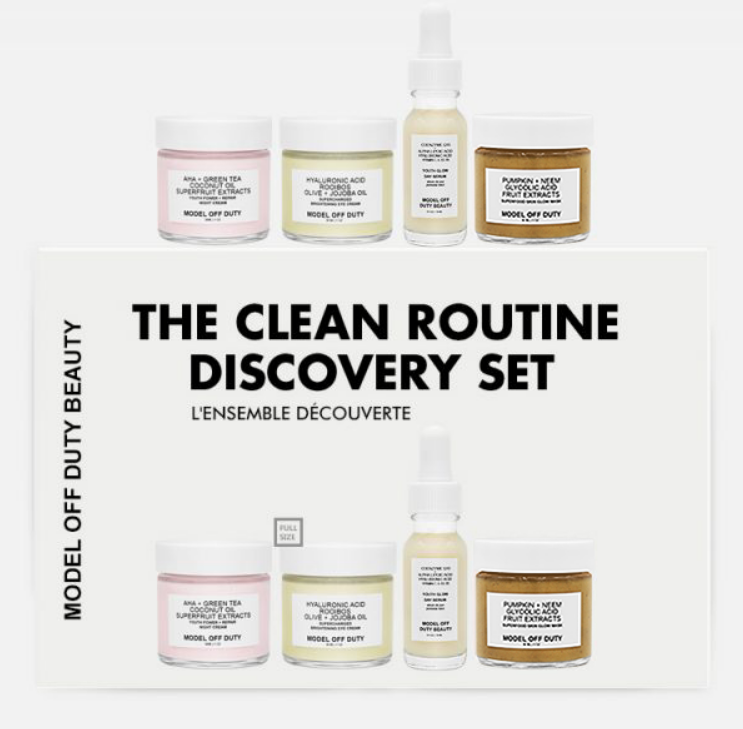 You need this CLEAN BEAUTY set. This Model Off Duty Beauty set is the ultimate beauty solution. It is made with natural and organic ingredients. This clean beauty set comprises all the vital products to complement your daily skincare routine for a healthy glow.
This set consists of
Superfood Skin Glow Mask
Youth Power + Repair Cream
Youth Glow Day Serum
Supercharged Brightening Eye Cream
All the ingredients in this set are Natural, Non-GMO, Gluten-Free, Vegan, Paraben Free, Phthalate Free, Sustainable, Cruelty-Free, Non-Toxic and Fragrance-Free.