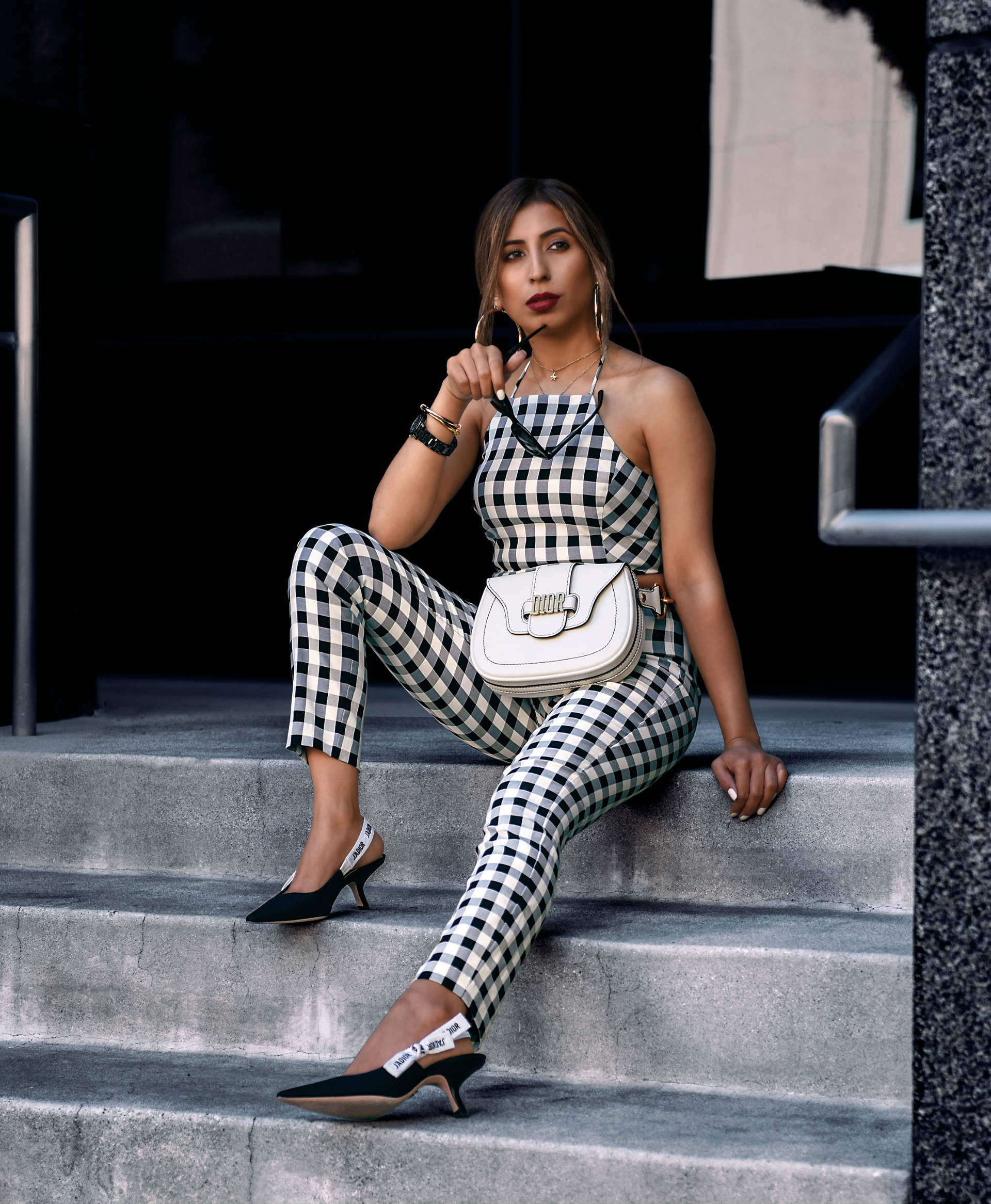 Most of us know fanny packs as the trendy accessory from the 80s and 90s everybody likes to mock. They were the synonym for "not cool", "unfashionable", and "tasteless". But if you still picture your dad or tourists when you hear the words fanny pack, you might need to change your attitude.
"Why?" you might ask.
Well, I am happy to announce that fanny packs are back! And this time, they're here to stay. These peculiar belt bags got a 21st-century update and now everybody is crazy about them. The days of neon, nylon fanny packs are over and they are now made out of trendy materials.
But the first question you might run into when daring to include a fanny pack in your outfit is: how to style a fanny pack? Granted, that's not an easy thing to do, especially if you don't want to evoke the past. But don't worry, I am here to help 🙂  Here are the easiest ways to style a fanny pack in the 21st century way.
Choose The Placement of the Fanny Pack Carefully
Although fanny packs were usually worn around your waste, you don't have to follow those rules. You can wear it as a cross body purse as well. However, if you do choose to wear it around your waste, try to go higher up or even slide it so that it's on your back.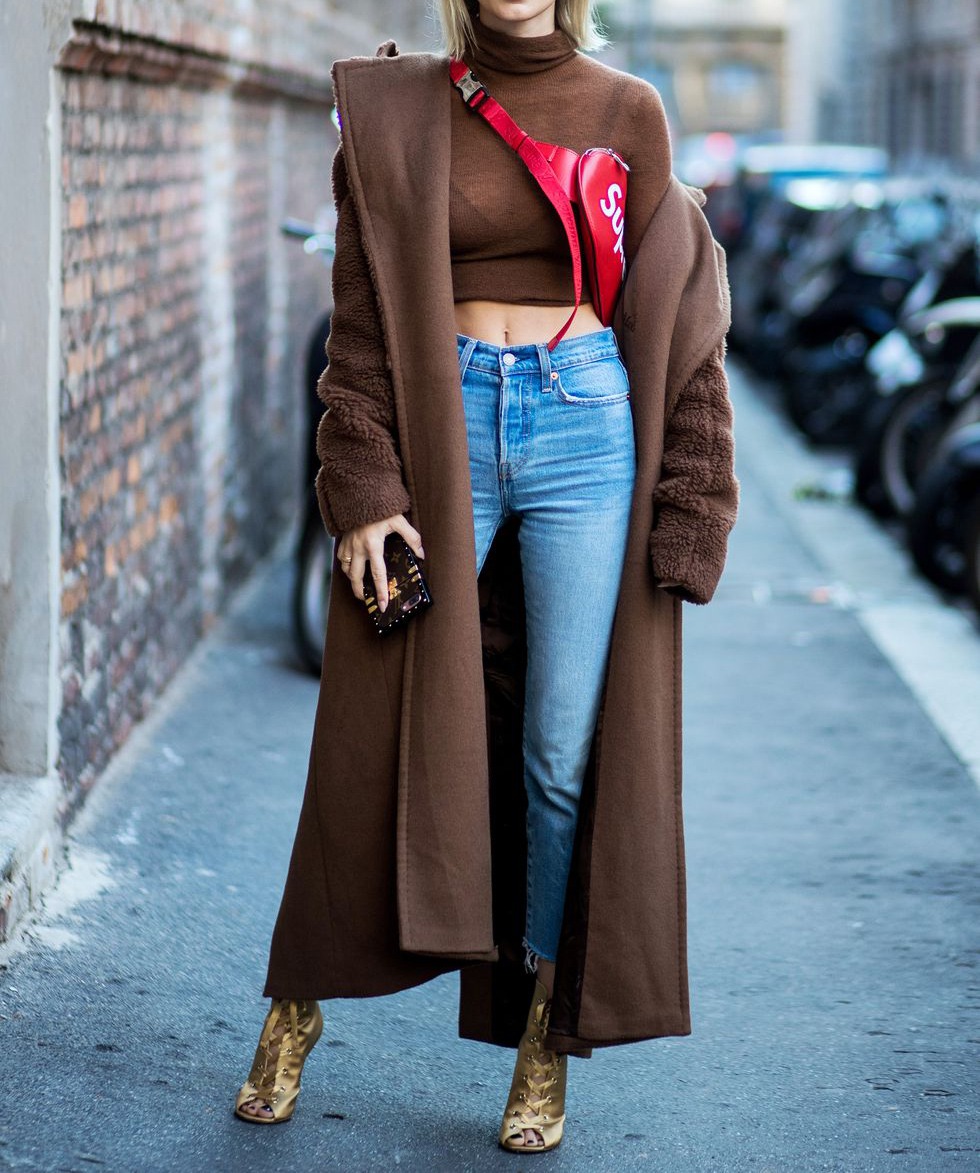 Pinterest

Pick the Right Material
One of the main reasons why fanny packs from the 80s are considered tacky is because they were usually made out of denim or synthetic nylon materials. But now, brands are using luxurious materials like leather, animal prints, satin, corduroy, and velvet.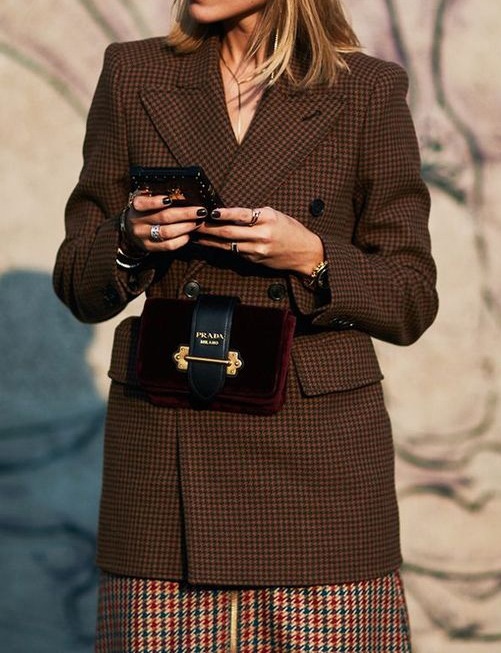 Pinterest

Go with Feminine and Stylish Clothes
Back in the day, fanny packs were part of athleisure outfits, like those worn by your dad, and the emphasis was on their functionality. Nowadays, the goal is to make the fanny pack into a luxury accessory that can be very girly. So try it over a feminine dress. Another cool thing you can do is loop it through the belt loops of your skirt.

Try It Out Over a Blazer 
If you're not sure how to style a fanny pack, you can't go wrong with a Blazer. It is a perfect marriage of cool & chic that every trendy girl has been sporting. It makes the whole look more interesting and unique. Also, if you wear it right in the middle of your waist, it creates an illusion of a belt.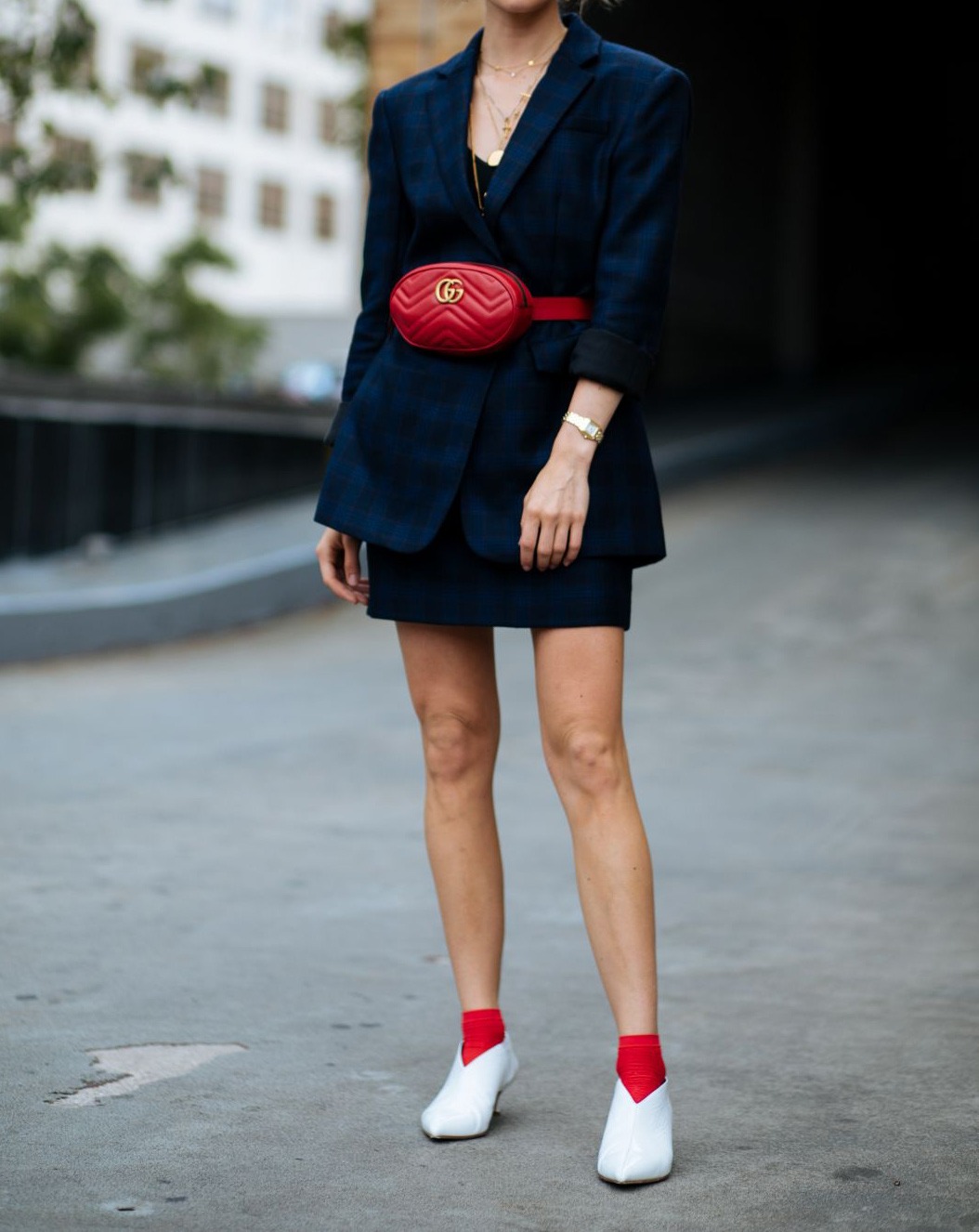 Pinterest

A Great Outerwear Accessory
Fanny packs look incredibly chic when you wear them over coats and jackets. I recommend going for a long coat with a fanny pack in the middle that will act as a belt.
The most important thing when it comes to how to style a fanny pack is to wear it with confidence.
Let me know your thoughts on this functional and stylish accessory! Are you ready to wear a fanny pack this fall? 
Thanks
Adi xx