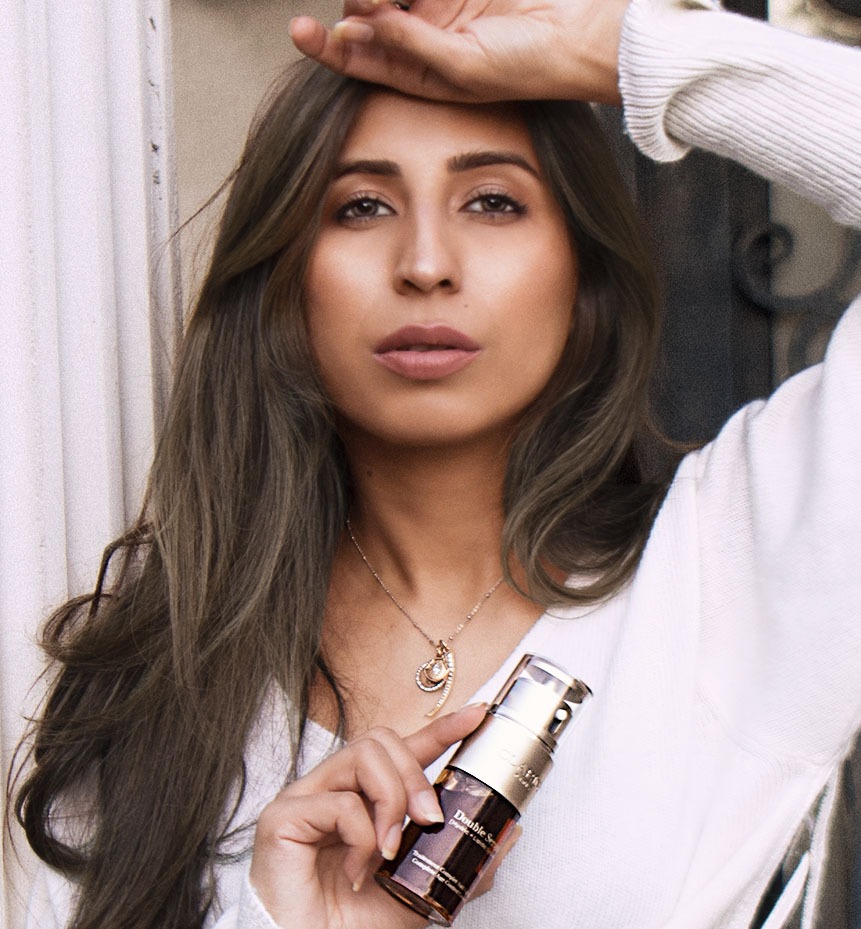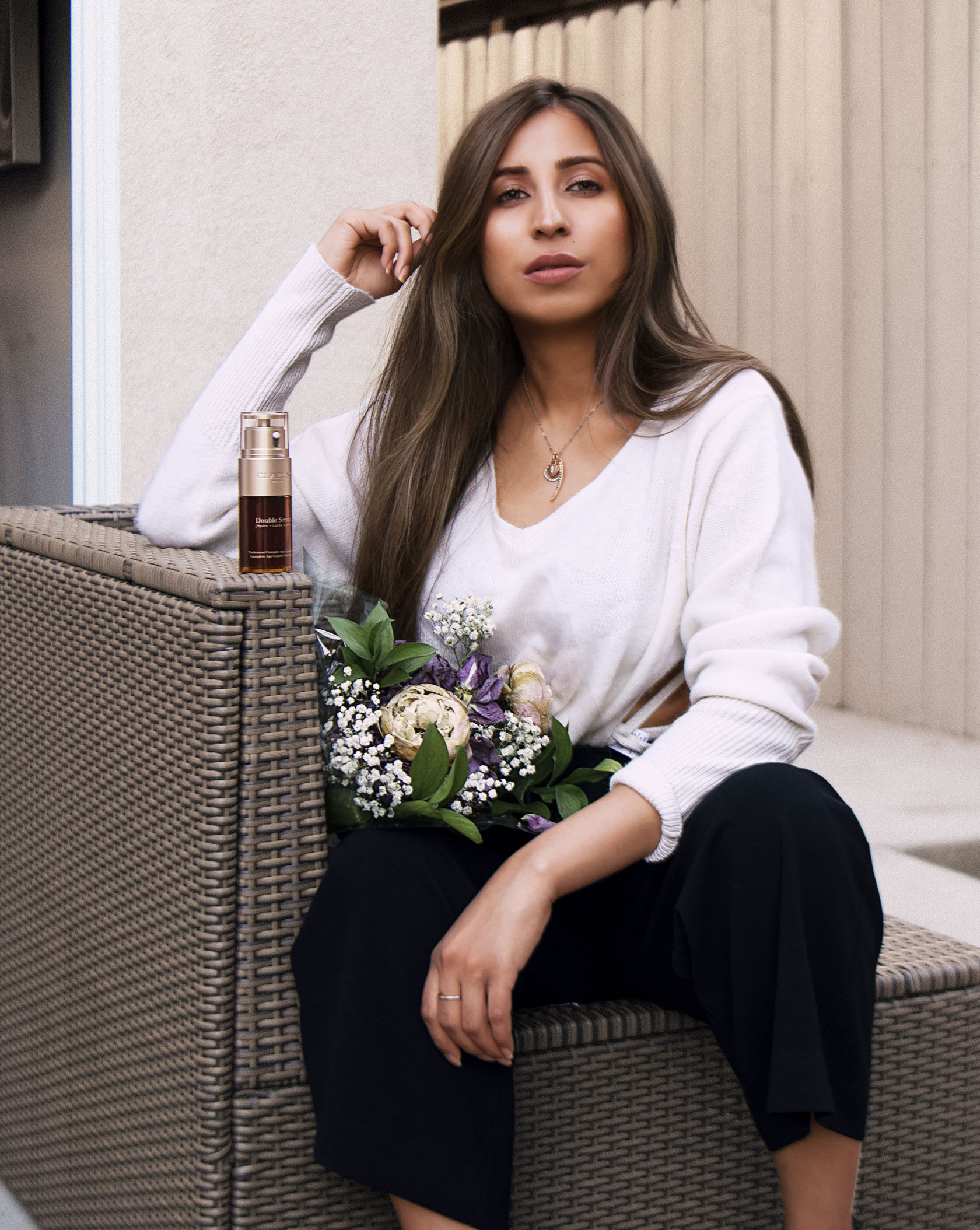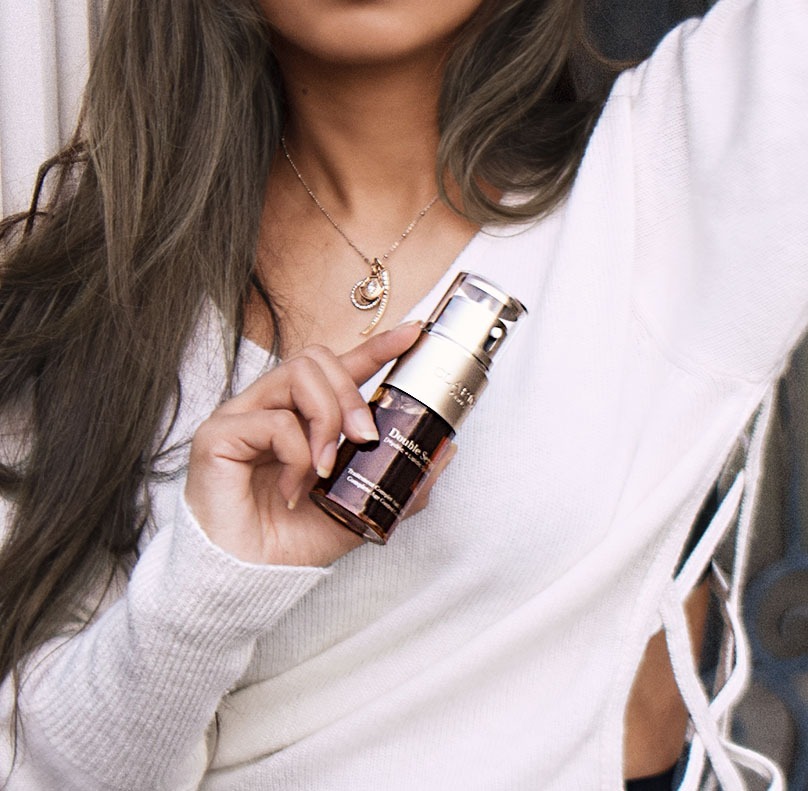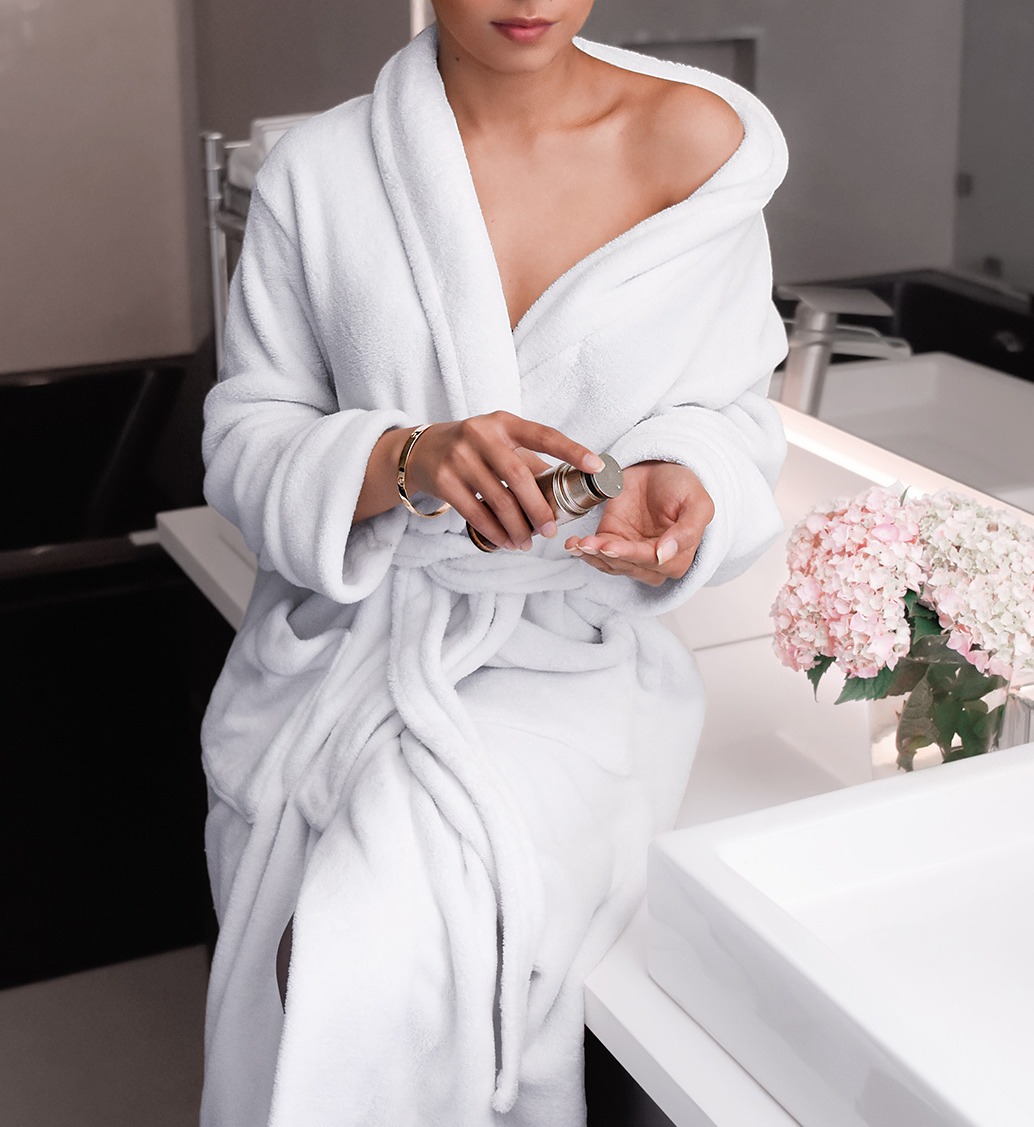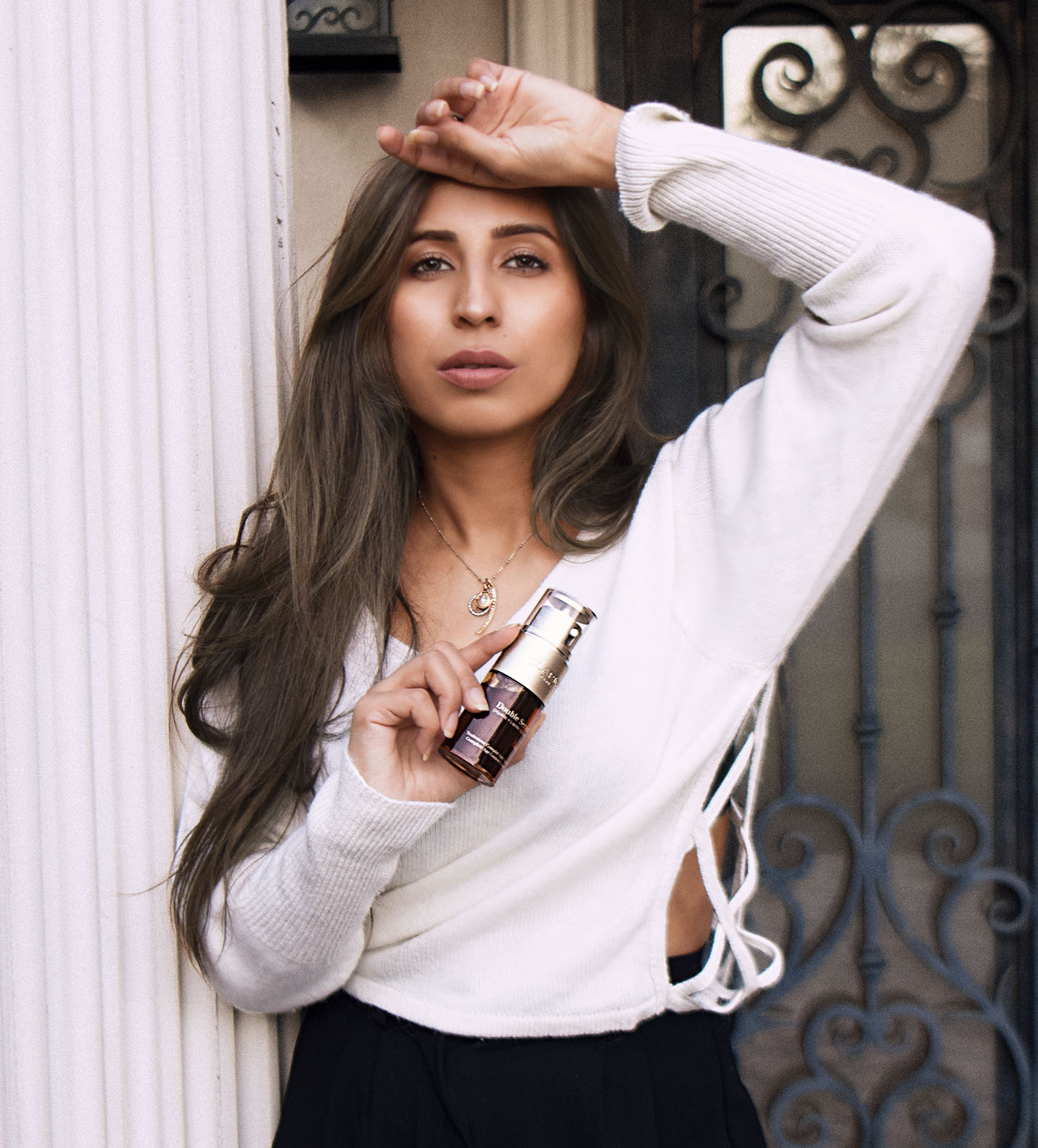 Hi everyone!  I get a ton of questions about my skin- Secret to my glowing skin is Clarins Double Serum. Almost a year back I discussed with you all, how my skin was more radiant & how I liked the results I got from Clarins Double serum in just 7 days of using it. Fast forward to one year of using double serum, my skin is much firmer & youthful-looking with even skin tone.
It is literally glowing because I have been using Double Serum morning and night – after cleansing and before moisturizing for almost a year now. It is such an important part of my skin care regimen now as it has helped in increasing the effectiveness of my moisturizer, in turn making my skin care regimen work more efficiently. The most noticeable result, though, is how the beginning signs of fine lines have been visibly reduced & my skin looks more radiant. A little goes a long way. One pump, lightly rub your hands together to warm the serum and gently pat onto your skin in circular motion, it makes such a difference. Make sure not to forget to apply to your neck, too.
Double serum can be used by everyone, no matter what skin type you may have. It seamlessly fits into every skincare routine & is safe for all skin types and ages. Even Dino loves this product- yes the men in your life would also love Double Serum. It is a super powerful anti-aging concentrate that helps to protect, restore, and keep skin youthful-looking. It is made with 21 skin-nourishing plant extracts, including Turmeric, which is known to be an antioxidant powerhouse with exceptional anti-inflammatory and soothing properties.
Today after almost a year of using it I can confidently say that this product tops the list of my favorite skin care products. I absolutely recommend this product & it's basically the best ant-aging serum you will ever put on your face with age-defying power.
Have you tried Clarins DOUBLE SERUM yet? Let me know below, I'd love to hear your thoughts!
Adi xx
In collaboration with Clarins, all opinions are my own.