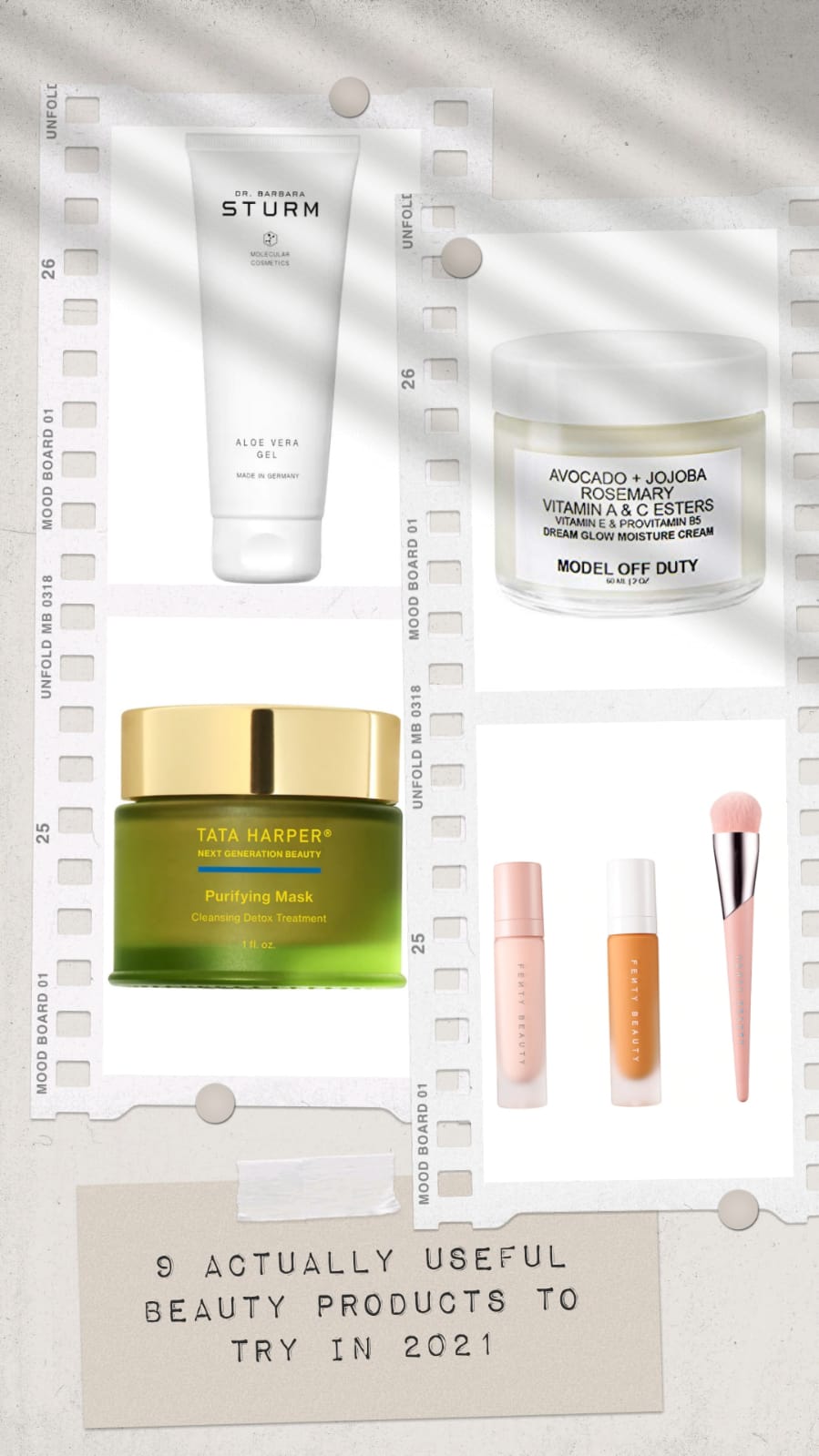 We live in an infomercial world that constantly barrages the audience with information that births vulnerable consumers. With market tactics that make anyone feel inadequate, people tend to purchase products they never needed in the first place.
Don't get us wrong. Not all brands are frauds. In fact, the market offers several products that are worth your time and your dime. When it comes to beauty and skincare, we believe that less is more. With this minimalist mindset, we have curated an assortment of actually useful beauty products. It's time to ditch those superfluous beauty products and create an effective routine that's made up of just a few key items that are game-changers. So, are you ready to minimalize your beauty game? All you need to do is scroll.
9 Actually Useful Beauty Products You Need In Your Life This Year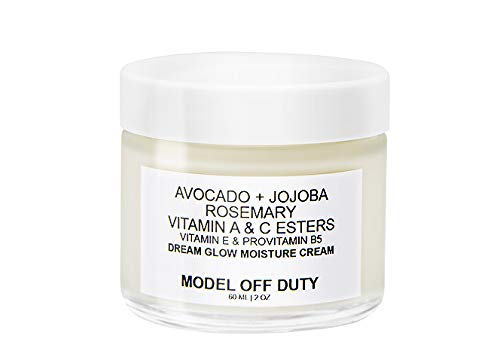 Model Off Duty Beauty Dream Glow Moisture Cream
A moisturizer can easily qualify as one of the most useful beauty products in your skincare routine. However, if you are looking for actually useful beauty cream, you must pick this Dream Glow Moisture Cream by Model Off Duty Beauty. This moisture cream is a minimalist's dream come true. With only all-natural and non-comedogenic ingredients, like avocado, jojoba, rosemary leaf extract, and plenty of vitamins, this cream is unmissable. The most satisfying part about this cream is it is practically lightweight, non-comedogenic, and extraordinarily quick-absorbent for a grease-free but glowing finish.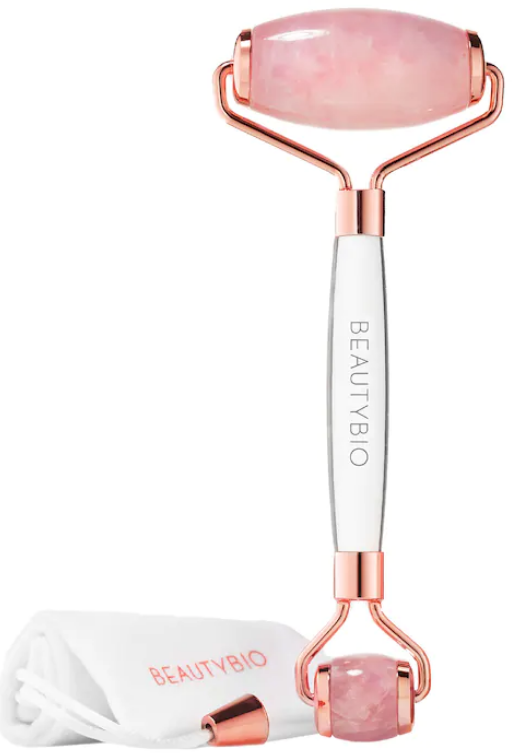 BeautyBio Contouring + De-Puffing Rose Quartz Roller
Another unmissable beauty product that's actually important is this solid Brazilian rose quartz dual-ended roller. Add this to your routine to instantly sculpt, contour, and depuff your skin. Suitable for all skin types, this BeautyBio pick has the power to eliminate skincare issues right from puffiness to redness. Plus, this rose quartz roller has the ability to support natural lymphatic drainage, which in turn delivers plumper and radiant glow.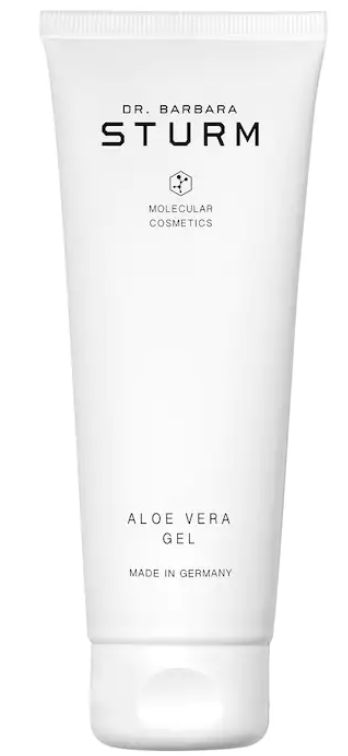 Dr. Barbara Sturm Aloe Vera Gel
Another product to calm your stressed skin is this aloe vera gel by Dr. Barbara Sturm. Formulated with 90 percent natural aloe leaf juice, this product is just the right pick for an intensively soothing skincare experience. Furthermore, it is suitable for all skin types and has the power to hydrate the skin effectively.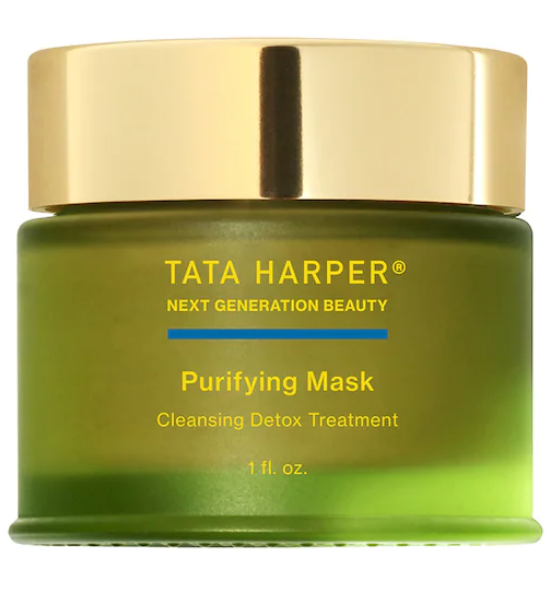 Tata Harper Purifying Pore & Blackhead Detox Mask
Another astonishingly important product you must have in your routine is this Purifying Pore & Blackhead Detox Mask. This mask by Tata Haper is equipped to offer intensive purification and detoxification of your skin. Pick this natural mask for an impeccable detox treatment.
Model Off Duty Beauty C Squared Serum
Another skincare product that's seriously life-changing is this C-Squared serum by Model Off Duty Beauty. Formulated with naturally sourced ingredients like vitamin C, aloe vera, and hyaluronic acid, this facial serum is the perfect pick to brighten your lackluster complexion while nourishing it. Besides, all its ingredients are clean, vegan, non -toxic, and even paraben-free, which makes it a dependable pick to defeat all your complexion-related skincare woes.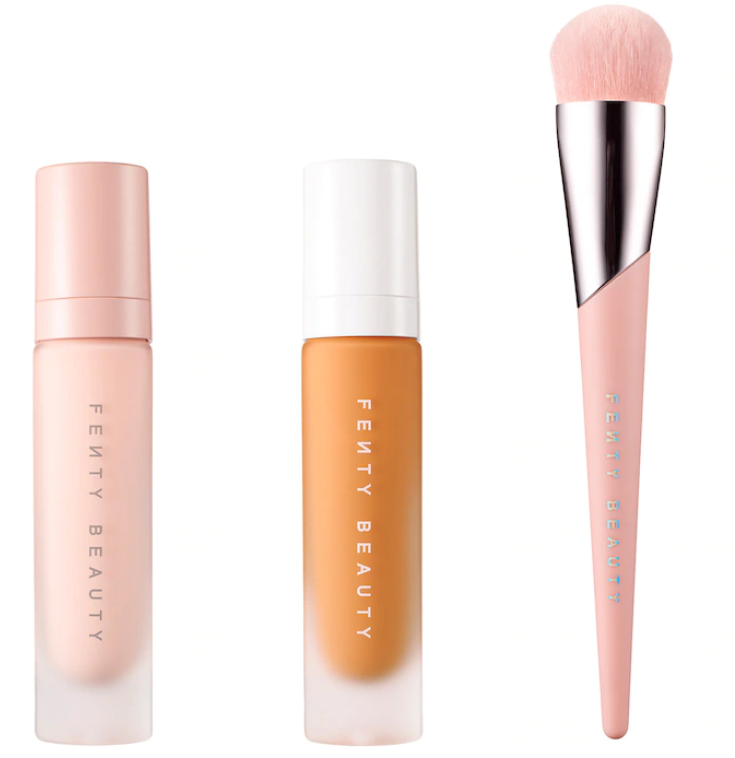 Fenty Beauty by Rihanna Soft Matte Complexion Essentials
Another unmissable beauty customizable set that brings to you all the skin essentials altogether is this Fenty Beauty set. With three full-size beauty essentials, this set is all you need to get a selfie-ready complexion in a matter of minutes. This set has the power to deliver the perfect soft-matte base for your Face. Each set consists of:
Pro Filt'r Instant Retouch Primer
Pro Filt'r Soft Matte Longwear Foundation
The Full-Bodied Foundation Brush 110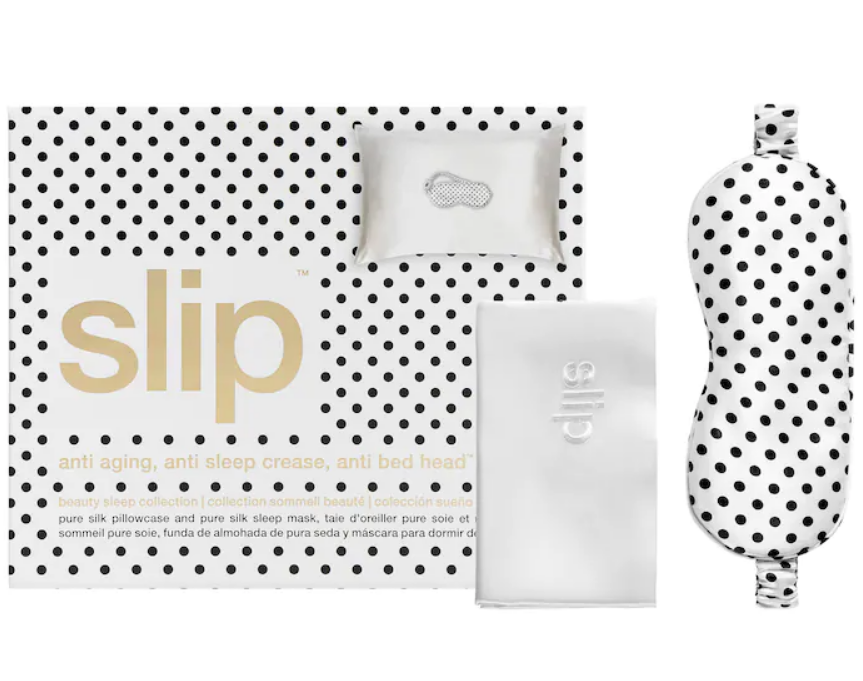 Slip Pure Silk Beauty Sleep Gift Set
Another outstanding set that redefines your daily sleep experience is this Sleep Set by Slip. This set includes a limited-edition sleep mask along with a pillowcase that's made up of high-quality mulberry silk. Plus, it has the power to protect you from any signs of aging and sleep wrinkles while protecting your precious hair.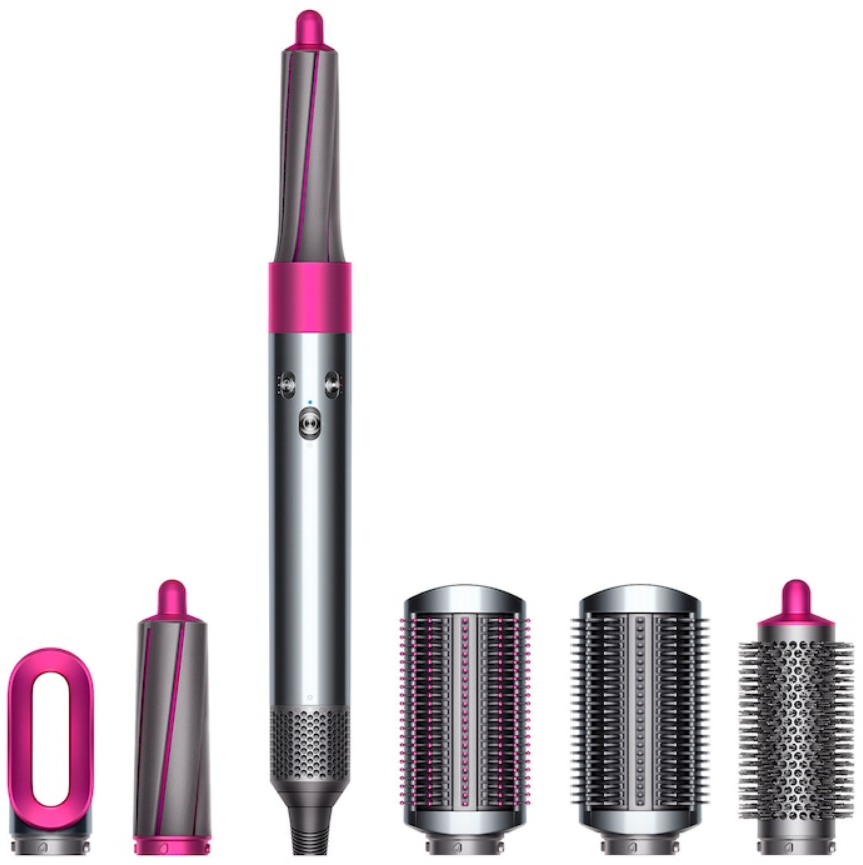 Another hair styling product that's specially engineered for your multiple hair needs is this Airwrap Styler by Dyson. Suitable for all hair types and hair styles, this hair tool can deliver an effortless hairstyling experience without any side effects due to extreme heat.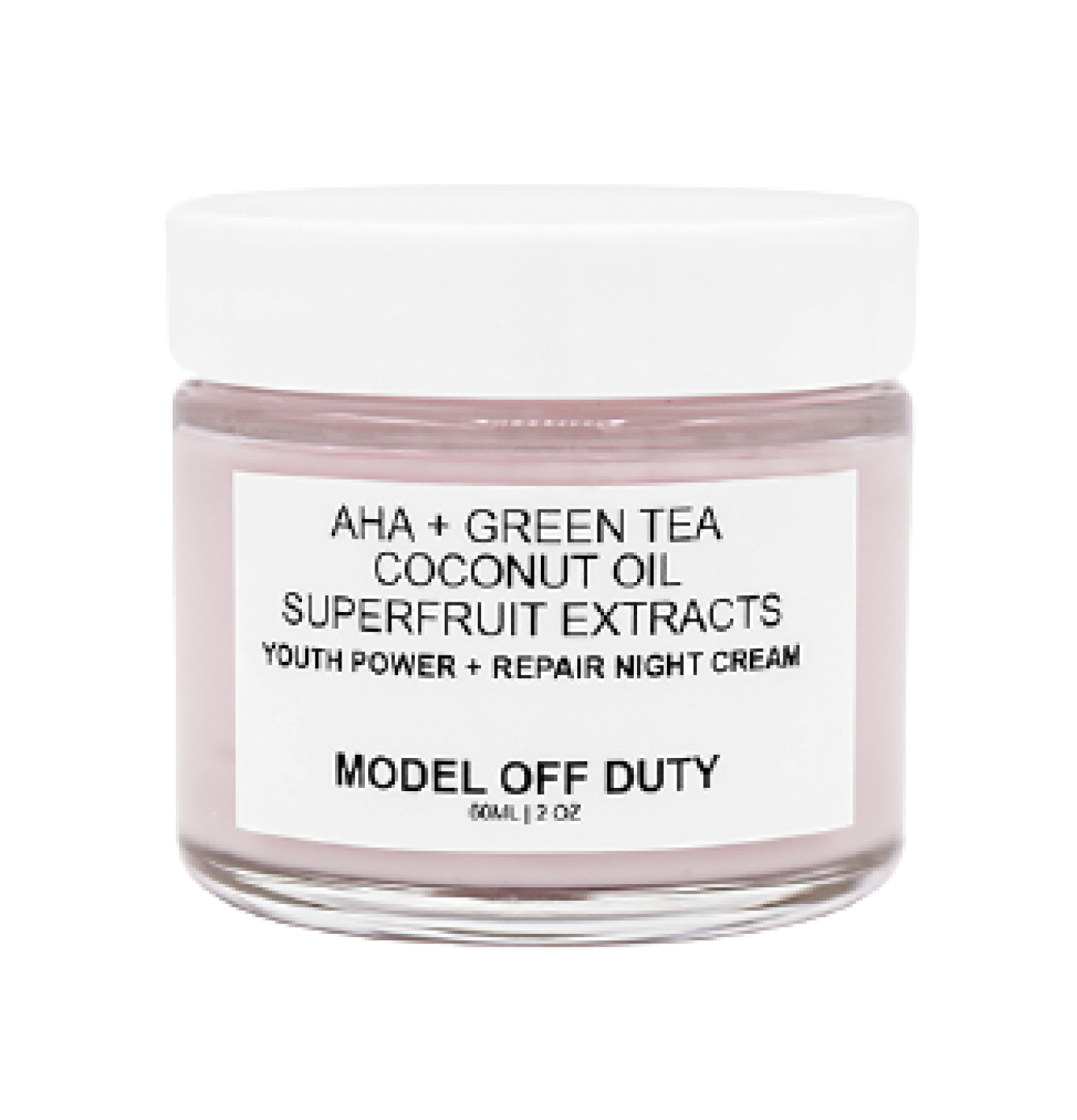 Model Off Duty Beauty Youth Power + Repair Night Cream
You simply cannot afford to miss out on rejuvenating night cream—especially not one as good as the Youth Power + Repair Night Cream by Model Off Duty Beauty. Formulated with all-natural ingredients like green tea, coconut oil, AHAs, and superfruit extracts, this night cream offers a complete rejuvenation for your aging skin. As a matter of fact, this night cream can deliver a radiant complexion in a few applications.
Up Next: This amazing face polish exfoliator is the secret to my clean, radiant skin