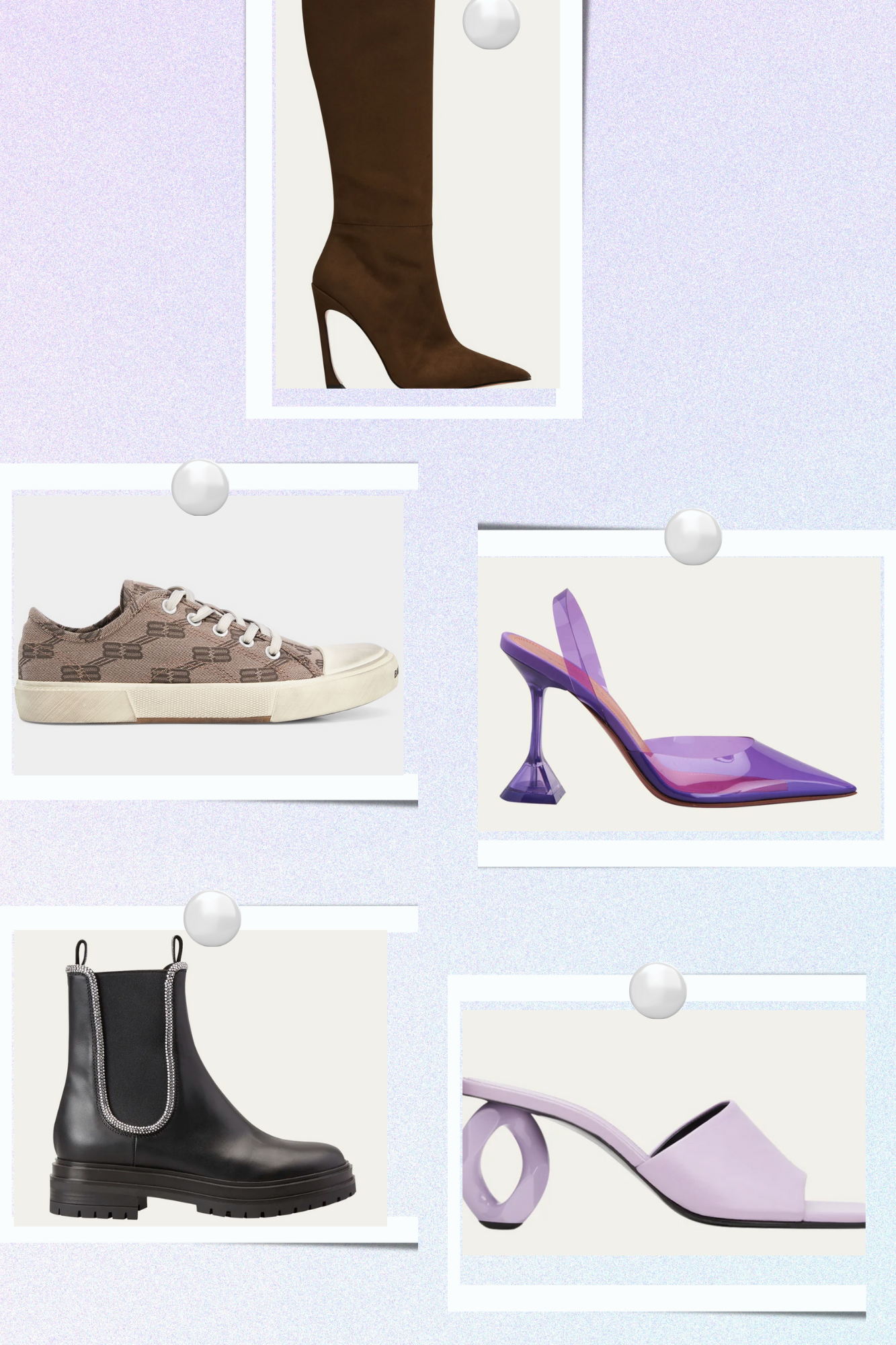 Bergdorf's latest Designer Sale includes a huge range of pairs and sizable shoes. The exact number of premium collections crosses over 1.1k to be precise! The price drop down by up to a whopping 70%. Surely, an overwhelming hour to get confused by so much beauty. but worry not! We have curated the best deals for everyone.
When it comes to shoes, we are a step ahead to look out and choose the best for you. Before you hit the click button to add to the cart in Berdorf take a moment and scroll down to see the recommendation we have made for keeping the budget issue as a preference. Shop before the epic opportunity is gone!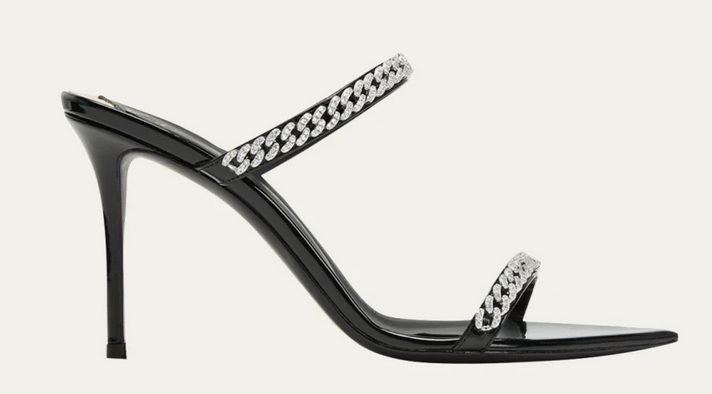 Intrigo Crystal Chain Two-Band Sandals($1,100.00) $440.00
A crystal-embellished chain detailing a 3.50-inch covered heel having a pointed open toe is a great deal to look like a diva on a simple day.
2. Amina Muaddi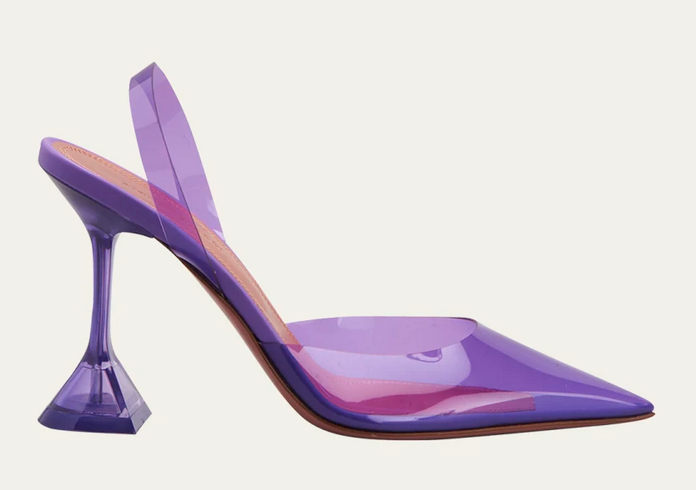 Holli Clear Slingback Pumps($780.00) $312.00
This typically girly color combined with an exaggerated pedestal stiletto heel with a pointed toe and a halter slingback and leather lining is the perfect one to accessorize with your coolest outfits.
3. Piferi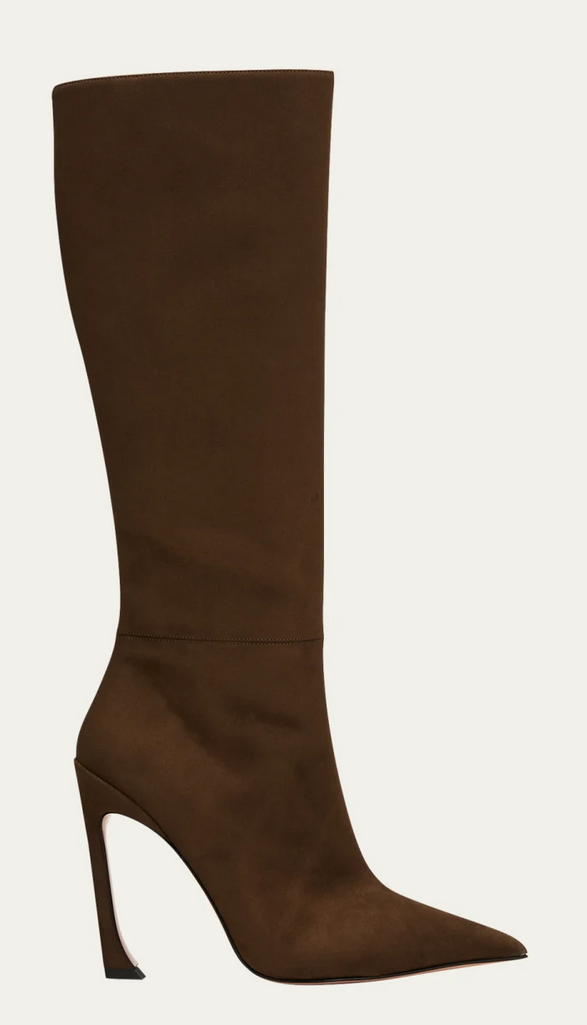 Nadja Vegan Suede Knee Boots($1,042.74) $417.00
Made from recycled polyester these knee boots have stiletto heels and show a classic boot style with a twist of modern touch.
4. Aquazurra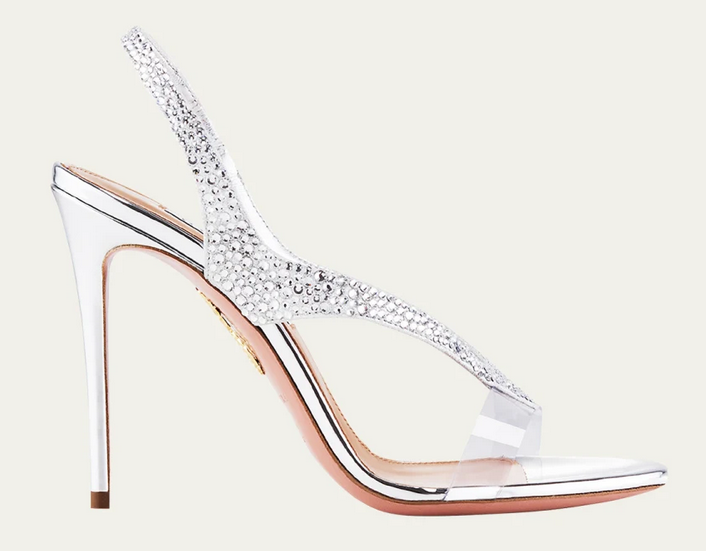 Izzy Metallic Strass Slingback Cocktail Sandals($1,250.00) $500.00
These crystal-embellished metallic leather heels with a translucent PVC foundation are just too classy.
5. Givenchy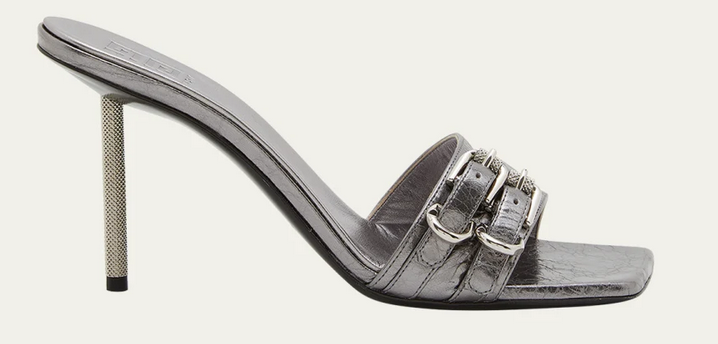 Voyou High Strap Mule Sandals($975.00) $585.00
A leather mule like this is perfect for daily wear.
6. Aquazurra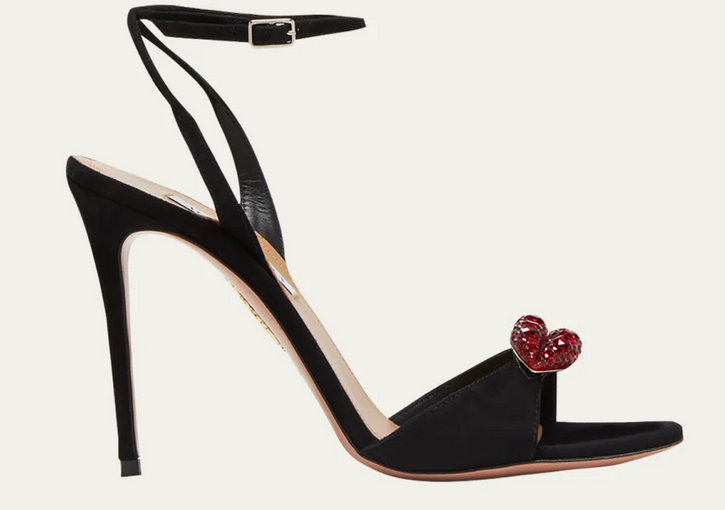 Kiss Me Crystal Suede Ankle-Strap Sandals($1,250.00) $750.00
These open-toe sandals have crystal embellished lips giving their plain black shade a twist of flirtation.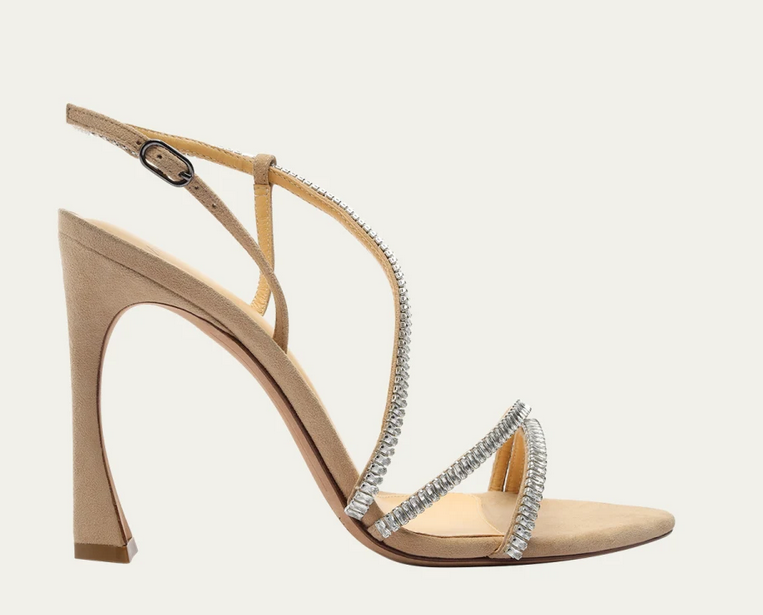 Alana 100mm Crystal Slingback Sandals($695.00) $278.00
Crystal Slingback open-toe nude shaded sandals are just the right ones for your chic outfit.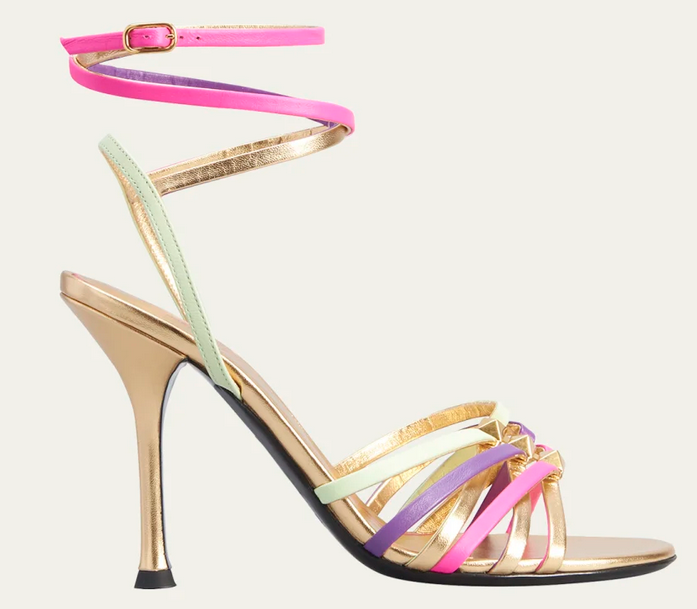 Rockstud Strappy Multi Ankle-Wrap Sandals($1,150.00) $460.00
Unleash your doll-like beauty with this multi-color ankle strap sandal.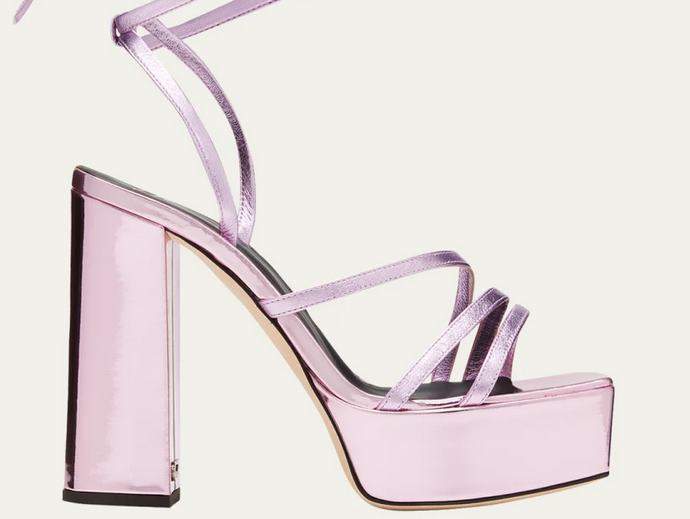 Vegas Strappy Metallic Platform Sandals($995.00) $398.00
These strappy metallic sandals have platform heels to provide comfort and style together.
10. Manolo Blahnik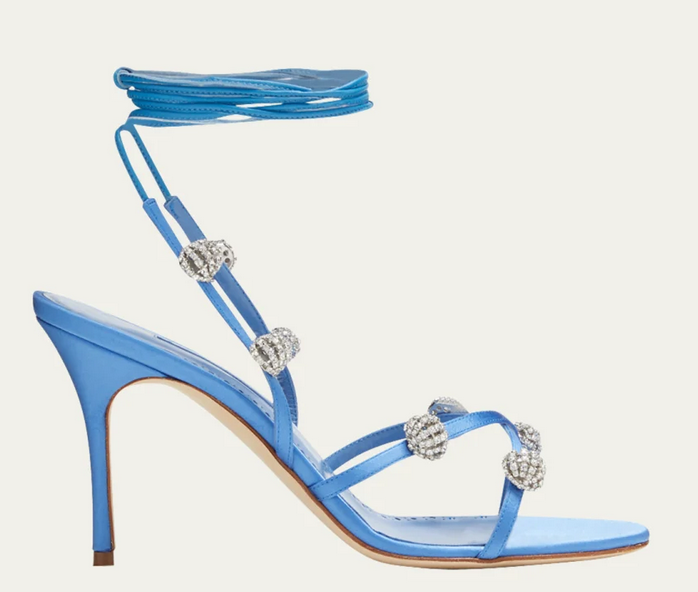 Elsaka Ankle-Wrap Stiletto Sandals($1,645.00) $658.00
This crisscross band vamp ankle wrap strap heel has a very partyish touch.
11. JW Anderson
Leather Chain-Heel Slide Sandals($650.00) $260.00
This unique style chain heel deserves to be in your collection.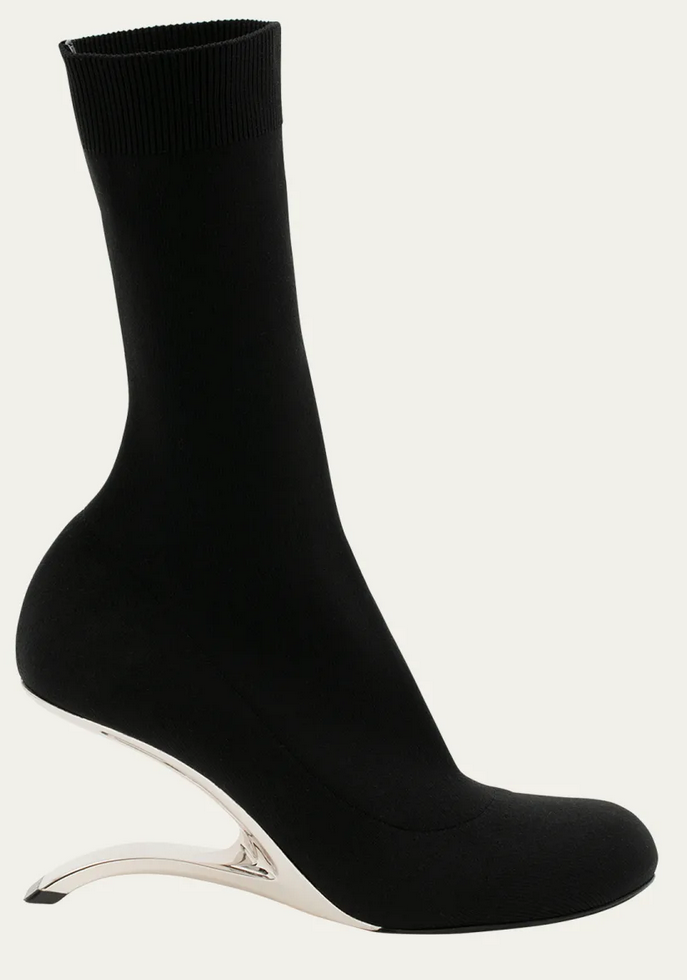 Arc Architectural-Heel Sock Booties($1,350.00) $810.00
Another ravishing one-these stretch sock booties should be in your stock.
13. Aquazurra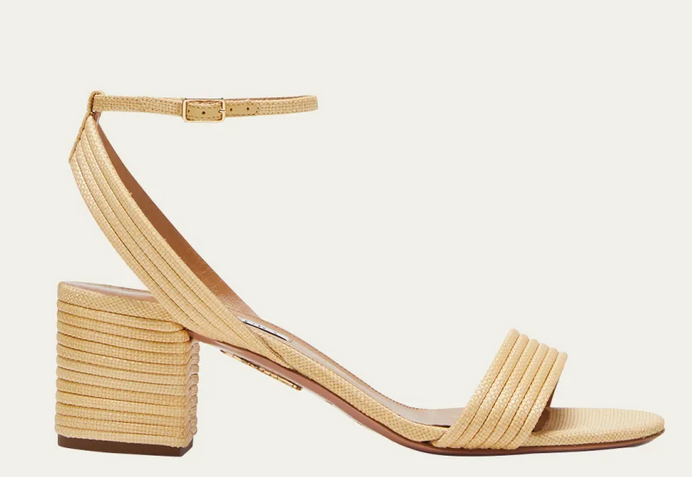 Raffia Ankle-Strap Sandals($725.00) $435.00
Block heels in such color combinations are rare.
14. The ROW

Satin Ballerina Flats($790.00) $316.00
A ballerina flat with round toe is for those days you don't feel like slippingA into the heels.
15. Gianvito Rossi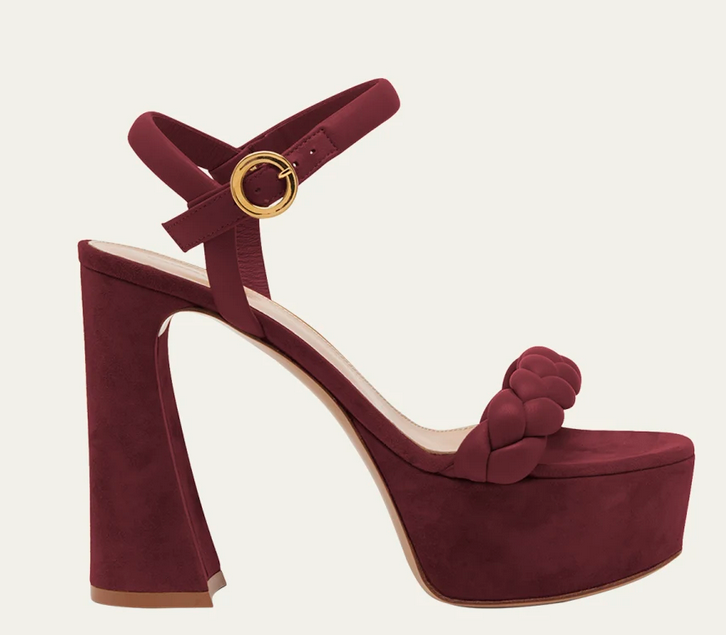 Camoscio Braided Ankle-Strap Platform Sandals($1,095.00) $438.00
Again another pair for of platforms for style and comfort.
16. Balenciaga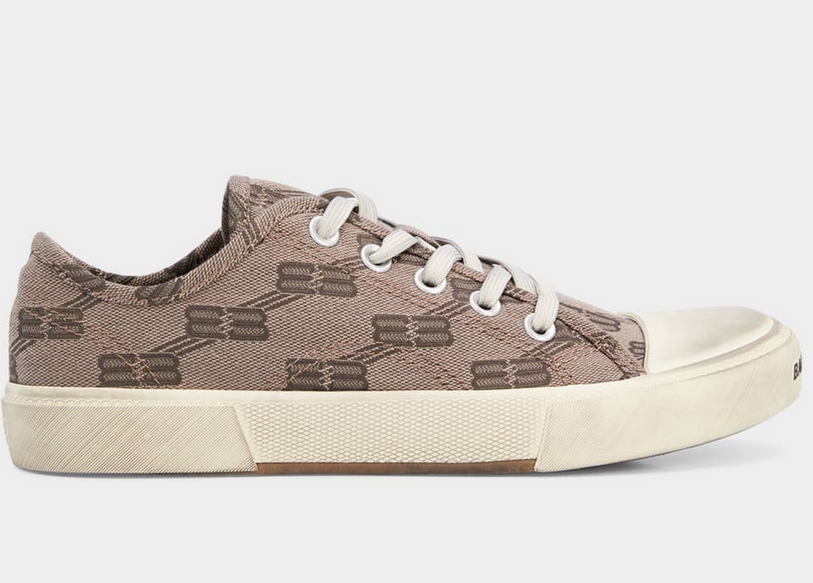 Paris BB Monogram Low-Top Sneakers($750.00) $300.00
These sneakers have been made to comfort your feet on your running days.
17. Jil Sander
Runway Gold-Toe Leather Chelsea Booties($2,150.00) $1,290.00
This royal bootie is to match up your adventurous spirit.
18. Gianvito Rossi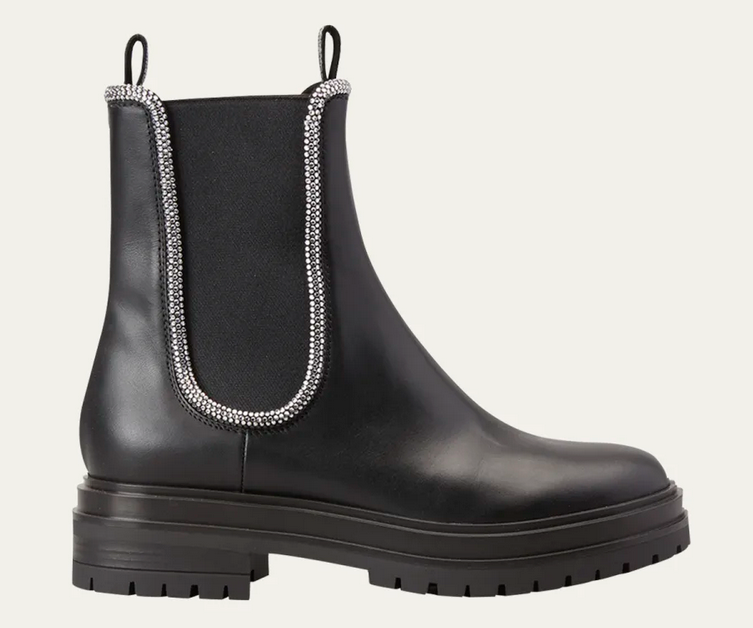 Camoscio Chelsea Boots($1,595.00) $638.00
Following men footwear as a foundation, these round-toe boots have silver detailing to give them a feminine touch.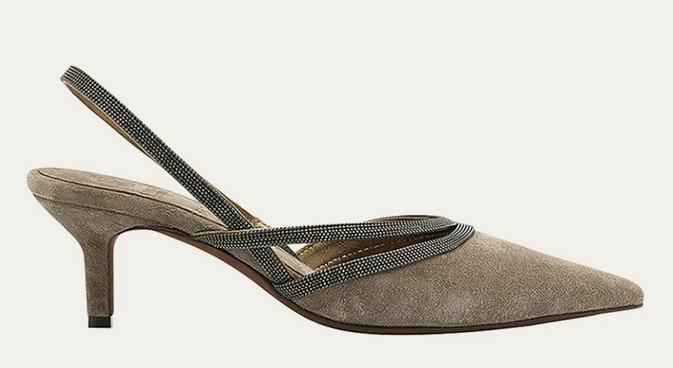 Suede Monili Slingback Pumps($1,295.00) $518.00
A cute kitten heel with a pointed toe to make your day better.
20. Nodaleto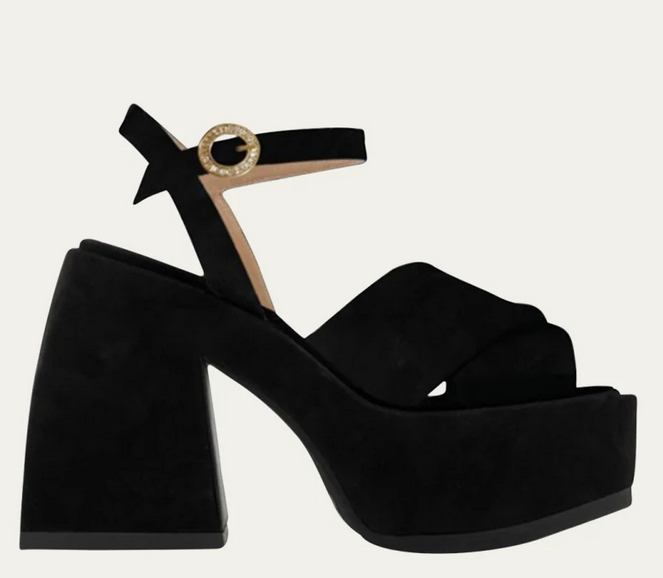 Bulla Joni Crisscross Platform Sandals($795.00) $318.00
These chunky heels would make a perfect combo with party outfits.
21. Gianvitto Rossi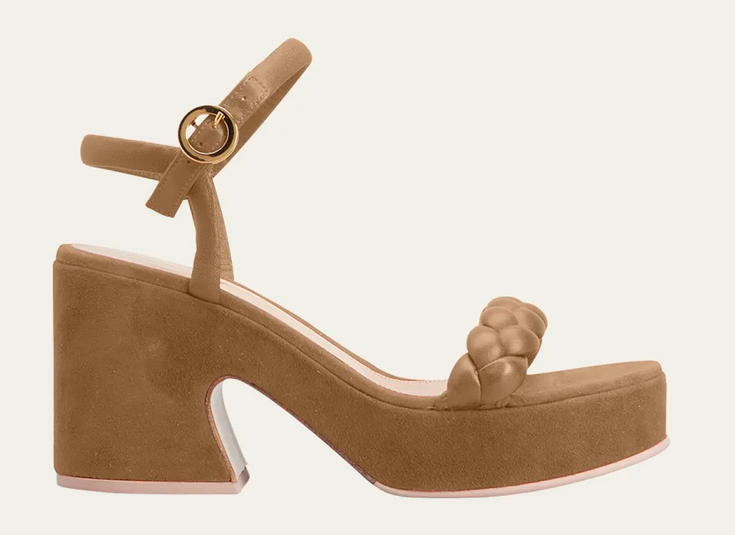 Camoscio Braided Ankle-Strap Platform Sandals($1,095.00) $438.00
If you love heels but are intimidated by one then this is the one for you.