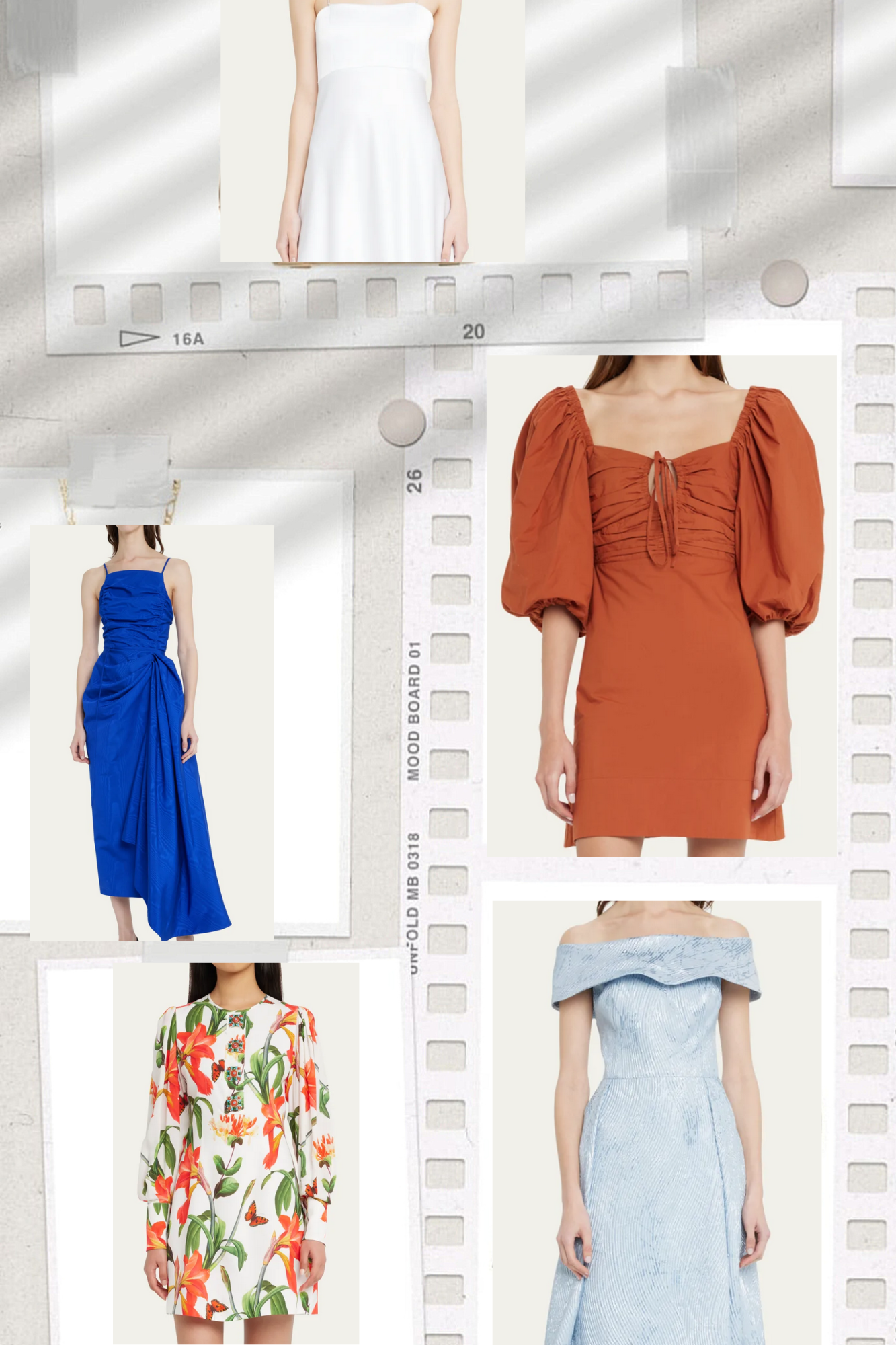 Dresses represent an essential summer fashion trend and are available in a variety of silhouettes, designs, and sizes. To make a captivating impression, opt for a striking dress. For a more understated appearance, select a simple dress. Irrespective of the event, the appropriate dress can rescue your outfit. This is why enthusiasts of fashion always find it hard to resist acquiring a considerable collection, especially when it's during the Bergdorf Goodman Designer Sale.
Therefore, there's no time to waste. Continue scrolling to explore 15 discounted dresses from the Bergdorf Goodman Designer Sale 2023 providing up to 70% discount. These dresses cater to diverse fashion preferences and styling requirements. Add your favorites to your wishlist and effortlessly dominate the fashion scene with your elegance.

Off-Shoulder High-Low Jacquard Maxi Dress($620.00) $186.00
Wear this pleated maxi dress crafted in metallic jacquard as a day dress.
2. Cult Gaia

Althea Silk Satin Golden-Chain Halter Gown($1,498.00) $599.00
A pretty pink halter gown for your special day.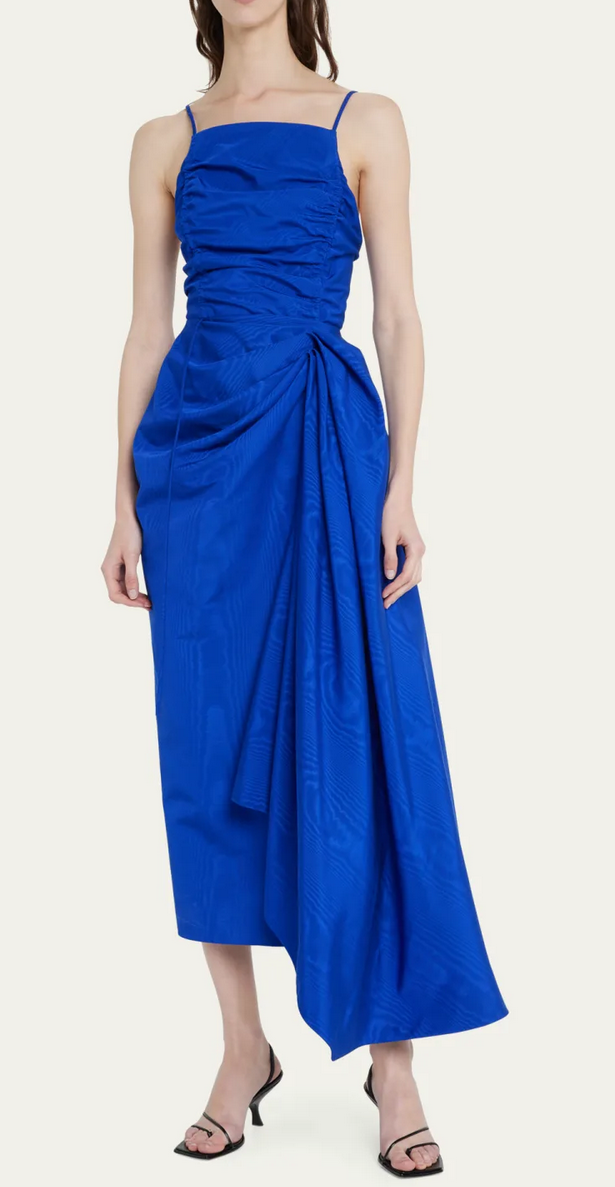 Ruched Sl Crossback Cocktail Dress($3,295.00) $1,318.00
A sleeveless A-line silhouette dress perfect for a cocktail party.
4. MONOT

One-Shoulder Cut-Out Crepe Maxi Dress($1,850.00) $832.00
A classy maxi dress featuring a cut-out bodice and a thigh-high slit with a one-shoulder neckline.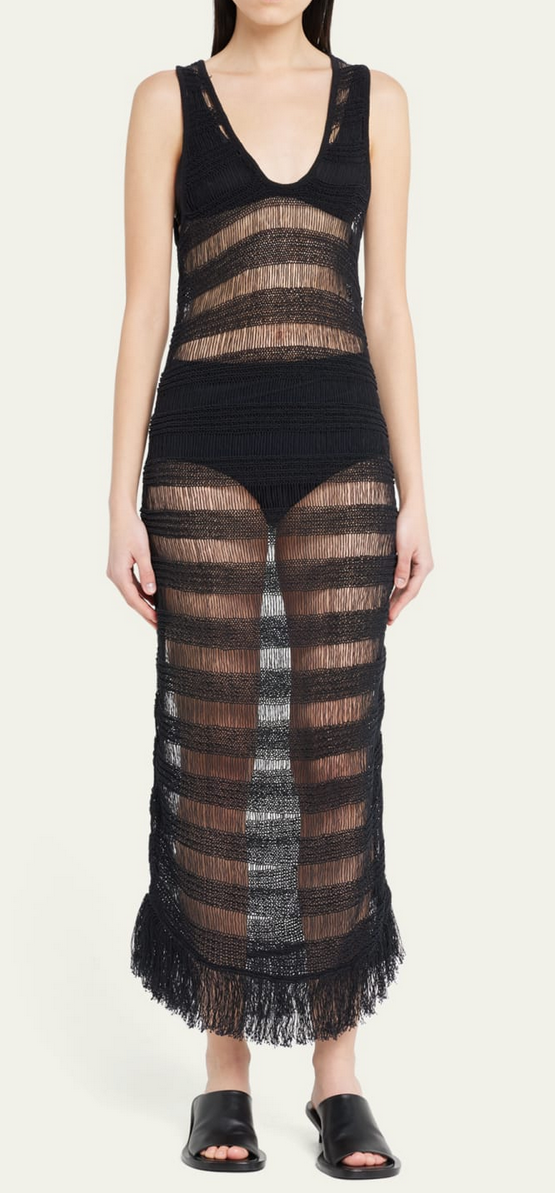 Ladder Crochet Fringe Dress($990.00) $297.00
Wear this ladder crochet and fringe hem-designed dress with a bodice.
6. Rhode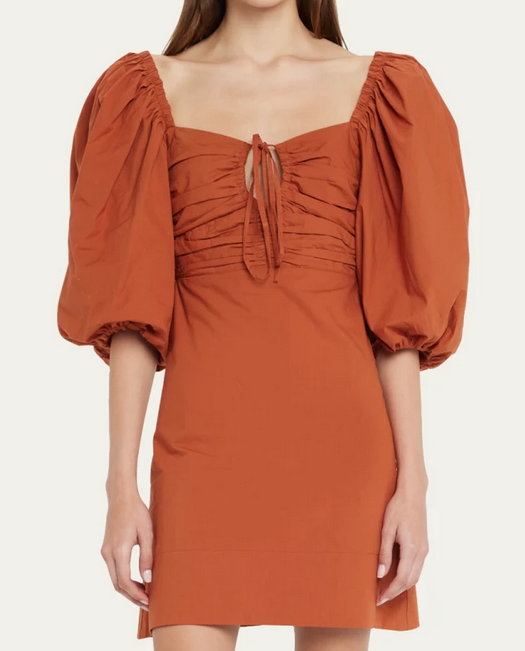 Jeanne Puff-Sleeve Mini Shift Dress($395.00) $158.00
The bodycon nature of this shift dress with balloon sleeves perfectly accents every body shape.

Tracie Lace Square-Neck Midi Dress($798.00) $319.00
A classic black sleeveless square-neck midi dress is a must-have.

Maita Sleeveless Sweetheart Bodycon Midi Dress($750.00) $225.00
Featured with metallic O-ring details and raw-edged hem this bodycon dress is a beautiful one to have in your wardrobe.
9. Andrew Gn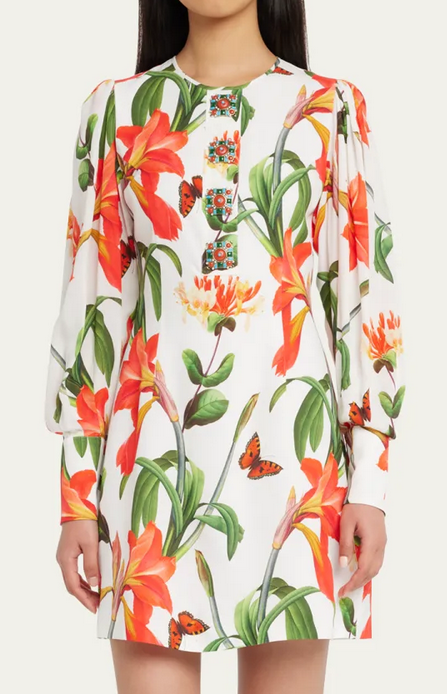 Floral Silk Gemstone Mini Dress($2,205.00) $661.00
A cute floral mini dress for a girl's day out.
10. Alice+Olivia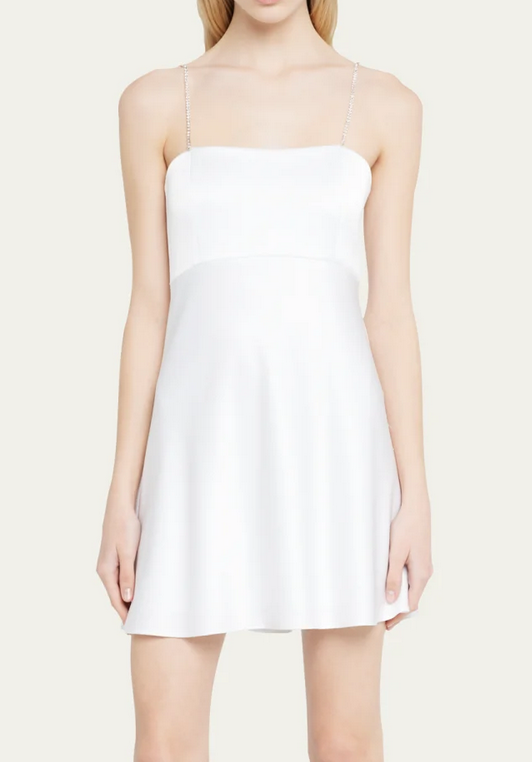 Sutton Crystal-Strap Mini Dress($440.00) $176.00
This white crystal strap mini dress is just perfect to accent your special day.
11. Studio Tomboy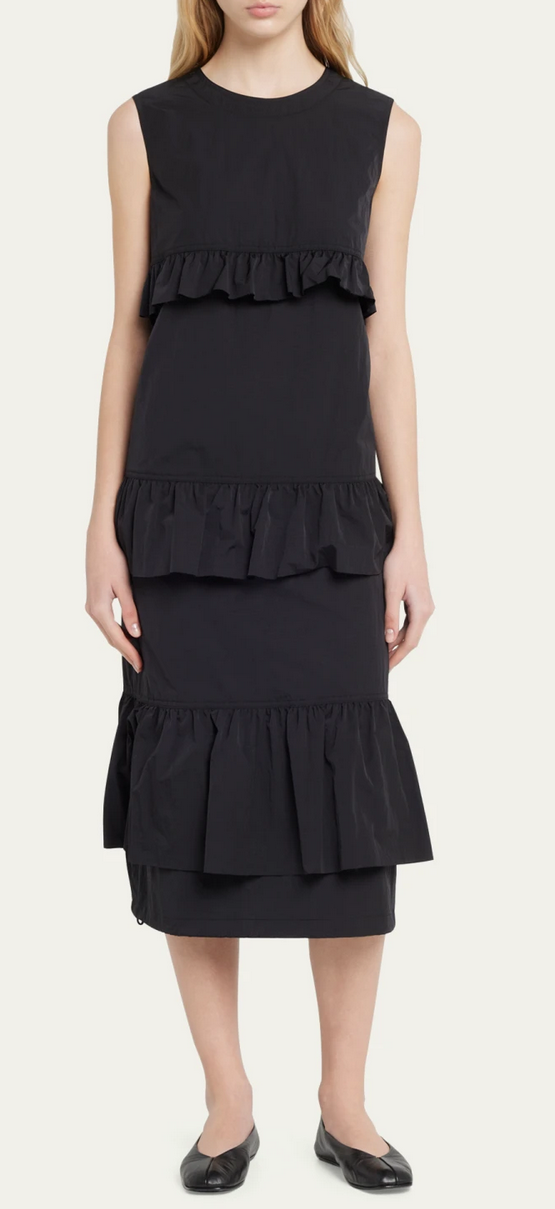 Ruffle Tiered Parachute Midi Dress($545.00) $136.00
Another uniquely designed piece to add to your wardrobe.
12. Bronx and Banco

High-Low Tasseled Drape Gown($600.00) $240.00
Organize your special event in this tasseled drape gown with a surplice neckline.
13. Rohe

Fluid Midi Slip Dress($495.00) $123.00
This slip dress is perfect as an evening outfit.
14. SIMKHAI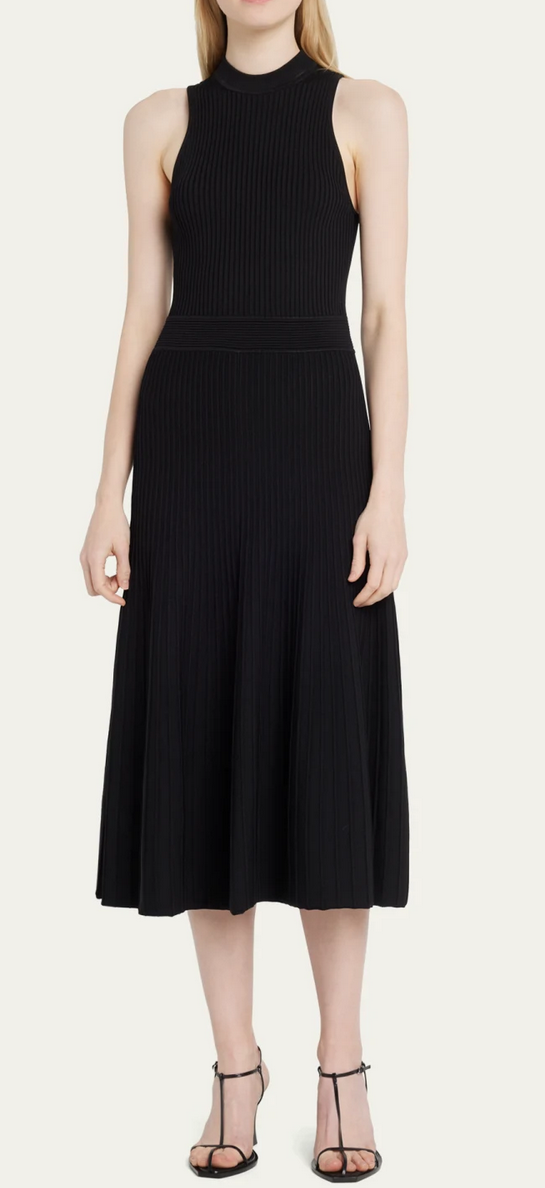 Marianne Sleeveless Pleated Compact-Rib Midi Dress($495.00) $123.00
A unique tank dress designed from compactly rib-knit and finished with a finely pleated skirt.
15. Figue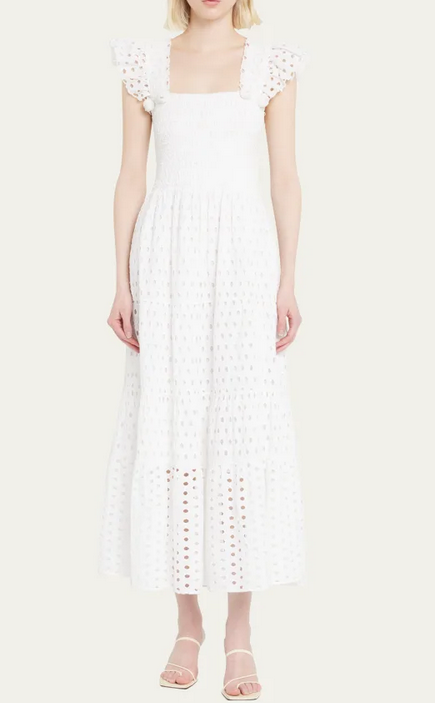 Madi Embroidered Eyelet Maxi Dress($628.00) $188.00
Refreshen your look with this youthful sleeveless maxi dress with ruffle detailing at the straps.