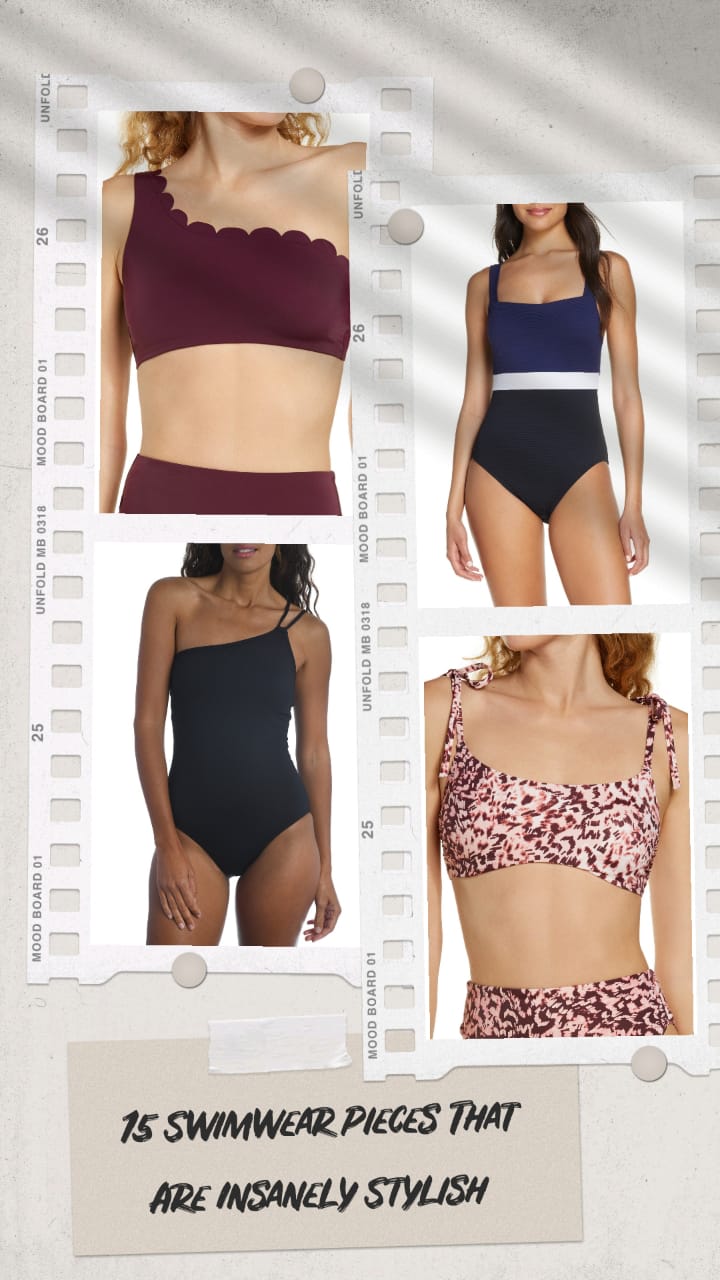 Bid goodbye to the days when swimsuits did not flatter every body type. Get ready to kick away the stereotype that the sexiest swimsuits are meant for specific body shapes and sizes. Be the new urban fashionista that you have always wanted to be. Ahead you'll find the cutest and most jaw-dropping women's swimwear pieces that will perk up your fashion obsession and help you flaunt yourself too. Be it curvy or petite, these swimwear pieces are meant for every body type. Not only this, the swimwear finds we picked for you are fashionably thick as well.
Be it the 70s inspired high-rise bikini bottom or one-shoulder swimsuit; these stunners are bound to make you feel stylish at all times. So, take your beach day lookbook up a notch with these gorgeous pieces that are waiting for your attention.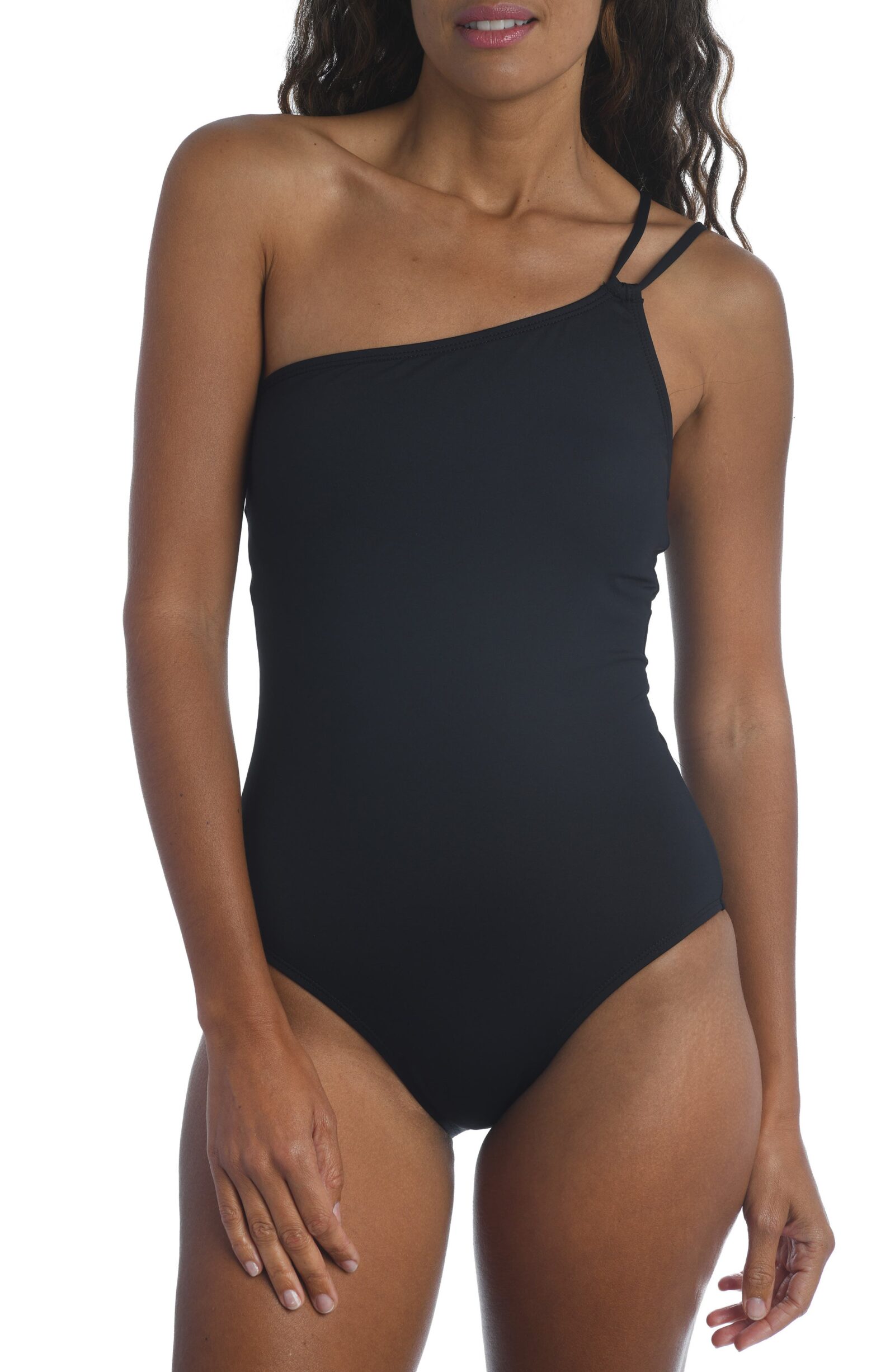 La Blanca Goddess One-Shoulder One-Piece Swimsuit ($99)
This one-shoulder bodysuit is minimal, chic, and versatile at the same time. It can look good as a bodysuit with tonal pants as well. Talk about the beach look; this classy swimsuit won't disappoint you at all.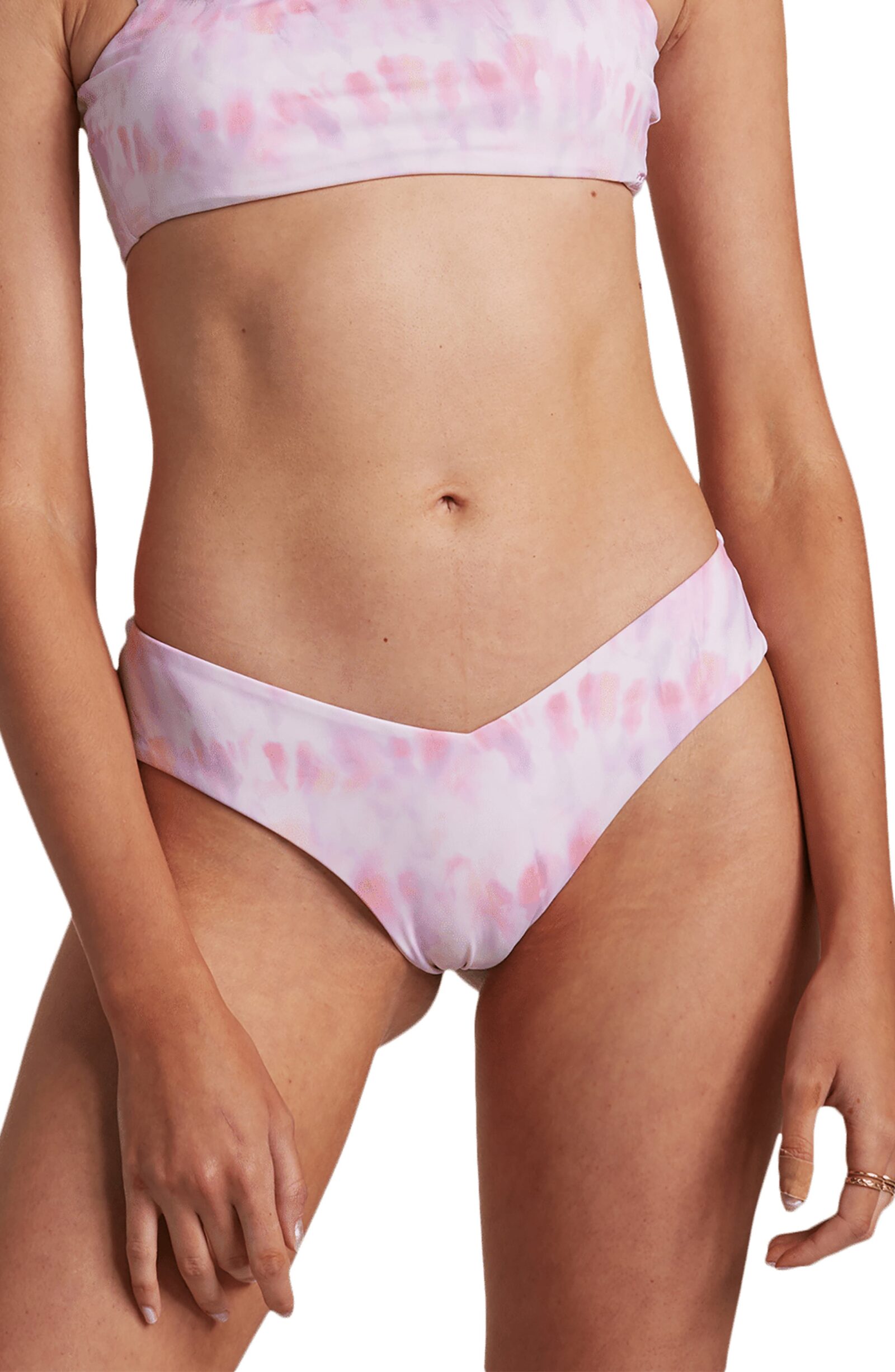 Billabong Keep It Mellow Fiji Bikini Bottoms ($49.95)
This bikini bottom is cut from soft and seamless fabric to prioritize your comfort at all times. Even the pastel pink tie-dye print makes it super adorable.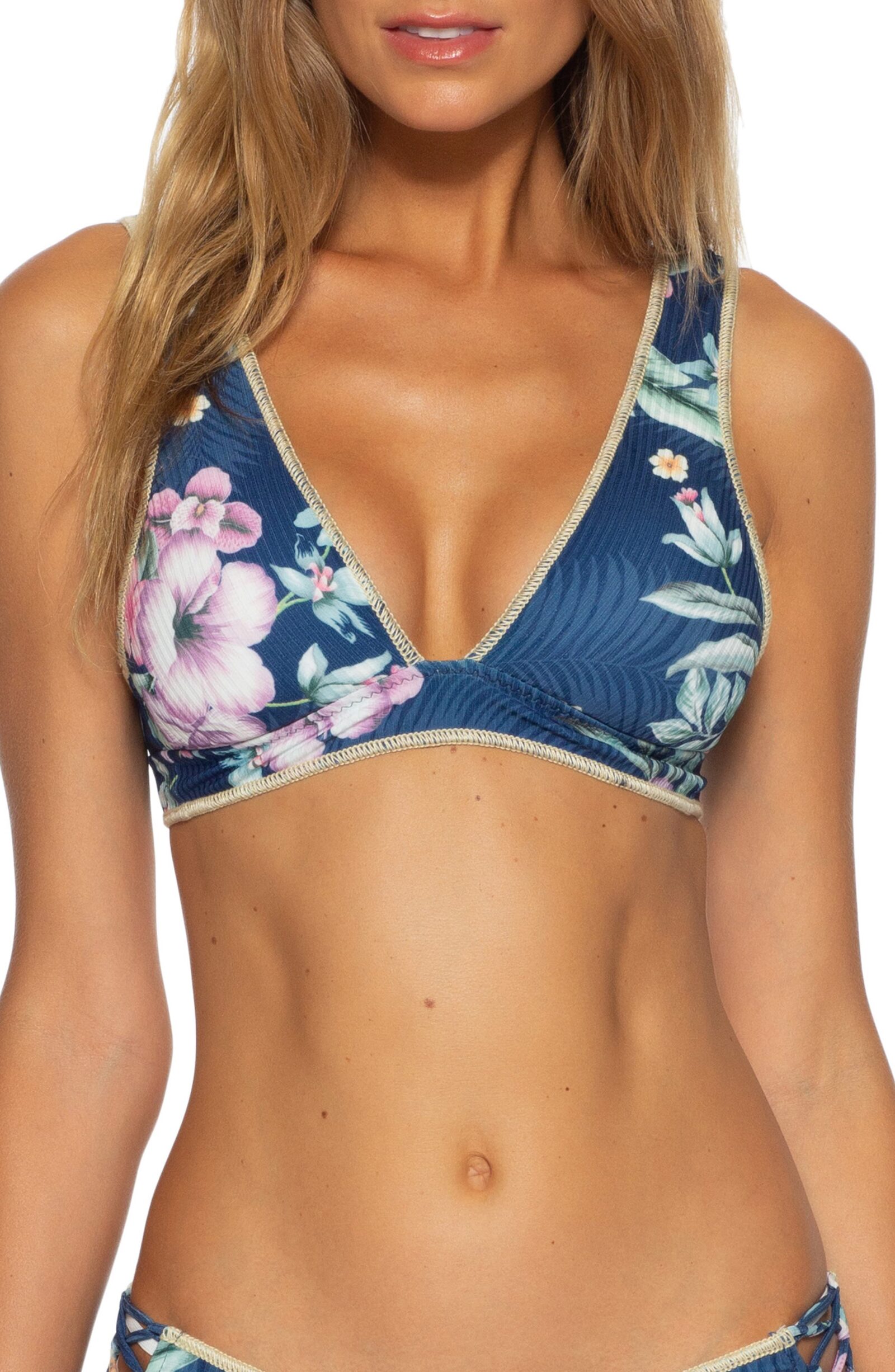 Becca Costa Rica Floral Bikini Top ($78) $46.40
Made from stretch and comfortable fabric, this bikini top is a summer must-have. The stunning floral print and the triangle silhouette of this bikini top will accentuate the way your body looks.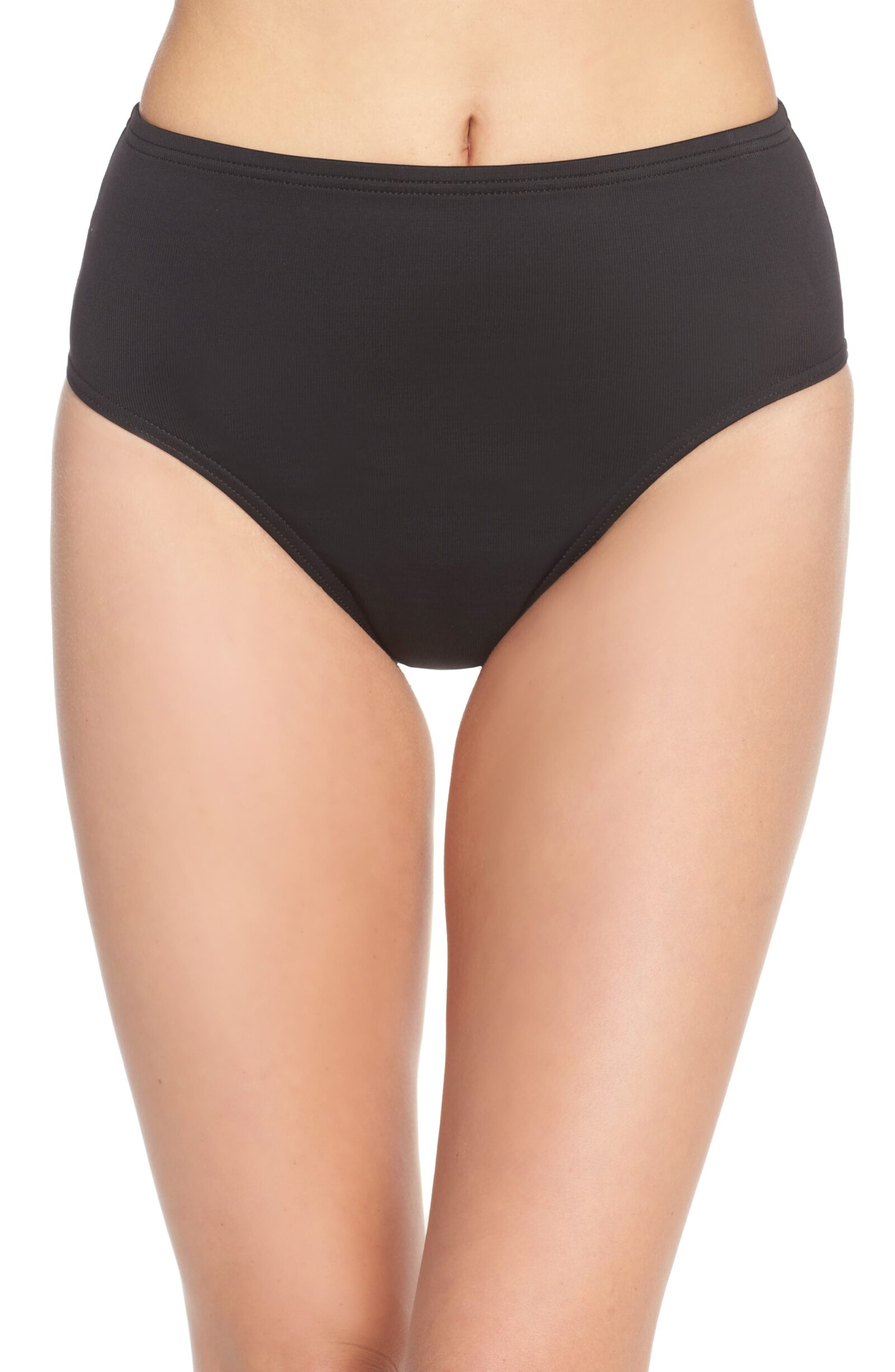 Miraclesuit High Waist Swim Bottoms ($78)
Here is the bikini bottom that will beautifully sit high on your waist. The seamless fabric and full coverage of this bikini bottom make it worth adding to your cart.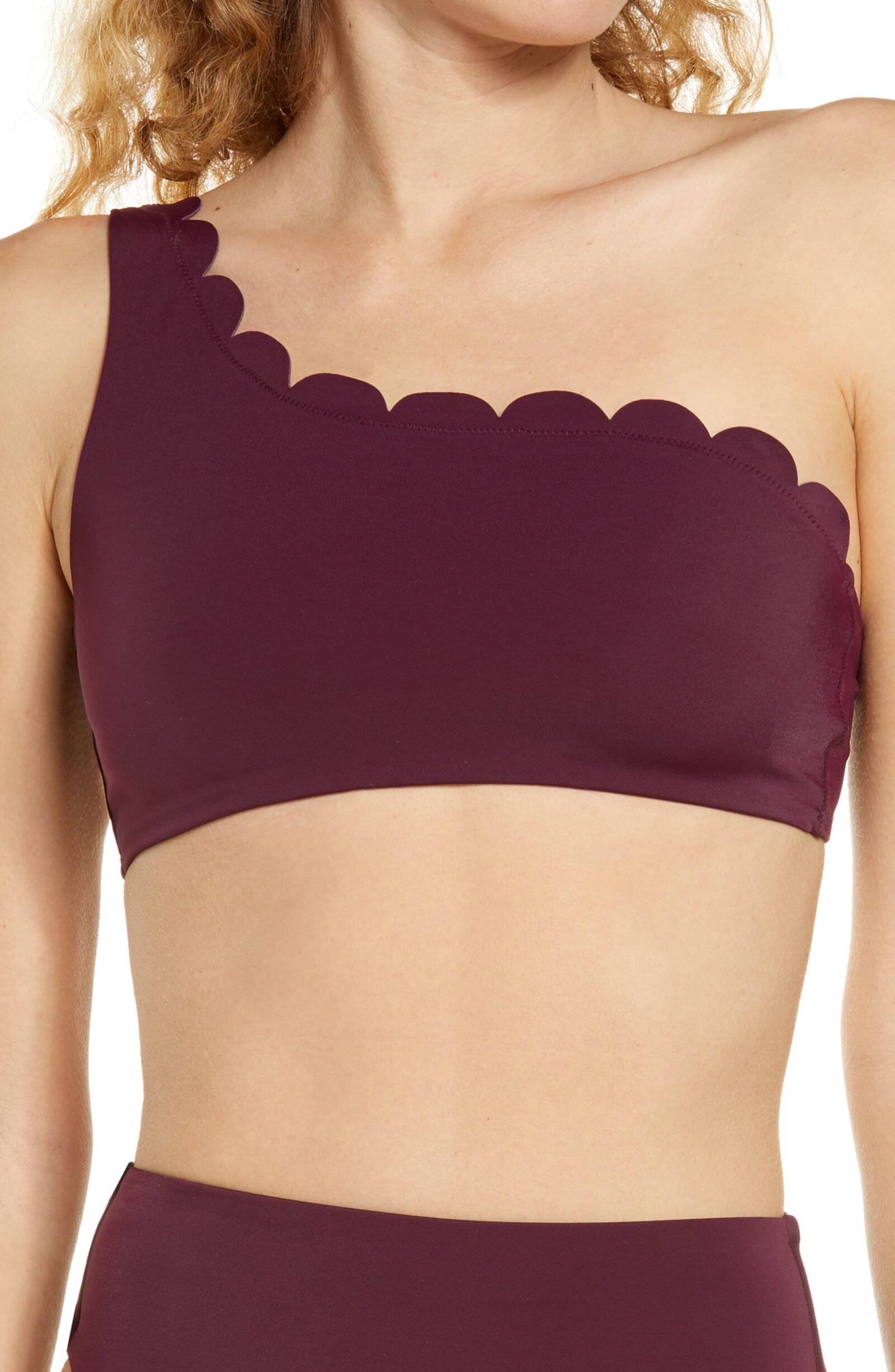 Chelsea28 Scallop One-Shoulder Bikini Top ($49) $29.40
Feel sophistication at its finest in this one-shoulder bikini top. The deep maroon hue and figure-hugging fit of this bikini top are too chic to pass on.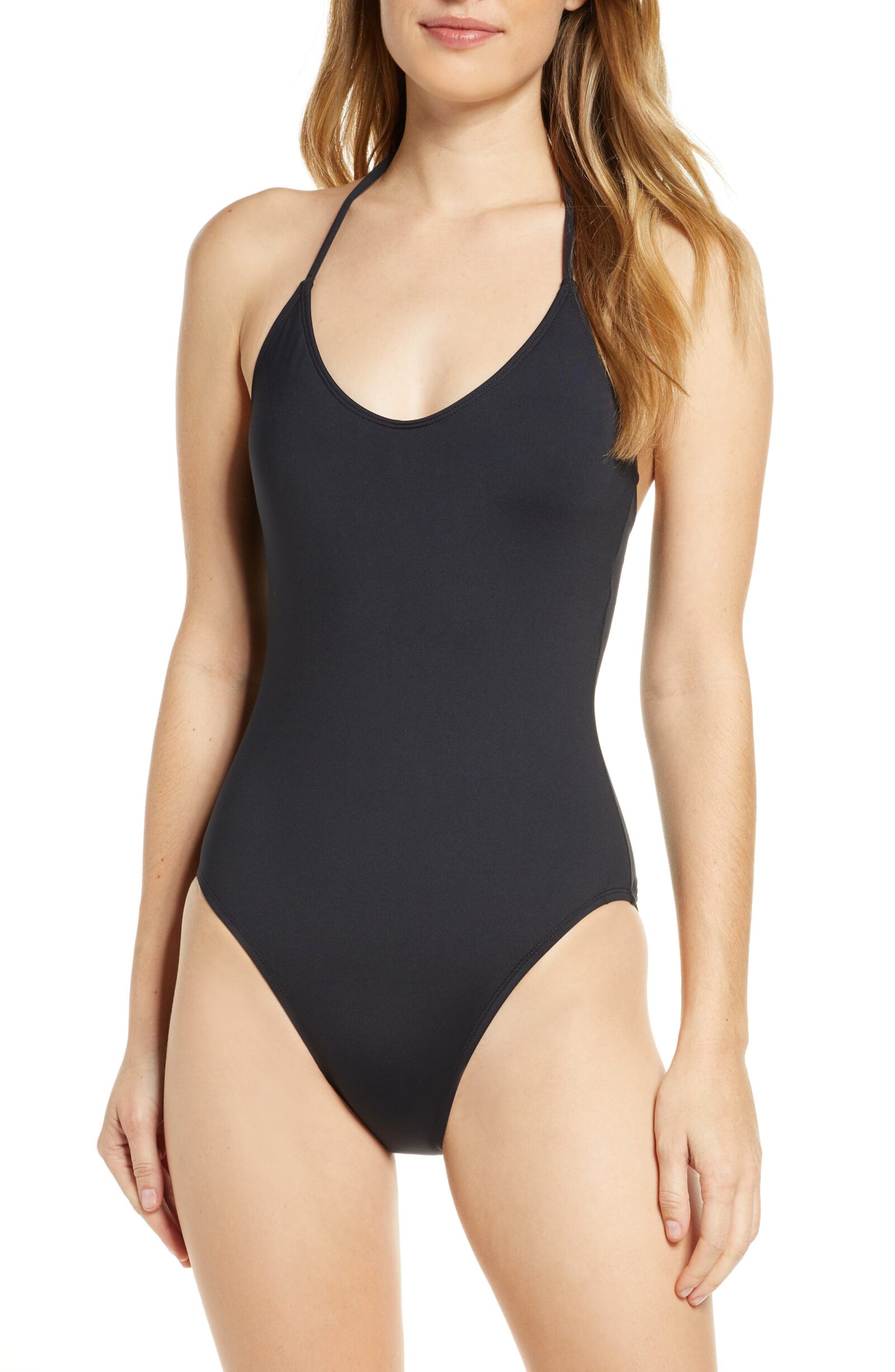 La Blanca Halter One-Piece Swimsuit ($99) $74.25
La Blanca's swimsuit offers a sleek and slim look that'll help you flaunt your body with utmost confidence. This halter swimsuit will work best when worn with raffia flats and a straw hat.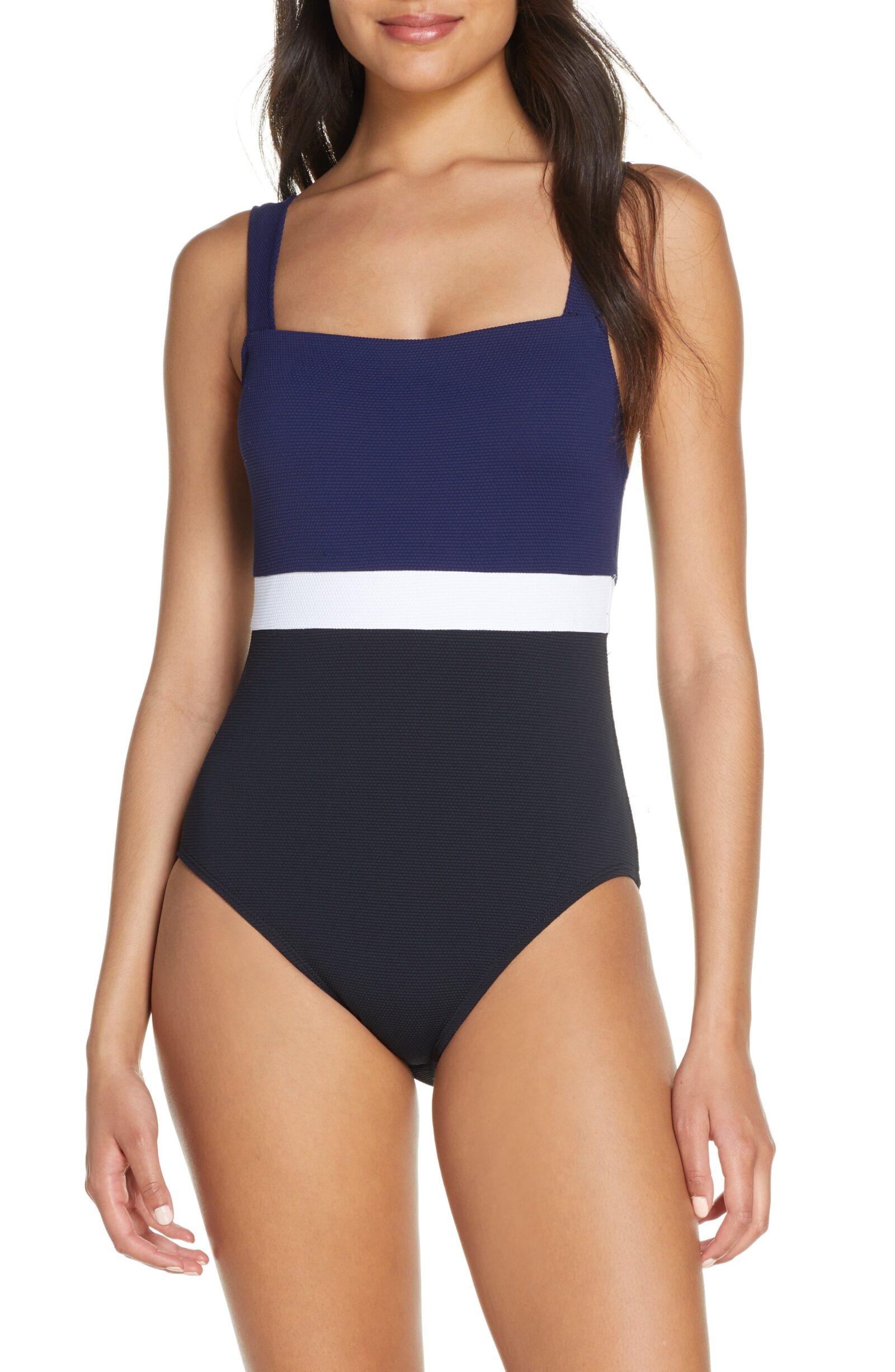 Tommy Bahama Colorblock Square Neck One-Piece Swimsuit ($155)
This classy yet sassy swimsuit features a retro feel that'll elevate your look. The stretchy fit and flattering color combination exude nothing but sheer chicness.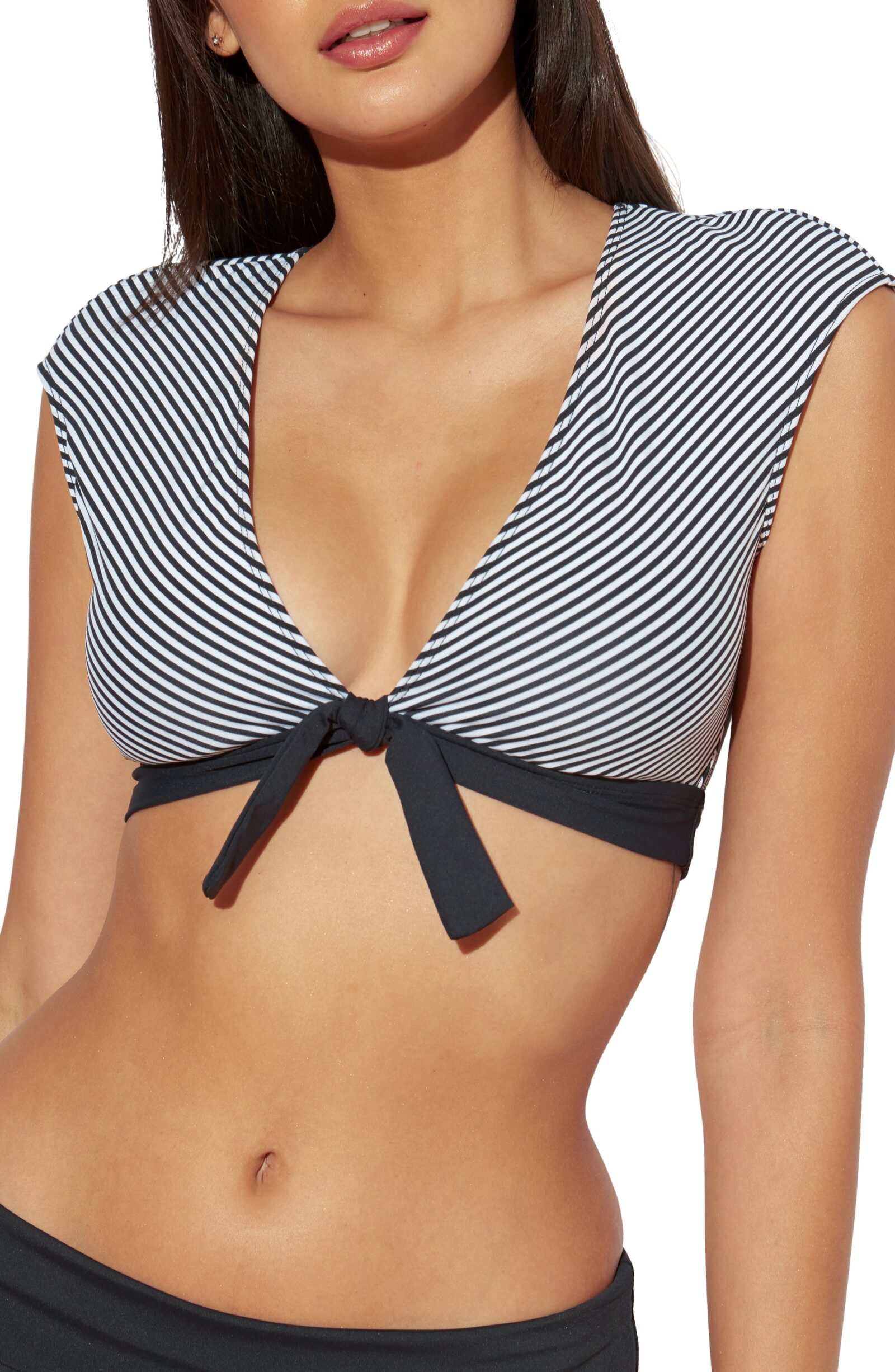 Bleu By Rod Beattie Inside the Lines Tie Front Bikini Top ($79)
This bikini top strives to create a stylish, timelessly stunning, and relaxing beach day look. The stripes and cutesy bow will infuse the 70s swimwear vibe that we have been obsessing over.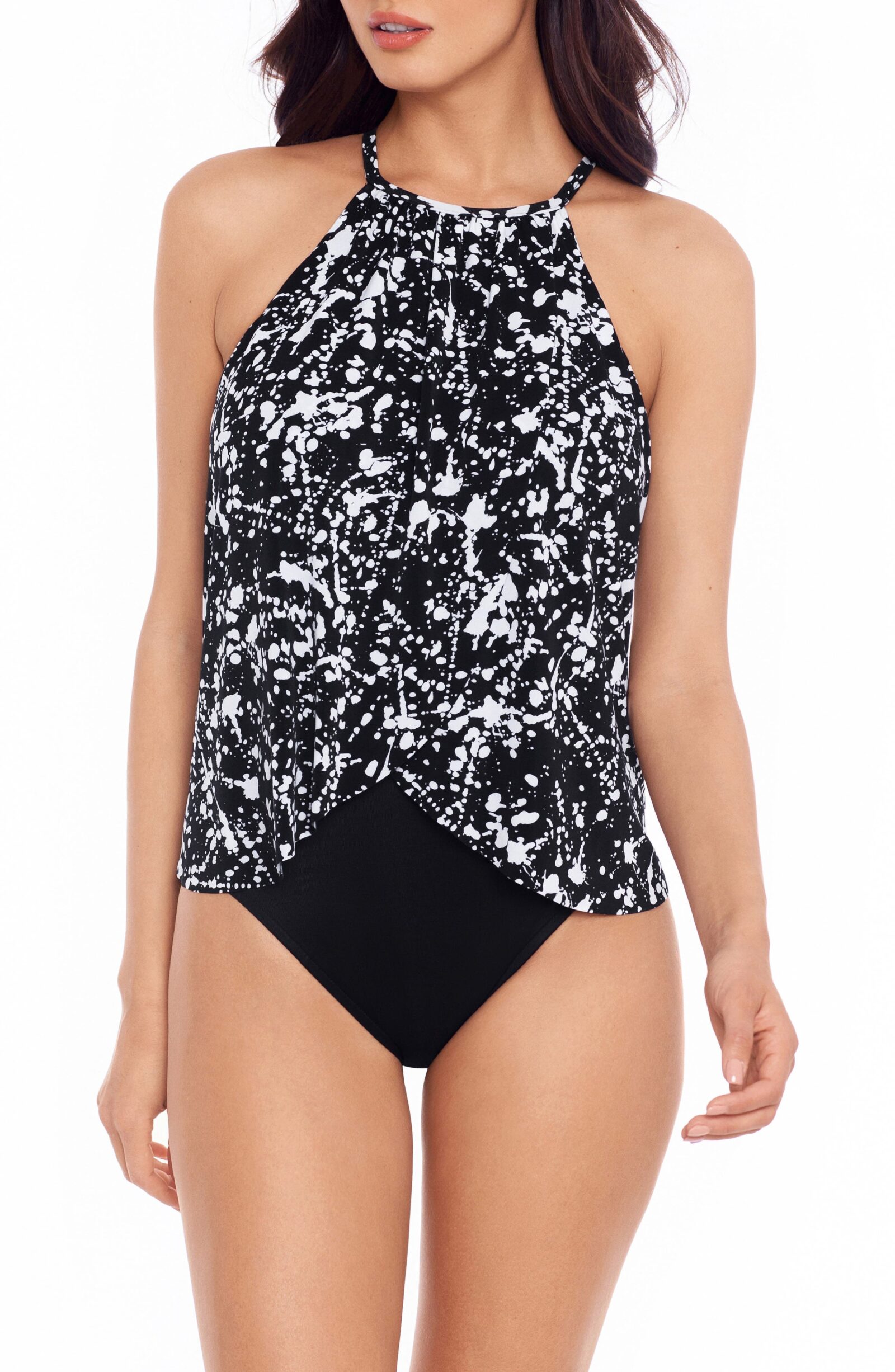 Magicsuit Aubrey One-Piece Swimsuit ($156)
Comfortable fabric and body-enhancing shape – that's what this swimsuit will offer you. The splattered print and easy-going fit of the swimsuit will glam up your look in no time.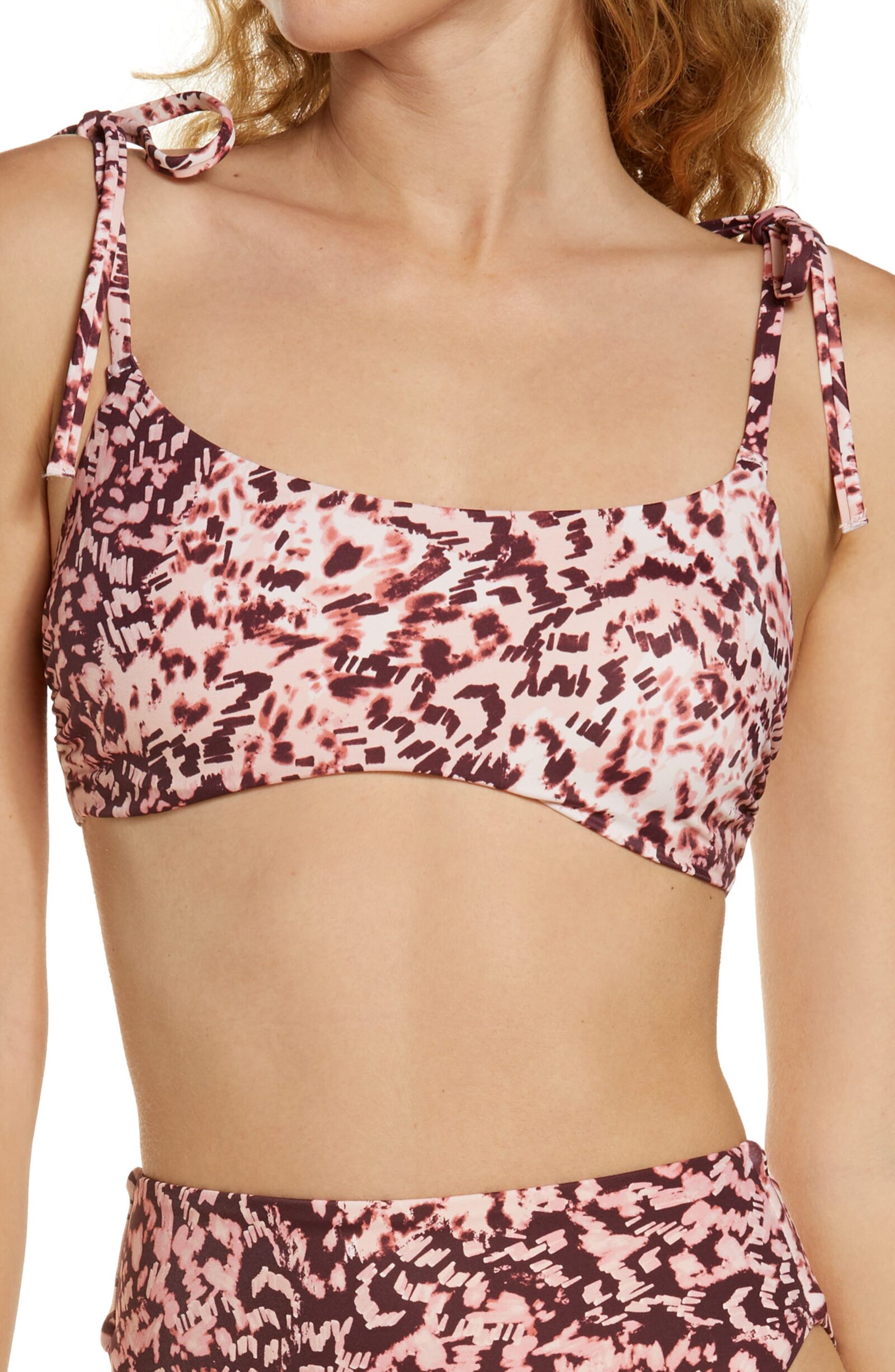 Chelsea28 Easy Retro Tie Strap Bikini Top ($49) $29.40
This bikini top looks fierce as well as adorable, thanks to the pinkish fabric adorned with leopard print. The simple fit of this bikini top will never make you want to take it off.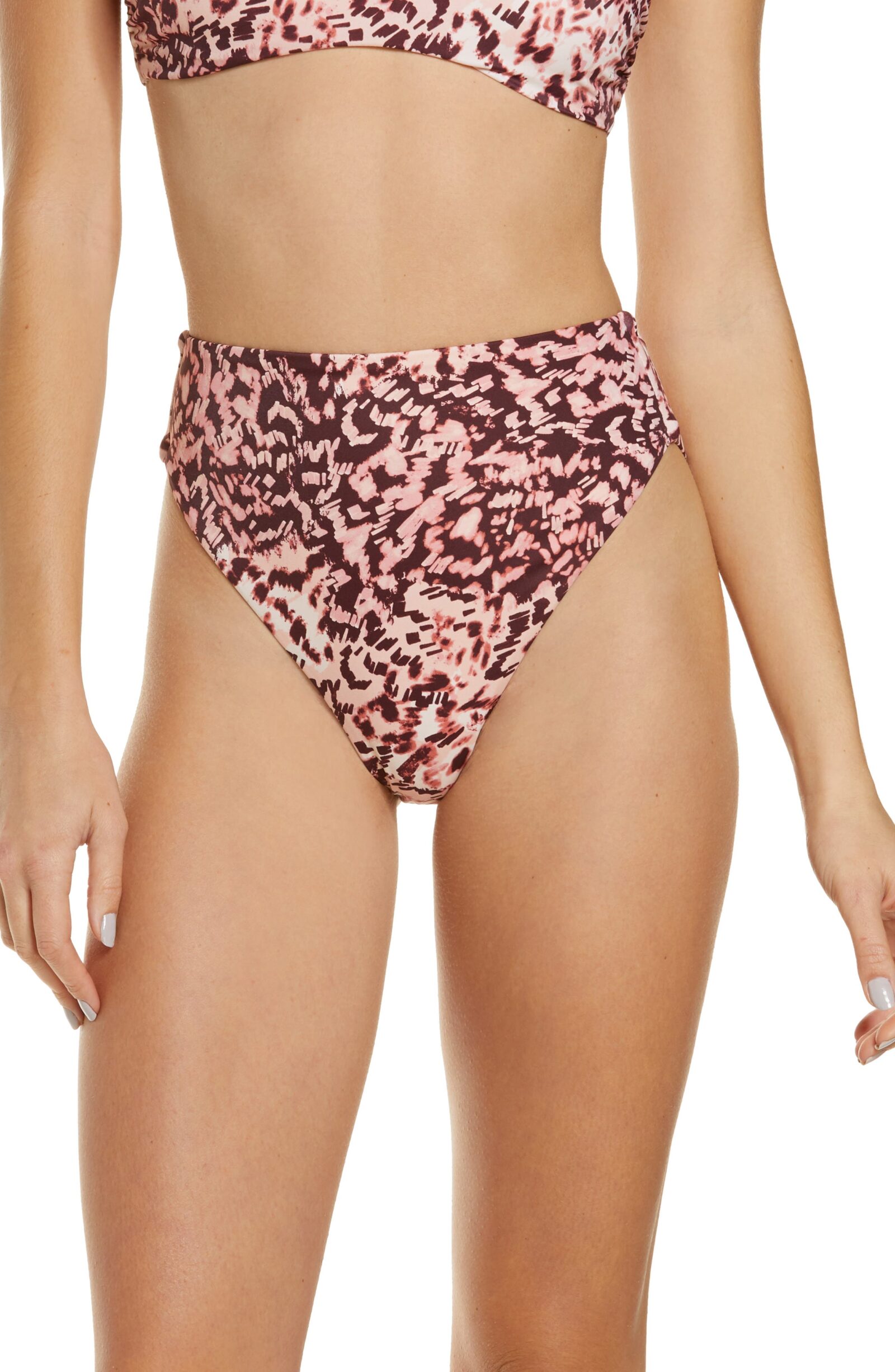 Chelsea28 Easy Retro High Waist Swim Bottoms ($45) $27
Feel hot, confident, and flaunt-worthy in this high-waist bikini bottom. Add this bikini top to your cart to bring back the 70s swimwear charm into your life.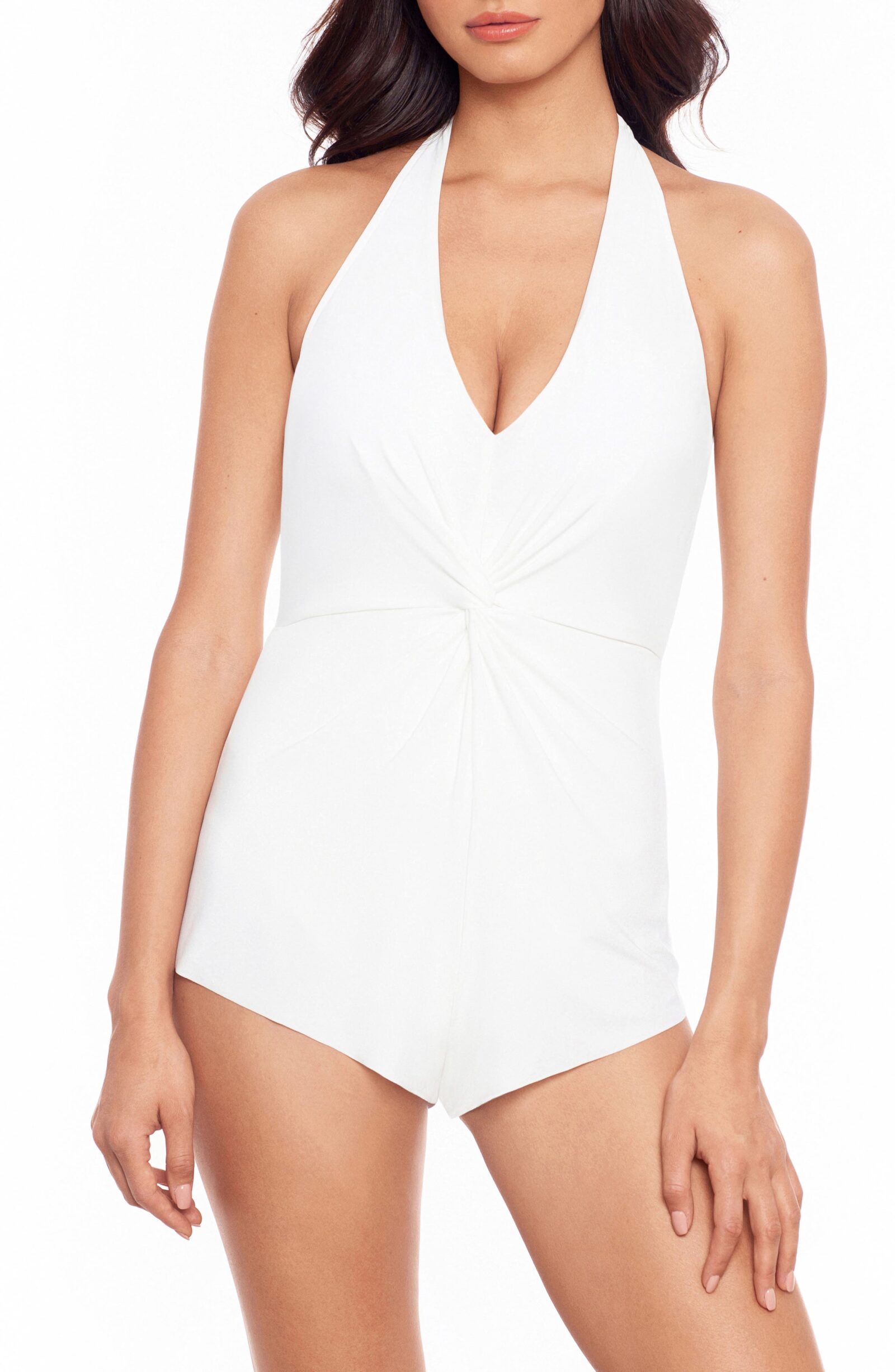 Magicsuit Theresa One-Piece Romper Swimsuit ($156)
There's no way that you'll be able to resist the feminine look of this swimsuit. The tie detail on the front and plunging deep V-neck will make you want to flaunt it the entire summer.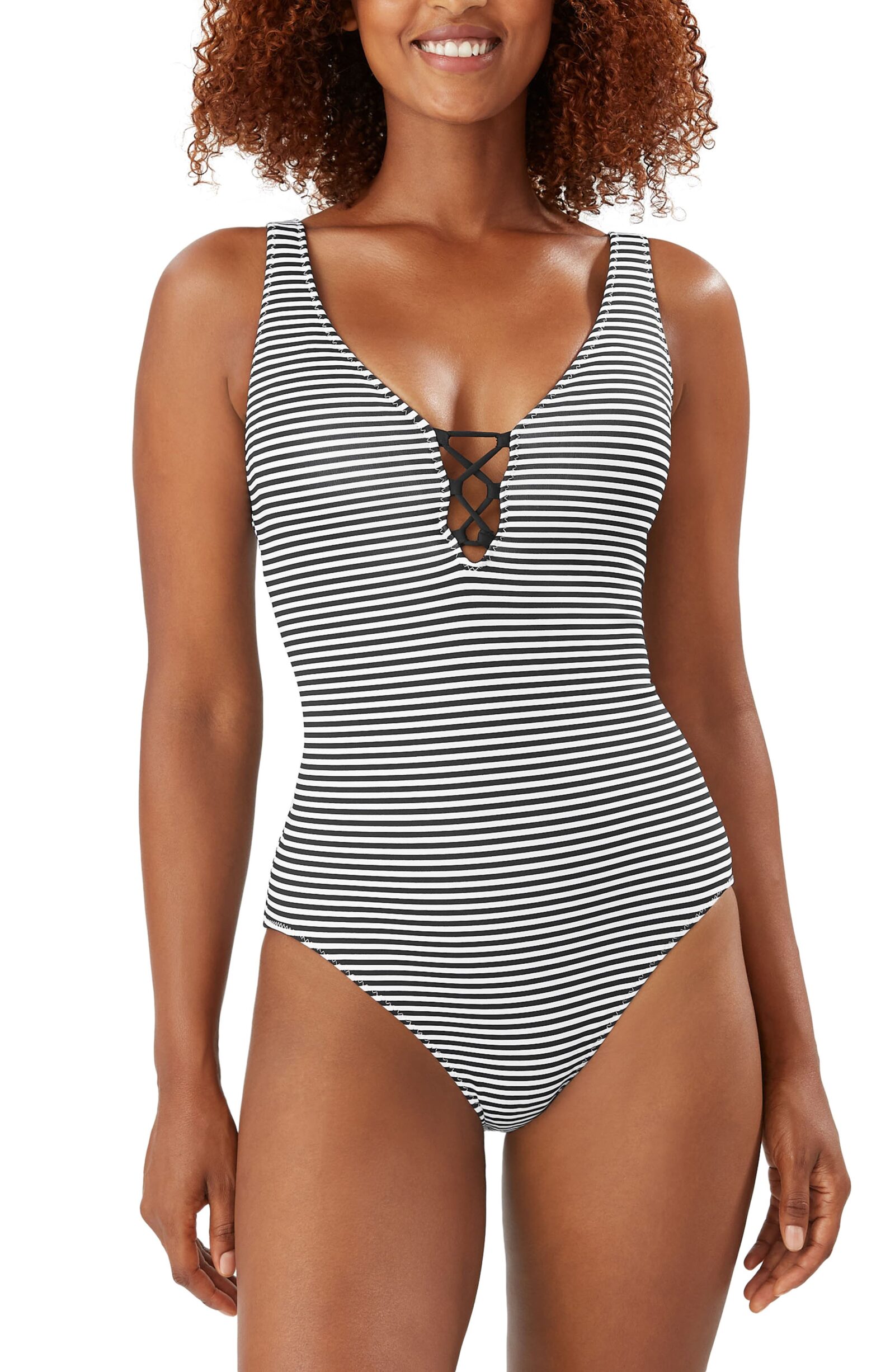 Tommy Bahama Breaker Bay Reversible Lace Back One-Piece Swimsuit ($175)
If there is one swimsuit that's never leaving the fashion world, this is the one. The stripes and ties on the neck make this swimsuit a stellar pick.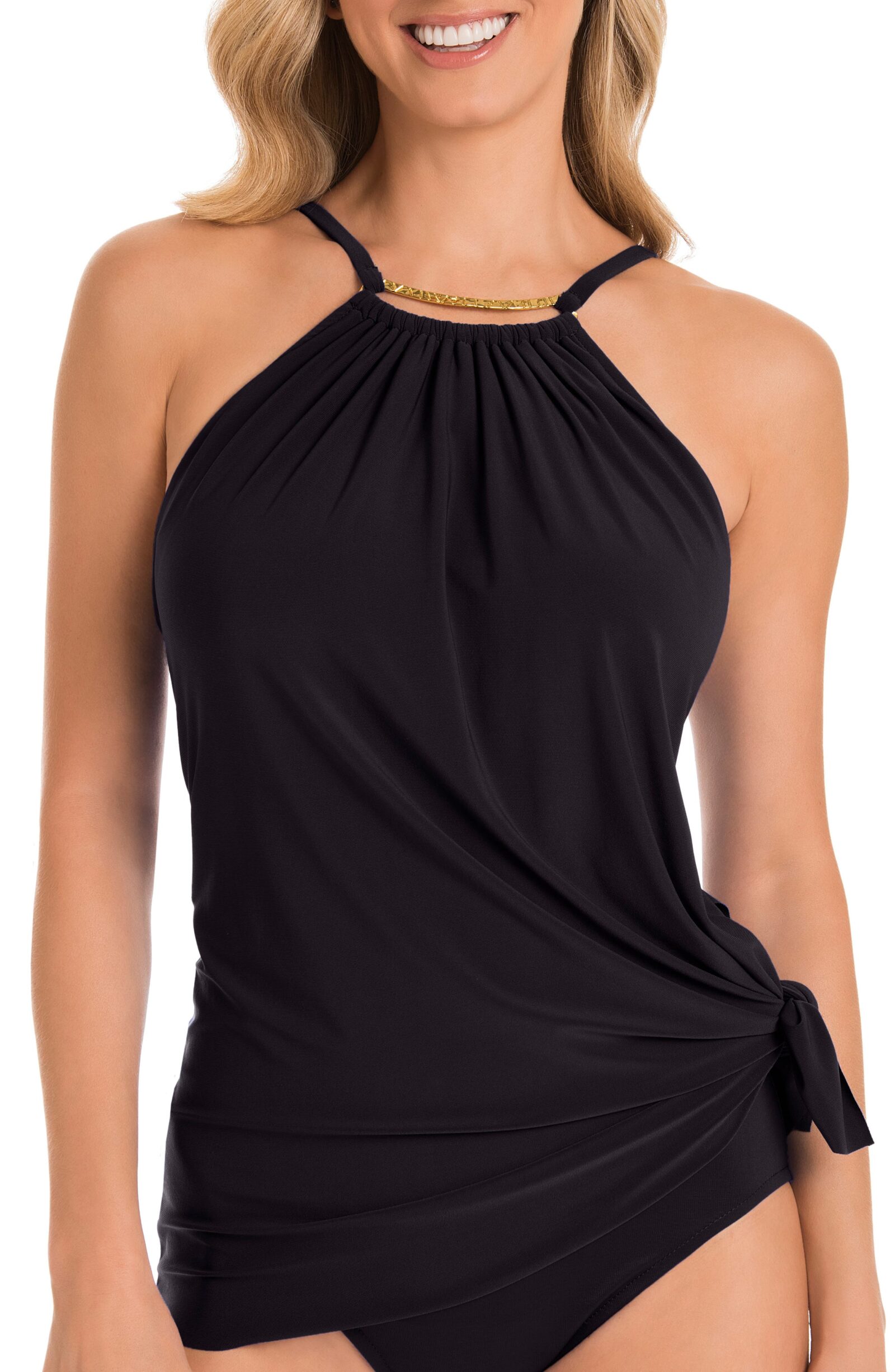 Magicsuit Parker Skirted One-Piece Swimsuit ($170)
Here comes the timeless summer staple that we all have been looking for. The side knot and embellishment on the neck will always manage to wow every style enthusiast around you.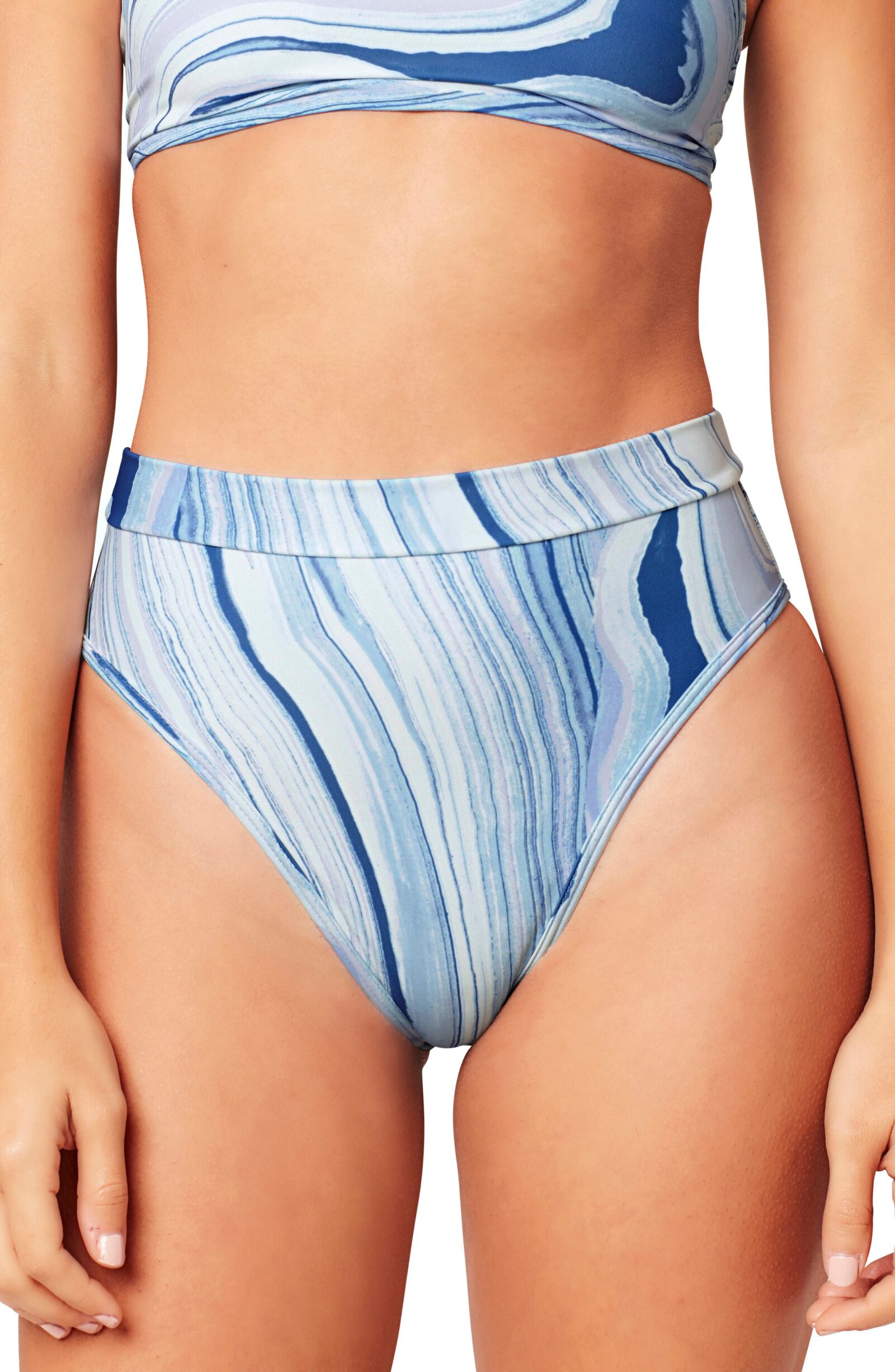 L Space French Cut Swim Briefs ($99) $59.40
Take your vacation vibe up a notch with these bikini briefs. Cut from soft and stretchy fabric, these briefs are rinsed in stunning cool marble print.
Up Next: 5 handbag trends of 2021 we can't take our eyes off